The best cell phone deals for October 2023
Deals
Contributions from
last updated
The hottest cell phone deals on everything from cheap Android devices to the latest iPhones
You'll find all of this week's best cell phone deals on everything from the latest iPhones to humble budget devices right here on this page. We've included what we think, in our opinion, are the top value choices right now - including major carrier cell phone deals, the best unlocked prices, and a few prepaid options too. Regardless of which type of device you're looking for you'll find good deals here on some of our top-rated handsets - including the very latest iPhone 15 range from Apple.
Generally speaking, you'll find cell phone deals coming in two forms - first as an outright sale on an unlocked device, and secondly as part of a carrier-plan tie-in. The latter can be a bit tricky, involving new cell phone plans and also trade-ins on old devices, but the savings can be absolutely huge if you're eligible. We've also seen many carriers throw in freebies alongside their deals recently as an extra incentive to sign up for those plans.
Which type of cell phone deal should you go for? Well, that will depend on your personal needs. If you're looking for the latest flagship device and an unlimited plan to pair it up with then you'll find great options at carriers like Verizon and AT&T. If you're looking for maximum flexibility or long-term savings, then it's generally better to consider either buying a device unlocked and then weighing up your plan options separately. This isn't a bad idea since there are a number of great prepaid plans on the market right now and there are often bring-your-own-device savings at the major carriers, too.
Note, all of the devices featured on our list have been personally reviewed by the staff here at TechRadar. They're all fantastic picks in their own right and you won't find any sub-par choices included. If you'd like to find out which is best for you we'd recommend checking our updated guide to the best phones for 2023.
Today's best cell phone deals at a glance
Carrier phone deals
Verizon - has a whole section of their site dedicated to phone deals
AT&T - also offers a huge range of phone deals
Sprint - currently offering free phones and other great phone deals
If you don't mind switching carriers, you can find many of the best smartphone deals from the big four. The major carriers will often let you split the cost of the phone into monthly payments anywhere from 18 to 30 months, and sometimes longer. The deals they offer frequently cut the price of the phone in half, sometimes even offering the phone for free.
To get these deals, you'll generally need to be adding a new line and signing up for a specific mobile plan. But, as long as you're planning to get an unlimited data plan anyway, they can make it a lot more affordable to pick up a brand new phone.
If you'd like to deep dive into specific carriers, we've got some great content for you in the form of our Verizon deals and AT&T deals pages. There you'll find a full list of what's available, including discounts on plans and even free phones.

Unlocked cell phone deals
Deals on unlocked smartphones aren't always the most eye-popping, as they tend to offer only small cuts to the retail price. Occasionally you'll find a major deal on a new smartphone, usually late into the one-year refresh cycle for that brand. We've seen this kind of price drop commonly for Samsung flagships, but they aren't frequent and rarely match the up-front discounts carriers offer.
However, the savings you get from unlocked cell phone deals can be hidden. That's because an unlocked phone will let you freely move between carriers, so you can always choose the mobile plan that suits you. This can make your savings add up over time, as you won't be stuck on an expensive data plan for 24 months as you pay off your phone on an installment plan.
You can also sometimes get deals directly from the phone's manufacturer, as they can offer trade-in discounts that retail stores generally won't.

iPhone and Android deals
Looking for something specific? We've got a whole host of dedicated phone deal pages that are super handy if you've got your eye on that new iPhone or Galaxy in particular.

Phone deal tips
If you want to be sure you're getting a good deal on a phone, there are a lot of factors you need to consider.
Compare your favorite retailers
For one thing, you should look around for different deals on the same phone. Carriers often offer heavy discounts, but occasionally they can be beat by deals on unlocked phones that will let you avoid getting stuck on an expensive mobile plan. So, if you see what seems like a good deal from a carrier, double check that you can't find a better deal elsewhere. And, be prepared to do some math to consider the price of the phone plus the price of the plan you'll be more or less locked into.
Shop at the right time of year
Shopping around big sales events is also a good time to find a phone deal. While major retailers cut prices on popular products, carriers can also take those opportunities to make their usual discounts even more enticing. Carriers also offer some of these major discounts around the launch of a new phone. Even if the price of the phone doesn't change, there may be some freebies that add extra value.
Switch to get the best phone deals
If you're after the steepest discounts, though, you'll likely need to be ready to switch carriers or at least add new lines to your account. Major carriers strongly incentivize this, and it's one of the few ways you'll get a new phone for more than 50% off. These deals can sometimes be easier if you have a second person you're shopping with, as buy-one-get-one deals are also incredibly common and often only entail one new line of service.

Sign up to receive daily breaking news, reviews, opinion, analysis, deals and more from the world of tech.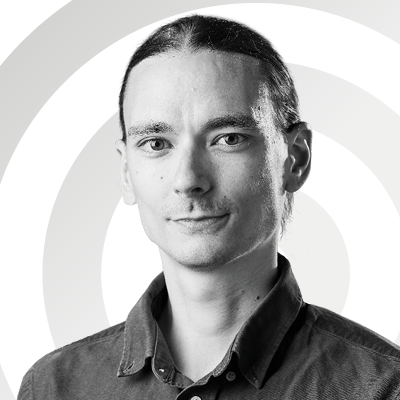 Alex is deals editor at TechRadar. With over three years of experience on-site and eight years working in e-commerce, Alex has made it his personal mission to share all his favorite tips, bargains, and deals with our readers here at TechRadar. At work, he specializes in computing, phones, and covering huge sales events like Black Friday and Amazon Prime Day. Outside of work, you'll find him indulging his keen love of photography and PC gaming, or down at the local climbing gym hanging off boulders far too difficult for his abilities. His editorial bylines also include contributions to T3 and GamesRadar.