Best iPhone deals for September 2023: free devices, trade-ins, and cheapest unlocked prices
Our top 6 iPhone deals from a diverse range of retailers
We've rounded up all of this week's best iPhone deals into one handy page right here on everything from the basic iPhone SE models to the latest iPhone 15 flagships. Regardless of whether you're looking to spend as little as possible or are looking for a significant upgrade, we've got plenty of good options here picked out by our team of expert iPhone deals hunters at TechRadar.
iPhone deals: jump links
1. This week's best iPhone deals
2. Pages for specific models
3. Tips and FAQ
First up, the biggest news right now - Apple has just launched the iPhone 15 series, comprising the standard iPhone, iPhone 15 Plus, iPhone 15 Pro and iPhone 15 Pro Max. As you'd expect we've just updated this page with the very best promotions from the initial iPhone 15 preorders phase, which are perfect if you want to get the latest devices as soon as possible.
Generally speaking, the best iPhone deals tend to be from big-name carriers like AT&T, Verizon, and T-Mobile, where 'free devices' are often commonplace. We put free in quotation marks here because the larger networks nearly always require you to sign up for a lengthy (and pricey) unlimited data plan and often require you to trade-in an old device too. If you're eligible for the various criteria, however, then you can often get huge savings of up to $1,000 on the latest devices.
A good option if you want to skip out on the pricey unlimited plans is to trade-in an old device at Apple itself, which is the sole retailer for unlocked iPhone deals. If you're not looking to trade, then Boost Infinity's latest promotion is already really good, offering an iPhone 15 Pro and unlimited data plan for just $60 per month.
With such long-lasting popularity and premium features, these phones often come with higher price tags than cell phone deals on their Android rivals. Luckily, there are iPhone deals everywhere if you know where to look, and if you're willing to do a little bit of legwork in comparing retailers, you'll also find some surprisingly affordable prices on even the best iPhones of 2023.
Today's best iPhone deals
1. Best overall iPhone deal right now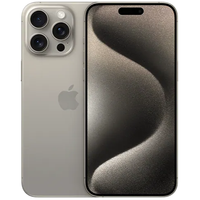 Apple iPhone 15 Pro: up to $1,000 off with a trade-in at Verizon
On the surface, Verizon's opening deal on the iPhone 15 Pro doesn't offer a huge departure from the usual trade-in rebates at the carrier. However, Verizon has relaxed its trade-in eligibility criteria to be more inclusive, which means you can trade in any iPhone in any condition and get up to $1,000 off a Pro model. Since this promotion is so good, we'd probably advocate going for one of the Pro models here since the iPhone 15 is valued at just $799. Note, this particular promotion is aimed at switchers since it's a "new line" deal but existing customers can still get up to $830 off a device here, which is really competitive.
Buy it if:
✅ You want the best deal on the latest device
✅ You need an unlimited data plan
2. Best deal on the iPhone 14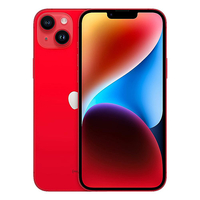 Apple iPhone 14: free with an unlimited data plan, plus $280 off an iPad and Apple Watch at Verizon
While the device is now officially older the iPhone 14 is still a fantastic choice - and Verizon's best-ever promotion on this device is still available right now. Currently, no trade-ins are needed to get this device for free - only a new line on an eligible unlimited data plan. While you'll still need an unlimited plan to be eligible for a discount here, waiving the trade-in criteria makes this one a much more approachable deal than those on the latest iPhone 15. Adding to the value further this week is the option to bundle in an Apple Watch for $5 per month and an additional $280 saving on an iPad - although you will pay for those device lines separately.
Buy it if:
✅ You want to skip the trade-in
✅ You want extra accessories
3. A great all-inclusive iPhone deal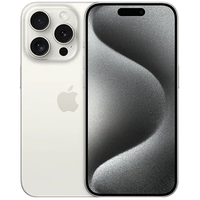 Apple iPhone 15 Pro: device plus unlimited plan for $60/mo at Boost Infinite
Here's a pretty awesome iPhone 15 deal that's new for this year. The company behind Boost Mobile has launched a new service specifically for iPhones over at its Boost Infinite site. This promotion offers you a completely unlimited data plan and an iPhone 15 Pro for just $60 per month. That's pretty damn great value by itself but Boost Infinite is also guaranteeing that you'll be able to upgrade to the next model in a year's time free of charge. Since this one isn't tied to the usual trade-in rebates at the major carriers it's one of the best iPhone 15 deals available in regard to barrier to entry. You could also potentially trade-in your device elsewhere then sign up at Boost Infinite with this promotion for even extra value.
Buy it if:
✅ You want the latest device
✅ You want to skip the trade in
4. Best unlocked iPhone deal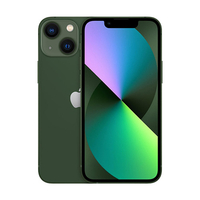 Apple iPhone 13: $799 $599, plus up to $650 off with a trade-in at Apple
pple loves to discount the older devices once it releases a new model and this year it's the iPhone 13's turn to be the new budget king. Yeah, it's a little old now and the notch is noticeable when you compare it to the iPhone 15's new dynamic island but it's still a fantastic device. It's currently just $599 upfront new, which is a really reasonable price considering it still holds up.
Buy it if:
✅ You're fine with an older model
✅ You haven't decided on a plan
5. Best budget iPhone deal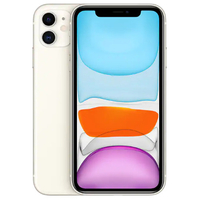 Apple iPhone 11: $99 with a 3-month plan at Cricket Wireless
It's an oldie now but the iPhone 11 is still a great option if you don't care about the latest and greatest. The prepaid carrier Cricket Wireless is also offering a great deal for new customers by bundling the device in for just $99 alongside the $60/mo unlimited plan currently. At just $99, the iPhone 11 is still a good deal in our eyes and you can also switch out that plan for a cheaper option down the line, saving some cash in the long run.
Buy it if:
✅ You're happy with an older device
✅ You want to pay as little as possible upfront
6. Another great cheap iPhone deal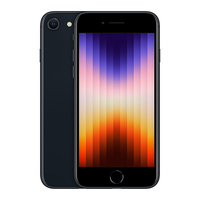 Apple iPhone SE 2022: $379.99 $149.99 with a plan at Straight Talk
StraightTalk has a really great upfront price for the iPhone SE 2022, which makes a good pairing with its range of prepaid plans. Versus the Best Buy option above, you'll be paying less upfront but you'll be locked into a carrier here - and potentially miss out on bring-your-own-device deals. This is a dirt cheap way to get a relatively new iPhone, however. Note that a great alternative to this deal is the iPhone SE 2022 at Total By Verizon for $149.99. The device is the same cost but the Total prepaid plans aren't quite as good value as those at StraightTalk in our opinion. Some may prefer to be on the Verizon network, however.
Buy it if:
✅ You want the cheapest option possible
✅ Don't mind going for a prepaid carrier
More iPhone deals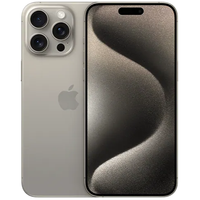 iPhone 15 deals / iPhone 15 Pro Max deals
Yep folks, it's that time of the year again - the one where we welcome the next generation of Apple flagships. Naturally, we're covering all the top promotions at launch so we'd highly recommend checking out our bespoke iPhone 15 deals page for up to date advice on how to save as much cash as possible on a shiny new 2023 flagship.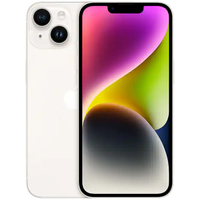 iPhone 14 deals / iPhone 14 Plus deals
The iPhone 14 may not be the latest device in the range now the iPhone 15 has been released but it's still a fantastic choice. Now $100 cheaper upfront at Apple, carriers are also offering some superb deals on this older device now - including ones that don't need the usual trade-in rebate.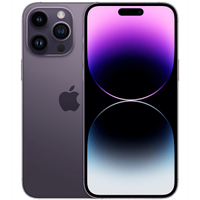 iPhone 14 Pro deals / iPhone 14 Pro Max deals
The best iPhones from the previous generation, the vast majority of the 14-series upgrades were been consolidated on the stunning 14 Pro and 14 Pro Max. These lavish devices feature a heavily upgraded camera system and novel 'Dynamic Island' - a unique feature that hides that pesky front camera bump with a combination of interesting software integrations.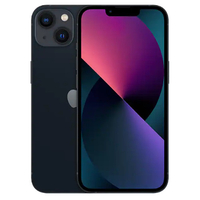 iPhone 13 deals / iPhone 13 mini deals
The iPhone 13 and 13 mini are the Apple flagship devices from 2021, although they're still really great today. Not only are the chipsets inside and cameras decent, but they share a design that is outwardly identical to the latest iPhone 14. If you're looking to save a bit of cash, these ones are definitely recommended.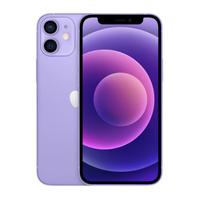 iPhone 12 deals
Currently the oldest device you can buy new at the Apple store, the iPhone 12 is essentially now a 'budget' option from the brand. Despite not being the speediest iPhone around, the iPhone 12 still holds up surprisingly well for 2023 thanks to its modern design, display, and chipset that's sufficient enough for most tasks.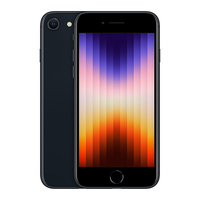 iPhone SE 2022 deals
Apple's latest budget-focused device is here and 2022's iteration of the iPhone SE brings a number of welcome updates. Above all else, the A15 Bionic chip in this device gives it superb power to cost and enough grunt to easily zip through nearly any task. It is, however, rocking an oldschool design - one that's essentially based on the iPhone 8 from way back in 2017. Is this the right device for you? Check out our standalone piece for a full breakdown of this budget pick.
iPhone deals FAQ
What is the best iPhone for the lowest price?
Tough question, and it depends on whether you're looking to pick up a device via a larger carrier or via Apple itself.
For a carrier device, we'd recommend shopping around to see which iPhones you can get for free alongside a plan and going with the most recent model. For context, the iPhone 14 Plus has been given away with a new unlimited data line at Verizon these past few months, which is by far the best iPhone yet to be made available for free at a big carrier.
For unlocked devices, we'd probably recommend older the iPhone 12 and iPhone 13 mini as the best options right now. The iPhone SE 2022 is technically cheaper than both, but not by much - and it doesn't feature the gorgeous modern design of the other two. Another great option is to check out the Apple certified refurbished store if you don't mind opting for a second-hand device.
Which company is offering free iPhones?
As of writing, most of the major carriers are offering free iPhones with unlimited data plans if you're willing to trade-in your current device.
For example, both AT&T and Verizon are currently offering up to $1,000 off a shiny new iPhone 14 Pro right now, which is more than enough to cover the entire cost of the device. For those not looking to trade, Verizon also offers the iPhone 14 Plus for free with an unlimited data plan - an awesome deal that's not tied to the usual trade-in either.
What is the best iPhone right now?
When is the best time to buy iPhone deals?
Like a lot of the other questions here, there isn't an exact answer but there are certain times that can offer better prices on Apple's phones.
- New releases: Like all other phones, when a new iPhone comes out we frequently see the other devices in Apple's arsenal come down in price. Apple generally releases phones in the August to October time window, so that's often a good time to upgrade.
- Black Friday: The yearly mega sale, Black Friday, can be the perfect time to get iPhone deals. Every year we see phones come crashing down in price and we'll be shouting out the best offers to grab when the time comes this year.
- Amazon Prime Day: Amazon's impressive sale for Prime Subscribers, we almost always see a load of cheap iPhones appear during this two day sale - as long as you're looking for an unlocked or prepaid device.
- Absolutely any day: Realistically, there isn't any specific time or place that is best for getting a new iPhone deal. There are price cuts, promotions and major discounts every day and you just have to catch them as they happen. Luckily, our iPhone deals round-up is here, freshly updated and aims to offer all the best from across the web.

Sign up to receive daily breaking news, reviews, opinion, analysis, deals and more from the world of tech.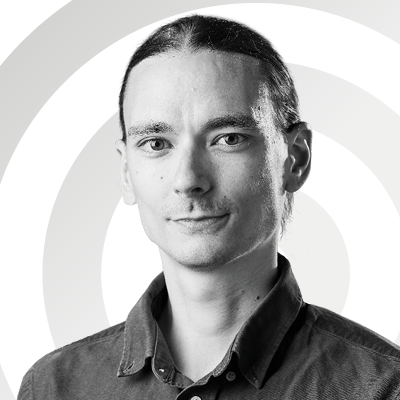 Alex is deals editor at TechRadar. With over three years of experience on-site and eight years working in e-commerce, Alex has made it his personal mission to share all his favorite tips, bargains, and deals with our readers here at TechRadar. At work, he specializes in computing, phones, and covering huge sales events like Black Friday and Amazon Prime Day. Outside of work, you'll find him indulging his keen love of photography and PC gaming, or down at the local climbing gym hanging off boulders far too difficult for his abilities. His editorial bylines also include contributions to T3 and GamesRadar.