We've rounded up all of this week's best Mint Mobile deals into one handy place right here - perfect for those looking to save some cash on their plan. There are a few ways to save some bucks at this carrier - on both your plan and device - and we've included Mint Mobile deals that cover both here.
Mint Mobile deals: quick links
1. Phone deals
2. Plan deals
3. Mint Mobile free trial
4. Frequently asked questions
Right now, things are a little quiet in the Mint Mobile deals world but there are still a few ways to save money at the carrier. First up, new customers will automatically get their first three months at the carrier at a reduced rate, which is a fantastic way to dip your toes into the world of Mint Mobile without having to spend big. If you're on the hunt for a new device, then you could also consider buying your phone via Mint Mobile with an associated plan to get six months of service for free.
While these Mint Mobile deals above are specifically for new customers, there are still some promotions open to existing customers too. If you're looking for a new device and plan bundle especially you can get a few nice little price cuts here and there and, as always, you can save on your plan by buying in bulk.
We've also included plenty of information on the Mint Mobile free trial just further down the page in the frequently asked Mint Mobile deals questions section. If you're still on the fence about Mint Mobile (opens in new tab) then we definitely recommend giving that a go, or alternatively, check out some of the other excellent prepaid carriers we've mentioned at the bottom of the page. As with most things, it really pays to shop around and do the research before you commit to a prepaid plan.
So, read on to see our best Mint Mobile deals this week, or use the jumper links provided to skip to the section that's relevant for you. We'd also recommend our guides to the best Mint Mobile phones (opens in new tab) and Mint Mobile plans (opens in new tab) if you're looking to do a little bit more research on this excellent prepaid carrier.
Alternatively, you can also see what the competition is up to with our weekly cell phone deals (opens in new tab) roundup, or our separate pages on this week's best Verizon deals (opens in new tab) and AT&T deals (opens in new tab) specifically.
Mint Mobile deals and coupons this month
Mint Mobile phone deals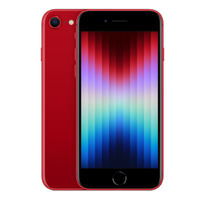 (opens in new tab)
Apple & iOS devices: new customers get 6-months free (opens in new tab)
If you're a new customer you can get yourself 6 months of service on the house with this week's Mint Mobile phone deals. Not only is this one available on a wide range of decent budget Samsung devices, but you'll also find the latest Apple iPhone SE 2022, iPhone 13, and iPhone 12 eligible for this particular deal. Regardless of what type of device you're looking for, this is a very strong option all around.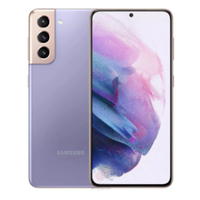 (opens in new tab)
Android phones: new customers get 6-months free (opens in new tab)
If Android devices are more your thing, Mint Mobile deals also extend to a whole range of devices from Samsung and Google this week. Both brands are available right now with the same 6-months-free promotion as is available on the recent iPhones. Generally speaking, we've got some great options here, although it's worth noting we're currently expecting a new range of Galaxy devices in early 2023, so it could be worth holding out for those if you're interested.
Mint Mobile plan deals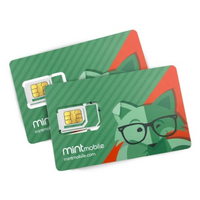 (opens in new tab)
Mint Mobile | unlimited data | 3-months: $30/month (opens in new tab)
Mint Mobile may be a relative newcomer to the world of unlimited data plans, but this new introductory offer is sure to make waves in the market this month. For just $30 a month you can sign up for Mint's new unlimited plan for a whole three months right now. That's a price normally reserved for those who buy in 12-month chunks, so this is an awesome way to try out the new plan at a relatively low price point. Note - after your three months are up, you'll have to sign-up for a 12-month slot to keep the same monthly price, otherwise you'll be paying $40 a month for three months.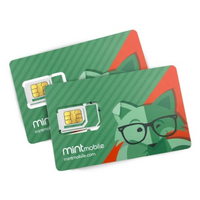 (opens in new tab)
Mint Mobile: bundle and save with a 12-month plan (opens in new tab)
As always, the best way to save cash on a Mint Mobile deal is to commit to a longer plan. By going for a 12-month plan, for example, you're looking at at least a $10-a-month saving on the cheapest 4GB data plan versus the standard three-month period. Those savings get even better across the higher data plans too and all Mint Mobile plans are currently available at a cut-down introductory price for your first three months, just like the unlimited data plan above.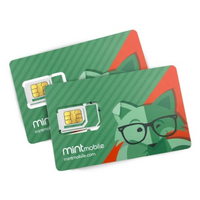 (opens in new tab)
Mint Mobile: family plans starting at $15/mo (opens in new tab)
Another great way to save with Mint Mobile is by bundling together two or more lines into the new Mint Mobile family plan. Supporting anywhere from two to five lines at any one time, Mint will automatically enroll you on the cheapest monthly rate for three months on each line. That means paying just $15 per month for the entry-level 4GB data plan - a fee that's normally reserved for either new customers or those buying a yearly subscription.
Mint Mobile coupon codes
There are a lot of sites out there right now that claim to have Mint Mobile coupon codes and promo codes but quite frankly we haven't found any that actually work or offer anything you don't already get with the deals above. Free shipping is a commonly advertised Mint Mobile coupon code on these sites for example, but Mint already offers free shipping with all orders anyway. Subsequently, we'd steer of those sites because they're essentially offering false advertising.
Mint Mobile coupon codes are in fact quite rare, although we'll of course always be updating this page with any we find on a regular basis. Please feel free to bookmark this page and check-in in the future if the above Mint Mobile deals aren't what you're looking for.
Mint Mobile deals: Frequently asked questions
Does Mint Mobile have a free trial?
Yes! In fact, the Mint Mobile free trial is a brand new addition to the site and a great way to check out this prepaid carrier without incurring any additional cost. Simply visit the free trial page here (opens in new tab), check if your phone is compatible, and sign up using your email.
After signing up you'll receive two SIM cards from Mint Mobile that will allow you to trial the service for 7-days with 250 MB of data, 250 minutes, and 250 free texts. To start your trial, simply input SIM 1 and activate the service via the Mint Mobile app. After your 7-days are up you can choose to either continue on SIM 1 with a new number or insert SIM 2 to port over your old number from another carrier. Note, you'll need to sign up with a credit card but you won't be charged unless you decide to carry on your subscription after your trial is up.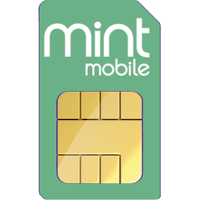 (opens in new tab)
Mint Mobile: 7-day free trial now available (opens in new tab)
Get yourself 250MB of 5G data, 250 minutes, and 250 texts free of charge with the new Mint Mobile free trial. With cell phone plans as little as $15 a month, plus excellent coverage on the T-Mobile network makes Mint Mobile an extremely competitive choice for those on a budget. Previously you had to pay $5 upfront to get yourself a starter kit so this is a great way to try out this excellent prepaid carrier for less this week.
How can I check coverage in my area?
You can very easily check whether you'll be covered with Mint Mobile's coverage checker (opens in new tab) over at its site. All you need to do is enter your zip code and Mint Mobile will check to see what your 5G and 4G coverage is like. Mint Mobile operates under the T-Mobile network, so coverage is generally pretty good across the board - especially in the big cities, which are the first areas to receive 5G coverage typically. Outside of the big cities, you may find you're restricted to 4G only right now, but you'll most likely find that's the case with most providers currently.
Does TechRadar recommend Mint Mobile?
If you're on a budget and looking for a no-nonsense and great value cell phone plan then we definitely have no hesitation in recommending Mint Mobile. Even though you have to pay upfront for your plan, Mint Mobile deals offer pretty unbeatable value when it comes to monthly data allowances. Being prepaid too makes it fairly easy to try out since you won't be tied into a lengthy contract.
That said, there are plenty of other great cheap prepaid plans on the market currently so there's no harm in shopping about at rival carriers before you jump on board. A really good alternative to Mint, especially for those who want an unlimited plan, is Visible. Coming in at just $40 a month (opens in new tab) with plenty of options to reduce that cost down further, this Verizon sub-carrier is a great choice - see this his week's best Visible deals for more. Another great option is Boost Mobile, which has an unlimited prepaid plan for $50 a month (opens in new tab) currently. For one line, that's pretty pricey, but you can add additional lines for just $30 each, which can make it really economical if you want to have multiple lines.
We've included a couple more of our favorite plans just below for comparison's sake, and we'd also recommend checking out our best cell phone plans (opens in new tab) and best cheap cell phone plans (opens in new tab) roundups - which aim to provide a nice overview of the market as a whole if you should be interested.


Other great cell phone plans to check out