The best Google Pixel 7 and Pixel 7 Pro deals for December 2023
These devices are no longer the latest but they're still great
You'll find all of the best Google Pixel 7 and Pixel 7 Pro deals neatly lined up right here on this page - perfect if you're looking to compare your options for an upgrade. Right now, there's a slight lull in the action thanks to the release of the latest Google Pixel 8 and Pixel 8 Pro deals, which are essentially offering the lions' share of promotions. Still, if you're interested in an older device or simply just doing research ahead of Black Friday, then you should find this page useful.
Google Pixel 7 deals: quick links
Google Pixel 7:
1. The best deals
2. Mini review
Google Pixel 7 Pro:
1. The best deals
2. Mini review
Both the Google Pixel 7 and Pixel 7 Pro were officially launched back in late October 2022 after a short preorders window. As with most cell phone deals, the best promotions were focused around the initial launch but both devices have had significant upfront price cuts at most retailers over the past 6 months.
As of writing, the record low prices are $449 for the standard Pixel 7 and $649 for the Pixel 7 Pro, which originally debuted at $599 and $899 respectively. If you're buying a device in 2023, we'd recommend waiting it out for a discount if you're interested as it doesn't make sense to pick them up at full price now there are more recent devices on the market. If you can get a good price, however, then both the Pixel 7 and Pixel 7 Pro are still great buys.
Internally, both devices feature the Google Tensor G2 chip - the second iteration of Google's own-brand silicon, and a chip that improves on the first iteration in both power efficiency and performance. This, alongside a number of camera upgrades and a subtly tweaked design makes both the Google Pixel 7 and Pixel 7 Pro devices that still hold up great amongst the competition.
As a quick overview, the main differences between the devices come down to size (6.3-inch screen versus 6.7-inches), display refresh rate (90Hz versus 120Hz), and a few key camera upgrades (extra zoom, in particular). There are a few other smaller differences, and, as with the latest iPhones - the Pro device is the one that's carrying the lion's share of upgrades.
If you'd like to read more about these devices, we've included a more detailed overview of each underneath this week's best deals for each device. Joining us from the UK? Check out the best Google Pixel 7 deals in the UK here.
Recent updates
If you're interested in more up-to-date coverage from TechRadar at this busy time of the year, head on over to our Black Friday deals page. We've also made a page for the upcoming Black Friday phone deals specifically, which we'd highly recommend bookmarking if you're thinking about waiting it out until late November.
The best Google Pixel 7 deals
Google Pixel 7 deals: what to you need to know
Google Pixel 7 specs
OS: Android | Screen size: 6.3-inch OLED (90Hz)| Resolution: 2400 x 1080 | CPU: Google Tensor| Memory: 8GB RAM | Weight: 155g |Storage: 128 / 256 | Battery: 4,277mAh | Rear camera: 50MP wide (ƒ/1.85), 12MP ultrawide| Front camera: 8MP (ƒ/2.0)
The Google Pixel 7 was the second iteration of what was essentially a 'soft reboot' for the series. At first glance, it's strikingly similar to the previous Pixel 6, and Google carried over much of the design language from its predecessor. There are a few key differences, however.
Firstly, the distinctive bar housing for the cameras from the previous device has been switched from a glass construction to a mostly metal design. It doesn't look quite as uniform, but the slightly brass/copperish hue to the aluminum looks very slick on certain colors - particularly the pastel 'Lemongrass' green.
Without a doubt, the biggest upgrade for the Pixel 7 is the Tensor G2 chip, which is the second version of Google's own in-house silicon. Early benchmarks indicate a fairly minor 10% bump in performance versus the last iteration overall, but graphical tasks could see a 20% increase (playing on the Pixel's strength in computational photography and gaming). Power isn't everything, however, as improved chip architecture should result in better power efficiency and heat management. Battery life was one of the most commonly reported frustrations with the Pixel 6 so this is a welcome and sensible upgrade from Google.
Another minor improvement is the front camera being bumped up to 10MP from 8MP, and it also supports 4K video at 60 FPS. The rear camera essentially supports the same lens setup and sensor as previously, but now features an upgraded 8x digital zoom and a new 'Movie Mode' which provides cinematic blurring, much akin to the iPhone's Cinematic Mode.
The 6.3-inch display on the Pixel 7 is slightly smaller than the Pixel 6's 6.4-inches, but it retains the 90Hz OLED setup. The Pixel 7 also features 8GB of RAM and your choice of either 128GB or 256GB of storage, much akin to the previous Pixel 6.
The best Google Pixel 7 Pro deals
Google Pixel 7 Pro deals: what you need to know
Google Pixel 7 Pro specs
OS: Android | Screen size: 6.7-inch OLED (120Hz)| Resolution: 3120 x 1440 | CPU: Google Tensor| Memory: 12GB RAM | Weight: 210g |Storage: 128 / 256 | Battery: 5,000mAh | Rear camera: 50MP wide (ƒ/1.85), 12MP ultrawide / 58MP telephoto| Front camera: 11MP (ƒ/2.2)
The new Google Pixel 7 is going to be the device of choice for those who want a bigger, badder, faster, and more feature-packed flagship - and for those with deeper pockets. Retailing for $899 out the gates, the Pixel 7 Pro essentially retained the same pricing model as the previous Google Pixel 6 Pro and carried the baton as the most premium offering from the brand.
Again, like the standard Pixel 7, the Pixel 7 Pro is more of an iterative upgrade as opposed to a revolution to the formula. You've essentially got the same screen (120Hz OLED), upgraded RAM (12GB), and design as on the previous model, with a few well-thought-out tweaks to the formula here and there.
Where things have mostly been changed up is internally, with the Tensor G2 chip being the headline feature across both Pixel 7 devices. While representing a fairly small bump (10%) in overall power, moving to a new architecture has yielded improvements in power efficiency and heat management. It's also stated to be specifically better at graphical tasks - in particular the Pixel's strong suit of computational photography.
Speaking of which, the camera on the Pixel 7 Pro has also seen some fairly hefty improvements. The camera on the Pro device was already strong but Google has been focusing on bringing it up to speed with the latest Apple and Samsung devices. The camera now supports a 5x optical zoom (biggest zoom on any device, outside of the Galaxy S22 Ultra's 10x zoom) and a hefty 30x digital zoom. That's a marked increase from the previous Google Pixel 6 Pro, which topped out at 20x. There's also a new 'Movie Mode' and 'Macro Focus' mode, the latter of which is exclusive to the Pixel 7 Pro.
On the outside, there's been a minor tweak to the overall aesthetics of the device, with the uniform black glass bar for the camera housing being abandoned in favor of an aluminum construction. It looks a little less uniform from the back since the camera lenses are black (and clearly seen), but the new brass-like copperish hue to the metal housing does look very neat.
Get daily insight, inspiration and deals in your inbox
Get the hottest deals available in your inbox plus news, reviews, opinion, analysis and more from the TechRadar team.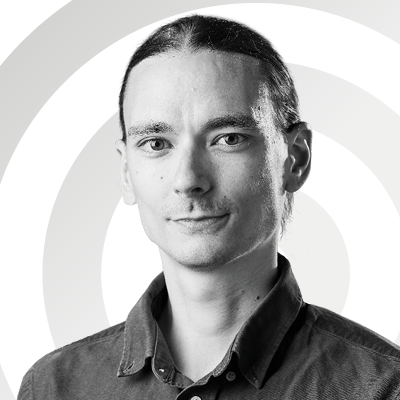 Alex is deals editor at TechRadar. With over three years of experience on-site and eight years working in e-commerce, Alex has made it his personal mission to share all his favorite tips, bargains, and deals with our readers here at TechRadar. At work, he specializes in computing, phones, and covering huge sales events like Black Friday and Amazon Prime Day. Outside of work, you'll find him indulging his keen love of photography and PC gaming, or down at the local climbing gym hanging off boulders far too difficult for his abilities. His editorial bylines also include contributions to T3 and GamesRadar.