Looking for a bargain Android flagship? This week's best Google Pixel 7a deals are offering some absolutely fantastic bang for the buck right now for those who want a decent device without breaking the bank. We've rounded up all of this week's top promotions in both the US and the UK into one handy place right here so you can compare your options - and find out everything you need to know before you pick up a Google Pixel 7a deal.
Google Pixel 7a quick links
1. Best US deals
2. Best UK deals
The new Google Pixel 7a is launching at $499 / £449 / AU$749, which is a slight bump up in price versus the previous iteration. There are, however, a few key upgrades under the hood - particularly the new Tensor 2 chip and a 64MP camera - that look to justify the slightly higher asking price at launch. On top of this, there are some superb opening promotions that are cutting that price tag right down to size, including AT&T offering the device for just $2 per month on an unlimited data plan and some superb cheap tariffs in the UK.
For those who want to know more about the Google Pixel 7a, we've included a full overview of the device, its upgrades, and its specs just below today's Google Pixel 7a deals. You can also head on over to our main Google Pixel 7a review for an exhaustive look at the device.
Today's best Google Pixel 7a deals in the US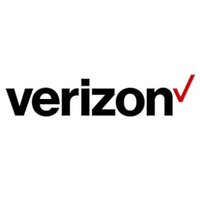 Google Pixel 7a: free with unlimited plan, plus $220 off a smartwatch at Verizon
Probably the strongest carrier Google Pixel 7a deal right now is over at Verizon, where you can bag this brand new device for zero cost. To do so, you'll need to pick it up on an eligible new unlimited data plan, and, if you like, you can also bundle in an additional saving of $220 on a smartwatch as a bonus. Note, this is a fantastic deal but it's worth noting that the standard Pixel 7 is also available for free under the same terms at the carrier right now, which could be a better option depending on whether you want a device with a slightly bigger display or not.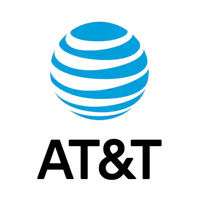 Google Pixel 7a: $2/mo with an unlimited data plan at AT&T
Another exceptional Google Pixel 7a deal this week, you can get the device for just $2 per month over at AT&T with an eligible unlimited data plan. This equates to just $72 over a three-year contract and even better still - none of the usual trade-ins are needed to get your hands on this deal, only a new line on an unlimited data plan. Overall, this is a fantastic promotion and one of the strongest you'll find at this carrier this week for Android fans on a budget.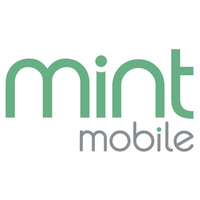 Google Pixel 7a: $100 off with a plan at Mint Mobile
A great little prepaid bundle for those looking to pick up a Pixel 7a, the carrier Mint Mobile is offering a whole $100 off the device right now. You'll need to get your device in conjunction with one of Mint's plans here but it's a great saving - and one that bundles on top of an existing promotion for new customers that gets you six months of service on the house.

Google Pixel 7a: $50 gift card and $50 off with carrier activation at Best Buy
If you're looking to buy your device outright, Best Buy is throwing in a handy $50 gift card with all devices right now alongside an additional $50 activation rebate. While your choices are a little limited in regards to carrier options (you can activate on Google Fi, AT&T, Verizon, and T-Mobile), this could be another decent option alongside the deals offered by the carriers themselves.
Today's best Google Pixel 7a deals in the UK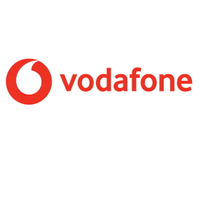 Google Pixel 7a: at Mobiles.co.uk | Vodafone| free upfront | 100GB data | unlimited calls and texts | £18 per month
One of the best Google Pixel 7a deals we've seen since launch in the UK is this fantastic 100GB Vodafone tariff from Mobiles.co.uk. Thanks to a limited-time-only you can get this healthy amount of data and no device cost upfront for just £18 per month. The caveat? To get this super low monthly cost you'll find to apply for cashback by redemption, which is a minor hoop to jump through.

Phone
Back to Mobile Cell Phones
Network
Show all Options
Monthly Cost
Upfront Cost
Data
Minutes
Texts
Contract Length
Storage Size
Colour
Don't like what you see? Check out our main cell phone deals page for this week's top choices on other devices.
Google Pixel 7a: new features and overview
Tensor 2 chip (same as the Pixel 7 and Pixel 7 Pro)
64MP camera
Better low-light photography
New long exposure mode
Google Pixel 7a specs
Display: 6.1-inch 90Hz Full HD+ OLED
Chip: Google Tensor 2
RAM: 8GB
Capacity: 128GB
Camera: 64MP wide, 13MP ultra-wide, 13MP selfie
Software: Android 13
The Pixel 7a is outwardly very similar to the previous iteration (like the Pixel 7), with the majority of improvements coming in the form of internal hardware upgrades.
On the surface, the device still comes in a 6.1-inch form factor and features a 90hz display - which lags behind the 120Hz display of the Pixel 7 and similarly priced Samsung Galaxy A54 5G. For context, it's still the smallest device in the current line-up, with the Pixel 7 coming in at 6.3 inches and the Pixel 7 Pro at 6.7 inches.
The first significant upgrade for the Pixel 7a comes in the form of its back camera's sensor, which has been improved from 12MP to a whopping 64MP. The sensor here hasn't just been bumped up in terms of overall resolution, but it's a bigger sensor in terms of physical size, which brings improvements to low-light shooting.
Alongside physical improvements to the camera hardware, the Pixel 7a also features all the fantastic software features that greatly aid the mobile photography experience on Pixel devices - Magic Eraser, Photo Unblur, and an extended exposure mode, which is a new addition for A series devices.
Next up on the list of improvements is the Tensor 2 chip featured inside the Pixel 7a. This processor is arguably the headline feature for the Pixel 7a as it's the same chip as the one featured in the Pixel 7 and Pixel 7 Pro. In short, you're getting significant power under the hood with the Pixel 7a versus the similarly priced competition (like the Galaxy A54 5G, for example).
However, all that power does come with a downside with the Google Pixel 7a's mediocre battery life. During our testing, we found that the device drained its battery quickly during intensive tasks, so carrying a backup charger is recommended for gaming, attending video calls, or utilizing power-hungry apps heavily throughout the day. Compounding the weak battery life is the Pixel 7a's somewhat sluggish charging speed, which lags behind the latest mid-range devices from Samsung and Motorola.
Finishing up our overview with software - the Pixel 7a Runs on Google's own clean version of Android 13- a distinct advantage for those who want to avoid the usual bloatware found on third-party devices. As with all Pixel devices, you get a guaranteed three years of software updates, which should see you through to the next upgrade (it's nothing on Apple's guaranteed six years of updates, however).