The best laptop deals in October 2023
The top offers on laptops with prices from $200 to $1,000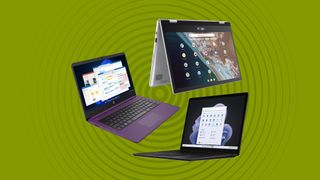 We've rounded up the best laptop deals available right here, including everything from cheap Chromebooks for schoolwork, the best value budget devices for everyday use and the biggest discounts on premium performance powerhouses. Check out our hand-picked selection below based on price, quality and value for money.
Best laptop deals: jump to...
1. Deal of the week
2. Under $200
3. $200 - $400
4. $400 - $600
5. $600 - $800
6. Over $800
Many of the laptops we've chosen come fully recommended by TechRadar's expert reviewers who assemble and regularly update our best laptops guide. Have confidence that, however much you spend, you're getting a quality device that has likely been fully tried and tested by us. And, where it hasn't, we've looked at the performance of previous models, user reviews, the manufacturer's history and other factors to determine whether it's worth spending your money on.
We've also broken down everything you can expect in a laptop at each price range so you know exactly how far your money goes. We've highlighted what we think is the top option in each price bracket, as well as a few other options should you want to compare, shop around or have specific features in mind.
Know that there may be even better offers in the near future, too, with the next Amazon Prime Day confirmed for October 11 - 12 ahead of this year's Black Friday deals.
For a few more options, you can check out all the latest Chromebook deals for even more cheap devices running the efficient Chrome OS. We've also got an eye on all the best MacBook deals available right now - and there are some terrific savings on Apple devices. Our roundup of the latest Apple promo codes or our Apple student discount guide could help you there, too.
And for the gamers, you'd be better suited over on our guide to this week's cheap gaming laptop deals as the models on this page are built with browsing, work and general use in mind - not gaming.
Laptop deal of the week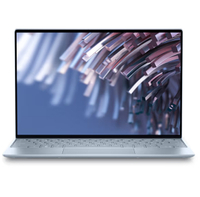 Dell XPS 13: was $799 now $599 at Dell
Amazingly this cheapest price ever seen for a Dell XPS 13 laptop is still available right now. Sure, this isn't the most powerful configuration with its Intel i5 processor, 8GB of RAM and 256GB SSD, but that's enough for your everyday computing needs and light work. Plus, it's a superb price for one of the latest models of the premium machine. The main selling points for the XPS 13 are the slick aluminum chassis, vibrant display, and lightweight design for easy portability. We awarded this model four stars out of five with our Dell XPS 13 2022 review.
Best laptop deal under $200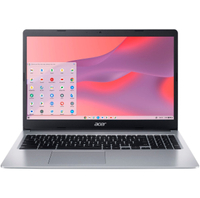 Acer Chromebook 315: was $269 now $169 at Best Buy
This Acer Chromebook 315 is a basic device but it's great value for money if you need a cheap laptop for light use such as general browsing and schoolwork. It sports a large 15.6-inch display, full-day battery life and the lean Chrome OS that make it a great buy for students or those always on the move with under $200 to spend.
More laptop deals under $200:
Dell Chromebook (Refurbished): was $99 now $89 at Walmart
Asus L210: was $249.99 now $189.99 at Best Buy
Reasons to buy in this price bracket
✅ You just need a basic laptop: Laptops under $200 are not very powerful and are usually slightly older, but are fine for basic everyday tasks such as web browsing, sending emails, video calls and watching videos.

✅ Battery life and portability are key: In this price range, a lot of laptops are either 11 inches or 14 inches - that's great for on-the-go use. Plus, with less demanding components, these devices can last up to 20 hours.

✅ You use a lot of web applications: Storage space on these laptops is limited, but that's less of an issue if you use Google Docs or Microsoft 365 as productivity apps and rely more on cloud storage for files and photos.
How we pick out laptop deals under $200
For laptops that are under $200, we're just looking for a device that can cover the basics. That means we expect to find a lot of entry-level components that are designed to handle your everyday computing needs – and not much more beyond that.
We're mostly on the lookout for laptops with an Intel Celeron processor, 4GB of RAM and at least 64GB of storage as a solid baseline. On the rare occasions when a device is down to around $100 and has less storage, that's usually worth including as a super-cheap option for those on the tightest of budgets. On the other hand, when we spot a laptop with 8GB of RAM and 128GB of storage for under $200, that usually catapults its way into the top spot as excellent value for money.
We focus a lot more on Chromebooks in this price range, too, as these devices run on the slim and less-demanding Chrome OS. You can get away with less powerful components in these laptops, so you can spend less money without compromising too much on performance.
Best laptop deal from $200 to $400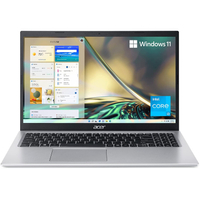 Acer Aspire 5: was $379.99 now $299.99 at Amazon
If you'd prefer a cheap Windows laptop then Amazon has this Acer Aspire 5 on sale for just under $300. With an Intel i3 processor and 8GB of RAM, it offers a decent level of performance for everyday use, basic work tasks and video calls. The 128GB SSD is small but that's enough space for your most important files and applications. Modern WiFi 6 tech for a reliable wireless connection and 8.5 hours of battery life round out this solid portable machine for the price.
More laptop deals from $200 to $400:
Asus Chromebook 14: was $499 now $279 at Best Buy
Dell Inspiron 15: was $449.99 now $329.99 at Dell
Asus VivoBook 15: was $379 now $339 at Walmart
Reasons to buy in this price bracket
✅ Extra power to cover the basics: Laptops in this price range are still relatively basic, but there are some upgrades that give you extra power to boost performance.

✅ You prefer a large display: More laptops are available with a 15-inch or 17-inch display once you cross over $200, so consider these options if you'd like a bigger screen.

✅ You'd like a 2-in-1 device: 2-in-1 devices offer the functionality of a laptop with a versatility of a tablet and you can get some good value options in this price bracket.
How we pick out laptop deals from $200 - $400
More power is available as we get further into this price bracket, but the majority of these devices are still designed as basic laptops. With that in mind, our main aim is to find laptops that give you some extra juice to make your everyday jobs flow a little easier.
That usually comes from upgrades to the processor and RAM, as we can generally pick out laptops with an entry-level Intel i3 and 8GB of RAM. These are almost never seen together for less than $200 and it's worth spending a little extra to get both to ensure a decent level of overall performance.
Storage space jumps up considerably in this price range too and laptops with 256GB SSDs are common. This speedy hard drive tech offers super-fast boot times and will load applications quickly while ensuring you have ample space for key files and programs.
Best laptop deal from $400 to $600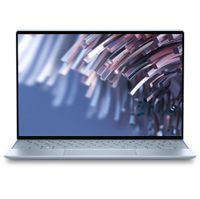 Dell XPS 13: was $799 now $599 at Dell
Amazingly this cheapest price ever seen for a Dell XPS 13 laptop is still available right now. Sure, this isn't the most powerful configuration with its Intel i5 processor, 8GB of RAM and 256GB SSD, but that's enough for your everyday computing needs and light work. Plus, it's a superb price for one of the latest models of the premium machine. The main selling points for the XPS 13 are the slick aluminum chassis, vibrant display, and lightweight design for easy portability. We awarded this model four stars out of five with our Dell XPS 13 2022 review.
More laptop deals from $400 to $600:
MSI Modern 14: was $479 now $419 at Walmart
HP Pavilion 15t: was $899.99 now $479.99 at HP
Lenovo IdeaPad Flex 5: was $779.99 now $579.99 at Amazon
Microsoft Surface Pro 7+: was $929.99 now $599.99 at Best Buy
Reasons to buy in this price bracket
✅ You need all-around performance: As we hit the mid-range for a laptop, these devices generally offer solid all-around performance for your work and leisure needs with powerful components, up-to-date features and lots of storage.

✅ Multitasking: If you always end up with dozens of tabs or programs open at once, you'll want to consider a laptop in this price range so you avoid slowdown.

✅ More options: Traditional laptops, 2-in-1 machines, Surface devices and premium Chromebooks are all well-represented in this price range so you have lots of choices depending on your needs and preferences.
How we pick out laptop deals from $400 - $600
There are lots of laptops to choose from in this price bracket so depending on your budget and your needs you can find all sorts of different options. We do our best to narrow that down by focusing on a few of the best all-around performing laptops, Chromebooks and 2-in-1 devices that are available.
Generally, we keep an eye out for laptops that can breeze through most of your computing needs - outside of gaming – and allow you to multitask without the fear of everything slowing to a crawl. That means we stick to the core mid-range components such as the Intel i5 or AMD Ryzen 5 processors, along with at least 8GB of RAM and SSD storage of 256GB and up. We also look for modern features such as WiFi 6 for better wireless internet and enough ports to connect external devices.
As we reach the top end of this price range, some more premium components or advanced features are sometimes available that give you a solid performance boost and extra utility for just a little extra cash. We highlight those devices when it's worth the cost, too.
Best laptop deal from $600 to $800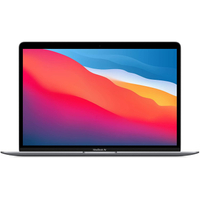 MacBook Air 13-inch (M1): was $999.99 now $749.99 at Best Buy
The 2020 Apple MacBook Air with an M1 chip is a little old now but it's still one of the best laptops ever made - and Best Buy now has it for the same record-low price we first saw over Prime Day. Our MacBook Air M1 review awarded the device 4.5 stars out of five, where we particularly praised Apple's premium device for its speed, responsiveness, beautiful design and long-lasting battery life. Also available at Amazon.
More laptop deals from $600 to $800:
MSI Modern 14: was $749.99 now $699.99 at Best Buy
Dell Inspiron 16: was $1,049.99 now $749.99 at Dell
Microsoft Surface Laptop 4: was $1,199.99 now $799.99 at Best Buy
Reasons to buy in this price bracket
✅ You want a powerful device: Laptops in this price range are packed with powerful high-end components, so this is how to spend your money if you need a serious workhorse machine.

✅ More advanced tech: Laptops in this price bracket often come with premium upgrades included as standard, such as high-resolution 4K displays, a touchscreen, impressive battery life, backlit keyboards, improved speakers and more.

✅ Light gaming: You won't be running modern games in the highest quality, but if you like to play indie games or classic older releases in your downtime, then some of these devices are powerful enough to do so.
How we pick out laptop deals from $600 - $800
For a laptop deal to stand out within this price range, we look for devices packed with powerful high-end components that can blast through almost everything you throw at it.
The devices we choose will almost always feature the top-of-the-line Intel i7 or AMD Ryzen 7 processors and 16GB of RAM to give you speedy performance, super-fast load times and excellent responsiveness. Expect lots of SSD storage as well, at least 512GB, which is more than enough for all your programs, files, videos, photos and more.
We also look out for laptops that come with premium features as part of the price that gives the device a classy finish or a neat little extra. For example, this could be a slick 4K display, a backlit keyboard, a touchscreen and so on.
Best laptop deal over $800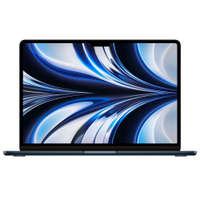 MacBook Air M2 (2022): was $1,099 now $899 at Best Buy
If you'd prefer to get the latest Apple device, Best Buy has the recent MacBook Air M2 for its lowest-ever price. We concluded that this is the best laptop you can buy in our MacBook Air M2 review, thanks to the stylish design, clear display, impressive performance, and long battery life. For those needing a premium powerhouse for creative apps such as photo editing, video editing and more intense workloads, this is worth the extra investment. The M1 is still up to those jobs too, so you'll still be fine with the cheaper option if your budget is smaller.
More laptop deals over $800:
Microsoft Surface Laptop 5: was $999.99 now $849.99 at Microsoft
HP Envy 17t: was $1,289.99 now $889.99 at HP
Acer Swift Go: was $1,139.99 now $999.99 at Walmart
MacBook Air 15-inch (M2, 2023): was $1,299 now $1,099 at Amazon
Reasons to buy in this price bracket
✅ Get the best money can buy: When you spend over $800 you get some of the best laptops money can buy that are filled with the latest technology. These are premium options are built with high performance, advanced workloads and longevity in mind.

✅ A long-term investment: Buy a cheap laptop and you may have to replace it in a couple of years. Buy one of these and you've got a modern device that will last five years or more with ease.

✅ Creative powerhouses: Into creative tasks such as photo and video editing or music creation? Many laptops in this price range – especially MacBooks – are designed with those tasks in mind so will excel in those areas.
How we pick out laptop deals over $800
This price range is reserved for laptops that take things to the next level in terms of performance, style, design and capabilities. We pick out premium ultrabooks, MacBooks and high-performance devices that come with the best components money can buy right here.
For the most part, these laptops will be overkill for most users. The powerful all-around laptops in the previous two price brackets should suffice for the majority of everyday jobs and even some advanced tasks. However, if you have some specific needs or a particular product in mind then we've picked out the best deals on those devices.
The laptop deals here have creative in mind that need the extra power to handle advanced photo and video editing, music creation, programming and other similar demanding jobs. Considering the money you need to part with to get one of these, we focus more heavily on devices reviewed positively by TechRadar, too, so you know you're getting a laptop that's worth the cost and will not disappoint.
This week's best store-wide laptop sales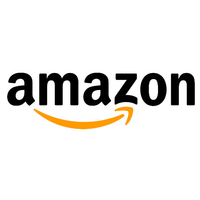 Amazon: regular discounts on Chromebooks and laptops, plus the best MacBook prices
Amazon has a regularly rotating selection of laptop deals. It's often the best place to go for cheap Chromebooks and mid-range devices, so worth a look if your budget is around $500 or less. For those after a more premium device, Amazon also regularly has the best prices available across the Apple MacBook range but these do often sell out quickly.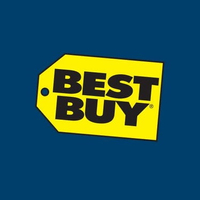 Best Buy: big discounts on laptops and Chromebooks
Best Buy always has a strong selection of laptop deals. Head there today to see cheap Chromebooks for under $200 and discounts of up to $500 on a host of Windows laptops. Plus, there are record-low prices on a number of premium Apple MacBooks - which are even cheaper for My Best Buy members.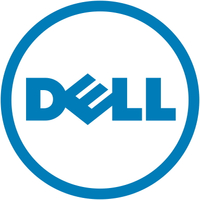 Dell: Back to school sale ends soon
Dell's latest sale features a selection of its most popular Inspiron and XPS devices at significantly discounted prices for its back to school sale. There are a few limited-time offers remaining the Inspiron and XPS range so you'll want to snap up these super-cheap prices as quickly as possible as these come close to the record-low prices we see in the major end-of-year sales. But they do end soon.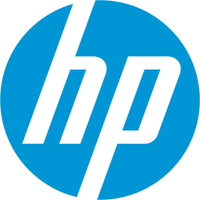 HP: flash deals available - up to 67% off
There's a new selection of laptop deals available at HP each week so no matter when you check in there's always a sale running. Currently, the manufacturer is running a limited-time flash sale with up to 67% off a range of laptops, as well as a handful of price cuts on PCs, monitors and other computing peripherals. The price cuts on some of the high-end and 2-in-1 machines are more substantial, so look to those for the biggest savings.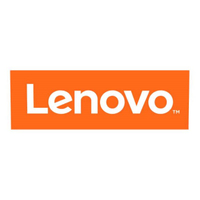 Lenovo: up to 74% off select devices
The official Lenovo store still has a selection of laptop deals as part of its latest sale. There's up to 76% off on ThinkPad, IdeaPad, Duet and Yoga devices. Some of these are only available for a limited time, such as the excellent device we awarded 4.5 stars out of five in our Lenovo IdeaPad Duet 3 review.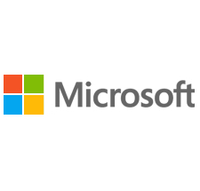 Microsoft: up to $800 off Surface devices
Going direct to Microsoft is usually the best option if you're interested in one of the manufacturer's popular Surface devices. A sale is now underway with extra discounts on the latest Surface Pro and Surface Laptop devices. There are also sometimes discounted bundles on older generation models with vital accessories such as the Keyboard Cover included for free.
Laptop deals: our buying advice
It can be overwhelming looking for laptop deals if you're not sure where to start. You may have an idea of how much you want to spend, what you need the device for or what key features you want included, but how do convert that information into the right laptop and ensure you pay the right price?
Well, that's what we're here for. We hunt down the best laptop deals each week and share them with your right here so you can bag exactly what you're after at a good price.
Here are a few words of advice from us based on our experience hunting down the best laptop deals and a little explainer on the process we go through to ensure we surface only the best offers on this page.
How we choose the best laptop deals
It all comes down to what's included in the price. We've been tracking all the best laptop deals for a number of years now, so we have a solid idea of what level of performance and components you can get for your money. Using that as a baseline, we can pick out the treasures from the trash.
We also take into consideration what you might need a laptop for based on the money you have to spend. So, if it's just a basic device for some light work, general browsing and media streaming, there's no point recommending a $1,000 laptop as it would be completely unnecessary. Instead, we look at devices between $100 - $300 that could handle those tasks and recommend some laptop deals accordingly.
However, if there's a particularly good reason to spend a little extra money (maybe for some extra performance-boosting RAM or a healthy storage upgrade) then we'll mention that too for your consideration. Sometimes it's worth that investment to better future-proof yourself and end up with a noticeably better device.
Our search takes us across all the major and specialist retailers, so you can be sure we've taken a comprehensive look across the web to pick out the best laptop deals. All the laptops you see here are hand-picked and judged by a real human, too, so each one is given a proper and detailed assessment before it gets added.
How much should I spend on a laptop?
The answer to this really comes down to what you need the laptop to do.
If you just need a very basic device to check your emails, do a bit of light admin and generally browse the internet, then you should be fine to spend anywhere less than $300 on a laptop. Devices in this price range usually come with lower-end components, but they will handle these light tasks without issue, have a good amount of in-built storage for all your key files and applications, and offer solid battery life in case you're on the move.
If it's a device for a youngster for their school work, you can go even cheaper at $200 or less. Look out for a Chromebook in particular. These run the Chrome OS which is less demanding than Windows, plus, they often boast the best battery life so are good if you need a device that lasts all day without the need for charging.
For those after a general all-purpose device with a bit more power behind it, you're looking at spending around $400 - $600. Laptops in this range come with more powerful processors and more RAM to give you a considerable performance boost over cheaper models that run faster and load programs quicker.
Look for at least an Intel i5 / AMD Ryzen 5 and 8GB of RAM, here. If you're at the upper end of that bracket, it's worth paying extra to get 16GB RAM if you can to dramatically improve the device's multitasking capabilities and overall performance.
Next, is the high-end devices of $600 or more. Here is where you can find premium laptops from the likes of HP, Dell and Apple. These are good for users with more demanding workloads, including video and photo editing, as well as more intensive tasks.
Machines like the Apple MacBook Air and Dell XPS 13 are big investments, but will usually last you a long time compared to cheaper devices so could work out as better value for money in the end, too.
Whatever you're after, our weekly guide to the best laptop deals features a range of devices to suit every budget from $100 to $1,000. You should be able to find something that fits your specific needs while also sticking to your chosen price range.