We've gathered together all the best Chromebook deals available right after a search across all the major online retailers. Below, you'll find our hand-picked selection of the top affordable alternatives to traditional Windows laptops, with a range of devices that boast solid performance, useful features and considerable battery life at an affordable price.
There are some great deals available right now on Chromebooks, too, even with a couple of weeks to go until this year's Memorial Day sales in the US. If you can't wait until the Memorial Day laptop sales are live, check below for where you can spend as little as possible on a device that can handle basic tasks, school work or everyday browsing right here. There are some terrific offers in the early Best Buy Memorial Day sales and Lenovo Memorial Day sales, for example.
Plus, some of the best Chromebooks have handy features such as all-day battery life or a 2-in-1 touchscreen. That makes them ideal if you're always on the go or enjoy the flexibility of a tablet.
Best of all? All of this can be found on a budget of $300/£300 or less, making them some of the best laptop deals you can find.
So, if you need a device to get you through general day-to-day tasks, tackle some light work or double as a tablet for media streaming, you can find some standout deals on standard or 2-in-1 Chromebooks here in both the US and the UK.
Today's best Chromebook deals in the US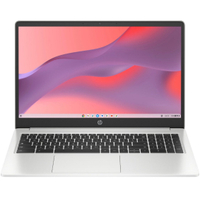 HP Chromebook 15: was $499 now $399 at Best Buy
This Chromebook is excellent value for money thanks to the inclusion of an Intel i3 processor and 8GB of RAM, which both give it a solid performance boost. There's also a reasonably sized 128GB SSD for lots of speedy storage. Outside of that, it's a fairly basic device that will handle all your everyday computing needs, though it does boast a large 15.6-inch display and lengthy battery life.
Today's best Chromebook deals in the UK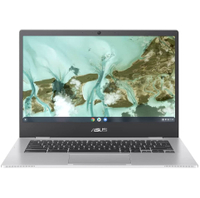 Asus Chromebook 14: was £299.99 now £179.99 at Amazon
One of the cheapest laptop deals available right now is this Asus Chromebook 14 at Amazon. It's a very basic device but good for those who need an inexpensive laptop for schoolwork or light use with reasonable battery life. There are some cheaper laptops out there, but if you pay any less you seriously compromise on performance, so this is a safe and solid choice at a budget price.
More cheap Chromebook deals
Alongside our hand-picked selection of the top offers available right now, we've also highlighted a small selection of devices that are featured in our guide to the best Chromebook. These come fully recommended by TechRadar reviewers so you know you're getting a good device. The lowest available prices right now are just below.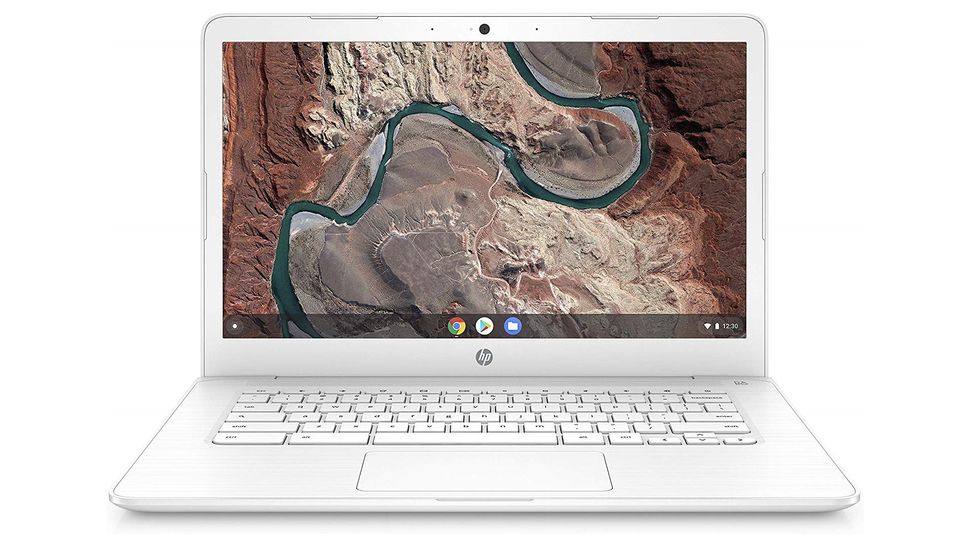 This is where you should begin your search for a Chromebook. At 14 inches in screen size and inside a robust frame, the HP Chromebook 14 offers a fine middle ground for the indecisive shopper. With standardized parts inside, this Chromebook can do essentially all its closest rivals can and then some, with its microSD card reader and a slew of ports – unlike similarly-priced, tinier Chromebooks.
Plus, you'll find a fantastic tactile keyboard and vivid display on here as well - which is surprising as these are usually the first corners to be cut when manufacturers are trying to bring the price down this low. We see Chromebook deals regularly including this model as well, so you'll find an excellent price if you're shopping at the right time.
Read our full HP Chromebook 14 review
The Acer Chromebook 314 is a great pick if you need a cheap and capable laptop for work or school. It's relatively basic, but it's well-built for everyday tasks such as sending emails, writing documents or browsing the web.
Prices usually start at around the $200 / £200 mark so the least powerful option and this can increase up to $400 / £400 for more mid-range specifications with faster processors and more storage. Whichever tier you go for, you get good value for money.
Read our full Acer Chromebook 314 review
The Lenovo IdeaPad Duet strikes a perfect balance between the portability of a tablet and the functionality of a laptop, all for a terrific bargain price.
What impresses us most of all about this Chromebook is the substantial battery life – the Lenovo Duet was able to last upwards of 22 hours in our testing. That'll get you through a full day of bouncing between lectures, speeding through some work and the odd bit of fun on the side – and then still have some juice leftover.
There are questions about the finicky nature of the keyboard and the trackpad, but these can be easily remedied with a separate keyboard and mouse of your own. Looking past that, it's a great bit of kit if you're a student on a budget, especially when you compare it to similar models that also sport a full-HD touchscreen and up to 128GB of storage for all your files.
Read our full Lenovo IdeaPad Duet Chromebook review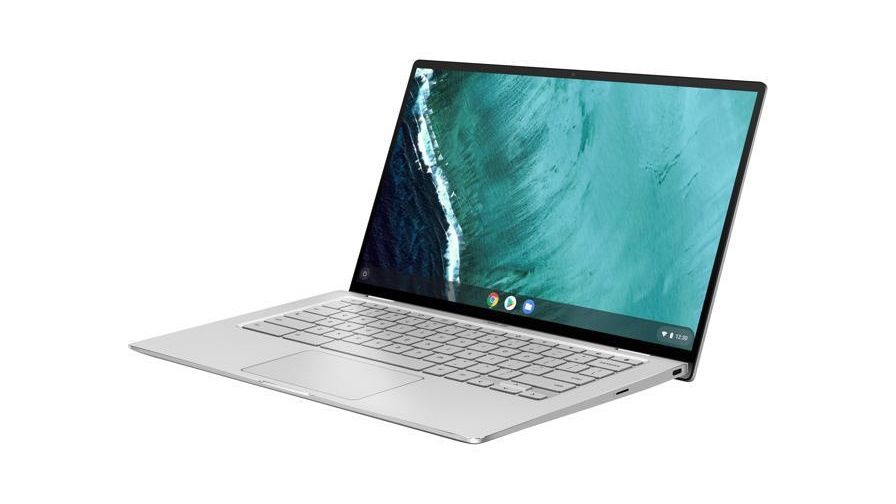 Looking to spend a little more to pick up a suite of extra features? The Asus Chromebook Flip offers up an excellent 2-in-1 laptop design that can easily switch into more of a tablet experience for an MSRP of between $400 and $600.
That puts it firmly in the mid-range category of Chromebook deals, sitting above the everyday offers in both price and features but well below the Google Pixelbook Go prices below.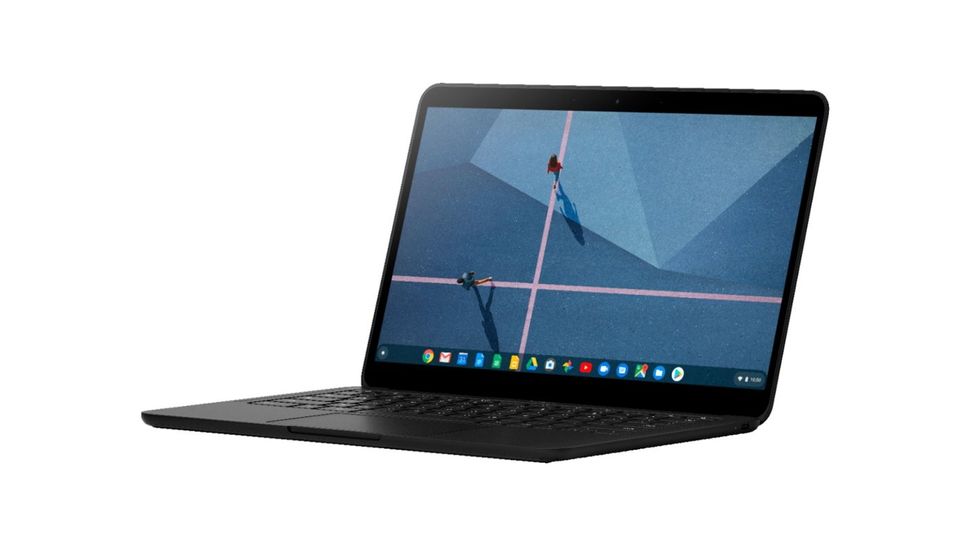 The Google Pixelbook Go is one of the most well known premium Chromebooks out there. It does have the price tag to match, but it's nowhere near the $1,000/£1,000 tag on its predecessor. The 8th generation of processors to choose from and the substantial SSD sizes on offer mean you'll be zipping through tasks on an ultra portable laptop with a great full HD screen.
Plus, the Go can manage all that and still stay alive for 12 hours at a time, which is pretty good going when you consider the power stored inside this sleek shell. It might not be the cheap and cheerful machine you were expecting to pick up, but it's certainly worth a look if you're going to be using your Chromebook for anything strenuous.
How much should I pay for a Chromebook?
On average, you only need to pay somewhere around $200 / £200 to get a decent Chromebook. Of course, there are options to spend slightly less (and a whole lot more, too) but that is the ballpark figure to keep in mind. Anything lower and the machines are very basic. This can be fine, though, if you're aware of those limitations and are willing to accept the dramatic dip in performance.
If you pay much more a Chromebook can lose its edge in terms of value for money. We would say that once you get closer to $500 / £500 you're better off taking a look at some of the more general laptop deals available right now as you get more for your money. And if you want really high performance you'll want today's cheap gaming laptop deals or MacBook deals for that.
What to look for in Chromebook deals
The cheapest Chromebook deals are already pretty good for the price, and tend to be aimed at those who don't want to blow all their cash on a single gadget purchase. You're not picking up bags of storage at the lowest end of the price spectrum, but with Chrome OS removing the need for updates (these laptops don't run on Windows), you won't need as much space as you would on a conventional laptop. Plus, everything will run through your web browser on a Chromebook, which means you need even less storage.
The models above all carry decent processors for the cash, so you'll be sorted for an acceptable speed considering how little you're spending on your laptop here. However, it's worth checking out display quality and keyboard textures, as this is where manufacturers tend to cut corners in order to squeeze into these cheap Chromebook prices.