Editor's Note: December 2022
It's November, and that means one thing - Black Friday is here! If you're hoping to snap up a cheeky deal on a great Chromebook this holiday season, be sure to check out our roundup of the best Black Friday Chromebook deals.
The sales event is the perfect time to buy a new laptop, even if you don't need it right this instant; if you're considering getting a Chromebook for a friend or relative as we get close to Christmas, bear in mind that computing tech prices trend upwards again after the end of November. To snag a great deal, don't wait until December arrives!
- Christian Guyton, Computing Editor
The best student Chromebooks will primarily feature three qualities: sufficient power that allows you to accomplish all your school-related tasks, portability so you can easily stow it away in your school bag, and a reasonable price that falls within your student budget.
You don't have to worry though, because almost all of the best Chromebooks will feature all three of these qualities. Not only are Chromebooks generally more affordable than most laptops, but some of them also host processors that are impressive enough to handle all of your after-school laptop needs as well.
In fact, a great Chromebook might also match the battery life found on some of the best laptops on the market. Even better, they could also sport HD or touchscreens that always an appreciated feature in the best student laptops as they make interactive learning for young students much easier.
Another reason why a Chromebook makes for an excellent device for school is its ability to automatically sync all of your school work to Cloud storage. Ask anyone who has lost hours of work in a single second, and you'll learn how important this feature is.
It's completely understandable for you to not know which Chromebook to go for. Fortunately, we have curated a well-though-out list of our top picks. After spending hours on testing a number of student Chromebooks, we are confident that our final list features the best options, regardless of your preferences and budget.
Feel free to also check out our best Black Friday deals page to save some moolah. While you're at it, you can also take a look at the best Black Friday Chromebook deals.
best student Chromebooks - Chosen by our experts
Picture your perfect school Chromebook, and if it's not the Acer Chromebook 314 then it's pretty damn close, especially at this price. It's not surprising if there's one thing Acer knows, it's how to build the best student Chromebooks.
The only weak point – considering the price – is the processor, but for general school work and research the 1.1GHz Celeron is fine. It'll struggle with lots of Chrome tabs since there's only 4GB of memory, but even the best laptops struggle with too many Chrome tabs.
On the plus side, we're amazed there's a Full HD 1080p display at this price, but the 314 range doesn't offer touch, which can limit Android app use if that's important. Another key student feature is the long battery life, with Acer claiming up to 14 hours, while we recorded 13 hours of video playback in our tests, making this a strong choice for getting you through your school day.
Read the full Acer Chromebook 314 review
---
Designed for the education market, the HP Chromebook x360 range is tougher than it might at first look. It's also aimed at students on a budget, so this won't eat into your pencil fund too much either.
Costs are kept low with the affordable but dependable 1.1GHz Intel N4000 processor, 4GB RAM, and modest 32GB eMMC storage. The balance extends to the 12-inch touchscreen that makes it portable, light, but still perfectly usable.
The main downside here is the HD-level 1366x921 resolution, but that's offset by a 3:2 ratio that makes browsing and writing a more relaxed experience. It folds back into a tablet, offers a good range of ports, and includes as an extra dedicated stylus. Plus, at this price, it also manages to look pretty funky, so your teens might not be humiliated to use it around their friends and frenemies.
Read the full HP Chromebook x360 12b review
---
Remember when tablets were going to take over the world? With the Lenovo IdeaPad Duet Chromebook that might still happen!
Using a hybrid tablet/snap-on keyboard design this is ideal for the classroom and students - combining easy tablet browsing for researching, easy Netflix fun when you kickback at home, but still offers a keyboard when you need one.
With a powerful ARM processor that goes for 21 hours (yes you read that right) it's an awesome computer package. The keyboard and trackpad let it down somewhat, but then you get that delicious Full HD+ display. Best of all it, all comes in at a price that's as low as you could hope for.
Read the full Lenovo IdeaPad Duet Chromebook review
---
Chromebooks don't typically come with an Intel Evo certification but the Acer Chromebook Spin 713 is different. That certification means this portable meets a higher standard thanks to its 11th-gen Core i5 CPU, Intel Iris Xe graphics, and 8GB of RAM. That 13.5-inch display also packs a higher resolution than the typical 1080p screen that most laptops come equipped with, with a tall 3:2 aspect ratio for improved productivity in large spreadsheets and text documents.
The Spin 713 is not the most exciting-looking Chromebook out there, not to mention missing some expected features like a privacy shutter for the webcam. But considering how good everything else on it is, these minor missteps are easy to overlook.
Read the full Acer Chromebook Spin 713 review
---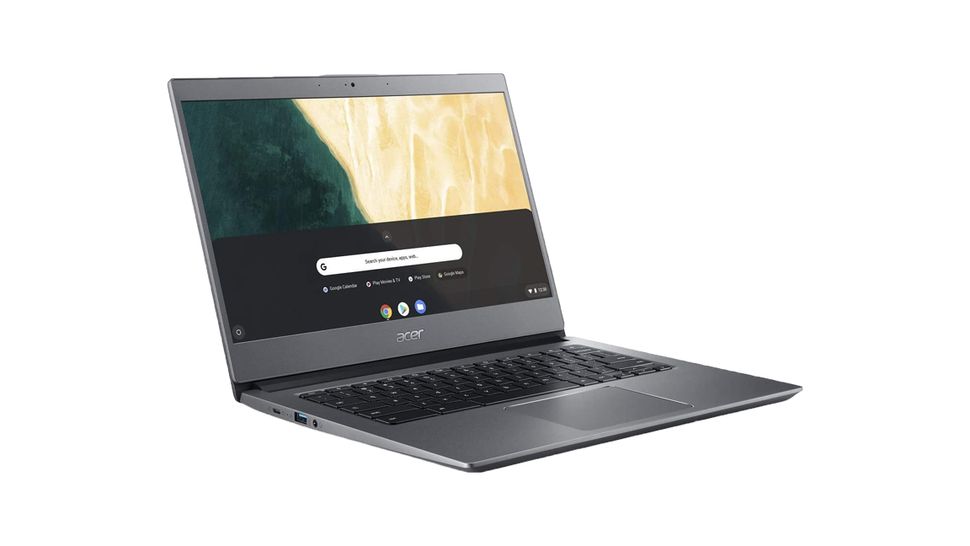 The best student Chromebook to come out in recent years might just be the Acer Chromebook 714, which sports a premium and seriously solid chassis that is just the ticket for students who need just a bit more power and ruggedness.
It's not especially stylish, sadly, but that decent performance and strong battery life makes up for its lack of fashion sense. And, aren't those more important if you're working with classmates, tackling homework, and maybe streaming an episode of your favorite TV show at lunch?
In fact, the quad-core processor is good enough for light content creation tasks, making it a boon for those photography and film students on the budget as well.
Read the full Acer Chromebook 714 review
---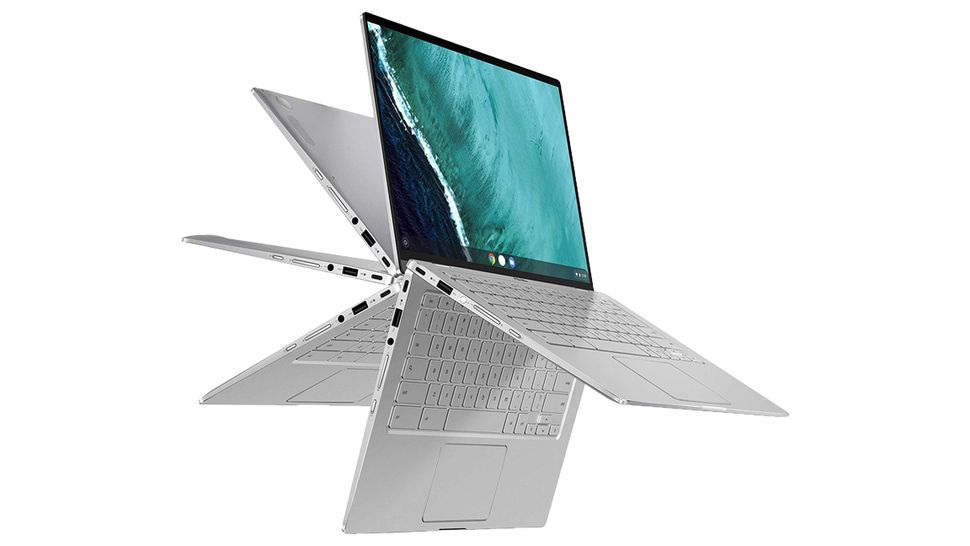 The Asus Flip has been around almost as long as Chromebooks have, and each release has remained solid yet stylish workhorses. The latest Flip C436 updates the magnesium-clad chassis with the latest 10th-gen Intel processor, so this thing is fast.
Backed with plenty of memory and storage, this is the best student Chromebook to crunch through classwork while keeping a 2-in-1 form factor for note taking and reading assignments. The 14-inch display also balances portability, size, and weight perfectly.
It is expensive but you get a lot for your money, but is it the sort of thing you'd want to give to a young schoolchild? Probably not, but older students will get a lot out of this and the extras like fingerprint security, making it a fantastic Chromebook for college-level work.
Read the full Asus Chromebook Flip C436 review
How to find the best student Chromebook
If you're not really familiar with Chromebooks (and a lot of parents aren't) then trying to figure out which Chromebook your child needs can be a bit of an ordeal. Your child's education is important, so you want to make sure they have the tools they need to succeed, but how do you know what the right tools are?
Fortunately, there are a couple of key points to consider when it comes to shopping for a student Chromebook, and helpfully, a lot of it comes down to a child's grade level.
If they are younger students, i.e., in primary, elementary, and even middle school, focus on price and durability. Those kids are going to be rouch with that Chromebook, so don't worry about getting one that's "too cheap", so long as it can hold up to a kid's careless treatment of it. The specs here are pretty irrelevant, since schools are going to target lessons toward the least powerful Chromebooks in the class, not the fastest or most powerful, so higher specs are going to be a huge waste of money at this level.
If your kid is in Secondary/High school, then they are likely going to need something more robust than a basic, school-issued Chromebook. They will be writing papers, researching assignments, and possibly even doing some light multimedia editing using web apps. In this case, look to get at least an Intel Celeron, AMD Athlon, or Qualcomm Snapdragon processor, but if you can spring for an Intel Core i3 or an AMD Ryzen 3 processor, it definitely won't hurt. Try to get 8GB RAM if you can in case your child needs to work with any third-party or school delivered apps that might bog down a 4GB system, or if they end up working with a dozen or more open Chrome tabs while researching an assignment.
If you or your child is heading off to university, now is the time to invest in a much more powerful Chromebook, since you might really want to try and have it carry you through a full four years of undergraduate work. Aim for an Intel Core i5 or AMD Ryzen 5 processor, at least 64GB to 128GB of actual SSD storage rather than eMMC flash storage, and a minimum of 8GB RAM. This kind of Chromebook might cost you as much as some of the best Ultrabooks, which can be just as powerful and run a full-featured Windows OS, so it's ok to ask if a Chromebook makes sense for your program of study at this stage.
Are Chromebooks worth it for students?
Before a student hits the university level, the answer is a resounding yes. Especially for elementary/primary school students, a Chromebook is really the only computer that they should be using, since it does exactly what it needs to do and nothing more, all while keeping distracting apps off the device, and featuring some of the best built-in security features of any laptop on the market just by virtue of being a Chromebook.
Even in secondary/high school, students can use a more powerful Chromebook to do their school work just fine, while still keeping things affordable.
Once you get to the university level, it really depends on the program of study, but unless its a STEAM program that requires specialized hardware or programs that aren't available on Chrome OS, a Chromebook can carry you through all the way through graduate school if necessary.
What is the best Chromebook for a teenager?
While the different brands are largely irrelevant, there are some specs to focus on. First, a reasonably good processor (a Core i3 or Ryzen 3, for example), 8GB RAM, and 64GB SSD storage are a perfectly good setup for a teen's level of schoolwork. If you want to have some special add-in like a 2-in-1 form factor or touchscreen, these might also be useful at this age.
What are the disadvantages of a Chromebook?
If there is one disadvantage of a Chromebook, it's its app catalogue. While it has access to the Android app ecosystem, most of these are not optimized for Chromebooks and many won't work properly. A lot of the major apps that you might need for work or school might not be available as well. There are always web-based alternatives to just about any app, though, so it's not as if you will never be able to edit a photo or a video on a Chromebook.
How we test and choose the best student Chromebooks
Why you can trust TechRadar Our expert reviewers spend hours testing and comparing products and services so you can choose the best for you. Find out more about how we test.
Generally, we don't set out specifically to test how a Chromebook will work in any given educational environment, since there is too much nuance to the education space to adequately assess that kind of thing. What we do test, however, is a Chromebook's performance and battery life, its features and functionality, and we assess its design with an eye towards the kind of user it is trying to serve.
Between running benchmarks for determining performance relative to competing models and gauging its average battery life over several tests, we use the Chromebook ourselves in the course of our day-to-day work, much like a student might (at least an older student, anyway).
If it's good enough for a tech journalist, it's going to be an excellent Chromebook for a teenager or college student. And while some lower-spec Chromebooks meant for young students will be entirely inadequate for a working adult, we can still determine its basic functionality and durability, which is ultimately all a young child needs from a Chromebook.
If it has enough battery life to get through a typical school day and it's appropriately priced, we can be confident that it will serve the needs of younger students for many years to come.
To read more about our testing process, find out how we test.
Today's best student Chromebook deals