There are specific criteria devices need to meet to be considered one of the best laptops for teachers. It has to be an affordable machine, first of all, but it also has to be reliable and capable of handling day-to-day coursework. Luckily, that's not as hard to find as it used to be. Quite a few notebooks balance an affordable price tag with a solid performance and feature set. After all, it needs to be able to keep up with you in the middle of class without any issues that could delay your lesson plan.
That means the best laptops for educators need to have a somewhat powerful CPU and fast RAM.
Not to mention, they need enough storage space to store all the documents, homework, and presentations a teacher needs access to at a moment's notice.
The notebook must also be comfortable, have an excellent keyboard and trackpad, be light and thin enough for better portability, and have a top-notch screen that won't cause eye fatigue or strain after extended use.
Since there are so many options out there, and it can be tricky figuring out which one is up to the task, we've collected our top picks for the best teacher laptops here, no matter if you need them for online or in-person classes. We've also included our price comparison tool to help you find the best laptop deals available right now.
We've compared these laptops across numerous points, from their performance and portability to their connectivity and storage. We considered their design, security features, display, and battery lives, among other aspects.
We've also reviewed the best laptops and tablets for drawing and artwork and the best for video editing.
---
The best laptops for teachers in 2023 in full
Why you can trust TechRadar We spend hours testing every product or service we review, so you can be sure you're buying the best. Find out more about how we test.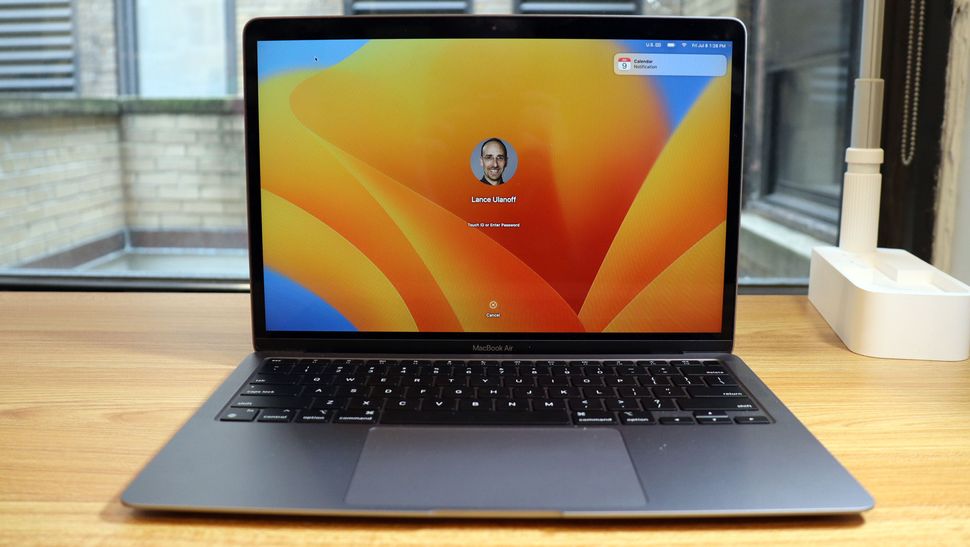 The MacBook Air (M1, 2020) may have received a refresh in 2020 with the new M1 chip, but the update thankfully did not come with a huge price increase. This impressive machine is still one of the cheapest of Apple's laptop line, making it an ideal option for any teachers who want or need to stay in the Apple Ecosystem.
And, that M1 chip offers an impressive performance, it has two Thunderbolt 3 ports and an audio jack. Additionally, the battery life is phenomenal and the laptop's fanless design means you won't hear any annoying computer noise when using it. This is no doubt the best laptop for teachers 2023 has to offer.
Read the full review: MacBook Air (M1, 2020)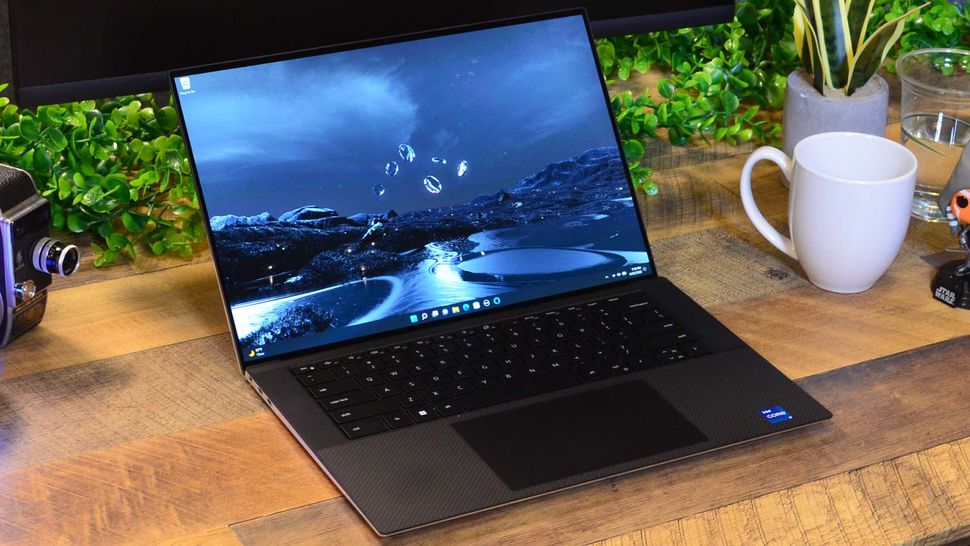 The Dell XPS 15 (2022) is quite possibly the best windows laptop available right now. This Windows machine earned our coveted five-star review, making it an editor's choice and high recommend from our team.
Combining staggering power in a stylish thin and light chassis, this laptop doesn't hold back when it comes to internals and features that improve your computing experience overall. It's ideal for just about every Windows user, from light grading to intensive photo editing (and everything in between).
Read the full review: Dell XPS 15 (2022)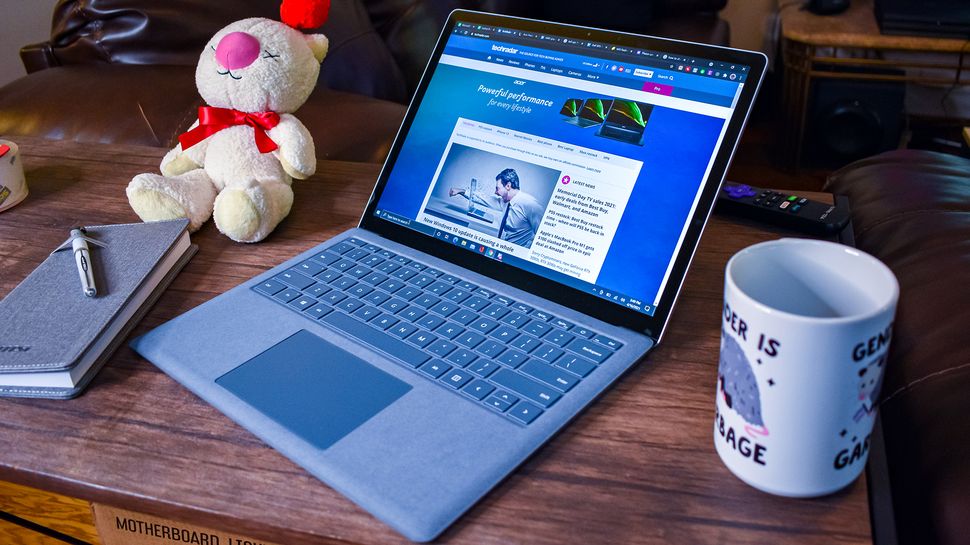 The Microsoft Surface Laptop 4 is a dream to write and work on, especially if the bulk of your workload is word processing. For teachers, the Surface Laptop 4 is great for grading, editing, creating presentations, and research. It is incredibly portable and easy to throw in a bag or carry in and out of classrooms.
Read the full review: Microsoft Surface Laptop 4

The Asus Zenbook S 13 is a phenomenal all-around laptop designed for those on the go, writers, and portable workers all around. The combination of lightweight materials and high-powered components means this laptop is affordable and high-powered.
This laptop is great for those teachers who want something that will work without anything too fancy or crazy. But it will feel familiar if you are used to Windows, and it will work.
Read the full review: Asus Zenbook S 13
---
Frequently Asked Questions
How to choose the best laptops for teachers for you?
When choosing the best laptop for teaching, start with considering your education requirements. If you primarily need the browser and apps like Excel, then a moderately powered laptop will work fine. But if you're in the engineering field or in design, you'll need a powerful laptop that'll offer a lag-free experience.
You'll want to consider the laptop's battery life. An all-day battery means you won't have to lug around a charger with you everywhere you go. But if you're mostly going to have your setup in one place, then a lower battery capacity will be fine too.
If you work with a lot of space-consuming files, make sure to opt for a laptop with high storage, otherwise you'll have to carry an external hard drive around with you.
Lastly, look out for the connectivity ports, security features, display, and pricing.
The best laptops for teachers: How we test
To test the best laptops for teachers, we've looked at various aspects, like their CPU, GPU, portability, storage, and design.
We evaluated their overall performance and what kind of users they'd be best suited for. We analyzed their battery lives, security features, display, and checked if they included accessories like a stylus.
We also considered their connectivity ports, weight, and pricing, among other things.