The best laptops for kids 2023: our favorite kid-friendly laptops
Best
Contributions from
last updated
These are the best laptops for kids on the market right now
VERDICT
REASONS TO BUY
REASONS TO AVOID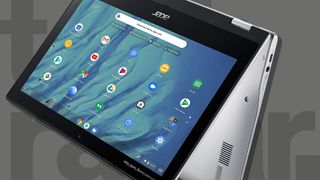 (Image credit: Future)
EDITOR'S NOTE: September 2023
As we approach the Back to School 2023 period, many parents are no doubt on the lookout for a new laptop for their little learner - whether they're starting an exam year at school or heading off to college for the first time.
Whatever you're looking for, we've got you covered: from super-cheap Chromebooks to Windows laptops that can handle just as much work as play, you're sure to find a great laptop for your kid on this list.
Christian Guyton, Computing Editor
The best laptops for kids should fulfill three specific needs: versatility, ease of use, and - most importantly - durability that stands up to the rigors of school life. Naturally, many of the best laptops won't be a great fit for a child, being pricey, high-end products; but with the Back to School 2023 period looming, that doesn't mean you should have to sacrifice too much quality.
The ideal laptop for a kid doesn't need to boast crazy-high performance, but it should at least be able to cope with everything a child would want to do. That means web browsing, homework, watching YouTube, and maybe a cheeky bit of gaming after school is done for the day.
Of course, they should also be sturdy enough to temper the usual rough-and-tumble life of any piece of tech being used by a kid, and also come with a long-lasting battery to see them through the school day. Plenty of the best Chromebooks tick these boxes; in fact, the best laptops for students can be a great choice, especially for slightly older kids.
You don't want to over-spend on a device your child might outgrow, so value for money is important too. If you're a bargain hunter, you can take a look at the current best laptop deals, but don't worry - we've been sure to stick mainly to budget-friendly laptops in the list below. We've tested hundreds of laptops to deliver you these choice picks, so you can rest assured that any laptop on this list will be a reliable choice.
The best laptops for kids 2023
Why you can trust TechRadar We spend hours testing every product or service we review, so you can be sure you're buying the best. Find out more about how we test.
The best laptop for kids
Specifications
Screen:
11.6" HD (1366 x 768) 16:9 IPS touchscreen
Storage:
64GB Flash Memory
Reasons to buy
+
Very affordable for a 2-in-1 laptop
+
Sturdy chassis and hinge
+
Pleasingly compact
Reasons to avoid
-
Dim screen
-
Chunky bezels
The Acer Chromebook Spin 311 opts for an AMD APU, which utilizes the well-known Radeon graphics technology for better 3D capabilities - if you have time out of your studies to play some games from the Google Play Store! The dual-core AMD processor does offer Intel-Celeron-beating abilities, by a little at least, and so Chrome OS is going to remain more responsive.
More importantly, the Acer Spin 311 feels durable and well-made, meaning it can handle being dropped in a school backpack or thrown onto the back seat of your car. It's highly portable and, although the screen disappoints a little by being a touch dull, perfectly usable. At just over eight hours the battery is good though not spectacular for a Chromebook, but balancing that against the great price makes this a strong choice.
Read our full Acer Chromebook Spin 311 review
The best cheap laptop for kids
Specifications
Graphics:
Intel UHD Graphics 600
Screen:
11.6" HD (1366 x 768) 16:9 IPS touchscreen
Reasons to buy
+
Incredible value
+
Sturdy build quality
+
Good battery life
Reasons to avoid
-
Weaker performance
-
Old-fashioned design
If you're on the hunt for something super-affordable, the Lenovo IdeaPad 3 Flex Chromebook is an excellent choice. You can pick this model up for a little over $200 in the US now, and it's similarly cheap in most other territories. Even at its original launch price of $339, we still gave it four stars.
No, it's not going to measure up to more expensive laptops when it comes to performance, but the sturdy chassis, long battery life, and touchscreen with a 360-degree hinge for swapping into tablet mode make this the perfect first laptop for a younger child. It should survive whatever your kid throws at it - and thanks to Chrome OS's parent mode, you can rest assured that your child's digital safety is secure.
Read the full Lenovo IdeaPad Flex 3 review
Still one of the best Chromebooks for kids
Specifications
Graphics:
Intel UHD Graphics 615
Screen:
13.3-inch Full HD – 13.3-inch 4K Ultra HD Molecular Display
Reasons to buy
+
Incredible battery life
+
Amazing 'Hush' keyboard
+
Rare 1080p webcam
Reasons to avoid
-
No biometric login
-
Higher-spec models are pricey
Google might've sadly shuttered its own laptop division so we won't be getting a new model, but you can still pick up a Pixelbook Go for a reasonable price - and it's basically the best Chromebook ever made.
When we tested it, we marveled at the super-long battery life and excellent 'Hush' keyboard, with the entire construction of the laptop feeling sturdy yet sleek. It's got a sharp 1080p webcam - perfect for virtual classes or video calls with friends - and naturally runs Chrome OS smooth as butter; the perfect union of Google's hardware and software.
Bear in mind that it's at the premium end when it comes to Chromebook pricing, so if you're on a budget, you might be better served elsewhere. That's just about our only real criticism, though: you get a lot for your money here, and Google is committed to ensuring Chrome OS remains a stable, secure, and child-friendly virtual environment for years to come.
Read our full Google Pixelbook Go review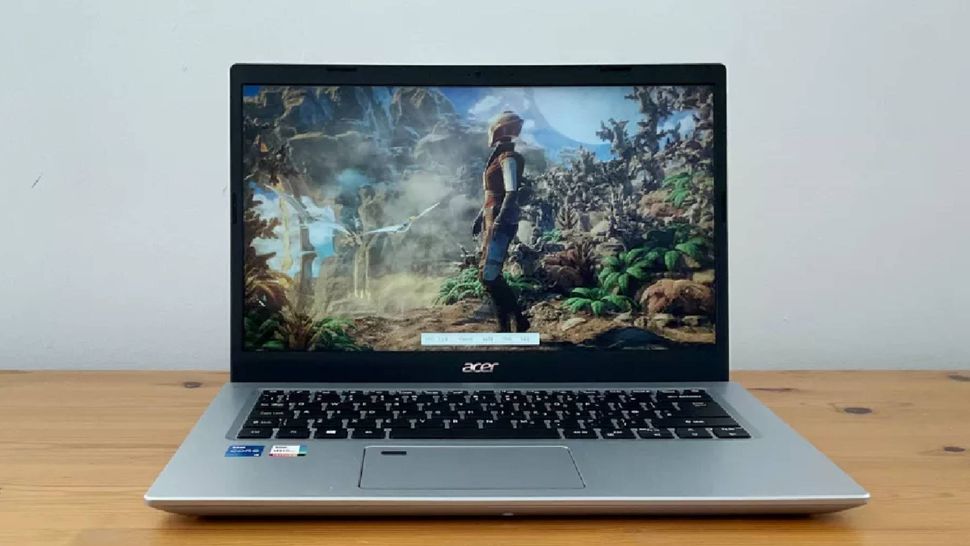 An affordable Windows laptop for kids
Specifications
CPU:
11th-gen Intel Core i5
Graphics:
Intel Iris Xe Graphics
Screen:
14-inch FHD (1920 x 1080) IPS, non-touch
Reasons to buy
+
Competitive price
+
Durable but not too heavy
+
Decent battery
Reasons to avoid
-
Average performance
-
Limited port selection
Chromebooks can be super-cheap, but the downside of Chrome OS is that it lacks the versatility and widespread support of Windows. If you're looking for a more conventional laptop without a high price tag, the Acer Aspire 5 is the way to go.
The Intel Core i5 processor will smoke the majority of Chromebooks around the same price point, even if it's nothing particularly impressive for a Windows laptop. With the Aspire 5's aggressive pricing though, it's great value - and you're getting plenty more, too.
The battery life is solid, and the full HD display is good for both homework and watching videos after school. There's a 720p webcam for video calls and distance learning too, and the whole design is pleasingly robust without being incredibly heavy. There aren't quite as many ports as we'd like (only one USB-C is a shame) but at this price point, it's honestly hard to argue.
Read our full Acer Aspire 5 review
A great Chromebook for work and play
Specifications
Graphics:
Intel Iris Xe Graphics
Screen:
16" WQXGA (2560 x 1600) 16:10 120 Hz
Reasons to buy
+
Great all-rounder performance
+
Fantastic display
+
Lightweight and portable
Reasons to avoid
-
Fairly expensive for a Chromebook
-
Sub-par speakers
-
Can't use Steam directly
If your kid wants a machine for both schoolwork and gaming, you may want to consider a gaming Chromebook. The Acer Chromebook 516 GE is our current favorite of this rare breed of laptops, providing great performance in a sleek and sturdy chassis with a truly excellent screen. You'll pay a bit more than some of the cheapest laptops on this list, but the build quality justifies the price tag - this is a machine for a slightly older kid.
Bear in mind that these 'gaming Chromebooks' still use Chrome OS, so they can't directly run games from platforms such as Steam or the Epic Games Store. Instead, you can download and play games from the Google Play Store, and use cloud gaming services such as Xbox Game Pass and Nvidia GeForce Now. These require a subscription and a good internet connection, but grant you access to a wide library of games to stream on-demand - great for indecisive kids who are always looking to play something new!
Read our full Acer Chromebook 516 GE review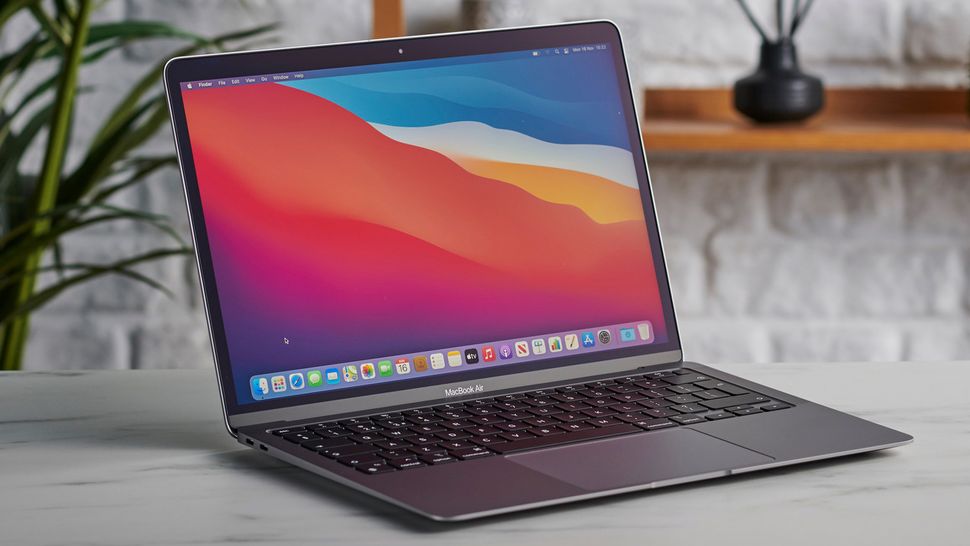 The best Apple laptop
Specifications
CPU:
Apple M1 chip with 8‑core CPU
Graphics:
Integrated 7-core – 8-core GPU
RAM:
8GB – 16GB unified memory
Screen:
13.3-inch 2560 x 1600 Retina display
Reasons to buy
+
macOS Big Sur is fast and responsive
+
Battery life is great
+
Silent in use
Reasons to avoid
-
Fanless design could impact performance
Although it might've been replaced by the faster, sleeker M2 MacBook Air (2022), the 2020 model - equipped with Apple's first-generation M1 chip - is still no slouch. A powerhouse productivity machine, the M1 MacBook Air is perfect for students no matter what level of education they're at.
Not only is it still capable of going toe-to-toe with many newer laptops in terms of performance, but the M1 model offers phenomenal battery life and the passive cooling design means that you'll never have to listen to noisy laptop fans. Back when we reviewed it, we praised the speedy performance, bright display, and comfortable keyboard - all things that hold true to this day. Oh, and it's quite a bit cheaper than the newer M2 model, too!
Read our full MacBook Air (M1, 2020) review
The quintessential learning laptop lives on
Specifications
CPU:
up to 11th-generation Intel Core i7
Graphics:
up to Nvidia GeForce GTX 1650
Screen:
15.6" diagonal, HD (1366 x 768), micro-edge BrightView 250 nits – 15.6" diagonal, FHD (1920 x 1080) touch IPS micro-edge BrightView 250 nits
Storage:
up to 1 TB PCIe NVMe M.2 SSD
Reasons to buy
+
A few affordable configurations
+
Capable performance
+
Touchscreen model is great
Reasons to avoid
-
Design is nothing special
-
Battery life could be better
It's hardly the most exciting laptop around, but the HP Pavilion 15 is a reliable workhorse - and that's what makes it one of the best laptops for kids. It touts impressive specs (the kind you might expect from a pricier laptop) and an optional touchscreen display model, potentially a boon for kids who prefer a more tactile laptop experience.
HP Fast Charge is also a nifty inclusion, and a valuable one since in our review we did note that the battery life was a bit unimpressive. There wasn't much else to complain about though, and there's a variety of configurations available to suit your budget, though, so you won't have to spend the world to pick one of these up.
Read our full HP Pavilion 15 review
A fantastic value gaming laptop
Specifications
CPU: : : :
Up to 12th-gen Intel Core i7
Graphics:
Up to Nvidia RTX 3070
Screen:
Up to 15.6-inch QHD (2560 x 1440) LED Backlight Non-Touch, 144Hz
Reasons to buy
+
Robust, clean design
+
Decent battery life
+
Solid gaming performance
Reasons to avoid
-
Oddly positioned ports
-
Some software hiccups
If your kid is a die-hard gamer but also needs a laptop for work as well as play, the Asus TUF Dash F15 is a sound pick. Unlike many gaming laptops, the Dash F15 doesn't bring with it an ostentatious design covered in gaudy LED lighting; just solid performance, good battery life (for a gaming laptop, anyway - it's not going to beat a MacBook), and a robust, straightforward chassis.
We only found minor niggles with it in our review, noting that the bundled Asus software was a bit finicky and that some of the ports were awkwardly positioned. It's surprisingly lightweight as gaming laptops go, not the huge powerhouse clunkers we've become accustomed to. It's also relatively affordable for the performance you're getting - though if you're hunting for something extra-cheap, you could check out the 2021 Asus TUF Dash F15 too.
Read our full Asus TUF Dash F15 (2022) review
How to choose the best laptop for your kid
What specs should the best laptops for kids have?
If you're looking to buy a first laptop for a young child, we'll say it: don't worry too much about the specs. Most laptops will run just fine for the basic tasks a younger kid might want to do (schoolwork, watching YouTube, chatting to friends) so it's best not to get too caught up.
In terms of minimum specs to look for, Intel and AMD both make excellent processors; Qualcomm and MediaTek are okay too, but these will be lower-powered devices. 4GB of RAM should be considered the minimum; 8GB is ideal. Screen size is down to personal preference.
When it comes to storage, a 256GB SSD is generally the lowest we'd advise going - unless it's a Chromebook, which leverage cloud storage more heavily than conventional laptops, in which case less local drive space is fine. For graphics, integrated graphics are fine, but if your kid wants to play the latest PC games, be sure to buy a laptop with a dedicated graphics card instead.
Should I get a Chromebook for my kid?
Chromebooks are great - they run on the super-lightweight operating system Chrome OS, which isn't as demanding on your hardware and can be set up in child safety mode to give you more control over your kid's browsing, perfect for younger users.
Chrome OS supports Android apps from the Google Play Store too, which means that if you get a Chromebook with a touchscreen it can be effectively used like a large phone or tablet.
However, it's important to note that Chromebooks aren't really for gaming (unless you get a game-streaming subscription) and Chrome OS doesn't support a lot of software that runs on Windows - of particular note here is that if your kid needs to use specific software for school, it's vital to check what operating systems it can run on.
Which is the best laptop brand?
In truth, there's no real answer to this question: there are plenty of great laptop manufacturers out there, and the brand you pick should be informed by what you want the laptop to do.
Dell, Lenovo, and Acer all make excellent everyday laptops that are perfect for ordinary schoolwork. Apple's MacBook Air models should also be considered here, though be wary of software that might need to run on Windows - the same goes for Chromebooks.
If you know your kid will want to play PC games on their laptop, consider going with a brand known for its gaming hardware: MSI, Asus, and Razer are respected brands in this space.
Ultimately, you don't need to worry too much about which brand you pick, but we'd advise you to stick with the 'household names' - if you've never heard of a laptop brand before, do your research to make sure you're not buying a cheap knock-off, especially if the deal seems too good to be true.
How We Test
Here at TechRadar, we believe in rigorously testing every piece of hardware that passes through our hands. If it fails to impress during testing, we'll always let you know; we won't recommend you buy any product that falls short of the performance median for its price range.
Our testing process varies from product to product, but we're always sure to run the most appropriate tests considering the target purpose of whatever we're reviewing. This means we're always sure to run plenty of gaming tests on a gaming laptop, or editing benchmarks for a desktop workstation PC. We also always examine the build quality of a product to see whether it aligns with the attached price tag.
If you want to know more about how we test and rate the computers in this guide, check out our explainer on how we test laptops and desktops to learn more.
Today's best laptop deals
Sign up to receive daily breaking news, reviews, opinion, analysis, deals and more from the world of tech.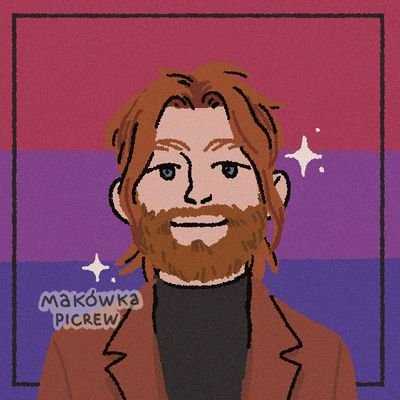 Christian is TechRadar's UK-based Computing Editor. He came to us from Maximum PC magazine, where he fell in love with computer hardware and building PCs. He was a regular fixture amongst our freelance review team before making the jump to TechRadar, and can usually be found drooling over the latest high-end graphics card or gaming laptop before looking at his bank account balance and crying.
Christian is a keen campaigner for LGBTQ+ rights and the owner of a charming rescue dog named Lucy, having adopted her after he beat cancer in 2021. She keeps him fit and healthy through a combination of face-licking and long walks, and only occasionally barks at him to demand treats when he's trying to work from home.