It takes more than an attractive price tag to be the best student laptop. Though cost is an important factor for struggling students, you need to also make sure that whatever notebook you end up with can handle the most intensive parts of your workload. Otherwise, you'll end up constantly fighting against a laptop that can't handle what you're asking of it or worse, spending more replacing it.
For example, film students and future engineers will need a portable with plenty of power, likely with a discrete GPU to handle video editing and engineering software. However, many students will get more use out of the best 2-in-1 laptops' ability to transform into a tablet, particularly graphic design students and those with reading-intensive majors.
With so many models out there, it can be tough figuring out the one that best suits you. Luckily for you, we've tested more than our share of laptops. More importantly, we know a thing or two about what makes the best ones for students because some of us are parents while others are students themselves.
So, we gathered our picks for the best student laptops right here. For those on a tight budget, we've included some of the best laptops under $500. We've also included some of the best Chromebooks for those who just need something for their daily productivity. There are even some powerful options on here for those who need a little extra computing muscle such as a laptop for engineering students.
Regardless of what you're in the market for, you'll also find some of the best student laptop deals here thanks to our included price comparison tool. If you're still figuring out what you need in a student laptop, read on for some of the best features you should have in a laptop.
The best student laptops 2022 – chosen by our experts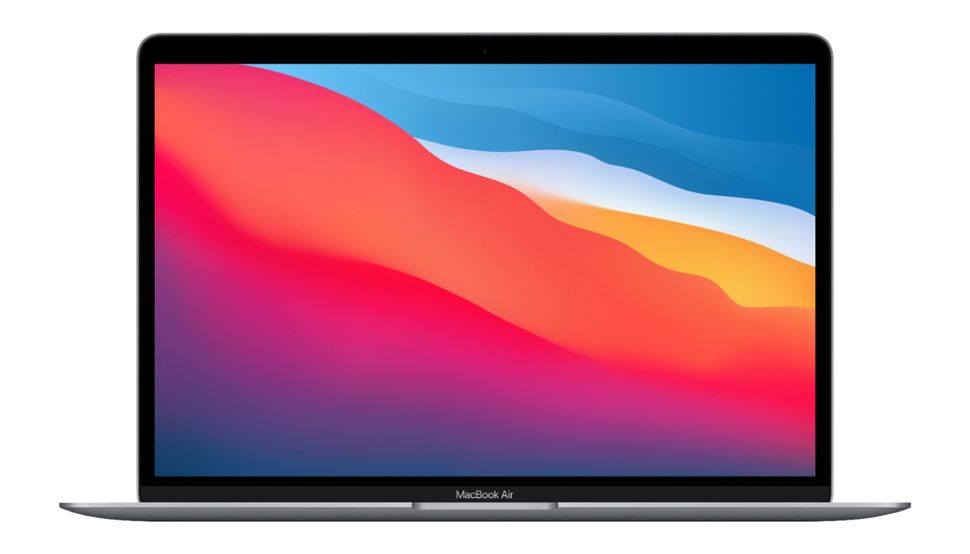 When Apple rolled out its line of M1-powered products in 2020, the company made a huge splash. And, as the first laptop to receive Apple's in-house system on a chip, the company's thinnest and lightest became one of the most exciting Apple laptops in recent years. Fueled by the M1, the MacBook Air is better than ever, touting surprisingly excellent performance. When we tested it, it was not far behind that of the M1-equipped 13-inch MacBook Pro. Though its fanless design can result in thermal throttling compared to the Pro, we were able to run intensive tasks without experiencing any major incidents of throttling.
That said, its battery life is quite stunning, beating out many of its competitors. It does all this without raising the price to keep it (fairly) affordable still. It's not going to be the cheapest option for students, but for those who have a slightly bigger budget, this is the best student laptop to get.
Read our full MacBook Air (M1, 2020) review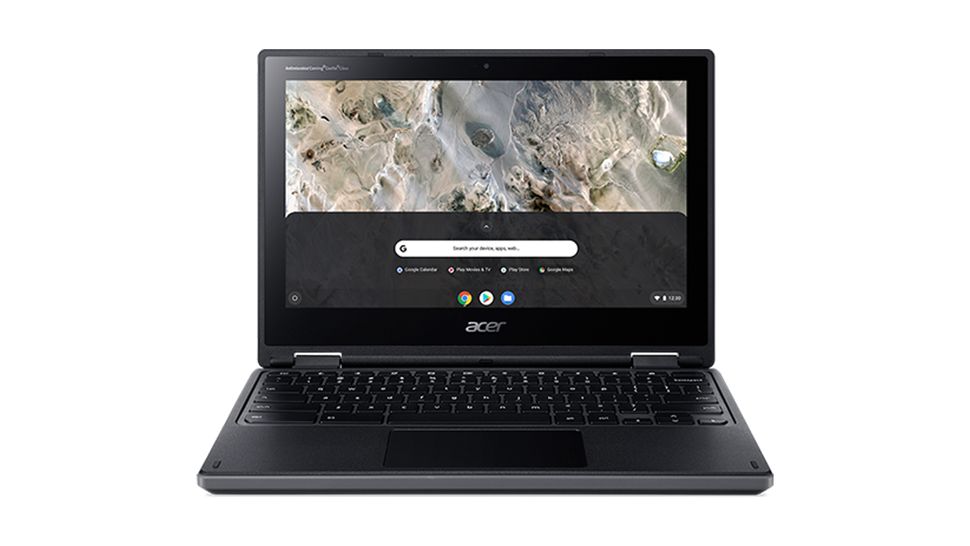 If versatility is a top priority, then look no further than the Acer Chromebook Spin 311. This all-rounder has all the makings of a great student laptop, from its good battery life to its robust build and solid usability. However, the Acer Chromebook Spin 311 takes it further with its impressive levels of versatility. It has more than enough ports, especially considering its size. Its 2-in-1 form factor is perfect for those who want a laptop and a tablet but only have the budget for one. And, we enjoyed using its touchscreen display though it is a little dim for our tastes.
As a diminutive 11-inch machine, it's also incredibly portable. Though it is on the small side, that doesn't seem to affect the keyboard or touchpad, which is responsive and satisfying to use in our experience. We do wish it had a little more power as it can stutter just a little when asked to run more intensive tasks. But, for the student that needs a versatile little laptop and for not much money, the Spin 311 is an ideal computing companion.
Read our full Acer Chromebook Spin 311 review
The Apple tax may put a good chunk of the company's portables out of reach for most students, but the newest MacBook Air, which is available now for pre-order and should start shipping out next month, is still within reach.
This updated version of Apple's most accessible laptop takes everything that made the M1 model such an improvement over the Intel models up a notch. Performance is snappy even when we used it to do some 4K video editing. And, that gorgeous screen is just a little bit bigger at 13.6 inches as well as 100 nits brighter than the traditional 13.3-inch size of previous models. Though we're not a fan of that notch that's been added at the top of the screen. Even with that slightly bigger screen size though, the new Air is lighter and physically smaller.
Apple also brought back Magsafe charging and added in a few more colors, though they're a bit muted compared to what we expected. For those willing to stretch their budget, this laptop will serve them well, possibly even beyond college.
Read our hands-on MacBook Air (M2, 2022) review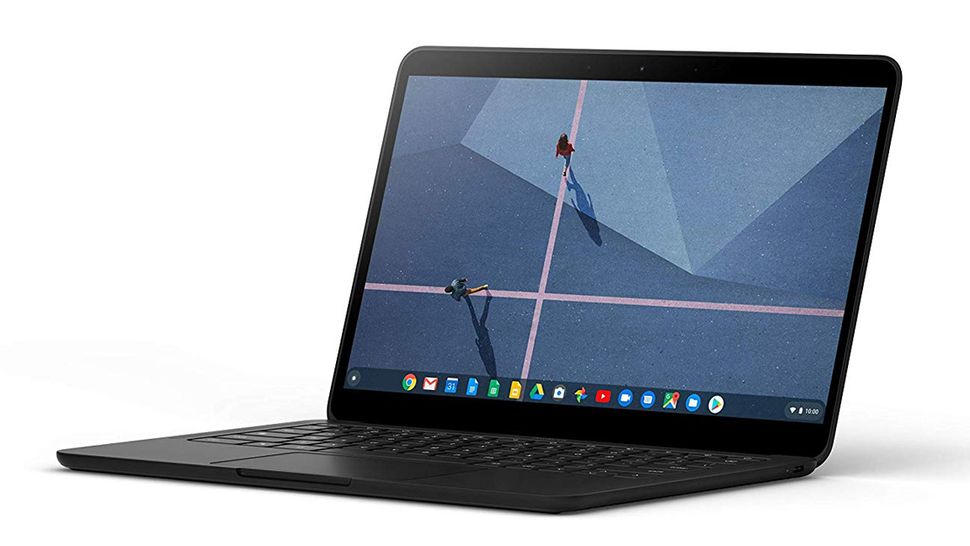 With Google releasing its Pixelbook Go, your wait is over. Finally, there's an affordable option for you if the premium price of the Google Pixelbook is out of your budget. Granted, it isn't quite the actual luxury device you've been dreaming of even if some of the upgraded configurations might be priced like one. However, rest assured, you will love this Chromebook, just as we have during our time with it.
We love it so much that it earned our coveted "Editor's Choice" award in the Chromebook category in our review. It boasts incredible battery life that gave us over 11 hours in our testing, an even more impressive keyboard – one of our favorites, and a 1080p webcam, which you don't see often in the more budget-friendly laptops in 2022. It surprisingly has a decent amount of power under the hood, perfect for those multitaskers and researchers that like to keep 20 tabs open.
Read our full Google Pixelbook Go review
A premium laptop doesn't have to come with that premium price tag and the Surface Laptop Go 2 is affordable even in its most kitted-out configuration. But, it does more than just look great and offer a low price tag. It's a well-built machine encased in a mostly aluminum shell – the bottom is plastic – that feels like it can handle its share of wear and tear. Its keyboard and trackpad are as good as it gets, even if there's no backlighting. There has to be a compromise somewhere for the price, after all.
Despite the lower resolution, the display is actually surprisingly stellar. In fact, we didn't realize it was not full HD until looking at its specs. Its 3:2 ratio gave us a little more vertical real estate to work with despite its smaller 12.4-inch screen. Performance-wise, it's not going to win any awards but we were able to do plenty of multitasking while going through our daily work. The last thing that makes this such a solid companion to matriculating students on the go is its all-day battery life. During our movie loop test, it managed an impressive 8 hours and 25 minutes.
Read our full Microsoft Surface Go 2 review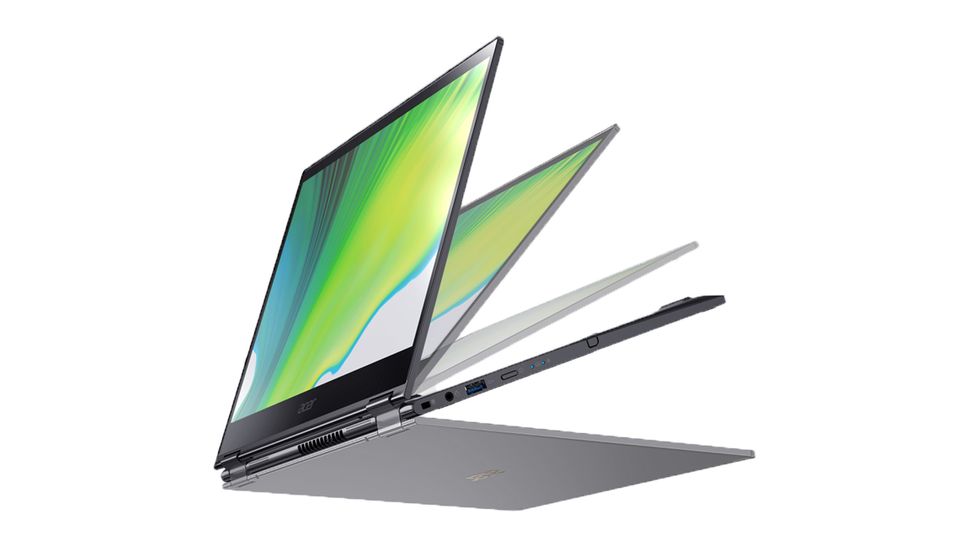 What falls under the "Acer Aspire 5" umbrella would probably constitute five or more different models for another brand. So, picking out the right one for you can be confusing. Not only can you find it with a whole range of processors from both AMD and Intel but you can find it in three different sizes.
That said, you can get some pretty powerful CPUs and enough RAM to do some light gaming. Even with a base 14-inch model, we were able to squeeze out some respectable results in our performance testing. And, it also gave us a decent six and a half hour battery life which should last you most of the day as long as you're not running intensive tasks.
It might not be as slim as some of the other entries on this list but it's not too heavy, weighing in at under four pounds for the 14-inch model. But, what makes this worthy of consideration is its price. No matter which model you're looking at, you're getting a lot of value for a fully-featured non-Chromebook laptop.
Read our full Acer Aspire 5 review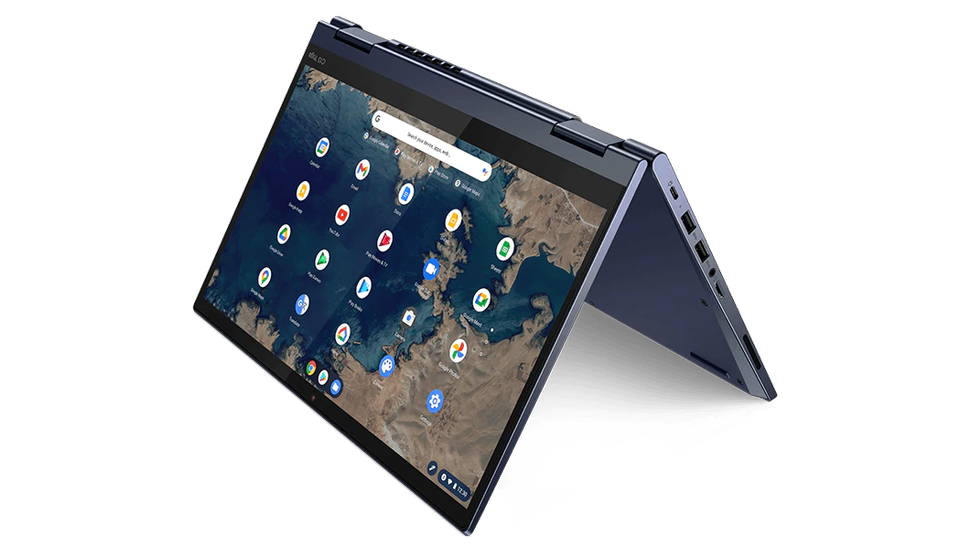 The Lenovo IdeaPad Duet 5 OLED Chromebook isn't just among the best laptops for students. It's one of the best Chromebooks on the market. Impressive in both performance and battery life, it also comes in an incredibly portable form. That brilliant combination of longevity and portability makes it ideal for lugging around campus, taking to student council meetings, and unwinding in bed post-schoolwork.
That battery life is so phenomenal, in fact, that it lasted us 16 hours and 20 minutes during our movie loop test. Of course, that fancy new OLED display is worth mentioning as well. It might sound like a premium feature for students, but considering this Chromebook's affordable price tag, we'd recommend you splurge away. Meanwhile, the detachable keyboard, although still flimsy due to its removable design, is more spacious now, we've found. It's much more comfortable to use now for typing up those school reports. Every student from high school to college will love this notebook.
Read our full Lenovo IdeaPad Duet 5 OLED Chromebook review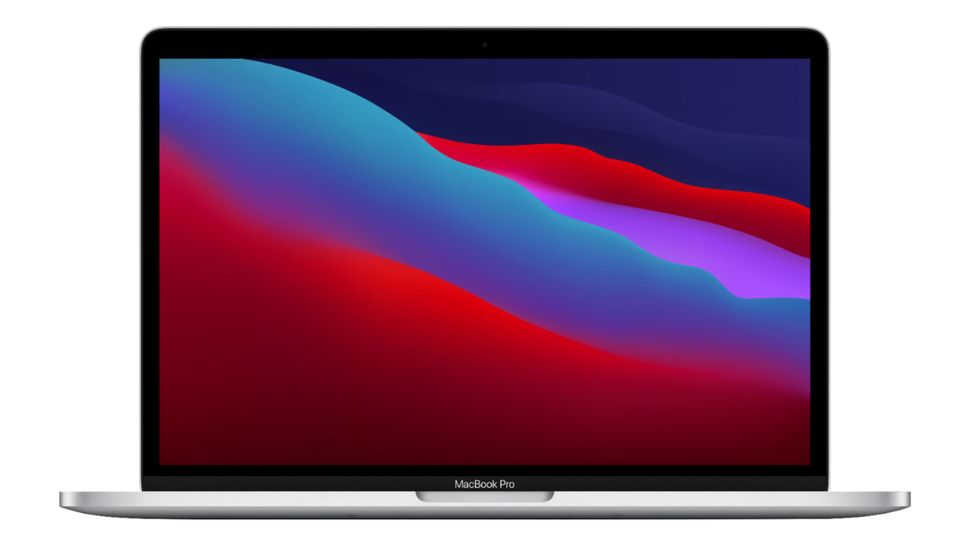 Don't knock off the MacBook Pro 13-inch (M1, 2020)'s integrated graphics card. It might not be a discrete GPU, but it sure beats budget and lower mid-range mobile GPUs in graphical prowess. Thanks to Apple's groundbreaking M1 chip, the new MacBook Pro 13-inch delivers excellent performance and exceptional battery life.
Its performance is so impressive that it can easily handle 4K - and even 8K - videos, which is great news for film students. And, it's not just a little bump in power over the model it replaced. When we tested it, it blew its Intel-based predecessor out of the water with an almost 70% increase in some of our multi-core testing. It also lasted five hours longer in our battery tests as well.
But, performance isn't everything. It's also a comfortable laptop to use. Its keyboard is great, something that needed correcting in all but the most recent MacBook Pro it replaced. Like most of the smaller MacBook Pros, it's extremely portable. So, if you're looking for a powerful laptop that keeps things small and lightweight, this is the best student laptop money can buy.
Read our full MacBook Pro 13-inch (M1, 2020) review
Now with an OLED display option, the Dell XPS 15 is more elevated than ever. It's admittedly more fitting for professionals due to its premium price tag. However, it has its place in the matriculating world as well, particularly in the engineering department where students need more robust internals to tackle their day-to-day schoolwork.
The Dell XPS 15's powerful chips and discrete graphics – not to mention, up to 64GB of memory – should more than suffice and be worth saving up for. We found this laptop to perform incredibly well with CPU-heavy tasks and some graphics-intensive workloads. Heck, even that OLED display, which we not only found to be an absolute stunner but also deliver 100% DCI-P3 color coverage… you know, in case you dabble in cinematography, is worth paying a little more. Just keep in mind that you won't get a full day's worth of battery life, so be sure to keep that charger handy.
Read our full Dell XPS 15 (2021) review
Gaming laptops are not cheap and the Asus ROG Zephyrus G14 is no exception. However, at its most basic configuration, it will set you back as much as a 13-inch MacBook Pro while giving you access to that gaming goodness, even if it's at 1080p with some compromises on settings. Even with an RTX 2060 Max-Q equipped model, we were able to get decent frame rates out of AAA titles like Metro Exodus on Ultra settings.
But, what makes the Zephyrus G14 stand out, especially considering that there are cheaper ones for that gaming fix, is its form factor and battery life. As a 14-inch portable with a weight of just under four pounds, it's more portable than any other gaming laptop out there. It easily slides into a backpack for carry-and-go gaming (and schoolwork) and won't weigh you down the way most of the competition will.
It also bucks the poor battery life trend that plagues most gaming laptops. It won't give you anywhere near what the best Chromebooks or Ultrabooks will but we were able to squeeze a solid eight hours out of it in our testing, far beyond the five hours or less we expect out of a gaming portable. Just wait until you have outlet access to boot up Cyberpunk 2077.
Read our full Asus Rog Zephyrus G14 review
How to choose the best student laptop for you
There are a few other boxes that the best student laptops should check besides being able to handle the demands of your coursework. One of the biggest considerations you should have when choosing a student laptop is battery life - you need something that will last all day during your classes and still have juice leftover for late nights studying at the library.
Student laptops should also ideally be both versatile and lightweight because you'll want something that can multitask all the programs you'll need without being a drag to carry around campus. Versatility is crucial with a student laptop, especially with majors that will have you flipping back and forth between a published paper and the essay you're trying to finish in time.
Budget is also a major consideration in choosing the best student laptop for your university experience. Not everyone can shell out a ton of money for a student laptop - we absolutely understand that - so you need to be sure to pick something that meets all your criteria without going overboard on your budget. It's easy to find a great student laptop within your price range these days, and even better when you find a sale and get a good deal on it.
How we test student laptops
We know that buying a new laptop can be a huge investment. Even more so with laptops for college students. That's why we take our jobs seriously, and test every laptop we recommend on this list extensively.
That process involves using them in our day-to-day lives to see how long their battery lasts, how robust they are – college kids have hectic lives, after all, and how cool they stay under pressure. We also look at their design, including how stylish they are, if they are thin and light enough to carry around with, and how comfortable they are to work on. Because the webcam and microphone in a laptop is also incredibly important, especially these days, we take time to test those out as well.
When it comes to performance, we use a mix of real-world tests and synthetic benchmarks to see how powerful (or not) these laptops are. This means using Windows 10 (or Chrome OS on Chromebooks and macOS on MacBooks) and running various apps and seeing how fast they load, noting down any problems.
Battery lives are also important, so we'll keep track of how long we can use the laptop without needing to charge. To get specific numbers, we also run our own battery life benchmark that plays a looped 1080p movie until the battery dies and the PC Mark 10 battery life benchmark, which replicates real-world usage, such as web browsing and document creation. These tests give us an excellent idea of how long the batteries in these laptops last.
When all is said and done, we then take everything we've learned about the laptop and compare it to its price, to see if it offers the best value to students.