The best student laptops 2023: top laptops for school
Best
Contributions from
last updated
We break down the best student laptops and Chromebooks for learners at every level
VERDICT
REASONS TO BUY
REASONS TO AVOID
Quick Menu
1. The list in brief
2. Best overall
3. Best budget Chromebook
4. Best Chromebook overall
5. Best premium Chromebook
6. Best premium Windows
7. Best creative laptop
8. Best budget 2-in-1
9. Best premium 2-in-1
10. Best gaming laptop
11. Best OLED laptop
12. How to choose
13. How we test
The best student laptop should offer four things: solid performance, durability, reliable battery life, and of course good value for money. The Back to School 2023 period is upon us, so we've gathered our favorite picks for your consideration.
Plenty of the best laptops in general will be great picks for students, but it's worth thinking about the needs of the average student as opposed to a user who isn't in education - so we use a slightly different set of criteria for determining which laptops belong in this list.
For example, the best MacBooks can be excellent tools for students in creative disciplines like animation and graphic art. Conversely, if you're going to be using your laptop at the university level for tasks like 3D rendering or scientific modeling, getting a laptop with a powerful discrete graphics card is a good call.
Whatever subject you're studying, you'll also want a laptop that can last a full school day without a charge and also stand up to the hustle and bustle of student life. Many of the best 2-in-1 laptops are lightweight and compact enough to easily take with you in a mad dash between classes.
Price is a huge factor here too - most students don't have unlimited budgets when it comes to buying a new laptop, so it's important to know you're getting plenty of bang for your buck. You can check out our list of the best cheap laptops if you're shopping on a tight budget; otherwise, here's our top choices of laptops for students of every discipline.
The quick list
If you want to get right to it and see the best student laptop in every category, check out our quick roundup of top picks below. Don't worry though, you can easily jump to a more detailed view of every pick along with a price comparison tool to help you find the best laptop deals for students no matter your budget.
Load the next 5 products...
The best student laptop overall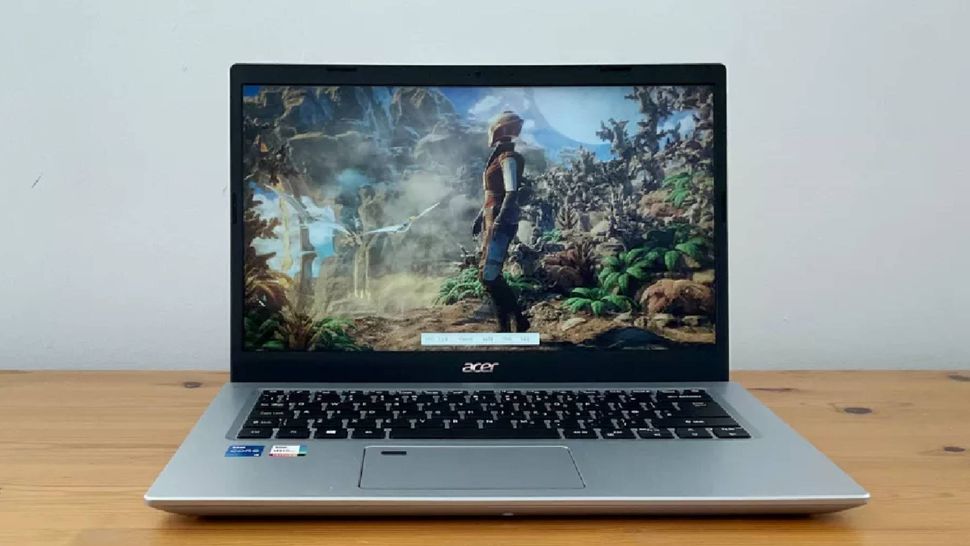 The best student laptop overall
Specifications
CPU:
Up to Intel Core i7-1165G7 or AMD Ryzen 7 5825U
Graphics:
Integrated Iris XE or Radeon graphics
Screen:
up to 17.3-inch 1080p
Reasons to buy
+
Competitive price
+
Solid build, with a 1.7kg weight
+
Decent battery life for the price
Reasons to avoid
-
Modest performance
-
720p webcam
-
Limited port selection
Buy it if:
✅ You're on a budget: This entry-level model only costs around $600/£450, which makes it a capable option for budgeting students.
✅ You travel a lot: It's not an ultrabook, but a sturdy design and weight of just 1.7kg mean that the Aspire 5 will happily live in your backpack all day long.
Don't buy it if:
❌ You're a gamer: Acer's website talks about a discrete GeForce graphics card, but most Aspire 5 models rely on more basic integrated graphics.
❌ You need all-day battery life: Six and a half hours certainly isn't bad for a laptop in this price range, but you'll need to spend a bit more if you need a long-lasting laptop.
The Acer Aspire 5 (2022) is a 14-inch Windows laptop that makes some compromises to get to its price point, but thankfully it doesn't scrimp on too much so it's performance is more than enough to get students through several years of school work, whether that's in secondary school or university-level coursework.
The model we reviewed was an entry-level unit (all the better to test its value for money) packing an 11th-gen Intel CPU. Although it hardly blew us away in our testing process, we ruled that it would make a 'respectable office laptop' given its reliable mid-range performance and decent battery life - we even ruled that a bit of casual gaming should be an option here, provided you're willing to dial back your graphical settings a bit.
If you're a student who isn't looking for the highest-end specs and you need to come in under a budget, but still need your laptop to last you through the day and perform well, the Acer Aspire 5 definitely has you covered.
Read our full Acer Aspire 5 (2022) review
The best budget Chromebook for students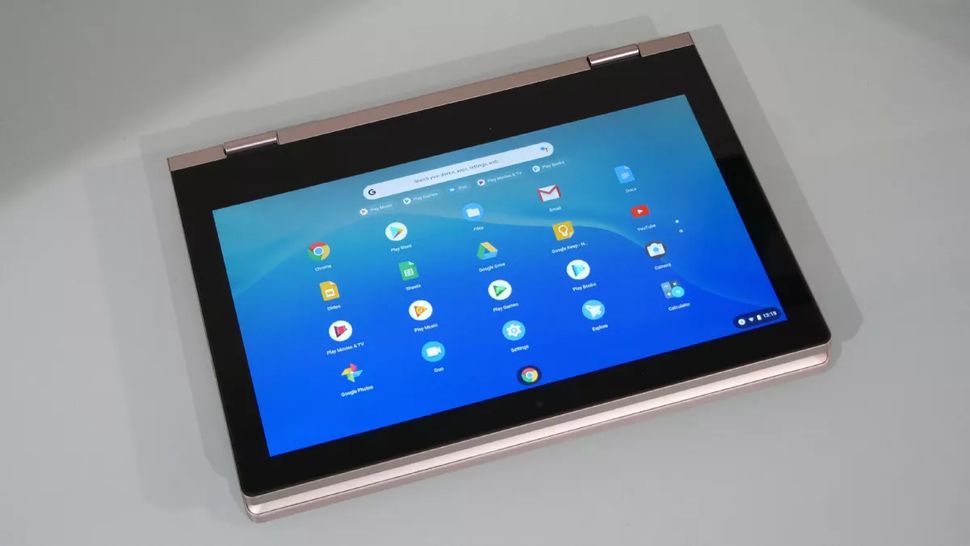 The best budget Chromebook for students
Specifications
Best for:
Budget-minded students who don't need a lot of power
CPU:
MediaTek MT8183 Processor (2.0 GHz)
Graphics:
Integrated graphics
Screen:
11.6-inch HD 1366 x 768 IPS
Storage:
64GB eMMC Flash Memory
Reasons to buy
+
Excellent value
+
Solid build quality
+
Great battery life
Reasons to avoid
-
Looks ancient
-
Not terribly compact
-
Weak performance
Buy it if:
✅ You're after a fantastic value 2-in-1 Chromebook: It's an awful lot of machine for the money and performs much better than the on-paper specifications imply.
✅ You want a flexible 2-in-1 device: With a touchscreen and tablet capability that's suitable for students or kids, the Flex 3 is truly versatile.
Don't buy it if:
❌ You need a device with decent performance: While the Lenovo IdeaPad Flex 3 copes fine with daily web browsing and media streaming, it would be a poor choice for anything more demanding.
❌ You need something with a great display: It's small, not terribly bright, and pretty low resolution.
The Lenovo IdeaPad Flex 3 Chromebook isn't flashy by any means, and its MediaTek processor and 4GB LPDDR4 RAM is just about enough to run Chrome OS, but there's no denying that this is a solidly-built Chromebook that'll get you through your school day without much trouble.
A laptop like this doesn't need to have great specs thanks to the lightweight OS. Plus, as a 2-in-1 Chromebook, you'll be able to get the most out of notetaking in the cloud and other collaborative apps like Office 365, Google's G-Suite, and more thanks to built-in WiFi 6.
When we reviewed it, we noted that despite its modest specs, ChromeOS ran smoothly and general productivity workloads were a breeze. The battery life was also nothing short of epic, lasting for a whopping 16 hours in our video playback test. Best of all, this durable Chromebook is among the cheapest laptops for students you'll find.
Read our full Lenovo IdeaPad Flex 3 Chromebook
The best overall Chromebook for students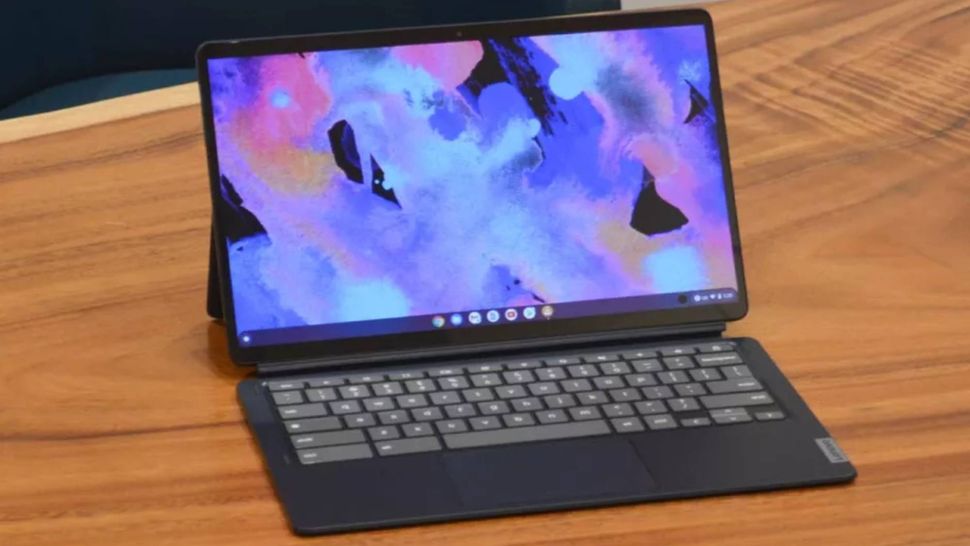 The best Chromebook for students overall
Specifications
Best for:
All students who have some room in their budget
CPU:
Qualcomm Snapdragon 7c Gen2 2.55GHz
Graphics:
Qualcomm Adreno GPU
Screen:
13.3-inch 1920 x 1080p multitouch OLED, 400 nits
Reasons to buy
+
Gorgeous display
+
Phenomenal battery life
+
Respectable performance
Reasons to avoid
-
Flimsy keyboard
-
Difficult kickstand
-
Stylus not included
Buy it if:
✅ You want the best 2-in-1 Chromebook around: The lightweight and easily convertible form factor here is about as comfortable as it gets, with a decent amount of power and phenomenal battery life.
✅ You want outstanding battery life: Very few Chromebooks get this kind of battery life, and with the right tweaks, you can easily get to the 18-19 hours of battery life.
Don't buy it if:
❌ You want a cheap Chromebook: There are some truly premium features on the Duet 5 Chromebook, and that does push the price up into the high end for a Chromebook.
❌ You want more of a tablet-first form factor: The 16:9 screen ratio and 13.3-inch display makes using it in tablet mode somewhat unwieldy.
The Duet 5 Chromebook isn't the most powerful on the market, nor is it the cheapest, but the mix of solid performance, adaptability, excellent battery life, and a very fair price makes this a Chromebook that you'll not only want to use, but one you'll want to show off.
This 2-in-1 detachable Chromebook features a full HD OLED display, giving you vibrant color and clarity that is almost impossible to find with even the best Chromebook using a standard IPS display. What's more, with 8GB RAM and a Qualcomm Snapdragon 7c Gen2 processor, you're looking at some very solid performance as well. We loved the lightweight chassis and detachable keyboard back when we reviewed it.
And because it's a Snapdragon CPU at its core, its battery life is phenomenal, lasting just over 16 hours in our tests. To be clear, this is downright unheard of for an OLED laptop, so you really can't miss with this one. It's not the best for note-taking, owing to its tighter 16:9 display ratio, but it can definitely do that and more, making it a great option for students with a bit of flex in their budgets.
Read the full Lenovo IdeaPad Duet 5 Chromebook review
The best premium Chromebook for students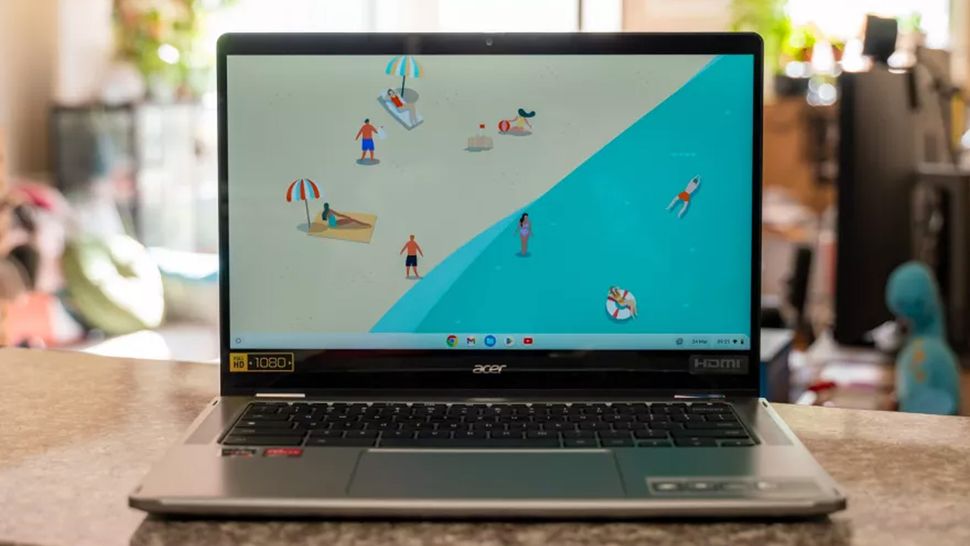 The best premium Chromebook
Specifications
Best for:
students who need a more serious Chromebook
CPU:
Up to AMD Ryzen 5 5625C
Graphics:
Integrated Radeon graphics
Screen:
14-inch FHD (1920 x 1080p) multitouch
Storage:
Up to 128GB eMMC
Reasons to buy
+
Great performance
+
All-day battery life
+
Fantastic screen
Reasons to avoid
-
No included stylus
-
Expensive for a Chromebook
-
Configurations can be hit or miss
Buy it if:
✅ You need a powerful Chromebook: This is one capable Chromebook that keeps its price in the comfortable mid-range. You might even get more from it than from a similarly-priced Windows laptop.
✅ You care more about performance than aesthetic: Not that this looks hideous, but it certainly doesn't have the fancy trimmings of something like the HP Dragonfly Pro Chromebook.
Don't buy it if:
❌ You're on a very tight budget: Though not quite as pricey as other premium Chromebooks, this might be out of reach if you're seeking something sub-$500/£500.
❌ You need a Windows or a Mac laptop: If most of your workload and casual computer needs needs to be be done on a full operating system, this one's not for you.
The Acer Chromebook Spin 514 is an easy Chromebook to love, thanks to its generally powerful hardware, ease of use, and great functionality owing to it being an Acer Spin 2-in-1 device, but like the best 2-in-1 laptops, the Chromebook Spin 514 can be fairly expensive, at least for a Chromebook anyway.
Still, for a student budget, where 'expensive' can still be a couple hundred bucks/quid south of a grand, the Chromebook Spin 514 sits right at the top end of that budget while not being the most expensive Chromebook around (that would be the HP Elite Dragonfly Chromebook). But the Spin 514 earns its price tag with solid all-rounder performance and battery life that breaks that crucial 8-hour mark.
Despite the slightly higher entry price, you get a fairly rugged 2-in-1 with excellent specs that mean it can last you through most, if not all, of a four-year course of study at university - making the decent investment in this device at the start of a program money well spent.
Read the full Acer Chromebook Spin 514 (2022) review
The best premium Windows student laptop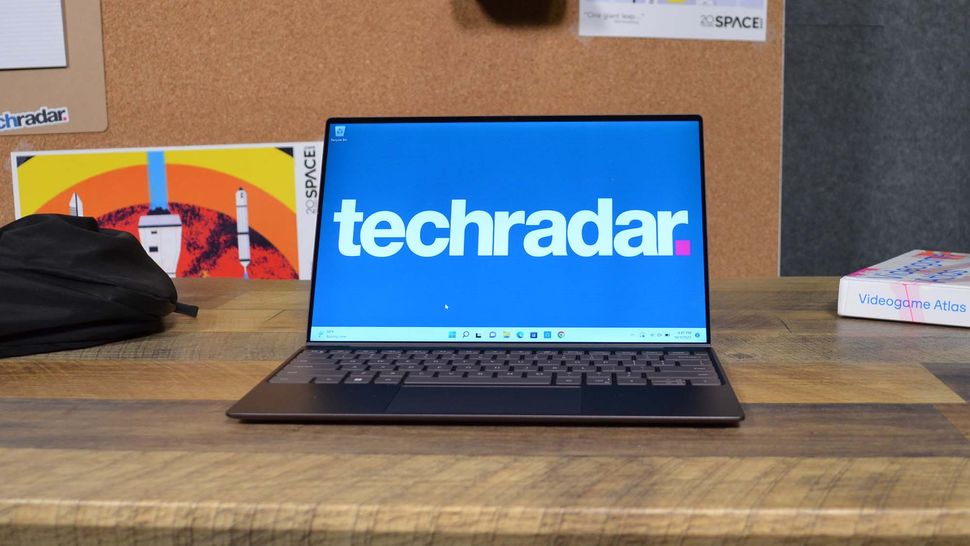 An excellent choice of compact laptop for students
Specifications
Best for:
High school through college students who need more performance
CPU:
Up to 12th Generation Intel Core i7
Graphics:
Up to Intel Iris Xe Graphics
Screen:
13.4" FHD+ (1920 x 1200) InfinityEdge Non-Touch – 13.4" UHD+ (3840 x 2400) InfinityEdge Touch
Storage:
Up to 1TB M.2 PCIe SSD
Reasons to buy
+
Clean, refined design
+
Sensible pricing
+
Super lightweight and portable
Reasons to avoid
-
Controversial redesign
-
Not many physical ports
Buy it if:
✅ You want ultraportability: There are very few laptops out there that are this easy to carry around. It also looks fantastic so you shouldn't have any qualms about showing this one off.
✅ You want a great value: The Dell XPS 13 (2022) feels like a very premium item that was mistakenly given a budget friendly price.
Don't buy it if:
❌ You want great performance: It's a great everyday performer that will handle general workloads, but beyond that, this laptop is going to struggle.
❌ You loved the older XPS 13 design: If you're a fan of the old XPS 13s, it is very likely that you are going to dislike this laptop.
Further down this list you'll find the Dell XPS 15, which packs a larger display and a discrete GPU- an ideal choice for students who need a bit more processing oomph to power through video-editing or number-crunching workloads. This model uses integrated graphics, which means that it's better suited to more everyday tasks like answering emails and writing up essays.
But oh, what a great little device it is for doing those lower-intensity tasks. Dell's XPS laptop line has long been one of our favorites, and this new-for-2022 model is no exception, with a superfast 12th-gen Intel processor and some extremely competitive pricing on the lower-spec models. In our review, we found that it offered good bang for your buck in terms of overall performance - though you might want to consider something with a dedicated graphics card if you're planning to run resource-intensive software like Adobe Premiere Pro.
The Dell XPS 13 is also incredibly thin and light, making it perfect for fast-moving students. If you've ever had to run across campus to make it between two classes (this writer certainly has), you'll understand the value of a lightweight but sturdy laptop that can be quickly tossed into a bag for your next campus sprint.
Read our full Dell XPS 13 (2022) review
The best creative laptop for students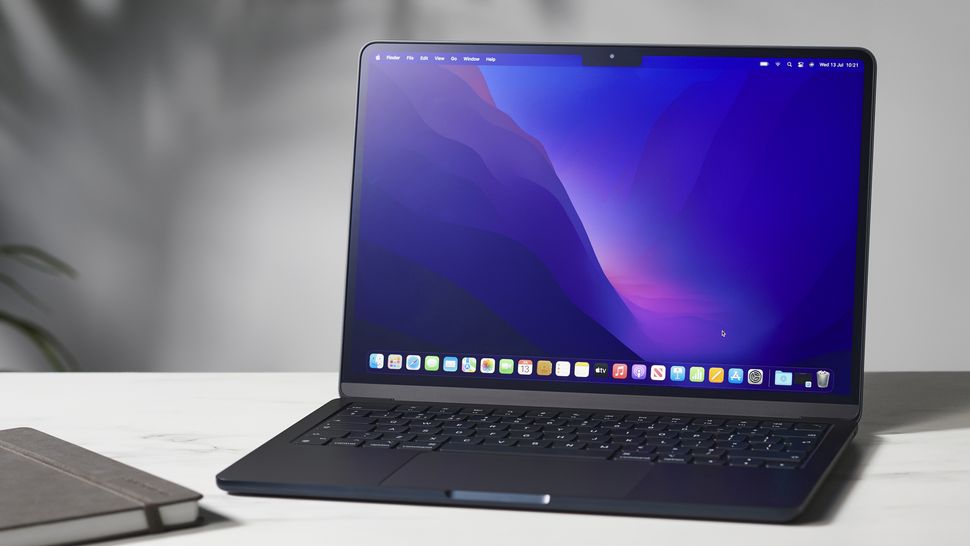 The best laptop for creative students
Specifications
Best for:
Students wanting to go into creative fields
CPU:
Apple M2 chip with 8‑core CPU
Graphics:
Integrated 8/10-core GPU
RAM:
Up to 24GB unified LPDDR5
Screen:
13.6-inch 2560 x 1664 Liquid Retina display
Reasons to buy
+
Slick redesign with a bigger display
+
Top-notch performance
+
Battery life is great
+
Silent in use
Reasons to avoid
-
Previous model is better value
Buy it if:
✅ You need a powerful laptop for content creation: While the MacBook Pro 13-inch beat the new MacBook Air to the punch by being the first M2 MacBook, the MacBook Air (M2, 2022) is a much better buy for most people.
✅ You want a thin and light laptop: The MacBook Air (M2, 2022) remains one of the best thin and light laptops you can buy, and with the new design, it's more svelte and impressively modern.
Don't buy it if:
❌ You're after the cheapest MacBook: The new MacBook Air didn't just get new hardware and a new design – but also a new, higher, price tag as well.
❌ You need ports: The thin and light design comes at a cost of ports, and the new MacBook Air comes with just two Thunderbolt ports.
If you're looking for the best student laptop for those with a serious creative ambition, look no further. When Apple rolled out its line of M1-powered products in 2020, the company made a huge splash. As the first laptop to receive Apple's in-house system on a chip (SoC), the company's thinnest and lightest MacBook Air ever became one of the most exciting Apple laptops in recent years.
This next-generation MacBook Air is powered by the new M2 SoC, making it better than ever, and delivering outstanding performance. The only real criticism we had to level at it was the price, which is a bit steep – if you want a MacBook but you're on a tighter budget, you may want to consider the 2020 M1 model.
Though its fanless design can result in thermal throttling compared to the Pro, we were able to run demanding software in our testing process without experiencing any major incidents of throttling. Another upside for intensive users is the battery life, which is quite stunning, and beats out many of its competitors. It's not going to be the cheapest option for students, but for those wanting to go into creative industries one day, the MacOS platform is pretty much industry-standard, so this is a great entry point.
Read our full MacBook Air (M2, 2022) review
The best affordable 2-in-1 laptop for students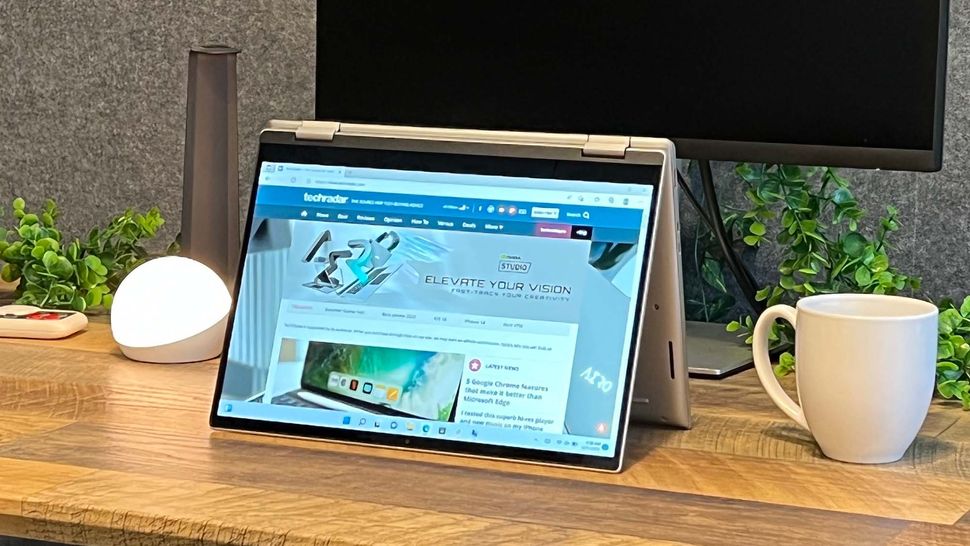 An excellent compact 2-in-1 from Dell
Specifications
CPU:
Up to Intel Core i7-1255U
Graphics:
Intel Iris Xe Graphics
Screen:
14-inch FHD+ (1920 x 1200) Touch, 60Hz
Storage:
Up to 512GB PCIe NVMe SSD
Reasons to buy
+
Great value for money
+
Good battery life
+
Solid performance
Reasons to avoid
-
Somewhat heavy for a compact laptop
-
No included stylus
Buy it if:
✅ You want a well-rounded 2-in-1 laptop: It performs incredibly well in the areas it needs to like speed and an HD display, and even in areas it doesn't like gaming or battery life.
✅ You need longer battery life: Its battery lasts quite long for a 2-in-1, lasting nearly eight hours or a full work day and boasting a fast charge time.
Don't buy it if:
❌ You want something thinner and lighter: Though it's a great laptop, it's a bit on the heavier and thicker side at a little over three pounds and under an inch.
❌ You need a 2-in-1 with a tablet pen: This is a laptop made for work, which would have been perfect for an included tablet pen to go with it.
If you like the look of the Inspiron 16 2-in-1 but think it's just a little bit too big (or a little bit too expensive), then perhaps its little sibling might be the right laptop for you.
A very similar hybrid touchscreen laptop, the Inspiron 14 excels in the same areas - good performance, versatility, good value - and falls down in largely the same areas too: once again, the lack of an included stylus is a real shame, since it could've added a lot to the package. Still, we found in our testing process that the performance remained strong, even managing some light gaming. We also praised the 1080p webcam and excellent battery life - with speedy charge times too.
The overall specs of the Inspiron 14 are ever-so-slightly less impressive than its big brother the Inspiron 16; the drive capacity caps out at 512GB, and the i7 processor is a marginally less powerful i7-1255U as opposed to the i7-1260P found in the 16-inch model. Given the lower starting price of $849.99 (£699 / AU$1,278), though, it's still an easy recommendation from us.
Read the full Dell Inspiron 14 2-in-1 review
The best premium 2-in-1 laptop for students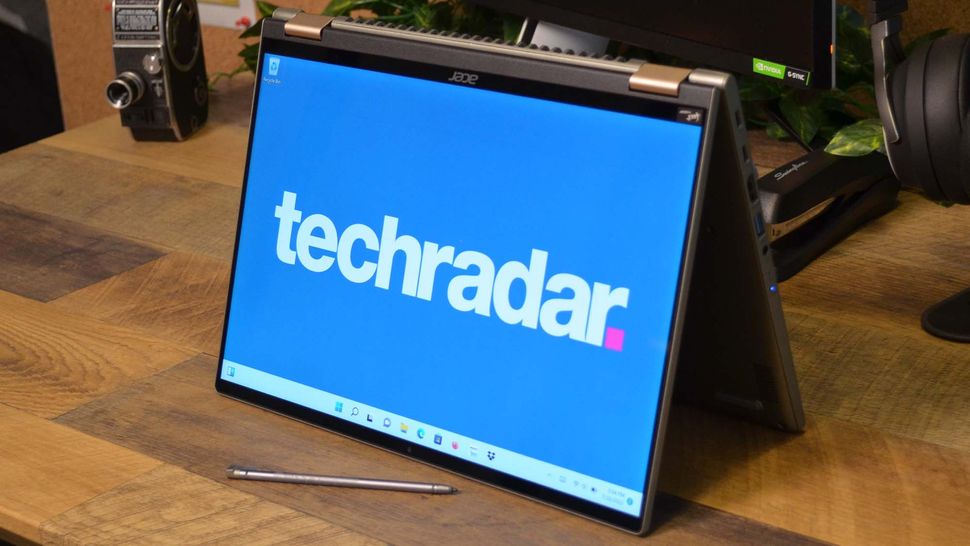 The best premium student 2-in-1
Specifications
Best for:
Students with a larger budget who love taking notes on 2-in-1s
CPU:
Up to 12th-gen Intel Core i7
Graphics:
Integrated Intel Iris Xe
Screen:
Up to 14-inch 2560 x 1600 touchscreen
Reasons to buy
+
Outstanding audio/visual package
+
Clever touch stylus pen usage and storage
+
Good performance
Reasons to avoid
-
Fairly basic design
-
Noisy fan
-
Buy it if:
✅ You need a powerful 2-in-1: Not only does the Acer Spin 5(2022) handle general computing tasks easily, there's also enough performance power to handle creative tasks.
✅ You require a great screen and speaker combo: Between the lovely 14inch 2.5K screen and excellent DTS compatible speakers, there's much to appreciate on the audio/visual side of things.
Don't buy it if:
❌ You don't like loud cooling fans: When running general apps like web browsers and video conferencing software, the fans on the Acer Spin 5 (2022) get loud.
❌ You want a 2-in-1 with a bit of design pizzaz: Looking a lot like its older sibling, the angular form factor with the steel gray and rose gold accents lacks excitement.
The Acer Spin series has long been one of the top student laptops for its incredible functionality, great performance, and innovative design, and that's never been more true than with the Acer Spin 5 (2022).
The cost of entry here is rather high, making this a premium device for those students who are willing to invest more upfront to have a 2-in-1 device to carry them through several years of school work, but if that's where you're at, then this device is all you'll need.
From the built-in stylus with an on-device charging garage, to the stellar webcam and mic array, to its incredibly solid battery life, this 2-in-1 will last you an entire school day and have some juice left over for watching movies or web browsing. Add in the phenomenal productivity performance we saw in our tests, and you've got one of the most capable student laptops you're ever going to find.
Read our full Acer Spin 5 (2022) review
The best gaming laptop for students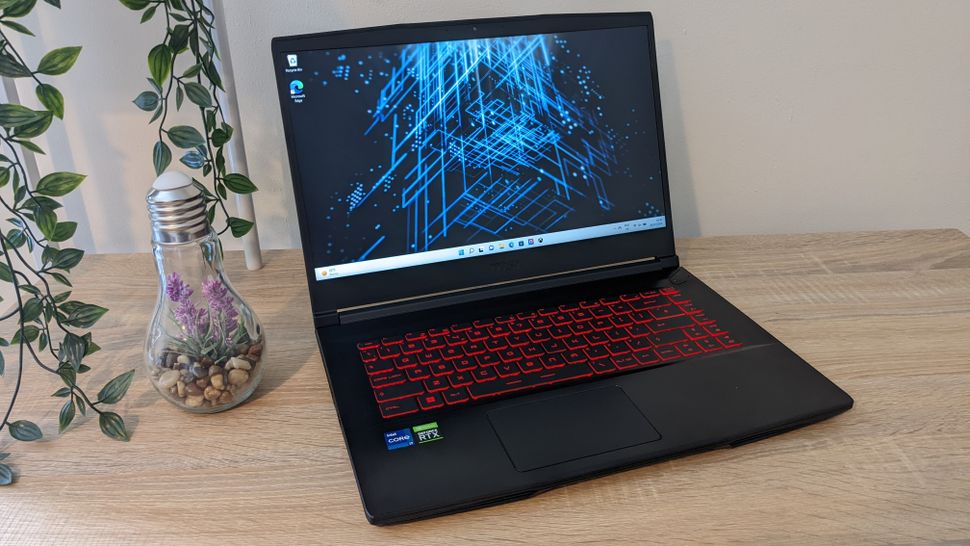 The best gaming laptop for students
Specifications
Best for:
Students who like to game, as well as engineering students
CPU:
Intel Core i5-10500H - i7-11800H
Graphics:
Nvidia GeForce GTX 1650 - RTX 3050 Ti
Screen:
15.6-inch 1920x1080 IPS-level, 144Hz
Storage:
Up to 1TB PCIe SSD
Reasons to buy
+
Excellent performance given the price
+
Solid build quality
+
Good range of ports
Reasons to avoid
-
Average battery life
-
Some annoying bloatware
-
Charge cable can block a USB port
Buy it if:
✅ You want to game on a budget: Gaming laptops can be bloody expensive, but the MSI GF63 Thin walks the line between value and performance expertly.
✅ You need a multi-purpose laptop: Decent performance in just about every area and a reserved design means that the GF63 Thin can happily double as a laptop for study.
Don't buy it if:
❌ You need good battery life: The battery life on offer here is far from dismal, but it's not what we'd call impressive.
❌ You want high-resolution gaming: While some gaming laptops offer models with different screen resolutions, the GF63 Thin is only available at 1080p
Even the most studious of students need some downtime, but even the best cheap gaming laptops can cost way more than a student's budget can afford. Fortunately, for them, the MSI GF63 Thin is almost tailor-made for their academic and non-academic needs.
While it might not have the portability of a MacBook Air or Dell Inspiron 14 2-in-1, the GF63 Thin is still fairly manageable for a gaming laptop. What's more, its specs include up to an Intel Core i7-11800H CPU, up to an Nvidia GeForce RTX 3050 Ti GPU, and plenty of RAM, so performance isn't going to be too much of an issue. When we reviewed it, we ruled that it offered fantastic value for money in terms of performance, and the dedicated GPU means that it should handle graphically-intensive tasks better than many of the other laptops on this list.
Those beefy specs are also going to be great for productivity work, especially if you're going into technical fields like engineering which often require special computer hardware for coursework. The MSI GF63 Thin is a fair compromise, then, between getting your school work done and having something to mess around with once you're done — all without absolutely blowing a hole in your budget.
Read the full MSI GF63 Thin (2022) review
The best oled laptop for students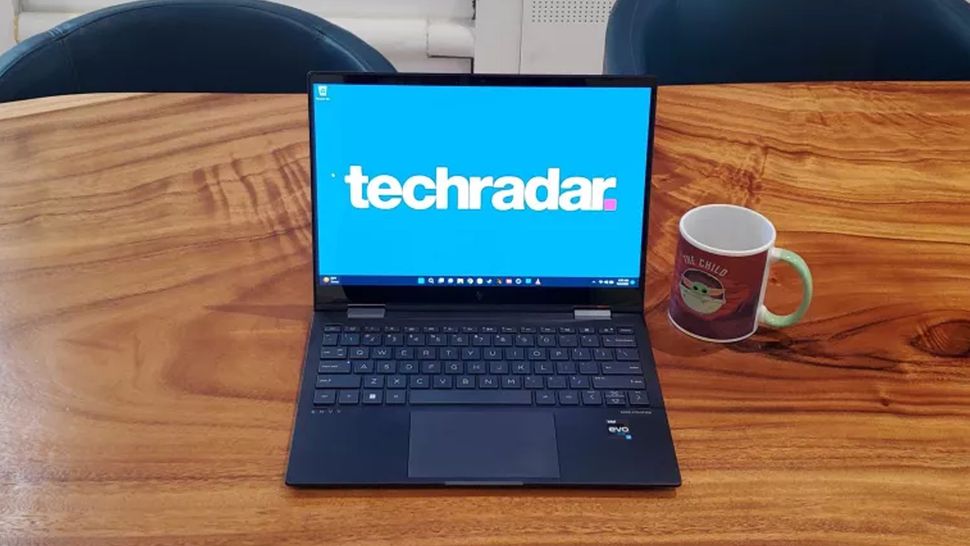 The best student laptop for working outside
Specifications
Best for:
Students who like to work outside and need performance
CPU:
12th Gen Intel Core i5 - i7
Graphics:
Intel Iris Xe Graphics
Screen:
15.6-inch 1920 x 1080 400-nit multitouch-enabled IPS
Reasons to buy
+
Great battery life
+
All-around solid performance
+
Extremely portable
Reasons to avoid
-
Wonky touchpad
-
No HDMI port
Buy it if:
✅ You want an extremely portable 2-in-1: This laptop is lightweight, slim, and keeps the screen size reasonable, which makes for a highly portable machine.
✅ You want an OLED laptop with a great battery life: This 2-in-1 laptop has an excellent battery life, which is especially impressive due to the OLED screen that accompanies it.
Don't buy it if:
❌ You prefer a high-quality touchpad: The touchpad on this machine isn't bad, but it's sloppy at times, even with the sensitivity cranked up.
❌ You want a flashier laptop: This laptop is highly practical with very few visual frills, so those who prefer a more aesthetically pleasing machine should feast their eyes on something else.
If you're seeking a thin and easy-to-carry laptop for schoolwork with a brilliant OLED screen and great battery life, the HP Envy 13 x360 may be the most ideal — and affordable — option for you. Much more accessible than the Spectre line, price-wise, the Envy 13 x360 is a fantastic 2-in-1 laptop, especially for budget-minded students.
The fact that it can compete with 16-inch 2-in-1 laptops in terms of performance is even more impressive. We've been able to run spreadsheets, word processors, conference calls, and multiple browser tabs playing videos at the same time without issue. And our battery life experience with the Envy 13 x360 has been quite excellent as well, giving up a little over nine hours in our movie battery test.
It's not exactly a budget buy, but considering the OLED technology you're getting that delivers vivid colors, it's pretty reasonably-priced. On top of that, the keyboard is solid and its port selection is varied, perfect for students with a lot of flash drives and for connecting to an external monitor.
Read our full HP Envy 13 x360 (2022) review
How to choose the best student laptop for you
The best student laptop is going to give you the right balance between sufficient performance for productivity tasks, affordability for a student's budget, and durability to handle the kind of wear-and-tear that a student can put their laptops through – and having it look good never hurts.
But that can be a hard thing for students and families to balance, especially if they aren't as familiar with computer hardware as they'd like to be. Fortunately, there are some general guidelines that you can follow to get the right student laptop for your needs and budget.
How to choose the right laptop for students
There are a few other boxes that the best student laptops should check besides being able to handle the demands of your coursework. One of the biggest considerations you should have when choosing a student laptop is battery life - you need something that will last all day during your classes and still have juice leftover for late nights studying at the library.
Student laptops should also ideally be both versatile and lightweight because you'll want something that can multitask all the programs you'll need without being a drag to carry around campus. Versatility is crucial with a student laptop, especially with majors that will have you flipping back and forth between a published paper and the essay you're trying to finish in time.
Budget is also a major consideration in choosing the best student laptop for your university experience. Not everyone can shell out a ton of money for a student laptop - we absolutely understand that - so you need to be sure to pick something that meets all your criteria without going overboard on your budget. It's easy to find a great student laptop within your price range these days, and even better when you find a sale and get a good deal on it.
Is a MacBook a good laptop for students?
This is a slightly loaded question, because ultimately the best operating system for students (whether that's Windows 10 or 11, macOS, or ChromeOS) will always come down to which OS the student in question prefers to use. Some of us are married to the effective functionality of Windows; others might prefer the aesthetically pleasing UI of Apple devices, or the Android-esque, streamlined user experience Chromebook provide.
If you're already comfortable using a specific operating system, making the leap can be tricky. ChromeOS is arguably the easiest to pick up and use, but changing to MacOS after a decade spend familiarizing yourself with Windows might lead to confusion. Take this into consideration when choosing a new laptop for school or college.
On the hardware side, we're pleased to say that MacBooks are more competitive than ever. Apple's fantastic M1 and M2 chips are much more capable of running demanding tasks than processors with integrated graphics, making Apple laptops excellent all-rounders for the busy student. However, if you need to run highly intensive software, it's worth considering a Windows laptop with a dedicated GPU - ideally an Nvidia RTX one - since this will give you a lot more grunt in GPU-accelerated programs.
Which is better for students: a laptop or a desktop?
Simply put, most college-level students will need a laptop for their studies at this stage. While having a computer of some kind is practically a necessity at this point - with the rise of remote learning and content creation among university students - a laptop can be thrown into a rucksack and taken along to lectures and workshops, unlike a desktop PC.
Yes, a desktop will typically offer more processing power and the advantage of a bigger screen, but you might end up spending more (especially once you factor in the need for peripherals) and then still find yourself needing a portable device for note-taking and working on the go. If you've already got a small tablet or laptop that you can take out and about, you might want to consider buying one of the best desktop computers, but otherwise, we recommend you get a more capable laptop and use that in lieu of a desktop.
How we tested these student laptops
We know that buying a new laptop can be a huge investment. Even more so with laptops for college students. That's why we take our jobs seriously, and test every laptop we recommend on this list extensively.
That process involves using them in our day-to-day lives to see how long their battery lasts, how robust they are – college kids have hectic lives, after all, and how cool they stay under pressure. We also look at their design, including how stylish they are, if they are thin and light enough to carry around with, and how comfortable they are to work on. Because the webcam and microphone in a laptop are also incredibly important, especially these days, we take time to test those out as well.
When it comes to performance, we use a mix of real-world tests and synthetic benchmarks to see how powerful (or not) these laptops are. This means using Windows 10 (or Chrome OS on Chromebooks and macOS on MacBooks) and running various apps and seeing how fast they load, noting down any problems.
Battery lives are also important, so we'll keep track of how long we can use the laptop without needing to charge it. To get specific numbers, we also run our own battery life benchmark that plays a looped 1080p movie until the battery dies and the PC Mark 10 battery life benchmark, which replicates real-world usage, such as web browsing and document creation. These tests give us an excellent idea of how long the batteries in these laptops last.
When all is said and done, we then take everything we've learned about the laptop and compare it to its price, to see if it offers the best value to students.
Today's best student laptop deals
Sign up to receive daily breaking news, reviews, opinion, analysis, deals and more from the world of tech.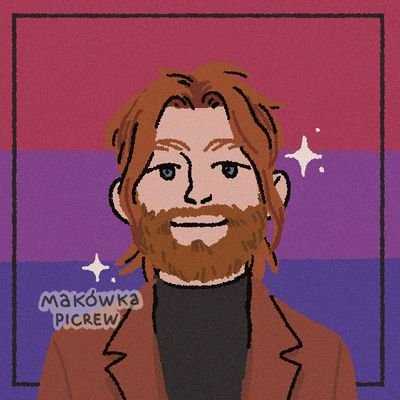 Christian is TechRadar's UK-based Computing Editor. He came to us from Maximum PC magazine, where he fell in love with computer hardware and building PCs. He was a regular fixture amongst our freelance review team before making the jump to TechRadar, and can usually be found drooling over the latest high-end graphics card or gaming laptop before looking at his bank account balance and crying.
Christian is a keen campaigner for LGBTQ+ rights and the owner of a charming rescue dog named Lucy, having adopted her after he beat cancer in 2021. She keeps him fit and healthy through a combination of face-licking and long walks, and only occasionally barks at him to demand treats when he's trying to work from home.