Best external hard drives of 2023
Best
Contributions from
last updated
Top portable hard disks for your desktop or laptop
VERDICT
REASONS TO BUY
REASONS TO AVOID
Let's face it; the best external HDDs are here to stay. Yes, external SSDs might be faster, more efficient and less prone to failure. But nothing beats external hard disk drives when it comes to sheer value for money (or price per TB). That is particularly true if you need a lot of storage space on the go or you need to buy several of them for your business.
Here's the thing: SSDs are more robust due to the absence of moving parts. However, they also tend to be costlier especially for larger capacities especially if you want to carry more than 4TB around. And, that's just the ticket if you want the most cost-effective solution.
Of course, if extra security or exceptionally fast read and write speeds are much more important, then you might be better off spending more on a secure drive or the best portable SSD.
Otherwise, you (and your bank account) will benefit more from getting one of the best external hard drives. Take a look at our picks below, including ones that are ideal for Mac, Chromebooks, gaming, and even photographers and video editors looking to save money.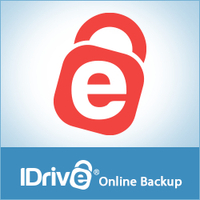 Backup your hard drive with cloud storage
IDrive, the cloud backup veteran, delivers tons of storage online for an incredibly small outlay. 10TB for $3.98 for the first year is unmatched till now and so is the support for unlimited devices and the extensive file versioning system available.
Best external hard drive of 2023
Best overall external hard drive
Specifications
Capacity:
1TB, 2TB, 4TB, 5TB
Dimensions:
7.62 x 11.43 x 1.9cm
Reasons to buy
+
Excellent value for money
+
Adobe Creative Cloud offer
+
Mylio Create offer
+
Data recovery warranty
Reasons to avoid
-
No built-in encryption/security features
-
Seagate has six different external hard drives families, and the Backup Plus is certainly the one that grabbed my attention the most. It combines the strengths of Seagate's Basic range (affordability, no-frill approach) with some unique features of its own like a plethora of colors - seven in all - and a 1-year data recovery warranty.
Remember that this is a portable hard drive, which means that you can easily carry it around. It is not bulky as a desktop hard drive and doesn't need an external power supply. The drive we reviewed is the largest of the range and features Seagate's Dashboard software, compatible with Windows and Mac OS.
Compared to rivals, this drive has three unique selling points, a free data recovery warranty (up to two years, terms and conditions apply), a 1-year subscription to photo cloud storage service, Myliocreate (worth $99.99) and a 4-month subscription to Adobe Creative Cloud photography (worth a tidy $39.96).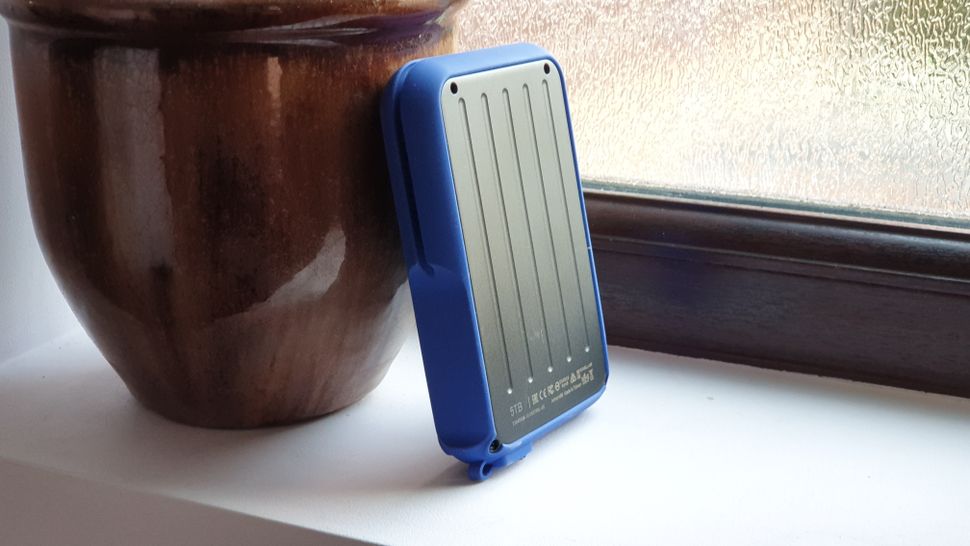 Best for those looking for a long warranty and more
Reasons to buy
+
Three-year warranty
+
Cheapest high-capacity rugged hard drive
+
Good performance
Reasons to avoid
-
Male-to-male Type-A USB cable
-
No IP68 rating
The Silicon Power A66 is the equivalent of an Olympic Heptathlon specialist. It is a portable hard drive that combines three important attributes in anyone's quest for external storage nirvana: It is big - in terms of absolute capacity, it is cheap compared to other rivals (like the Sandisk Professional G-Drive ArmorATD) and your data will be better protected as long as you don't intend to immerse it in water (it is only IPX4 rated).
The A66 doesn't come with any bundled software and the cable it comes with is a special one (Type-A both ways which makes replacing it problematic). In real world tests, it performs in line with the rest of the HDD-based competition; expect to spend far more on a rugged SSD if you want something speedier, more resilient, smaller and which can be used with a mobile device.
Best for outdoors
Specifications
Capacity:
1TB, 2TB, 4TB, 5TB
Dimensions:
9.6 x 13.21 x 2.56cm
Reasons to buy
+
Speedy
+
Very rugged silicone case
+
Good cable management
Reasons to avoid
-
Design may not appeal to all users
With tiny moving parts, Hard disk drives (HDDs) are fragile. All your data can be inaccessible in a second just by a mishap. Most of the failures can be attributed to damaged disk surfaces caused by physical shocks; being hit, falling over, or being dropped. Sudden shocks, especially while in use, can cause the head to crash or damage the platter. Just exposing it to the elements can ruin your data and your day. That's why if you use external drives while outdoors a regular external hard drive becomes a risky proposition.
An IP68-rated device can withstand dust, dirt, and sand, and can be submerged up to 1.5m underwater for 30 minutes. Sounds good? Well, that's the kind of certification rating the ADATA HD 710 Pro packs up its sleeve. The firm went above and beyond to protect HDD internals with a silicone casing, triple-layered construction, and vibration sensing technology so it can withstand falls from 1.5m.
It's fast with a 5Gbps USB 3.1 interface and with its 4TB capacity it'll suit the needs (and then some) of the average mobile worker on the go. The firm provides this model in four colors which makes separating projects by color-coded drives a breeze, believe me, you don't want labels in an outdoor environment. Its "wrap-around" system means the cable is always with the drive so it doesn't tangle or get in the way. Super useful when taking the drive with you in a backpack.
The icing on the cake comes in the form of ADATA's three-year warranty.
Best for wireless security: a tap from your smartphone is all that's needed to lock and unlock the drive
Specifications
Dimensions:
8.99 x 14.10 x 2.1cm
Reasons to buy
+
Portable
+
Lock/unlock via NFC
+
Hardware encryption
+
No power adapter to carry around
+
Three year warranty
Reasons to avoid
-
Larger than most 2.5inch portable drives
Water-resistant and shock-proof, the MiniStation Extreme NFC from Buffalo isn't indestructible, but it's a nice change from some of the dangerously flimsy external hard drives available.
The rugged chassis stores a 2.5-inch laptop hard drive enclosed in shock-absorbent bumpers designed so the HD can survive drops from up to 1.2 meters (4 feet). It won't survive being dropped out of a window, but it'll be fine being knocked off a table. The IP5X certification means it is almost dust-proof, and the IPX3 certification means it can handle a water spray at up to a 60-degree angle.
A key feature is its 256-bit AES encryption with near-field communication (NFC) capability, allowing it to be unlocked with a simple touch of a smartphone. With NTFS pre-formatted, it can be used immediately with a Windows computer. Mac users can format it into HFS+ if they wish so, of course. Better yet, if you format it as exFAT, it will support Mac, PC, and the Playstation 4 and 5 game consoles all at once.
The drive comes preloaded with Buffalo's "ModeChanger" utility for Windows and Mac that switches it from Open to Secure and vice-versa. Mode switching takes less than a minute and the drive must be reformatted after that.
The LED lights at the front of the drive light up green for USB 2.0 and blue for USB 3.0 connection. Its wraparound USB cable -permanently attached at one end saves you from losing the cable but if you need a longer cable you'll have to use a male/female cable in between.
5. Aegis Desktop
Best for security: unrivaled encryption and anti-hacking counter-measures
Specifications
Capacity:
2TB, 4TB, 6TB, 8TB, 10TB, 12TB, 16TB, 18TB
Dimensions:
11.43 x 18.28 x 3.81cm
Reasons to buy
+
FIPS 140-2 certification
+
Brute-force defense and self destruct
+
Locks if unplugged from USB
+
Compatible with an OS
+
Software-free setup
+
Solid Aluminum enclosure
Reasons to avoid
-
Not USB powered
-
Only one year manufacturer's warranty
If you deal with any sensible information leaving it in an unencrypted drive is risky. While encryption can be done in software with a high degree of fine-tuning, nothing beats a purely hardware-based solution that frees you from the software-configuration complexities.
The Aegis Desktop 4 TB drive from Apricorn is an encrypted external hard drive available in capacities from 2TB up to 18TB that comes in a sturdy aluminum casing 4.5"x7.2" and 1.5" thick. Its Padlock button panel at the top resembles the familiar cashpoint or ATM layout with 0-9 digits plus Cancel and a Lock/Unlock key. Three clear indicator lights show the status: locked (red), unlocked (green), or Admin Mode (blue). All the configuration is software-free.
There is a perforated ventilation panel on the front of the drive, on the back, there's its USB 3.0 port, power connector, an On/Off switch, and a lock slot for anchoring the drive to a desk. It comes formatted with an NTFS file system but you can use any file system. Internally it uses a 3.5-inch encrypted hard drive, and the circuitry doing the encryption is covered by a layer of epoxy coating protecting it from physical attacks.
After the initial setup with a 7-digit to 16-digit code, the operation of this device is worry-free and configuration-free. If you lose your password there is no way to access the drive, and if the internal drive is removed and inserted into another PC its contents are unreadable as the data is encrypted before being sent to the drive for storage.
It has handy features like an unattended auto lock, and the drive can auto-lock as soon as the USB connection is lost - e.g. if the USB cable is removed. It is exceptionally suited for scenarios where software-based encrypted devices can't function such as diagnostic machinery or any embedded system.
6. WD BLACK 5TB P10 Game Drive
Best for gaming: truly plug-and-play
Specifications
Dimensions:
11.81 x 8.79 x 2.08cm
Reasons to buy
+
Ample storage
+
Compatible with all game consoles
+
Pre-formatted as ExFAT
Reasons to avoid
-
Adapter for USB-C devices isn't included
It's not a shipping container but it looks like one, a black rectangle with ribbed sides and hex screws. In includes the familiar small activity LED of many external drives. It features a USB 3.2 Gen-1 interface at 5Gbps connected via a USB Micro-B connector at the back side. A 18-inch (45.7 cm) A-to-Micro-B is also included.
What sets this drive apart aside from the gaming aesthetics is its total compatibility. Since it comes pre-formatted with the ExFAT file system in addition to being compatible with PCs and Macs it's plug-and-play compatible with the Sony PlayStation 4, PS5 and the Microsoft Xbox One.
Inside it there's a 2.5" 5,400 rpm SATA drive so don't expect SSD speeds, but 140MBps at most. This is intended mainly for storing downloaded games to move back and forth to your console's internal storage. For PC users, the WD Drive Utilities app and the WD Security app can be downloaded to set passwords, check the drive's health and perform maintenance tasks.
It is also well suited as long-term multimedia storage hooked up to a PC or large-screen smart TV from Sony or a recent Samsung as well - some smart TVs support NTFS and FAT32 or NTFS and ExFat, very rarely do they support all three file systems.
WD sales literature will tell you this stores 150 games, but game sizes vary widely. The firm puts the average size per game at 36GB while some reviewers claim it's 80GB nowadays. In any case, it's a lot of storage to expand your gaming system.
---
Frequently Asked Questions
What is an external hard drive?
In a nutshell, it is a storage device that contains an internal hard drive. The fact that there's two types of hard drives - 2.5-inch and 3.5-inch - means that there are also two types of external hard drives: larger desktop hard drives and smaller portable hard drives.
Desktop hard drives are cheaper per Terabyte, offer capacities above 20TB, usually perform better but they are much larger and require an external power supply unit.
Portable hard drives have had a maximum capacity of 5TB for the better part of a decade and are usually more expensive than their bigger counterparts. On the other hand, they can easily slip in a jean's back pocket and doesn't need an external power supply as it draws its power from the client.
Note that various vendors use different nomenclatures. WD confusingly has two categories - external drives and portable drives - but includes products in the latter category in the former one while archrival Seagate categorizes them as desktop drives and portable drives. You will note that they removed the word "hard" and that's for a good reason: increasingly portable drives are based on flash components and in a near future - given the rapid drop in hardware pricing - we wouldn't be surprised to see multiple SSDs combined in a "desktop drive"
How to choose the best external hard drive for you
When buying the best external hard drive for your needs, you need to make sure you get a device that can safely and securely store your essential and most important files. Reliability is of the utmost importance here, as you do not want to buy an external hard drive that fails on you - making you lose all your important backups.
The best external hard drives will also be quick because they use the latest connectivity technology, such as USB-C.
The biggest deciding factors when it comes to data transfer rates are the connection the drive uses, and whether it is a standard hard drive or a solid-state drive (SSD). Many external hard drives utilize USB 3.0 connections. However, for faster speeds, you'll want USB 3.2 Gen 2x2 USB Type-C or Thunderbolt 3 or 4 connections. You'll also need to ensure your PC or laptop also has a compatible port.
However, if you're dealing with large files – such as high-resolution photos and videos – in your typical workload, you should consider buying one with bigger storage space. Luckily, many external hard drives offer terabytes (TB) of storage space for not much more money.
If reliability or speed is of utmost importance, we'd recommend getting a portable SSD drive instead. These will survive falls, knocks and bumps better than a hard disk drive, especially active (i.e. transferring data). They are also almost universally faster than their HDD cousins.
If capacity is what you are after, then 5TB is the maximum you will get for a portable drive. 22TB is the largest single-drive capacity currently on the market (as of November 2022). If you want even higher capacities, you may want to consider Network Attached Storage (NAS) which can scale all the way to hundreds of Terabytes.
If security is top of your agenda, then get a drive with security features including hardware encryption (e.g. XTS-AES 256-bit encryption and FIPS 140-2 Level 3 Validated security) with a numeric keypad.
Other features to consider include
RAID (redundant array of inexpensive drives) which is a smart way of either improving your drive speed - at the cost of reliability - or improving reliability - at the cost of capacity.
Thunderbolt ports, should you need to daisy-chain storage, devices and display. This is particularly useful at the high end of the market where creative professionals are particularly fond of this port
Cloud functionality, which allows individuals and businesses to operate a personal cloud. Essentially your very own cloud storage solution.
How did we test external hard drives?
For several years now, we connect the external hard drive to a Dell Latitude laptop using a Type-C connector; earlier tests used Type-A ones, but it will not matter in most cases. We ran both synthetic and real-world benchmarks using the latest version of the software where possible. This may yield some discrepancies over time but they are likely to be marginal. Tests are carried out in an alphabetical order to reduce any random errors that may arise. Out test suite includes
AJA
CrystalDiskMark
Anvil
ATTO
AS SSD (Sequential)
Transferring a single 10GB file
We also look at specs like spinning speed, hard disk cache as well as accessories (e.g. adapters) and even the length of cables. Where available, we also look at bundled software (like the now defunct WD Upthere and Seagate's excellent Toolkit software). Last but not least, we check for other items like warranty and recovery services.
---
We've also featured the best rugged hard drives
Sign up for Black Friday email alerts!
Get the hottest deals available in your inbox plus news, reviews, opinion, analysis and more from the TechRadar team.