There's no denying that the best iPads are among the best tablets money can buy, period. More than just devices to stream movies and read e-books on, the newest iPads are powerful enough to complete demanding tasks like graphic design and video editing – and you don't need to be an existing Apple fan to get the best out of them, either.
Given the sheer number of iPads out in the wild in 2023, there's almost certainly a model – perhaps even multiple models – to suit your budgets and needs, and although the price of entry for iPads has increased in recent years, Apple continues to sell older models long after they've been replaced.
For instance, you can now pick up the older iPad 10.2 (2021) for a great price. Or, if you have a bigger budget, the iPad Pro 12.9 (2022) offers stellar performance and a display fit for power-hungry professional tasks. Alternatively, the new iPad 10.9 (2022) is a more affordable, jack-of-all-trades-option.
Whatever your requirements, we've tested almost every iPad model out there, so we know what the ideal model is for every situation. As long as you know what your needs are, we can help you find the perfect Apple tablet for you. We've also included some of the older generation models in the below list, if you prefer a refurbished buy.
Naturally, these tablets work best alongside the best iPhones. If you're more of an Android fan, our look at the best Android tablets may be a better place to start – though you'll still be able to enjoy an iPad even if you've got one of the best Android phones in your pocket.
The best iPad 2023
Why you can trust TechRadar We spend hours testing every product or service we review, so you can be sure you're buying the best. Find out more about how we test.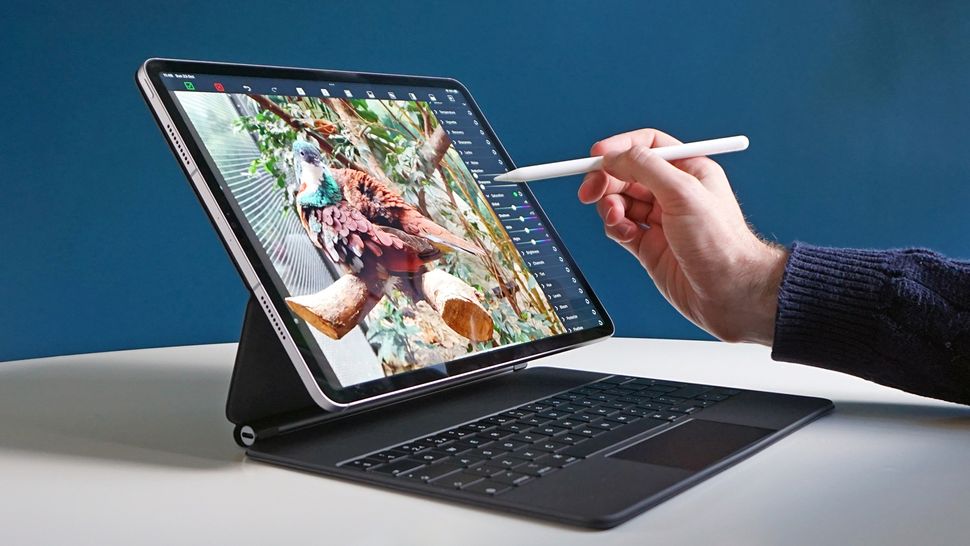 When it comes to drawing up a list of the best iPads, the iPad Pro 12.9 (2022) must unquestionably sit the top. If the iPad is all about the big screen, the bigger iPad Pro is not only the biggest iPad screen, it's also the most advanced, using mini-LED technology on the Apple XDR-branded display.
The latest iPad Pro also comes with an Apple M2 chip inside, meaning it's just as powerful as Apple's Macbook laptop range. The M2 gives you more capable graphics, plus faster memory access for high-end apps. Even with the list of additions, you still get a super-thin and light design, too.
It's an incredibly expensive tablet, and the price puts it in reserve for serious professionals who need all of that mutimedia power. The new iPad gets advanced hovering capabilities in the Pencil, and even a camera setup that can record Apple ProRes video. The iPad Pro 12.9 is truly unmatched.
If you just want to watch movies and video chat with friends, this iPad is serious overkill. If you need the best of the best, though, there is only one to buy.
Read the full iPad Pro 12.9 (2022) review
The iPad 10.2 (2021) is arguably the best value iPad right now. It's not a huge upgrade on the previous model, but the 12MP ultra-wide selfie camera makes it great for video calls, while the True Tone display makes it more pleasant to use in a variety of environments, with the screen automatically adjusting based on the ambient light. This especially makes the iPad 10.2 (2021) a joy to use outdoors.
From testing all the iPads on this list, we found that the 10.2 provides the best value-for-money proposition. Sure, it's not as good for sketching and audio as the iPad Air, or as useful for high-performance tasks as the Pro, but it's also a lot cheaper.
And that's all relative too - compared to lots of non-iPad alternatives you might be considering, we found the iPad 10.2 feels smooth to use and has enough power for most tasks. So unless you're going to need all the bells and whistles of the Air or Pro, this is a great choice.
Read the full iPad 10.2 (2021) review
Our second tablet on the list is the basic iPad 10.9 (2022), a brand new update from Apple. If you're not looking for the best, most powerful tablet around, this iPad can handle just about everything that iPads can do well, at a much lower price.
Apple has successfully migrated the base iPad from its classic, first-gen Air looks to an iPad Pro-influenced design, and the result is a high-quality, versatile tablet that will satisfy the broadest set of users, from fun-lovers and content-consumers to those looking to get some work done (with the addition of a separately purchased keyboard cover).
While the price hike versus 2021's iPad 10.2 (2021) is dismaying, and the lack of Pencil 2 support is just plain wrong, the iPad 10.9 more than earns its keep. It's available in some vibrant color options, including a snazzy pink and bright yellow.
Read the full iPad 10.9 (2022) review
We'd recommend this iPad Air to people who were interested in the iPad Pro, but perhaps don't need all its bells and whistles. The tablet has the same Apple M1 chipset as the iPad Pro 11 (2021), so it's very powerful - plus, it has a similar design, battery life and accessory compatibility.
The key differences are that it doesn't have as much storage space and its screen is smaller (and technically uses different technology, though we're not sure most people will notice). When we tested the devices we didn't mind these differences most of the time, and unless you're a power-user, you might find the Air a better device.
That's especially the case for students. Since the iPad Air feels the same as the iPad Pro, but costs less, people who want to save some money will find it perfect. Although there are lots of devices lower on this list that are even cheaper.
Read the full iPad Air (2022) review
The iPad mini (2021) is arguably a more niche offering than Apple's other tablets. That's why you're finding the first mention of this range so far down on the list.
On paper, the iPad mini is a smaller, lightweight alternative to the other slates, so if you want a device you can easily slip into your bag (or a big pocket), it's useful for you. We found it powerful, and really liked its modern design and easy portability.
However at a higher price than the entry-level tablet, and underwhelming us in several departments like the battery life and accessory compatibility, this isn't the slate you should consider first when you're looking for a new iPad. There's definitely a market for the iPad Mini, but we imagine it's a more select one than for the Pro or Air iPads.
Read the full iPad mini (2021) review
The iPad Pro 11 (2022) is a very nice pro tablet, but it isn't quite the same impressive bit of gear as the iPad Pro 12.9 (2022). The 11-inch tablet lacks the better, brighter screen on the 12.9-inch iPad, and it does not use mini-LED for dimming. It is still a powerful device, with a laptop-class Apple M2 chip inside.
We think most graphics pros and others who want a pro tablet will be better served by the admittedly much more expensive iPad Pro 12.9 (2022). If that is too pricey, the iPad Air (2022) has a great look and Apple Pencil 2 support as well.
If you still need the pro cameras and ProRes shooting that the Apple M2 chip provides, but want to cut some cost. The iPad Pro is a great tablet that looks and feels like Apple's best, just a bit smaller.
Read more about the iPad Pro 11 (2022)
The iPad Air (2020) was the last upgrade to the Air family before the latest iPad Air (2022), and it is still a great pick for an iPad, especially if you can find a great deal. Apple iPad devices tend to be quite powerful, especially stacked against the competition, so this year's model will still seem quite powerful.
In fact, the iPad Air (2020) uses the same Apple A14 Bionic chip that is in the newest iPad 10.9 (2022), so it will feel up-to-date playing games, running apps, or whatever you'd like to do. Unlike the latest base model iPad, this iPad Air also supports the Apple Pencil 2nd generation stylus.
A few years of sales and price cuts make the iPad Air (2020) a really tempting option for people who need a more affordable mid-range tablet. Something we really like about this tablet is that it comes in a broad range of colors - you've got more options than most the other devices on this list.
Read the full iPad Air 4 (2020) review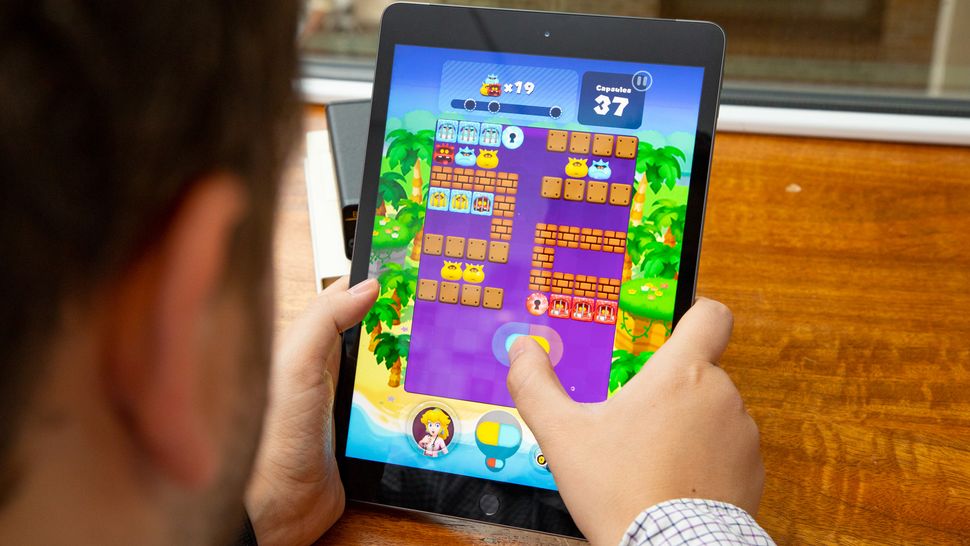 If you've got this far down on the list, you've clearly not found anything you're tempted by just yet. With that in mind, the iPad 10.2 from 2020 is probably the oldest member of Apple's entry-level line you should still consider, and works well as the company's most affordable iPad that's still worth buying.
This is very similar to the 2021 model of iPad 10.2 listed higher in this buying guide, as this line of slates only sees incremental upgrades each year. So the 2020 has a slightly weaker processor, less storage, and lacks some smart screen tweaks that the 2021 model get, but nothing there should put you off (well, except the storage, maybe).
At its core, this gives you the real iPad experience, and it's a cheap way of getting an iPadOS slate in the well-supported Apple ecosystem. It works with the original Apple Pencil and Smart Keyboard (though you have to buy them separately).
Read the full iPad 10.2 (2020) review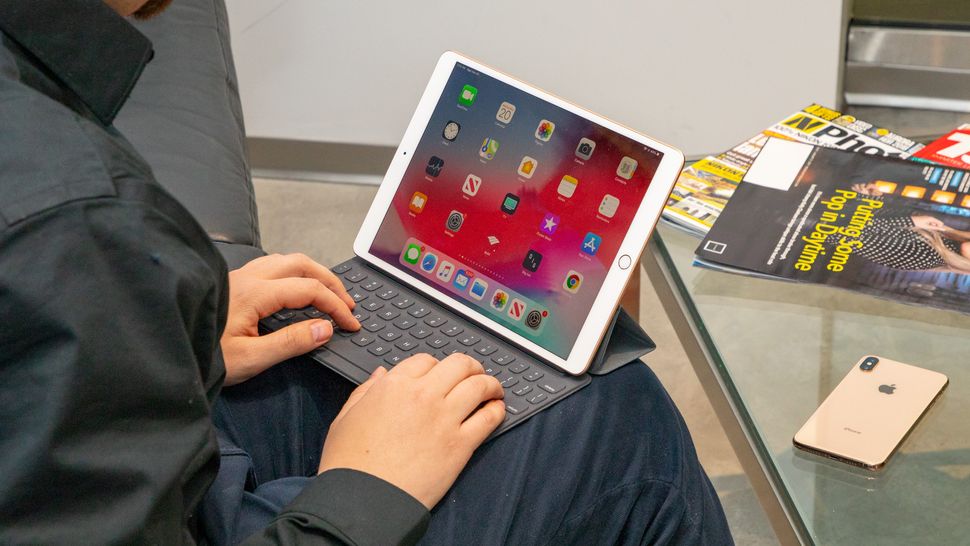 This iPad Air has now been replaced by not one, but two newer versions. Both pack upgrades in terms of design, display and processing power, and you should definitely check them out first.
But it's possible you'll find the iPad Air 3 in a sale, or greatly reduced from its recommended retail price for some other reason. And, those are the only times you should consider picking up this aging slate.
When we tested the tablet upon launch, we found it a great compromise between the lower-cost entry-level iPads, and the big-screen Pro models - it has a relatively large display, so it's great for streaming movies or playing games, and also is compatible with the Smart Keyboard cover for typing. It also works with the original Apple Pencil.
Read the full iPad Air 3 (2019) review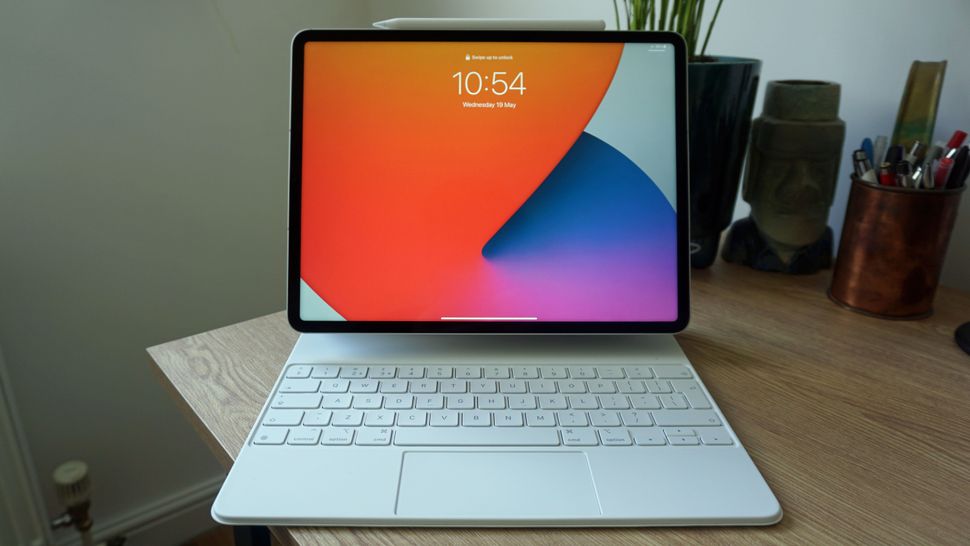 The iPad Pro 12.9 (2021) was our previous top pick, and its successor is now the best iPad we recommend. Last year's model is a bit too expensive at its current price, but if you can find a deal or a refurbished unit, you'll still be getting the great mini-LED display and the powerful Apple M1 chip.
All of that means the iPad Pro 12.9 (2021) is a versatile and powerful little machine that we found handles video editing, loads of writing, drawing and animation and gaming with aplomb. You won't find a more powerful tablet (well, apart from newer iPads) - it handled everything we threw at it.
It's still expensive, but buying this Pro iPad older means you can get more storage, or maybe even a 5G connection, for less than if you bought it new. If you can find a good deal, or if you want Pro power at a discount, check out 2021's iPad Pro 12.9.
Read the full iPad Pro 12.9 (2021) review
How we test iPads
Every iPad in this list has been put through a full review, so we've used them all for an extended period to see exactly how good they are. Armed with that knowledge we've compared and ranked them, factoring in price and value as well as performance and specs.
What should I look for when buying an iPad?
Consider your needs - do you need a big screen and lots of power for productivity tasks? If so an iPad Pro could be a good fit. Something portable? Take a look at the iPad mini range. A basic slate? The iPad 10.2 (2021) is the top choice there.
Which iPad is the best for students?
The iPad Air range is the best pick from most students. It strikes a balance between price and performance, and has all you should need to work and study.
Depending on your course and budget, you might want to consider the newer powerful ones, or an older iPad Air that's available at a discount.
There might be a few exceptions - some particular courses might require apps that will run best on an iPad Pro. And certain courses won't require much word processing at all, in which case the entry-level model will do.
Which iPad is the best for creatives?
All iPads are compatible with the Apple Pencil, but there are actually two different versions of the stylus.
The original, available for entry-level and older iPads, gives you basic functionality, but it's quite a pain to charge. The second-gen version charges wirelessly and gives you control over what you write with improved pressure sensitivity.
People who need to draw, write notes or sketch might prefer a tablet that works with the Apple Pencil 2.
Depending on your creative profession, you might need lots of processing power, in which case an iPad Pro will be great for you. If not, a lightweight option will let you go around coffee shops or parks to work.