The best iPad deals in September 2023
Today's lowest prices on Apple's range of tablets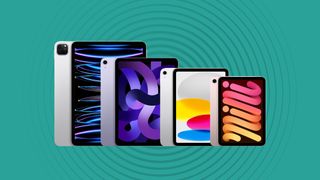 (Image credit: Future / Apple)
They may be pricey but Apple's range of slates are some of the best tablets you can buy. The good news is that there are many ways to save cash as there are several iPad deals available at any one time. We've searched across the web and brought together all the best ones available right now on this page.
We've got the lowest prices for the standard iPad tablet, the premium and creative-focused iPad Pro, the portable iPad mini and the versatile iPad Air. There are opportunities to save on these most popular models - even more so if you can get access to the Apple student discount for further reductions.
Do also check out the latest Apple promo codes or Best Buy discount codes in case there are ways to save even more money on your next tablet when buying from either store.
If you need a breakdown of all the differences between each model and some guidance on which one to buy, then do check out our guide to the best iPad for more details. You can also follow our hubs featuring all the latest iPad Air deals and iPad Mini deals if you know either of those specific tablets are for you.
There's also our MacBook deals hub and laptop deals page with all of the best offers across those devices if you decide you want a more traditional machine.
iPad deals of the week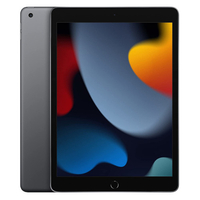 Apple iPad 10.2 (2021): was $329.99 now $279.99 at Amazon
It's hard to recommend buying the 2021 iPad at this price considering it's been $30 cheaper in the past. Still, if you must buy now then this is the lowest price today. The last-generation iPad may be slightly older tech, but the 10.2-inch Retina display and A13 Bionic chip ensure excellent picture quality and superior performance to this day. Apple's entry-level tablet can do it all without issue: whether that's browsing the net, streaming media, light work, or playing games. Ultimately, when it comes to powerful and affordable tablets that offer excellent value for money, it doesn't get better than the Apple iPad 10.2.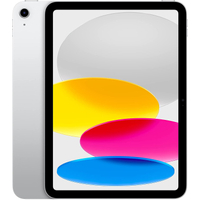 Apple iPad 10.9 (2022): was $449.99 now $399 at Amazon
Apple's entry-level iPad still has a hefty price tag but this offer at Amazon brings it back down to within $20 of the lowest price ever. We thought the cost was justified in our iPad 10.9 review, though, as Apple's latest base-level tablet is a big upgrade over the previous generation model, with a larger Liquid Retina display, a new A14 Bionic chip, improved cameras, USB-C support and a sleek design.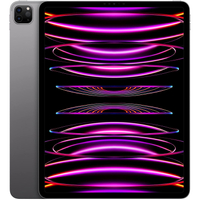 Apple iPad Pro 12.9-inch (2022): was $1,099 now $1,024 at Amazon
The latest iPad Pro 12.9-inch is back to within $25 of its lowest price ever right now at Amazon. In our iPad Pro 12.9-inch review, we found the current model doesn't offer a huge upgrade but it does add more power to an already powerful tablet. Still, as a portable device for creatives, it's unbeatable right now thanks to the gorgeous screen, speedy M2 chip and a vast range of apps.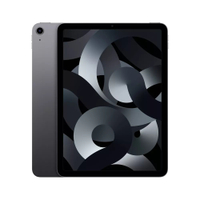 iPad Air (2022): was $599 now $499 at Amazon
The iPad Air (2022) offers many of the same features and capabilities as the much pricier iPad Pro range but at a fraction of the cost. It has an attractive 10.9-inch Liquid Retina display with True Tone support, which means it looks good in all lighting conditions – including outdoors. This is a return to the lowest price we've ever seen for a tablet that hits that middle ground between power and affordability.
iPad 10.2/10.9 deals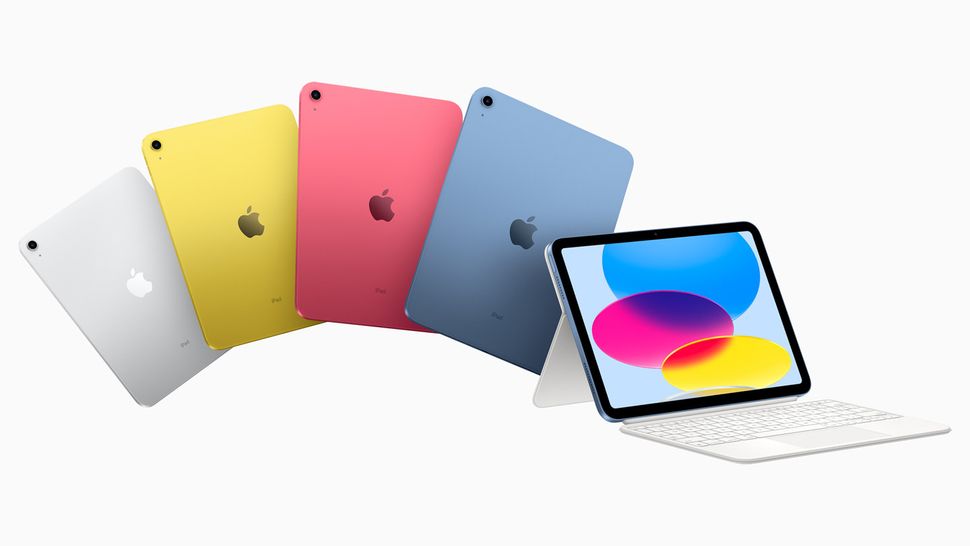 Apple's new entry-level tablet is powerful but pricey
Weight: 477g | Dimensions: 248.8 x 179.5 x 7mm | OS: iPadOS 16 | Screen size: 10.9-inch | Resolution: 2160 x 1620 pixels | CPU: A14 Bionic chip | Storage: 64GB/256GB | microSD slot: No | Battery: Up to 22 hours | Rear camera: 12MP | Front camera: 12MP ultrawide
New A13 Bionic chipset
Improved front camera
Often reduced by up to $30
No USB-C
As far as powerful everyday tablets go, the standard iPad has been one of the top choices out there for some time and is regularly featured on our list of the best tablets. The larger screen, sleeker design, upgraded cameras and USB-C charging are huge improvements, but it is such a huge jump in cost compared to the previous model that it does lose its value for money edge.
The 10th-generation iPad features a larger 10.9-inch Liquid Retina display, the powerful A14 Bionic chip, improved cameras, USB-C support and more. It's priced at $449 / £499 / AU$749 for the standard 64GB option. That's $120 / £130 / AU$200 more than the previous generation version.
You can also upgrade to a model with 256GB of storage for $599 / £679 / AU$999, but considering that's approaching the cost of an iPad Air, that's a hefty amount to pay for what is supposed to be pitched as Apple's entry-level tablet.
The iPad that offers the best value for money
Weight: 485g | Dimensions: 248.9 x 172.7 x 5.1mm | OS: iPadOS | Screen size: 10.2-inch | Resolution: 2160 x 1620 pixels | CPU: A13 Bionic chip | Storage: 64/256GB | microSD slot: No | Battery: Up to 10 hours | Rear camera: 8MP | Front camera: 12MP
New A13 Bionic chipset
Improved front camera
Often reduced by up to $30
No USB-C
The iPad 10.2 (2021) launched at $329/£319, which is around the same price as the previous model. Keep an eye out for discounts of up to $80 as we've seen that a number of times in recent months, though nothing has matched it in the UK just yet. There are sometimes discounts on the larger storage model, too, and the best we've seen is up to $50 off the usual price.
Even though it's older now, the 2021 iPad is absolutely worth it at that price, too. You get the capable A13 Bionic chip, which Apple says improves performance by up to 20% from the previous generation model. The display is very similar at 10.2 inches, but the TrueTone tech makes the screen easier to see in different lighting conditions.
The biggest upgrade comes in the new 12MP front camera, which also supports Apple's Center Stage feature to keep you in the middle of the frame during video calls. On the back, there's the same 8MP camera that's identical to what's found on last year's model.
Now that the 2020 version is discontinued and any existing stock is now sold out, your best option is to go for this version. Overall, you get plenty of value for money here, so anyone shopping on the cheaper end of the scale should go for this standard iPad 10.2 model.
iPad Pro deals
The best and most powerful iPad – but it's not cheap
Weight: 688g | Dimensions: 280.6 x 214.9 x 6.4mm | OS: iPadOS 16 | Screen size: 12.9-inch | Resolution: 2048 x 2732 pixels | CPU: Apple M2 | Storage: 128GB/256GB/512GB/1TB/2TB | Battery: Up to 10 hours | Rear camera: 12MP + 10MP + LiDAR | Front camera: 12MP
Up-to-date M2 Chip
Fantastic mini-LED display
Small storage options are pricey
The iPad Pro 12.9-inch (2022) currently sits at the top of our best iPad list. All the premium tech comes at a considerable cost, but it's easily the top choice for creative professionals today.
The biggest upgrade is the inclusion of the latest Apple M2 chip, which has previously only been available in high-end MacBooks to give the tablet a huge performance boost. On top of that, there's the slick and responsive 12.9-inch mini-LED display, good cameras and robust Apple Pencil support.
But it all comes back to that cost. The starting price is $1,099 / £1,249 / AU$1,899 for the 128GB version and goes all the way up to $2,199 / £2,499 / AU$3,829 for 2TB of storage - plus extra on top if you want 5G support, too. Given the tablet is so new we've seen very few deals so far outside of the big yearly sales events – and even then, it's been very small reductions of $100 / £50. Admittedly, it doesn't put much of a dent into the price, but at least it's something at this early stage in the life of the new iPad Pro.
iPad Pro 11-inch (2022)
Save some cash with a smaller screen
Weight: 466g | Dimensions: 247.6 x 178.5 x 5.9mm | OS: iPadOS 16 | Screen size: 11-inch | Resolution: 1668 x 2388 pixels | CPU: Apple M2 | Storage: 128GB/256GB/512GB/1TB/2TB | Battery: Up to 10 hours | Rear camera: 12MP + 10MP | Front camera: 12MP
Up-to-date M2 Chip
Excellent cameras
Lacks the mini-LED display
There's not too much that separates the iPad Pro 11-inch (2022) from its larger sibling, but you definitely do need to accept some compromises when paying the cheaper price.
Of course, the obvious is the smaller screen size, but it also isn't a mini-LED display so it lacks the same levels of contrast and brightness as the larger model. There's still the powerful M2 chip inside, though, which is more than enough to handle the most advanced work of graphics and editing pros. Those with less demanding needs but still after some extra power, might be best served by the iPad Air for a similar screen size but at a more palatable price point.
So, about that price. Well, the smaller form factor iPad Pro 11-inch starts at $799 / £899 / AU$1,399 for the 128GB version and that increases to $1,899 / £2,149 / AU$3,229 for 2TB of storage. Again, there's an additional fee for 5G support.
Discounts on this version have been more frequent already, though, with price cuts of up to $60 / £50 already multiple times in recent months. That bodes well for bigger savings in the future, then, that could make a more substantial dent into the tablet's price. You'll find them all right here.
What about the 2021 iPad Pro?
Both the 12.9-inch and 11-inch versions of the 2021 iPad Pro have been discontinued following the recent release of the latest 2022 model. Because of that, there is now limited availability of these older tablets at most retailers. We've not seen them completely sold out just yet, but it will only be a matter of time until they disappear from sale completely.
This also means that deals on these older models are harder to find as stock is limited. That said, some stores may look to shift any remaining units with bigger price cuts, so we've dropped today's best deals just below in case there's a real standout bargain.
If you're trying to decide between the two, then you'll still be impressed with the power of these older models. And at the right price, they could offer better value for money, too. However, for those that want the most up-to-date tech, you're better off looking at the 2022 models.
iPad Air deals
A better-priced and versatile Apple tablet
Weight: 461g | Dimensions: 247.6 x 178.5 x 6.1mm | Screen size: 10.9-inch | Resolution: 2360 x 1640 pixels | CPU: M1 Chip | Storage: 64/256GB | Battery: 10 hours | Rear camera: 12MP wide | Front camera: 12MP wide
Powered by the advanced M1 Chip
Capable all-purpose device
Stylish design
Limited storage options
Prices for the latest iPad Air (2022) start at $599 / £569 for the standard WiFi-only model with 64GB storage. A model with 256GB of storage is also available, as well as versions with 5G support. There's very little to mention yet in terms of deals, but Walmart did surprise us during the pre-order phase with discounts of up to $60 on Apple's latest tablet. Naturally, that sold out very quickly. It is currently $30 off at Amazon, though.
When at full price, the new iPad Air is in the same price range as the previous 2020 model, which also launched at $599. In recent weeks, we've seen the last generation version down to its cheapest ever price of $469.99, but it usually sits around the $539 mark. At that lower price, it can be tempting to go for the previous model. However, most of the time you just pay an extra $60 and you can upgrade to the powerful M1 chip - that's definitely worth considering.
Who should buy this model, though? Well, the iPad Air sits in that middle-ground between the more entry-level iPad 10.2 and the high-end iPad Pro. It's one for the more enthusiast user, but one that doesn't want to fork out significantly more for a device that's likely overkill. This one is capable of handling any tasks you want to throw at it: general browsing, word processing, image editing and a bit of gaming. With the power of the M1 chip inside the new iPad Air, you get a very powerful tablet for the price.
A halfway point between the 10.2 and the Pro
Weight: 458g | Dimensions: 247.6 x 178.5 x 6.1mm | Screen size: 10.9-inch | Resolution: 2360 x 1640 pixels | CPU: A14 Bionic with Neural Engine | Storage: 64/256GB | Battery: 10 hours | Rear camera: 12MP wide | Front camera: 7MP
Larger display
New fingerprint sensor placement
USB-C
More expensive than previous model
We've seen fewer deals on the iPad Air (2020) recently as the more modern iPad Air is here - and this older model is being slowly discontinued. If you can find it reasonably discounted, we still think this is a solid middle-ground option between the standard 10.2 model and Pro when it comes to value and performance, though.
There's a smaller 10.9-inch display, but no FaceID and it doesn't feature Apple's iconic M1 chip. That last one is not such a huge dealbreaker, though, given creative professionals will only see the greatest benefits from this processor. Enthusiasts simply looking for a bit more power in their tablet will find the A14 Bionic chip in this iPad Air more than suitable.
Still, it comes down to price. This version of the iPad Air starts at $599 / £579 / AU$899 and we've seen it for as low as $489 / £450 in the past. So, the latest model is generally around the same price now - and sometimes cheaper with the biggest discounts. Because of that, we'd suggest going with the newest version for the most up-to-date tech, however, a massive price cut could make this a better option if you're looking to spend as little as possible on a powerful tablet.
What about the iPad Air (2019)?
The iPad Air (2019) received a considerable performance boost over its predecessors, but today can't compete with the likes of the latest iPad Air. Given it's three years old now, too, there is essentially no brand new stock available to buy and Apple has stopped manufacturing the tablet. Based on that, we suggest you spend your money on the latest 2022 version or hold off for any bigger discounts on the 2020 model.
iPad Mini deals
A smaller tablet that's just as powerful as the last-gen iPad Air
Weight: 295g | Dimensions: 195 x 135 x 6mm | Screen size: 8.3-inch | Resolution: 2266 x 1488 pixels | CPU: A15 | Storage: 64/256GB | Battery: 10 hours | Rear camera: 12MP | Front camera: 12MP Ultra Wide
New A15 Bionic chip
Improved 12MP camera
Expensive compared to 2019 model
The new iPad mini (2021) was the highlight of last year's Apple Showcase. It's been two years since a refresh of this model and it seems like it was well worth the wait.
When looking at pure improvements over the Apple mini (2019) the numbers really speak for themselves. Thanks to the A15 Bionic chip, you get a 40% CPU and 80% GPU performance upgrade. The front and rear cameras have been massively improved up to 12MP, while the new tablet supports Touch ID and sports a USB-C port. Many consider it to be in line with the iPad Air (2020) but in a smaller form factor.
Of course, all those upgrades come at a price. The iPad mini (2021) starts at $499/£479, so it's clearly an expensive bit of kit. We've spotted a few deals that have taken around $40 off the price, but this varies a lot based on the color you choose with the less popular Pink and Purple usually getting more frequent discounts.
Where to find the best iPad deals
Still on the hunt for that perfect cheap iPad deal? Check out the retailers below for the latest price cuts, or head direct to Apple to scope out more features or take advantage of their trade-in scheme.
US:
UK:
Which iPad should I buy?
If you're looking for a cheap iPad, the 10.2-inch flagship model from 2021 is likely your best bet. This everyday tablet comes with super-fast tech under the hood, compatibility with a range of accessories to enhance the experience for work or play, as well as a competitive price tag. The newer 10.9-inch model is an option, too, but it is more expensive, so we suggest getting the cheaper model while you can.
However, if you're going to be using your tablet for anything other than light everyday browsing, streaming and the odd game you might want to scale up to the iPad Air. That has the extra power to play a few more games or run a couple of Adobe programs. The deals we've seen on this iPad model are also a little more stable, with most retailers offering permanent discounts on the recommended price.
For those that go heavy on creativity, gaming, media editing or more multi-tasking-oriented workflows, you'll want to put up the cash for the iPad Pro. The 2022 model is extremely powerful, but just know that it is very rarely reduced outside of limited-time sales events. We'll bring you deals when we find them, just don't expect big price cuts all the time.
Of course, you shouldn't neglect the iPad mini, too. The latest 2021 model has a spec that rivals the Air but in a much smaller form factor. For those who want a more compact and portable device that doesn't significantly compromise on performance, that's the one to look out for in the sales.
When are the best cheap iPad sales?
Cheap iPad sales typically hit when a new model is released, or in the months leading up to a big launch as retailers look to clear their inventory of older products. Keep an eye on the latest iPad news to pounce at the right time, but if you spot an offer in our price comparison charts that sits cheaper than the usual sales prices we've outlined above you're likely already getting a great deal.
Aside from Apple's own calendar, you'll also find plenty of cheap iPad deals around the holiday sales and Black Friday. These are hot products at that time of year, so if you're shopping in November or December and spot a good price, don't hesitate as someone else will likely snap up your new tablet first.
If you're looking to splash out with a few extras for your new tablet, why not take a look at the best Apple Pencil deals or the latest Magic Keyboard deals going right now to fully accessorise your purchase?
Sign up to receive daily breaking news, reviews, opinion, analysis, deals and more from the world of tech.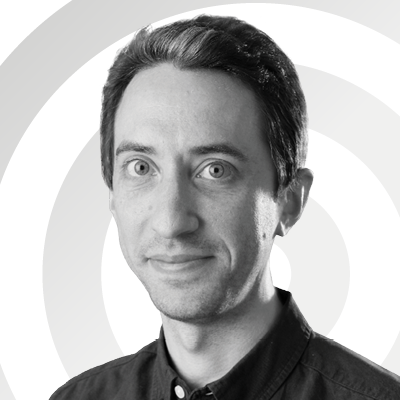 James Pickard is a Deals Editor at TechRadar. After many years of scouring the net for the cheapest games and tech for his own personal use, he decided to make it his job to share those bargains with you. James also has over five years of experience covering some of the biggest sales events of the year at Eurogamer and VG247, including Black Friday, Cyber Monday and Amazon Prime Day. When not deals hunting, James can be found on the PS5, watching a classic film noir or cheering on the Tampa Bay Buccaneers.