If you're hunting down the best iPad mini deals, the good news is that they're far more common now the latest model has been available to buy for almost a year. There's usually a small discount on the new version all the time - and we've seen bigger price cuts during larger sales. As the last-generation model isn't considerably cheaper, either, it's the newer version that we'd recommend buying, as it offers such a huge performance upgrade for only a slightly higher price.
The starting price of the iPad mini (2021) is $499/£479, but we've already seen it discounted by as much as $100 at Amazon in the US. It's also regularly less than the recommended price by as much as $40 /£20 outside of sales events. The price increase is justified by a larger 8.3-inch screen, 12MP front and back cameras, and the new A15 Bionic chip that gives the tablet a massive 40% CPU and 80% GPU performance upgrade. Effectively, it's more in line with what you would expect from an iPad Air, albeit in a much smaller form factor.
Of course, there are other tablet deals out there on cheaper and small devices if you need something more basic for lighter use. However, with Apple's excellent OS and Retina display on this tablet, it's certainly in its own class.
So, here are all the best iPad Mini prices available right now. If you want to see how it stacks up to other models check out our best iPad guide for a comparison of all devices, while our iPad deals page has the cheapest prices available today.
iPad mini deals
The new 2021 iPad mini was the highlight of last year's Apple Showcase. It's been two years since a refresh of this model and it seems like it was well worth the wait.
When looking at pure improvements over the 2019 mini the numbers really speak for themselves. Not only is the display slightly larger at 8.3-inches but, thanks to the A15 Bionic chip, you'll see a 40% CPU and 80% GPU performance upgrade too. The front and rear cameras have been massively improved up to 12MP, while the new tablet will support Touch ID and sport a USB-C port.
Many consider it to be in line with the iPad Air but in a smaller form factor. Of course, all those upgrades come at a price. The 2021 iPad mini is priced at $499/£479, so it's clearly an expensive bit of kit. We've spotted a few deals that have taken up to $90 / £40 off the price, but it's likely going to be Black Friday when we see the best discounts on this latest model.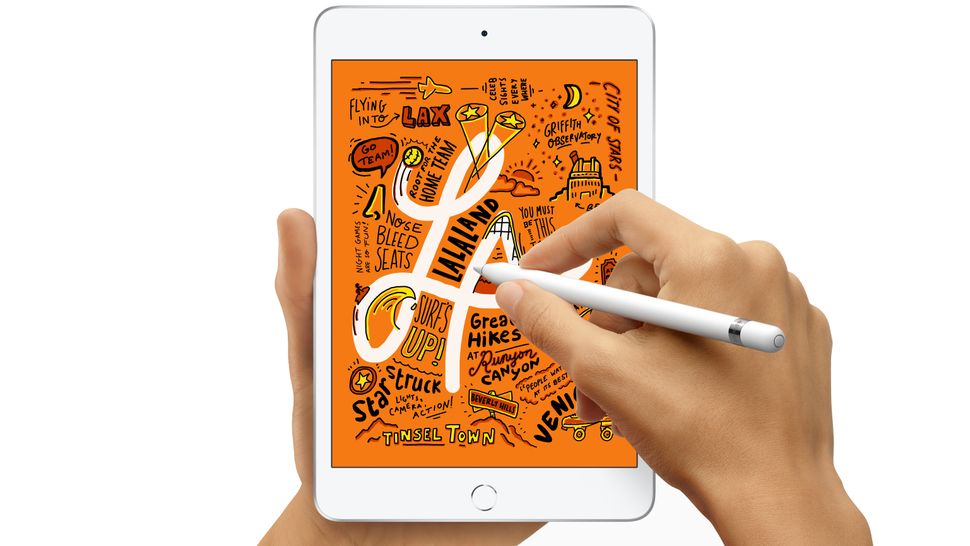 The 2019 iPad mini came with a starting price of $399 / £399 / AU$599. Of course, the device itself benefited from upgraded spec and a better screen over the older models, although you'd be forgiven for not seeing much difference in the look of the device.
The updated Retina screen had a 2048 x 1536 resolution, which was excellent for a 7.9-inch screen. The battery held up for a good 10 hours of web surfing and media playback, while the A12 Bionic chip was a capable processor for the tablet.
However, as it's now around four years old, the 2019 iPad mini has now been discontinued and limited stock is available to buy. In fact, we see it sold out at most stores these days. We've kept it here for now in case some even pop up to buy again at a massively discounted price, but your most reliable option is to pick up the latest model instead.
Is the iPad Mini worth buying?
If you like the idea of a tablet that's as powerful as an iPad Air but in a much smaller form factor then the iPad mini is a good buy. The latest 2021 version comes with significant performance upgrades that bring it in line with those more expensive iPad models but in a much more portable size. It's a good one for enthusiasts who want a bit more power in their tablet but don't want to fork out for the iPad Air or iPad Pro.
For those who need a tablet for general use but want to stick with the Apple ecosystem, you're likely better off with the standard iPad 10.2. As well as a slightly larger display, it's also around $150 / £150 cheaper than the iPad mini, making it a much better value for money option.
When are the best iPad Mini deals available?
There are usually a handful of iPad Mini deals available at any one time throughout the year. These tend to be small, though, with anywhere between $50 - $100 / £30 - £80 off the standard price of the tablet.
However, there are regularly more significant discounts during bigger sales periods. With that in mind you'll want to keep an eye out for savings during Amazon Prime Day, September's Back To School sales, Black Friday in November and Cyber Monday in December.