Looking to start the new year with some bargain hunting? We've rounded up all of this year's best January sales into one handy resource right here - including all the top online retailer's in the UK. Regardless of whether you're looking for that new TV, laptop, or just some new threads or furnishings for your home, there are a huge range of online shops selling goods at huge discounts right now.
To help you navigate this huge retail event, you'll find a handy A-Z of this year's best January sales just down below. This includes not just big tech retailers like Amazon, Currys, and John Lewis, but also smaller specialised retailers that are great if you're looking for something more specific - like appliances or mattresses, for example. Using our reference, you'll be able to quickly find the biggest discounts as well as plenty of options as we've rounded up all the big retailers alongside smaller specialist ones that you may not have heard of until now.
Overall, the January sales tend to round out a busy deals season that starts with the prior Black Friday deals in late November. While traditionally seen as a big clearance sale on furniture and home goods, it's actually just as good for finding discounts on top tech like laptops and TVs - both of which have a ton of discounted options today.
To give you a quick overview of this year's January sales - you can generally expect discounts of up to 50% on things like clothes and furniture, big clearance deals on tech and appliances, and plenty of freebies on top of discounted mattresses. Amazon, Currys, and John Lewis get our top recommendation for most categories but we'd highly recommend checking out more specialist options like Box, AO.com, and Very too as they have fantastic January sales in their own right for things like laptops and TVs.
Today's best January sales
January sales: A-Z of retailers
Here are the best retailers to shop during the January sales. We've included a mini-review of each one to let you know what's in the sale.
A
B
C
D-F
E
F
G
H
I
J-L
K
L
M-O
N
O
P-R
R
S-U
T
U
V-Z
W
X
Y
Z
Boxing Day sales 2022: everything you need to know
Boxing Day sales: when do they start?
The Boxing Day sales traditionally start on the morning of December 26th but it's not unusual for retailers, especially these days, to start their deals events much earlier. This is exactly what's happened in the past few years, with most of the big-name retailers launching their Boxing Day sales online on Christmas eve.
While it depends from retailer to retailer - a lot of shops are likely to offer extended 'December' or 'Winter' sales this year that usually start well ahead of time and carry over until January. Some retailers may keep their powder dry until the big day itself, while some may even carry over their prior Black Friday deals from last November. It depends on the retailer.
When will the Boxing Day sales end - and the January sales begin?
Again, this varies from retailer to retailer. While some switch their Boxing Day sales into early January sales from the 27 December, others extend their Boxing Day deals right to the end of the month. Overall, you'll generally find retailers offering the same offers throughout, however, just under a different promotional banner and search term.
Is Boxing Day bigger than Black Friday in the UK?
Boxing Day has always been the traditional big 'end-of-year' sale in the UK but it's definitely been eclipsed by Black Friday in recent years - particularly if you're shopping for cheap electronics. Boxing Day remains strong for furniture, appliances, and other outlet items though, and is definitely still worth a look if you've got some post-Christmas pocket money to spend.
Is it better to buy on Boxing Day or Black Friday?
Black Friday tends to be the better option for big-ticket items like laptops or TVs, simply because it's the earlier sale. Retailers are more likely to list record-breaking prices on in-demand items in November in time for Christmas deliveries. If you have your eye on popular items - like Apple products - then it's likely you'll find more in-stock items ready for a price cut.
All that said, the Boxing Day sales aren't a write-off for cheap electronics. While the majority of discounts are likely to be re-runs of Black Friday, they'll still be (or close to) record-low prices. The Boxing Day and January sales are also a chance to clear out old warehouse stock for the big retailers, so you can expect a ton of fresh deals - and not just on Boxing Day staples like furniture or appliances.
Are shops open on Boxing Day 2022?
Annoyingly, there's no hard and fast answer to this. Some shops will stay open over Boxing Day while others will close and it depends mostly on your location. For busy high streets, such as Oxford Street, you can expect most retailers to stay open over Boxing Day.
Outlets in retail parks will mostly stay open but some supermarkets have taken to closing their stores over Boxing Day in recent years. Aldi, Iceland, Waitrose, Sainsbury's, and Poundland are some of the bigger retailers that have closed their stores over the past few years. With the pandemic passed, however, it could be that more shops are open for 2022 so it's definitely a good idea to check in at your local store's website before you head in.
Boxing Day and January sales: what to expect
How big are the discounts on Boxing Day?
This depends heavily on the category of item you're looking at. According to our own research, you can expect discounts all the way up to 80% on more everyday items like clothing, homeware, and furniture - all of which squarely fit into the category of goods that retailers are looking to clear stock on.
Where things get more complicated is electronics. From covering the Boxing Day and January sales over the past few years, we've found that it's relatively rare to find 'record-breaking' lowest-price-ever deals on most electrical goods over the holidays, with the exception of perhaps appliances.
Things like laptops and TVs can still get half-price discounts but often these Boxing Day deals aren't quite as amazing as they look. They may have, for example, been discounted just as much over Black Friday or just so happen to be a product that's nearly always found at a discounted price. These days, it's fairly common to see a product listed as 'half-price' or such over a sales event, ignoring the fact that it's regularly found at a discounted price that's close to this anyway. Taken in context, you're often only saving something like £10 to £100, which is still something, but not quite the half-price saving you may be expecting.
How to avoid this scenario? Firstly, it's important to do a bit of research on the products you may want to buy in the run-up. If you think you'll want a laptop for example, check out our best laptops buyers guide or take a look at our extensive reviews section for inspiration. Just an hour of research on prices and popular models can potentially save you some cash, so it's well worth doing.
TV deals
Boxing Day and the January sales have always been a great time to pick up a discount on a TV and we're expecting this year's events to be no exception to that. Currys, Amazon, and John Lewis in particular will be the retailers to beat, although AO.com, Very, and Box should also offer great Boxing Day TV sales in their own right too.
While it's still early days, the Boxing Day sales have traditionally been a good time to pick up the latest releases from the prior year - think fancy new OLEDs or QLED displays. The newest features tend to trickle down to the cheaper models too, so if you're looking for something a bit more affordable, then you should be well-catered for too.
In particular, this year's TVs have really focused on support for the next-gen gaming consoles - the PS5 and Xbox Series X - so if you're one of the lucky few to have a console, then you should be able to find a deal on a capable TV too.
Here are two models that we recommend keeping an eye on this year:
Computing and laptop deals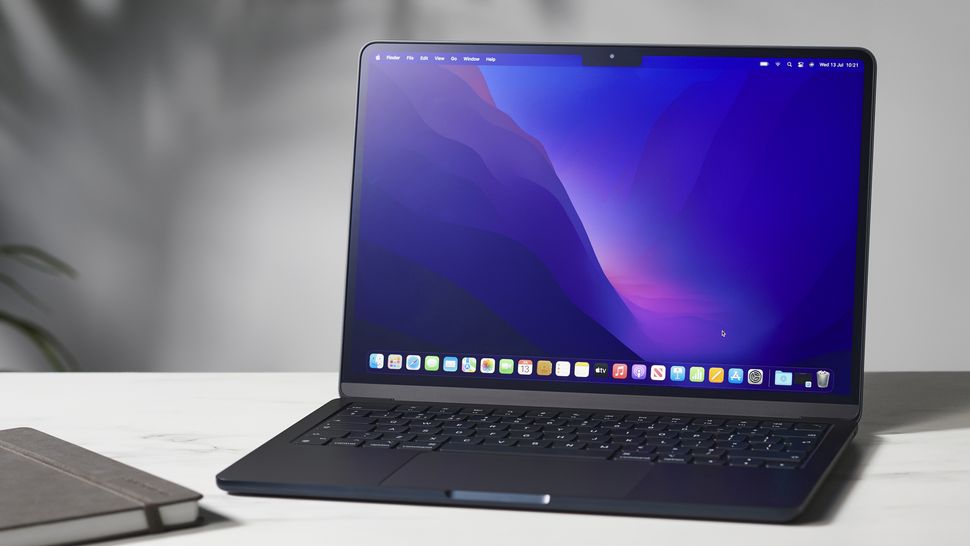 While Black Friday and Cyber Monday are traditionally heralded as the best times of the year to pick up laptop deals, we definitely wouldn't rule out the Boxing Day sales and January sales as a close second - especially since there's quite a bit of stock left over from the big November sales.
Alongside big names like Currys, John Lewis, and Amazon, we expect the majority of Boxing Day laptop deals to come from specialist retailers like Box and Laptops Direct as well as direct manufacturer sites like Dell and HP.
Because of the fairly difficult economic environment in the UK this year, there is potential for a better crop of Boxing Day laptop deals this year, depending on demand.
Here are a couple of models that we'd recommend keeping an eye on:
Headphones, tablets, and smartwatches
Headphone crowd favorites like the Jabra Elite Active 75T and Sony WH-1000XM4 were fixtures in last year's Boxing Day sales and there's likely to be similar options this year. Also, we wouldn't rule out deals on the Apple AirPods, which are always a favorite at any sales event and always tend to be on sale at Amazon these days.
Pairing up nicely with headphones will also be sales on smartwatches - namely Apple Watches and Fitbits. These exact brands were on sale over last year's events and you'll definitely see retailers looking to cash in on those new year's fitness resolutions with some relevant tech.
Finally, this year's events should also include plenty of sales on the latest tablets. On the cheaper end of things, we'll likely see moderate price cuts on Amazon's Fire HD tablets - a good option for the basics or kids' devices. For those looking to spend more, this year's iPads will most likely be the most popular choices - and the ones we recommend. Sales on the newest 10.2 and Mini models aren't likely to be anything too crazy, but we should see healthy discounts on the slightly older Air and Pro models.
Fitness
The Boxing Day and January sales are prime time for retailers looking to cash in on those popular fitness-focused new year's resolutions. If you think you'll be one of many to brave the January weather for your daily jog or commute down to the local gym, then it's likely you'll find excellent options for fitness gadgets.
Last year's sales included very competitive prices on the FitBit Inspire 2 and the new (at the time) FitBit Versa 3. Amazon also had a great £36 price on the Eufy Smart Scale, a discount that's subsequently been exceeded multiple times in 2021.
Alongside tech gadgets, we also saw leading sports clothing retailers like Nike and Addidas offer excellent clearance sales over January. If you're not a fan of that January weather (believe us, neither are we), then you'll definitely be able to save on some new threads. If hiking is more your thing, then GoOutDoors also offered a clearance sale - very handy for boots, heavy winter coats, and hats too.