There are so many tablet deals out there that it can be difficult to know which ones are actually good value for money. We've helped narrow it down with this guide to all the best tablet deals available today, including the cheapest prices on the most popular devices from top manufacturers such as Samsung, Amazon and Lenovo.
These tablets all sit in a price range between $50 - $300 / £50 - £300, so you can find an option that suits your needs and budget. We've cut out all the sub-par devices and stuck to the best cheap tablets that we know are good because we've reviewed them.
This way you get a device that's capable and functional for general use but at an affordable price. We don't want you to waste your money on an off-brand tablet and come away disappointed.
Check out all the options in our hand-picked list of the best tablet deals below which features devices that are ideal for media streaming, browsing, and the odd game or two. If you decide you need something with a bit more power behind it, take a look a the latest iPad deals for the best prices on Apple's range of tablets.
We've also gathered up today's best laptop deals and MacBook deals if you need a more traditional computer.
The best tablet deals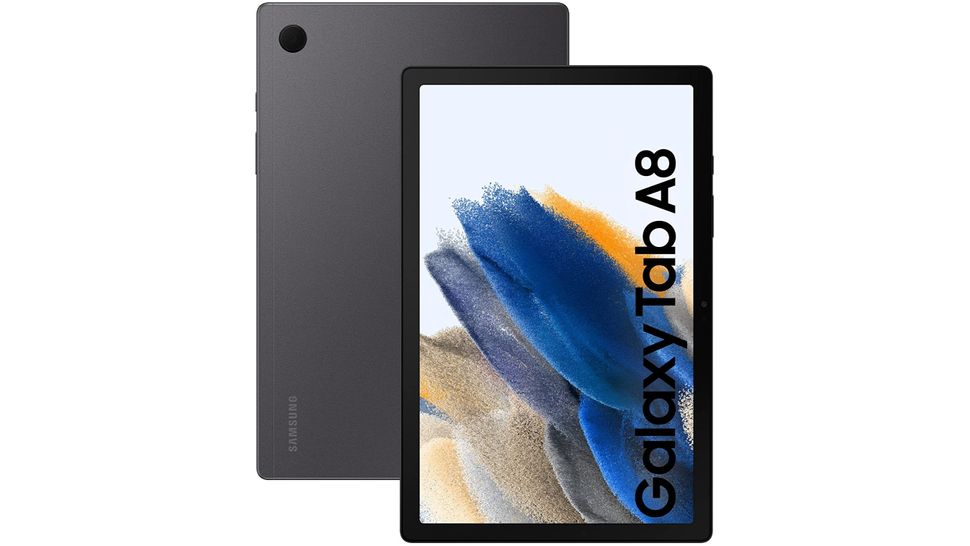 The Samsung Galaxy Tab A8 is an affordable tablet that still delivers solid performance thanks to the 3GB RAM and Octo-core processor. The latest device in Samsung's budget range is light and portable, too, with a wide 10.5-inch display and Dolby Atmos surround sound support. That makes it an ideal tablet for watching movies and TV shows. There's an 8MP rear camera and a 5MP front-facing camera on the Tab A8, as well, while it boasts an impressive 13-hour battery life.
It has a recommended price of $219/£219 for the standard WiFi version, but it can often be found for under $200/£200 at a number of retailers. That makes it around $50/£50 expensive compared to similar-sized tablets from Amazon and Lenovo, but the design and performance improvements are well worth the extra investment in our eyes.
The Amazon Fire HD 8 isn't the cheapest Fire tablet on the market with a starting price of $89.99/£89.99, however, you get a serious boost in performance and features for the extra $30 / £30 over the less expensive options. It doesn't quite take the top spot, though, as the overall spec and display are inferior to the Samsung Galaxy Tab A8.
You're also locked into the Amazon ecosystem as it runs Fire OS - an adaptation of the Android operating system. That means you won't have access to the Google Play store and need to use Amazon's own app library for access to services like Netflix, YouTube and other apps. Not a massive deal if all of your media is attached to an Amazon account already.
What's more, it's regularly cheaper than the standard price as Amazon frequently reduces the tablet throughout the year. That's in addition to the fact that it's already at least half the price of the Galaxy Tab A8. As far as basic tablets go, then, this is a solid option if all your needs are light browsing and media streaming.
Fire tablets are great because of their budget prices, but the overriding issue is that you're locked into the Amazon ecosystem and app store. For a cheap tablet that has a full run of the Google Play store, then, we like this Lenovo Tab M1 Plus.
It comes in at a reasonable $155/£149, which is a good price for a 10-inch tablet with full HD display. It's even better value when in a sale, as we've seen it as low as $129/£99.
It also has Dolby Atmos support that will improve the audio quality when streaming films and TV. Where you have to accept compromises most, though, is with the limited 2GB RAM and shorter 9-hour battery life. That may dull the performance a little during more demanding tasks, but for light everyday use, it's a good budget laptop.
Amazon gave the Fire HD 10 a much-needed overhaul in 2021. The largest Fire tablet is now 30% faster thanks to the new 2.0 GHz octa-core processor and comes with 32GB of storage, a full HD 1080p screen and 3GB of RAM. All of that extra power does bump up the starting price to $149.99/£149.99.
When bought at the right time, though, it can be one of the best tablet deals out there. We've seen it for as low as $74.99/£79.99, which is even less than the smaller and less powerful Fire HD 8. That makes it one of the best 10-inch tablets you can find when it's at that price.
However, outside of these sales events, it's not the most enticing option. Again, like other Fire tablets, it's restricted to the Amazon ecosystem for apps. But you can still get all the major ones such as Facebook, Netflix, YouTube and so on. For the freedom to access the Google Play store, it's worth considering the Lenovo above instead.
The Samsung Galaxy Tab S6 Lite is a budget-friendly version of the Tab S6 with a thin, sleek design like its competitor, the Apple iPad 10.2. The Tab S6 Lite was released just last year and features a 10.4-inch display with 4GB of RAM and 64GB of expandable storage.

You're paying a little more for this cheap Android tablet considering the budget prices of Lenovo and Samsung's models. However, you're certainly picking up the functionality to make up for it - with the S Pen included for easy note-taking, USB-C connection, and a premium build quality. The S6 Lite also provides an impressive 13 hours of battery life and is available in your color choice of Chiffon Pink, Angora Blue, or Oxford Gray.
Yet another showing for the Amazon Fire range in our guide to the best cheap laptop deals. The Amazon Fire 7 is the absolute cheapest option of the lot. It retails for around $49.99/£49.99 but is often discounted - even falling to as low as $29.99/£29.99 when on sale.
That extremely budget price comes with some significant compromises, though. The main one is that the 7-inch display does support HD. It also has a weaker level of performance and a much shorter battery life compared to all the other devices above, so don't expect it to keep up with more demanding tasks.
That said, if you only need a tablet for the most basic internet browsing and media streaming, then the price of a Fire 7 is a bargain. It costs so little – especially when on sale – that it's hard to complain about if it suits your needs and budget.