Best rugged laptops in 2023
Best
Contributions from
last updated
Get some extra protection for the best rugged laptops
VERDICT
REASONS TO BUY
REASONS TO AVOID
The best-rugged laptops if you're looking for durability and power in one device.
Buying a laptop can be a massive investment, and if you're living and working in harsh conditions, you want to be confident that your machine can handle those environments.
While the best business laptops are not made to withstand extreme temperatures, dust, water, drops, and bangs, the very best rugged laptops were designed for this purpose. There may be plenty of laptops out there that are lighter or thinner, and none will endure the way the top drop-proof, water-proof shock-resistant laptops for outdoors will.
Whether you're working on the road or on a hectic worksite, the best rugged laptops here will work for you. And we've gone hands-on with these devices, putting them through their paces to see just how rugged they really are and what they can handle. We've assessed performance and compared internal specs, as well as the design and materials used to protect your laptop. We've also looked for essential ratings like IP7 and IP8, for maximum protection in harsh environments.
We've also tested out the best rugged smartphones, best rugged hard drives, and the best rugged tablets, you can be confident that all your devices will work whatever situation you find yourself in.
Best rugged laptop overall
The rugged laptop we've been waiting for
Specifications
CPU:
Intel Core i5 (2.4 GHz) / i5 vPro (2.6 GHz) / i7 (3.0 GHz)
Graphics:
Iris Xe Graphics
Storage:
56 GB - 2 TB SSD
Connectivity:
Wifi 6E, 4G LTE, 5G, Bluetooth, GPS
Dimensions:
320 x 220 x 37mm
Reasons to buy
+
Durable casing
+
Phenomenal battery life
+
Very bright display
+
Repairable and upgradable
Reasons to avoid
-
Very expensive
-
The touchpad is not the most responsive
-
Quite heavy
Dell's Latitude 7330 Rugged Extreme laptop is a portable workhorse designed to withstand the harshest job sites. This laptop might not be the perfect fit for everyone, but for those it has been designed for, it is an option that should be considered. During our hands-on testing, we did find the trackpad was slightly disappointing as it was relatively small and was sometimes not responsive.
The Dell Latitude 7330 Rugged-Extreme is rated at 1400 nits of brightness, surpassing many other laptops. The screen can be interacted with while wearing gloves, making it possible to keep working in multiple scenarios. With the SmartCard reader, there are both contactless and contact options available. This laptop can handle a load of tasks with excellent battery life.
Read our full Dell Latitude 7330 Rugged Laptop review
Best rugged laptop for outdoors and the office
The very best rugged laptop
Specifications
CPU:
Intel Core i7 1185G7 vPro
Storage:
256 M.2 PCIe NVMe SSD
Connectivity:
WiFi 6E, Bluetooth 5.2, optional GPS, optional LTE or 5G
Dimensions:
340 x 220 x 33.6mm
Reasons to buy
+
Lightweight for a rugged laptop
+
Loads of ports and connectivity options
Reasons to avoid
-
Expensive for individuals
-
Only semi-rugged, not fully-rugged
The Latitude 5430 is a semi-rugged laptop with a sleek design that can be outfitted with an 11th Gen Intel Core i5 or i7 processor. Unlike other rugged laptops, which are less subtle due to their use of aluminum, this device is all black with a carbon fiber lid.
A rigid handle makes the Latitude 5430 easy to carry, and the device sports several certifications, including Mil-Spec 810H and IP53. While the base model is more powerful enough for most tasks, Dell allows you to fully configure this rugged laptop with more RAM, storage, additional ports, and even Nvidia T500 discrete graphics to handle more demanding workloads.
A privacy shutter prevents third parties from spying through your webcam, while an optional security package adds a fingerprint reader, a Smartcard reader, and a contactless Smartcard reader. Although the Latitude 5430 has a 53.5 Whr battery, you can add an additional battery for extra power and hot-swap batteries for extended usage.
Read our full Dell Latitude 5430 Rugged Laptop review
Best rugged laptop for brightness
Heavy duty computing for challenging environments
Specifications
CPU:
Intel Core i5-1240U (10 cores, 12 threads)
RAM:
8GB (2 X 4 GB), LPDDR5, 5200MHz, Integrated
Storage:
256GB, M.2, PCIe 4.0 NVMe
Connectivity:
Intel AX211, 2x2 MIMO, Bluetooth 5.2
Weight:
1.31kgs (2.8 lbs) without keyboard or accessories
Dimensions:
203 x 296 x 24 mm
Reasons to buy
+
Excellent 12th Gen performance
+
Multiple batteries
+
Tons of options
+
1200 nits
Reasons to avoid
-
Heavy
-
Awkward keyboard interface
-
Small battery capacity
-
Rubber port covers that don't lock
Dell makes a number of highly rugged laptops, and the 7230 is one of the latest that uses a modern Intel platform. Drop-tested to 4ft (1.2m), it can handle temperatures up to 63C and is an IP-65-rated tablet that protects the ports against ingress from dust and water.
To get the whole laptop experience, you must add an optional keyboard, and it will also need other optional items added before it is truly ready for deployment. The stock machine comes with one battery, but it has space for an additional one, and these are relatively inexpensive as laptop batteries go.
However, the single battery only runs the machine for a little over 5 hours, so you will need at least two or more, to get through a working day. The best aspects of this machine are a remarkably bright display that is visible in bright sunlight, an excellent 12th-generation processor, LDDR5 RAM and user upgradable storage.
Conversely, the way the keyboard attaches and detaches is clumsy, the RAM isn't upgradable, and the storage uses the 2230 M.2 form factor limiting drive capacity to 2TB. We're also not fans of the rubber plug method of protecting ports, as over time, these tend to get broken, lost, or just fail to stop contamination.
Overall, this is a highly robust and powerful system, but the outlay for a fully specified model might put off some customers.
Read our full Dell Latitude 7230 Rugged Extreme review
Best rugged 2-in-1 laptop
4. Panasonic Toughbook CF-33
Best of both worlds
Specifications
CPU:
Intel Core i5-7300U processor
Graphics:
Intel HD Graphics 620
Connectivity:
WiFi, Bluetooth, GPS, LTE, Ethernet
Dimensions:
313.0 x 288.4 x 46.1mm
Reasons to buy
+
2-in-1 design
+
Fantastic screen
If you want one of the best 2-in-1 laptops but don't want something that feels like it will snap in half the first chance it gets – the Panasonic Toughbook CF-33 is for you. This 2-in-1 has flexibility that most rugged laptops don't. If you need something easy to carry while taking stock and jotting down notes, tablet mode will work wonders. Then, if you need to type up some documents, you can attach the keyboard and comfortably type away. It may be expensive, but it's one of the only 2-in-1 laptops that can take a beating.
Best rugged laptop for everyday use
5. HP ProBook x360 11 G1 EE Notebook PC
A sturdy laptop for everyday use
Specifications
CPU:
Intel Celeron N3350 processor
Graphics:
Intel HD Graphics 500
Connectivity:
WiFi, Bluetooth,
Dimensions:
207 x 302.4 x 19.9mm
Reasons to buy
+
Good price
+
Thin and light
Reasons to avoid
-
Not as robust as other devices
-
Underpowered
You might think the HP ProBook x360 11 G1 EE is a normal laptop at first glance. However, once you dive deeper, you'll see there's more than meets the eye. While it isn't designed for big drops and dangerous environments, it's still one of the best-rugged laptops for most everyday users – it's built to withstand more knocks, drops, and liquids than the everyday laptop. This is due to an industrial rubberized body, spill-resistant keyboard, and Corning Gorilla Glass 4 display. It's not going to be as robust as some of the other rugged laptops on this list, but it's easily portable, and the screen can be flipped – making it a rugged 2-in-1 laptop.
Best rugged laptop for performance
6. Lenovo ThinkPad 11e
Performs well, designed well
Specifications
CPU:
Intel Core i3-6100U processor
Graphics:
Intel HD Graphics 520
Connectivity:
WiFi, Bluetooth,
Dimensions:
300 x 210 x 22.3mm
Reasons to buy
+
Good performance
+
Rugged design
Reasons to avoid
-
Bulky compared to normal laptops
Similar to the HP ProBook x360 we mentioned earlier, the Lenovo ThinkPad 11e is more like a standard laptop that just so happens to be a bit rugged. Still, you can tell that Lenovo has put effort into constructing this device, as it includes more robust inputs and can survive drops of up to 90cm. It also features military specifications, making this a laptop that can survive the harshest conditions. What's more, it's affordable while still offering enough processing power for everyday tasks.
Best rugged laptops: FAQs
What are rugged laptops?
Rugged laptops are specifically designed to withstand harsh environments and rough handling. They are often used by military personnel, field technicians, and other professionals who need a reliable and durable computing solution.
What makes a laptop rugged?
Rugged laptops typically have features such as reinforced hinges and hinges, spill-resistant keyboards, and shock-absorbing materials to protect against drops and impacts. They may also be sealed against dust, dirt, and moisture, and have higher temperature tolerance.
What are the best rugged laptops on the market?
Some of the top-rated rugged laptops include the Panasonic Toughbooks, Dell Latitude Rugged lineup, and Lenovo ThinkPad Extremes. These laptops have received praise for their durability, performance, and features such as long battery life and high-resolution displays.
Are rugged laptops good for everyday use?
Rugged laptops are designed for demanding environments and may be overkill for everyday use. They tend to be bulkier and heavier than standard laptops, and may not have the same level of performance or features. However, they can be a good option for users who need a reliable and durable computing solution, even if it means sacrificing some portability and aesthetics.
Are rugged laptops more expensive than standard laptops?
In general, rugged laptops tend to be more expensive than standard laptops due to their specialized features and durability. However, the price difference can vary depending on the specific model and features. It's worth considering the long-term cost of ownership when deciding whether a rugged laptop is the right choice for your needs.
Are you a pro? Subscribe to our newsletter
Sign up to the TechRadar Pro newsletter to get all the top news, opinion, features and guidance your business needs to succeed!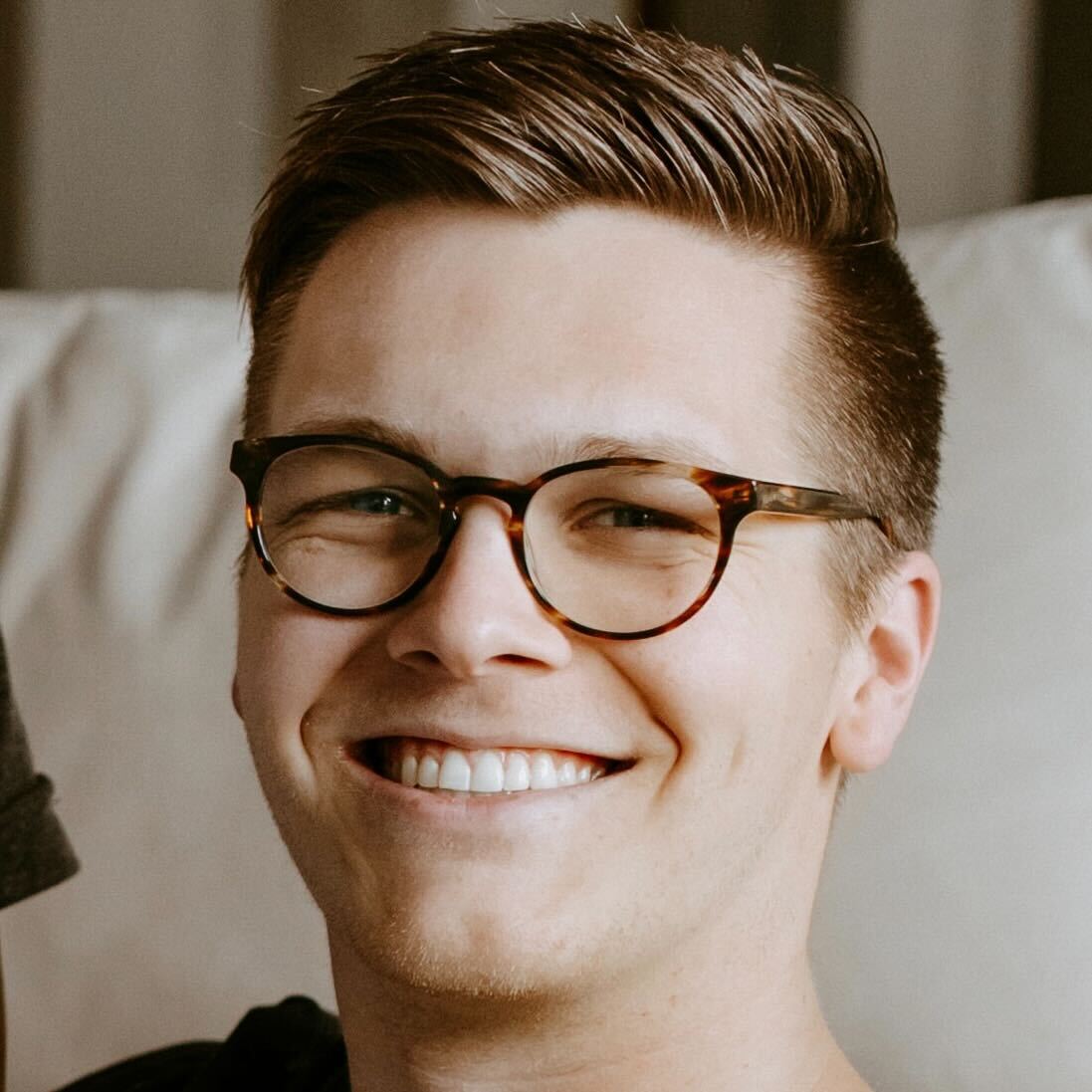 B2B Hardware Editor, TechRadar Pro
Collin is the B2B Hardware Editor for TechRadar Pro. He has been in journalism for years, with experience in small and large markets, including Gearadical, DailyBeast, FutureNet, and more.
Collin is an experienced individual who has an abundance of knowledge when it comes to all things professional hardware. He is the go-to subject matter expert for TechRadar Pro and focuses on standing desks, office chairs, business laptops, "pro" monitors, and other similar topics. With his in-depth understanding of these areas, Collin can provide invaluable insights and advice to readers looking to make informed decisions about their hardware investments.