EDITOR'S NOTE: February 2023
As we roll into 2023, there's never been a better time to pick up a Windows laptop. Despite a slightly rocky start, Windows 11 is gradually maturing into an excellent, versatile operating system that iterates on the strengths of Windows 10 without totally reinventing the wheel (and breaking it in the process - looking at you, Windows 8)
Whether you're after a slick gaming laptop or a lightweight productivity powerhouse, we've got you covered. Most if not all of these laptops will come with Windows 11 if you buy them new, and they'll all be eligible for a free Win11 upgrade if they don't!
- Christian Guyton, Computing Editor
The best Windows laptop is a machine that strikes a balance between versatility and power. Not only can they handle daily productivity tasks but also has robust enough specs to chew up and spit out more intensive tasks. They even come loaded with tons of features that elevate your computing experience.
Even though the best MacBook and Macs, which are outfitted with M1 and M2 chips, are attractive options they don't have the same level of flexibility that Windows machines offer. The latter is able to run a much wider array of programs, including bonus features like touch displays. The best 2-and-1 laptop versions of these have form factors with plenty of modes including a tablet mode.
You'll see that many of our picks feature options for all sorts of needs: portability, productivity work, programming, music, gaming, and more.
Affordability is also key, especially with the cost of living crisis ongoing and sharply raising prices of tech. This is the perfect time to upgrade, especially with so many best laptop deals out there. And, if you're looking for faster connectivity when you're online, it might be a great idea to upgrade the wireless router your laptop is connected to as well.
The best Windows laptop for 2023
Why you can trust TechRadar Our expert reviewers spend hours testing and comparing products and services so you can choose the best for you. Find out more about how we test.
The Microsoft Surface Laptop 4 is an impressive piece of tech powered by Windows. Keeping in tradition with the previous Surface devices, the design and build quality is incredible and the laptop comes with an installation of Windows 10 that's free of bloatware. It also comes with a free Windows 11 upgrade if you want to update your operating system.
The Surface Laptop 4 comes equipped with a PixelSense touchscreen that's not only gorgeous, but sets it apart from the competition - namely Apple, who has yet to release a laptop with a touchscreen. The keyboard attached to the laptop is incredibly comfortable and great if you're someone who spends a lot of time typing or writing.
When it comes to hardware, this laptop has excellent specs capable of running all your favorite apps with ease and efficiency. Our tests showed the Surface Laptop 4 with an impressive battery life, lasting over 13 hours. Plus, for all you're getting in this laptop, it's also competitively priced compared to other Windows laptops.
Read our in-depth Microsoft Surface Laptop 4 review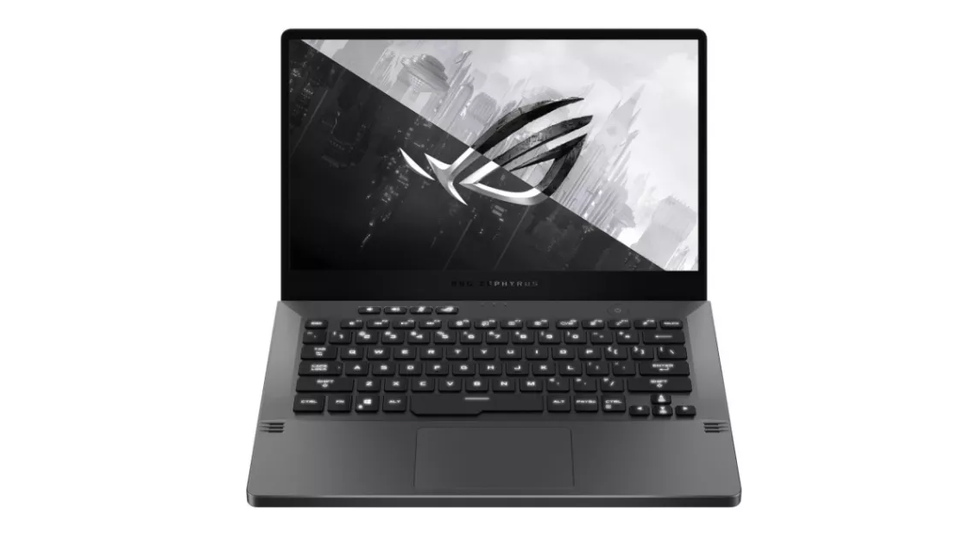 The Asus Zephyrus G14 may be designed like a gaming laptop, but it's proven itself a more than capable all-around laptop. Whether you are serious about your gaming or need a powerful laptop for productivity or content creation, this is the best Windows laptops to deliver amazing battery life, a fast screen, and a thin and light chassis that makes it super portable.
More importantly, its sheer performance is astonishing, thanks to AMD Ryzen chips powering it. That AMD Ryzen 9 4900HS, for one, has proven to be quite the speed monster during testing, smashing through all our CPU-heavy testing workloads without breaking a sweat.
It's not the cheapest option out there, but you have to pay a premium for quality. And, if you're an AMD fan, you'll certainly appreciate the processor under its hood.
Read our in-depth Asus Zephyrus G14 review
The Razer Blade 15 line is as impressive as ever with this 2022 refresh, which is kitted out with the latest powerful hardware to see you through the most demanding game sessions and workloads. This is raw gaming power, if we ever saw one, delivering a whopping 62% boost in multitasking performance in our Cinebench R23 test as well as outpacing its predecessor in the 3DMark tests.
Of course, that Classic Razer style and remarkably thin chassis we know and love are back, supported by a great selection of ports. That makes it just as great for content creators as it is for gamers.
Sadly, all that boost in power isn't doing its battery life any favors, as that's worst than what the Razer Blade 15 (2021) offered. That's likely to the power-hungry 12th-gen Intel chips inside. If you want the most powerful Windows laptop in 2022, this is the one to get. You just have to make sure you're not too far away from an outlet.
Read our in-depth Razer Blade 15 (2022) review
It's not often you find an affordable laptop that ticks most things on your list, but the Samsung Galaxy Book2 360 comes pretty close. It might not be the cheapest laptop out there, but it's affordable for most people, especially with Samsung always holding sales year-round – which means that it's definitely a good idea to wait until one comes around.
More importantly, it gets all the vital elements right. One of the things we appreciate here is that while many hybrid laptops struggle to handle beautifully in tablet mode, the Galaxy Book2 360 has proven during our testing that it works well in both laptop and tablet modes. It's also among the most lightweight laptops we've tested so far this year, as well as one of the longest-lasting 12th-gen-powered ones we've used.
But wait, there's more: its AMOLED display is an absolute stunner so you can use this laptop for more than just productivity. You'll have a heck of a time streaming your favorite shows and the latest movies as well.
Read our in-depth Samsung Galaxy Book2 360 review
The Lenovo Yoga 9i Gen 7 has some big shoes to fill, considering its predecessor's near-perfect quality, but here we are with an even more impressive model touting significant improvements over the 2021 model. This 2-in-1 isn't going to be accessible to most people, but its upper mid-range price tag certainly comes with a few perks.
Among those perks is its display. If you get the OLED touch display model, as we did for our review, know that you're getting a gorgeous display with Dolby Vision for an immersive visual experience. Add its Bowers & Wilkins speakers that not only support Dolby Atmos but also sound phenomenal, and you can forget about watching movies elsewhere.
Its performance is impressive as well; as are its ergonomic keyboard, lightweight chassis, and form factor that stays thin both on laptop and tablet modes.
Read our full Lenovo Yoga 9i Gen 7 review
With the Samsung Galaxy Book2 Pro, Samsung is out to prove that they don't need reinvent the wheel, not when they've already got one that already works beautifully. This successor to the highly praised Book Pro comes with everything we love about the original – a full-scale keyboard, a massive trackpad, a thin and ultralight chassis – only refining where it matters.
Our tests show that Book2 Pro not only comes with a new 12th-gen chips that makes it snappier than ever, but also boasts an improved thermal performance and upgraded speakers. The latter is definitely a welcome change, especially for Book Pro owners who've endured its weak audio.
Productivity pundits who can keep going for hours on end will also appreciate the breathtaking battery life. You're not just getting "all-day" battery life here. Giving us up to 16 hours and 38 minutes of juice during our movie loop test, this Windows laptop might even outlast you most days.
Read our in-depth Samsung Galaxy Book2 Pro review
Special edition laptops are often gimmicky but not the Asus ZenBook 14X OLED Space Edition. Designed to celebrate the 25th anniversary of Asus laptops launching into space in 1997, it's brimming with elements that spacemen and space nerds can appreciate.
It's dazzling OLED display, which boasts 550 nits of peak brightness, a 1,000,000:1 contrast ratio, DisplayHDR 500, and 100% DCI-P3 coverage, makes us feel like we're in the Cupola of the ISS. Of course, elements like the space station-reminiscent laser engravings on the aluminum lid, ad astra per aspera morse code etchings, and the 3.5-inch ZenVision display help sell that illusion as well.
It's also a laptop made for professionals, thanks to its powerful innards that deliver phenomenal performance – that's despite the lack of a discrete GPU. It absolutely obliterates 2021's Asus ZenBook 13's benchmark scores, which is saying something as that laptop had the best performance we'd seen that year. The battery life of over four hours is disappointing, but if you want space-themed flourishes and a breathtaking performance, this is the best Windows laptop for you.
Read our in-depth Asus ZenBook 14X OLED Space Edition review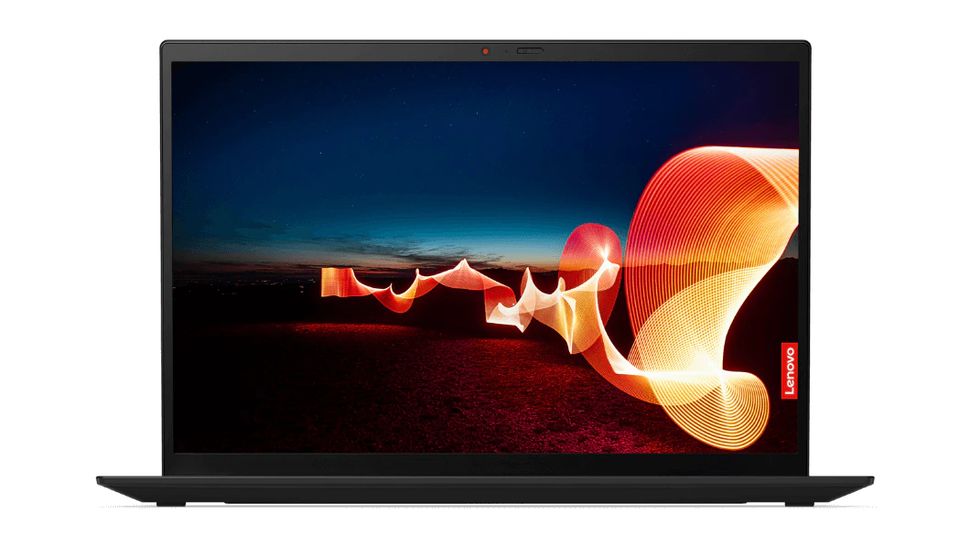 The Lenovo X1 Carbon Gen 9 is not only a fantastic ultrabook, but it's also a top-notch Windows laptop for business. And, just like all the previous models, this portable seems to do everything right. It's a powerful, fully-featured machine that's also slim, lightweight, and stylish.
It isn't the greatest for creative projects. However, it handles productivity tasks swimmingly, thanks to that 11th gen Intel Core CPU and Intel Iris Xe graphics, not to mention at least 8GB of RAM (upgradable to 32GB).
On top of that, it also comes with the kind of battery life that will last you through a full work day and more. In the PCMark10 battery test, it lasted us a little over 15 minutes. And, it's Evo-certified so you know it's a quality machine, not to mention brimming with security features.
Read our in-depth Lenovo X1 Carbon Gen 9 review
If you want a 17-inch Windows laptop with stylus support, then the MSI Creator Z17 is definitely the laptop for you – it is, after all, the first 17-inch to offer such functionality. But, it's so much more than that.
Straddling that line between a creator's workstation and a gamer's dream machine, there's plenty of power under the military-grade hood here. And, it's just the laptop for content creators who love to game and gamers who also create content. One thing we really appreciate about it is that despite its sheer power, it comes with quieter fans that should help with your workflow or gaming sessions.
Supporting those workloads is a beautiful-looking display that's CalMan-verified and offers 100% DCI-P3 color gamut for cinematic video editors who work in that color space. Of course, its 165Hz refresh rate offers smooth visuals when playing fast-paced games. We shouldn't necessarily game or edit with a touchpad, but those who do will welcome the 50% larger touchpad that's as smooth and responsive as ever.
Read our in-depth MSI Creator Z17 review
The HP Victus 15 is proof that you don't need to splurge on an expensive Windows laptop for gaming to enjoy great performance. Much like with many budget offerings, there are a few concessions here. The laptop, while sturdy, is a bit chunky, which means it isn't the most travel-friendly gaming machine. Its design is also basic, but the fact that it's partially made of post-consumer recycled and ocean-bound plastic makes up for it, especially if you're big on sustainability and having a lower carbon footprint.
In terms of performance, we found the battery life disappointing as well, as it gave us a little over four hours during our battery tests. The good news is that this is made for the desk, rather than for travel anyway so you can keep it plugged.
Even better news, its performance and heat management are hard to beat. At lower settings, you should be able to enjoy the most demanding games without frustration. It's also a monster at multi-tasking, which makes it ideal for work, school, and entertainment.
Read our in-depth HP Victus 15 review
How to choose the best Windows laptop for you
When it comes to choosing the right Windows laptop, you have to take into account what you want out of it. Maybe you're looking for a powerhouse for gaming or other intensive tasks like video editing. Or, maybe you prefer something that's portable and is ideal for checking emails and basic productivity work.
If performance is a priority, you'll want something that comes with the higher end components such as a fast processor, a decent amount of RAM – 16 GB is a good target to shoot for – and discrete graphics such as one of Nvidia's 3000 series GPUs. If you just need to do basic day-to-day computing, you won't need anything that robust. You still will want internals that can keep up in a few years time, however, so make sure to get a portable with a current generation processor, and at least 8 GB of RAM. And, while storage space can be expanded through an external SSD, you should make sure that whatever you choose has enough for your needs.
When it comes to portability, take into account not only the size and weight of the notebook you're considering but also its battery life. After all, it needs to have enough juice to last a workday without needing a charge. Keep in mind that more powerful laptops with discrete graphics, ones meant for gaming in particular, tend to come with shorter battery lives.
And, of course, make sure you're getting the proper size for your needs. Laptops typically come in 13, 15, and 17-inch models. If portability is your top priority, a smaller 13-inch model is probably going to be your best bet. However, if you need to balance portability with performance, 15-inch models tend to hit that sweet spot. While 17-inch models are ideal for someone who wants a portable with a lot of power and a lot of screen space for easier multitasking.
Beyond that, you should consider the kinds of ports and features you need out of your portable. Some come with just a few USB-C ports while others include SD card readers and HDMI ports for easy use with external monitors. And, some come with security features that you won't find with every portable, such as a fingerprint reader, webcam cover or Kensington lock.
If you can narrow down what kind of performance, portability, battery life, size, and features you expect out of that next Windows laptop, you'll be able to find the right one in no time.
How we test Windows laptops
We know how big an investment getting a new computer is, so when we test a Windows laptop, or any other laptop for that matter, we make sure to try out every aspect of it. To start with, we take a look at its design and how well thought its layout is. Its size, portability and even aesthetics are taken into account as well. After all, if you're going to drop a decent amount of money on something, you want it to look like it's worth the price tag. The keyboard and trackpad get plenty of attention so that we know how comfortable a notebook is to work on.
We spend quite a bit of time testing performance. And, we start by getting a sense of what a portable can do in the wild. Whether that means editing, playing games, or opening a bunch of tabs in Google Chrome depends on the type of laptop. But, we make sure that it does what it claims it's supposed to do as well as compare that real world use to its competitors. There's also some standardized testing to make the comparisons easier. We run the same benchmark tests on all the laptops we review for concrete comparisons.
Included in that testing is battery life. Considering how much users expect out of a laptop, this is a vital step in our process. On top of a synthetic benchmark test, we also run a 1080p movie on loop to simulate more organic battery usage and record the results.
Of course, we test all the individual features of a portable as well, including a its webcam, mic, ports, and other features. Once we've gathered all our notes and have seen where a laptop has exceeded or missed expectations, we look at the price to see if it's worth the price for its intended audience.
Today's Best Windows Laptop Deals