Best laptops for photo editing in 2023
Best
Contributions from
last updated
Find the best laptops for photo editing on the move
VERDICT
REASONS TO BUY
REASONS TO AVOID
If you're looking for the best laptop for photo editing, it's all about balancing performance and portability. Powerful enough to run Photoshop, Lightroom, and other photo editors. Yet lightweight and portable enough to go with you on any assignment.
The best photo editing PC is great when you're based at home, in the office, or in the studio. But the lives of photographers, artists, and designers is always unpredictable, and you never know when inspiration might strike. That's when the best photo editing laptops really come into their own.
We've tested the best laptops for photo editing across Windows and Mac. Our round-up even includes some of the best laptops for graphic design and best video editing laptops for smooth creative workflows.
As part of our review process, we've explored each device's internal specs like CPU, GPU, and RAM. We've also assessed weight, portability, screen quality, and overall performance when using the laptop for photo editing software.
Best laptop for photo editing
Why you can trust TechRadar We spend hours testing every product or service we review, so you can be sure you're buying the best. Find out more about how we test.
Below you'll find full write-ups for each of the best laptops for photo editing in our list. We've tested each one extensively, so you can be sure that our recommendations can be trusted.
Best laptop for photo editing overall
An Apple for all
Specifications
CPU:
Apple M2 Pro (12-core) - Apple M2 Max (12-core)
Graphics:
Integrated 19-core GPU - Integrated 38-core GPU
Screen:
16-inch, 3456 x 2234 Liquid Retina XDR display (mini-LED, 1,000 nits sustained brightness, wide color P3 gamut, ProMotion technology)
Reasons to buy
+
New M2 Pro and M2 Max chips
+
Over 20 hours battery life
+
Still the best screen on a laptop
If you're looking for the best laptop for photo editing, the MacBook Pro 16in M2 model offers outstanding performance, wrapped up in that always-sleek Apple aesthetic
We don't hesitate in calling this "the best screen on a laptop" in our review. Its gorgeous 16in, 3456 x 2234 Liquid Retina XDR display providing a broad canvas for any photo editing project.
Driving the Apple Macbook Pro is the powerful M2 chip that we found more than capable of handling hardware-intensive creative apps. Benchmarking the machine, it hit a PugentBench Photoshop score of 1,060; Premier Pro scored 1,095; Blender, 123.97. The base configuration comes with 10-core CPU, a 16-core GPU, 16GB memory, and 512GB SSD storage. However, photographers and editors will be better off with the 32GB RAM and 1TB storage configuration.
It's not the lightest photo editing laptop, and its larger screen makes it less portable. But the Macbook Pro is a great choice if you're on the go, working at home, in the office, the studio, the coffee shop. Whether running plugged in or off the battery, there were next to no differences in performance during our tests.
Read our full Apple MacBook Pro 16-inch (2023) review
Best laptop for photography professionals
A powerhouse for photography professionals
Specifications
CPU:
12th Gen i7 - 13th Gen i9
Graphics:
Nvidia GeForce RTX 3050 - RTX 4080
Screen:
17in FHD / UHD 4K InfinityEdge Touch, 500-nit display
Reasons to buy
+
Gorgeous design and build quality
+
Excellent CPU performance
+
Remarkably good battery life
Reasons to avoid
-
Not exactly cheap
-
Not the most portable laptop around
Dell XPS 17 is one of, if not the slickest and sleekest laptops around. If it looks familiar, that's because it's an upgrade on the 2021 model - an equally suitable choice for photographers and content creators.
The 17in panel is a stunner of a screen rated at a punchy 500 nits, with 100 percent coverage of the Adobe RGB gamut. CPU performance will meet even the most demanding users. Our testing showed it effectively has everything you could ask for, tearing through everything from video encodes to 3D renders with ease. It's a speedy machine, too. You'll have no difficulty running image editors like Photoshop and Lightroom.
For working on the go, we found battery life surprisingly good for a photography laptop of this size. In the TechRadar movie test, it lasted an impressive 10.14 hours. On the other hand, it's not the most portable laptop for photo editing. If you're looking for a Dell laptop you can place in a bag and take to multiple locations, the XPS 13 is the better option.
Read our full Dell XPS 17 (2022) review
Best photo editing laptop designed for creatives
Built for creatives and creators
Specifications
CPU:
13th Gen Intel Core i9
Graphics:
Nvidia GeForce RTXTM 4070 Laptop GPU 8GB GDDR6
Screen:
16-inch, 4K UHD+ 3840x2400, OLED, 16:10
Reasons to buy
+
Fantastic overall power
+
High-quality OLED screen with 16:10 aspect ratio
+
Great aesthetic look
+
Intuitive keyboard
Reasons to avoid
-
Odd port placement
-
Battery life could be better
The Gigabyte Aero line is specifically designed as a laptop for creative endeavors like photo editing and video editing.
First impressions are great. An aluminum frame with a clean, simple design. An accurate, tactile keyboard. A striking 16:10 4K OLED display that promises plenty of room to play with images. For its size, it's a surprisingly lightweight laptop for photographers..
Under the hood is no less impressive. You'll find an RTX 4070 GPU, up to 4TB SSD storage, and up to 64GB RAM. A 13th-gen Intel Core i9 CPU powers the machine - and you'll need it. Reviewing the device, we found the Aero 16 handled basic documents and web browsing effortlessly and noiselessly. When we moved on to video editing and photo editing, that's when we noticed this laptop even start to rev its i9.
On the downside, it's not the most affordable option on the market, even when compared with Apple Macs. The battery lasted 8 hours and 23 minutes in our testing - frankly, we expected more. And the placement of ports to the rear, usually associated with mobile workstations, took some getting used to. Still, performance was good overall, scoring 7158 on the standard PCMark test we ran.
Read our full Gigabyte Aero 16 review
Best photo editing laptop for portability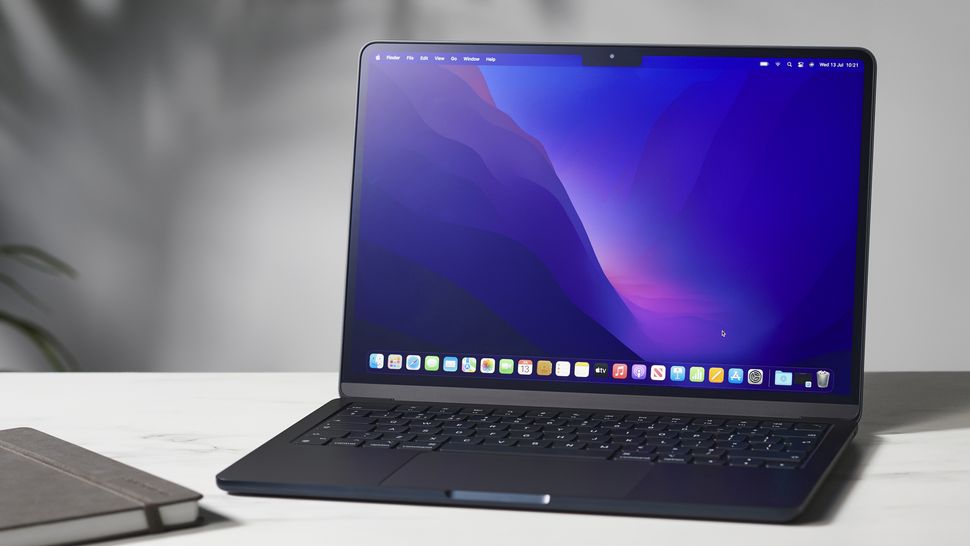 Thin, lightweight, and impressively powerful
Specifications
Screen:
13.6-inch LED-backlit display with IPS technology, 2560x1664, 500 nits brightness, P3, True Tone technology
Reasons to buy
+
Great new design
+
Very good performance
+
Long battery life
+
Lightweight
Reasons to avoid
-
New colors are a bit tame
-
Previous model is much better value
If you prize portability and performance, the MacBook Air is an exceptional choice of laptop. Weighing just 2.7 pounds (1.24kg) and measuring 11.97 x 8.46 x 0.44 inches, it's slim and light and comfortable enough to cart to multiple locations.
The M2 processor is smooth and powerful. If you're editing in the Adobe suite, you'll find M2-native apps for more reliable performance. During tests, we even managed to edit 4K home movies in iMovie. The MacBook Air didn't even break a sweat. We'd go so far as to say we saw no perceptible difference to the M2 MacBook Pro when used for similar tasks.
With a limited amount of rather professional-looking hues, those looking to express themselves will be disappointed. It's also expensive compared to the previous model, despite not quite matching up to it - although it's a close run. Think of it more as a replacement for the 13-inch MacBook Pro, and it starts to make a lot more sense. See our MacBook Air 15 review to compare the 13- and 15in models available.
Read our full Apple MacBook Air (M2, 2022) review
Best for "laptop perfection"
A device that delivers "laptop perfection"
Specifications
CPU:
12th Gen Intel Core i5 - i9
Graphics:
Nvidia RTX 3050 Ti
Screen:
15.6-inch UHD+ (3,840 x 2,400p) touchscreen, 500-nit, non-OLED display
Reasons to buy
+
Gorgeous design
+
Powerful performance across the board
+
Outstanding battery life
Reasons to avoid
-
Not powerful enough for gaming on the side
-
Starts expensive and price soars with better specs
"The 2022 Dell XPS 15 delivers laptop perfection" was our verdict after testing this stellar laptop. Combining a gorgeous design with powerful performance across the board, the XPS 15
It's all down to the improved specs. The Intel Alder Lake processor, the faster RAM. But what many devices do competently, the XPS 15 does brilliantly, outperforming pretty much every other laptop on the market in this range. Our tests revealed all. Single-core performance in GeekBench 5 for the XPS 15's Core i7 was nearly as strong as the Intel Core i9-12900H in our Asus ZenBook 14X OLED Space Edition. It did even better in CineBench R23's multi-core test. With its discrete GPU, the photo editing laptop achieved exceptional results in our 3DMark benchmarks. However, as a gaming laptop, performance is solid but unspectacular.
As a 15in laptop, it's highly portable - complemented by an impressive battery life. In our PCMark 10 test. it lasted just over 12 hours, and about two hours less in our HD movie test.
Read our full Dell XPS 15 review
Best MacBook alternative for photographers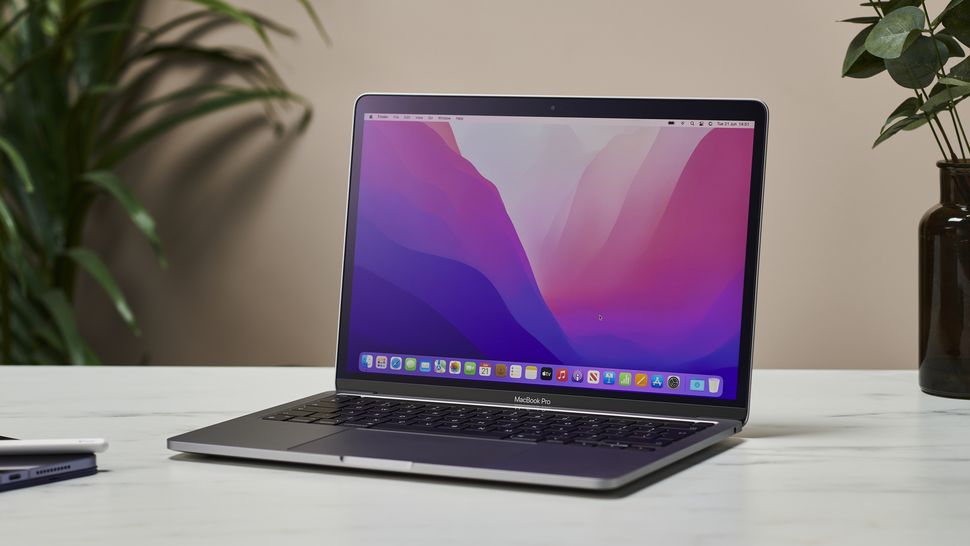 A more portable MacBook with plenty of power
Specifications
Screen:
13.3-inch LED-backlit display with IPS technology, 2560x1600, 500 nits brightness P3, True Tone technology
Reasons to buy
+
M2 chip is a brilliant performer
+
Excellent battery life
+
Almost silent in use
+
Can even play games
Reasons to avoid
-
Still only two Thunderbolt ports
-
720p webcam
-
New MacBook Air offers better value
It may look like its predecessor, but the Apple MacBook Pro 13in offers a vastly improved performance and battery life, thanks to its powerful M2 processor.
We put it to the test to prove it, and were delighted with the results. This laptop easily handled everything from photo editing to video editing. What's more is that it tackled those tasks in near-silence throughout our time with the MacBook. The fans rarely kick in to keep things cool and minimize distractions from your creative process. And yes, battery life is longer than ever, lasting over 15 and a half hours during our testing.
Those wanting to upgrade from its predecessor might be disappointed. For starters, there are still only two Thunderbolt ports. And the 720p webcam is poor. Nor does the design doesn't stray far from Apple's classic aesthetic - but if it ain't broke, don't fix it. The smaller screen size and overall portability makes it a better choice for someone regularly on the move. If an upgrade in specs and performance is top priority, it's worth it, especially considering it hasn't gone up in price.
Read our full MacBook Pro 13-inch (M2, 2022) review
Best mobile workstation for photo editing
For when power and performance are more important than portability
Specifications
CPU:
12th Gen Intel Core i7 - i9
Graphics:
Nvidia RTX A2000 - A4500
Screen:
Up to 16" WQUXGA (3840 x 2400), OLED, Anti-Reflection/Anti-Smudge, Dolby Vision™, Touch, 100% DCI-P3, 400 nits, 60Hz
Reasons to buy
+
Incredibly powerful
+
Durable design and build
+
Full keyboard with numpad
+
Multi-touch, OLED display
Reasons to avoid
-
Very large size
-
Expensive compared to some of the competition
The Lenovo ThinkPad P16 is a big, bold mobile workstation - it's well over twice the weight of a MacBook Air - so It's not one to be carted around all day. But if you want a powerhouse machine, we found this one ripped right through every test we threw at it.
Outside, the casing is sturdy and feels durable, the full-sized keyboard with numpad feels comfortable to type on. And the 4K OLED display is, we found, bright and clear - even in the middle of the day, we could easily see every area on our screen.
Inside, you'll find a serious work-horse of an engine. When we tested the photo editing laptop, with the 12th Gen Intel i9 configuration, it showed a strength for more complex creative or design projects and workflows. It's not the absolute fastest, but it's close, scoring 7651 in our extended PCMark testing, which is comparable to similar devices.
Overall, the Lenovo ThinkPad P16 is well-built and ready for intense creative tasks, 3D modeling, and the like.
Read our full Lenovo ThinkPad P16 Mobile Workstation review
Best photo editing laptop for gamers
8. Razer Blade 17 (2022)
The ultimate laptop for gamers and creatives
Specifications
CPU:
12th Gen Intel Core i7 - i9
Graphics:
Nvidia RTX 3060, RTX 3070 Ti, RTX 3080 Ti,
Screen:
17.3-inch QHD, 240Hz, G-Sync
Reasons to buy
+
Outstanding performance
+
Beautiful, modern design
+
Fantastic keyboard layout and size
+
So quiet we thought it was broken
Reasons to avoid
-
Incredibly expensive
-
Disappointing battery life
We weren't kidding when we called the Razer Blade 17 "the ultimate laptop for gamers and creatives."
The Razer Blade series of laptops have gained a reputation for offering the best of both worlds - sleek and professional look paired with powerhouse creative performance. During our testing, we used the laptop for everyday use, as well as running creative apps like Adobe Photoshop and Blender. With 32GB RAM, it never appeared to struggle.
Despite its size, it does fit into a standard-sized backpack. But it's undoubtedly a large machine that absolutely eats through the battery. And it's a shame to see Razer stick with the 16:9 screen ratio when other laptops for photo editing are moving to 16:10. If that's not a concern, it's worth consideration. See our Razer Blade 14 review and Razer Blade 15 review to compare the smaller models to this beast.
Read our full Razer Blade 17 (2022) review
Best 2-in-1 laptop for photo editing
A laptop and tablet for photo editing
Specifications
CPU:
12th Gen Intel Core i5 – i7
Graphics:
Intel Iris Xe Graphics
Screen:
13.5-inch 3K2K UWVA OLED Display
Reasons to buy
+
Great design
+
The OLED screen is lovely
+
Comes with a tablet pen
+
Good battery life
Reasons to avoid
-
Touchpad has sensitivity issues
-
Can get too expensive with the OLED screen
The HP Spectre x360 is a beauty of a machine - so if great-looking laptops appeal, this one deserves closer inspection. With its gem-cut design and sleek profile, it's this one of the most beautiful laptops on the market right now.
This 13-inch stunner is more than just pleasing on the eye, though, with plenty of power under the hood. HP also fitted this with powerful Intel Whiskey Lake processors and long battery life.
When testing out the portable, we loved the OLED display (it's available without OLED for a lower price, though). It's a screen that's ideal for those seeking to maintain consistency (and color accuracy) throughout the creative process. And the inclusion of a tablet pen will be equally useful for digital artists.
What stops the HP Spectre x360 from achieving full greatness are the serious touchpad sensitivity issues - some of the worst we've come across in similar laptops. Otherwise, the extremely portable machine is a delight.
Read our full HP Spectre x360 review
Best laptop for photo editing: FAQs
7 tips for choosing the best photo editing laptop
In the video above you'll discover 7 things to consider when buying the best laptop for photo editing.
Can't watch right now? Here's what you need to know...
1. Brand
Choose a device from trusted manufacturers like Apple, Dell, HP, Lenovo, and Microsoft. These brands typically deliver long-lasting, quality photo editing laptops compared to inexpensive unknown brands, with better customer support, too.
2. Size
The best laptops for photo editing come in a wide array of sizes. Smaller devices are cheaper and more portable; bigger devices are heavier but possess more power. Think about what best fits your creative workflow.
3. Processor
For photo editing laptops running Windows, you can get i3, i5, and i7 chips, with i5 and i7 providing best performance with photo editors. Apple's M1 and M2 processors are both performance power-houses, if you're opting for a Mac. .
4. Storage
500GB should be enough for most people, at least to start. 1TB and above should deliver most lifetime needs.
5. SSD vs. eMMc
Laptops can feature an SSD or eMMc drive. SSDs tend to be more expensive but faster. eMMcs are cheaper but also slower. You can boost your storage space with any of the best portable SSDs, too.
6. GPU
Most photo editing laptops feature an integrated GPU, but these can be expanded with high-end graphic cards - useful if undertaking video editing or using your laptop for gaming.
7. Display
Lower resolutions, like 720p, won't offer crystal-clear clarity, but puts less pressure on a laptop's processor, making photo editing faster. Higher resolutions, like 1080p and 4K, can offer pin-sharp, detailed displays.
Do I need a 4K laptop for photo editing?
You don't need a 4K display on a photography laptop, but it's a good idea if it's within your budget. When it comes to photo editing - or any other visual creative medium - the high the resolution, the better you can see the details in your images and deliver more accurate designs. The cost of 4K displays is falling, too, making them more accessible to photographers at every stage in their career.
If you need a second screen, you may want to consider picking up one of the best monitors for photo editing.
What photo editing laptop accessories do I need?
Below is an excerpt of "The Digital Darkroom: The Definitive Guide to Photo Editing" by James Abbott, published by Ilex Press (£17.70 on Amazon.co.uk). James talks briefly about the essential photo editing accessories that any image manipulation aficionado need to consider.
"As a photographer, you will be well aware that there is a plethora of accessories that you can buy to aid your photography, and photo editing is certainly no exception; some are essential, others are nice to have while the remainder simply come down to personal preference. It's like any hobby really – you can buy as much or as little as you want to but having all the gear does not always guarantee excellence.
You will need a computer – a laptop or a desktop – and, gear-wise, in many cases this will get you 70 percent of the way towards where you need to be with image editing. But getting yourself up to 100 percent is a much steeper climb, and some essential accessories are required to help you get there. In reality, there are only two additional accessories you need, while the others can improve comfort and control. I use all the accessories recommended here, but the most important two by far are the monitor calibration device and a wide gamut monitor, in that order.
A powerful computer Image processing requires a lot of processing power, so powerful computers with multi-core processors and plenty of RAM are essential. The minimum RAM you should consider is 16GB, but 32GB or even 64GB will better help image editing software run smoothly and perform tasks much quicker. If buying a new Mac you'll need to increase the RAM at the point of purchase, but with Windows PC it's much easier to upgrade at a later date. Also, with Windows, gaming PCs are ideal for photo editing.
Wide gamut monitor
A wide gamut monitor is one that's capable of displaying 98–100 percent of the Adobe RGB (1998) colour space. These monitors will nearly always utilize in-plane switching (IPS) technology, which means the monitor will display a clear image from wider/multiple viewing angles, so you don't have to be sitting directly in front of the monitor to view a reliable image. Some of the best monitors for photography are produced by BenQ and EIZO, and these can be connected to both laptops and desktops.
Monitor hood
Some of the BenQ and EIZO monitors designed for photo editing include monitor hoods, but you can also buy universal hoods for both external monitors and laptops. A monitor hood is simply a C-shaped plastic shade that helps to stop stray light from hitting the monitor surface from above and at the sides. This means you'll be viewing a clearer image that's more reliable than if the screen was being affected by glare.
Graphics tablet
A graphics tablet performs the same function as a mouse, but the difference is that you move a special pen over a tablet connected to your computer to move the pointer. The advantage is that it's more natural and comfortable than using a mouse and reduces the risk of developing repetitive strain injury (RSI). Plus, they provide a greater degree of pointer control and accuracy so it's much easier to make fine adjustments – they just take a little getting used to at first.
Monitor calibration devices
A monitor calibration device, such as the Datacolor SpyderX, is an essential accessory. These devices ensure that photo editing monitors are displaying colour, contrast and brightness correctly because most uncalibrated screens won't be. The problem here is that you'd be processing your images according to incorrectly displayed colour, contrast and brightness, so your images will exhibit these problems online, in print and on calibrated monitors."
How to choose the best laptop for photo editing
There are a number of factors when choosing which photo editing laptop is best for you.
It's easy to get bogged down in the tech and spec soup of computer terminology, but there are a couple of key areas that photographers need to think about. Ultimately, you want to make sure your chosen photo editing laptop can match and maximize your creative workflow - whether you use top industry-standard tools like Adobe Photoshop and Lightroom or any of the best Photoshop alternatives and best Lightroom alternatives. Specs-wise, the best laptops for photo editing will often closely mirror the best graphic design laptops.
A good processor is vital - photo editing software is typically CPU-intensive. For this reason, many select the best business laptop or best mobile workstation for editing photos easily, without disrupting the workflow. They're designed to be powerhouses that are unafraid of taking a knock or two (still, be gentle!).
You'll also want the best RAM you can get. You'll need plenty of memory for running a decent photo editor - especially if you're working on large, complex projects.
The GPU isn't quite as important for photo editing, but will be critical if you're working with other creative tools like the best 3D modeling software, VFX software, and even the best video editing software. We've included several laptop models capable of handling cross-content creation in our round-up.
Screen display is an important factor. Ideally, don't settle for less than a color accurate laptop with an IPS display. Look for one with good contrast, a high brightness level, and a wide color gamut – at least 90% sRGB and 70% Adobe RGB.
To keep your files accessible, you'll also want a speedy SSD capable of quickly loading files and packed with plenty of storage space - even if you typically use cloud storage for photos. A conventional hard disk drive will bottleneck performance.
Ports will also play a part in choosing which photography laptop is best for you. Many slimmer, more portable devices come with just a few ports. It means you'll need to carry a laptop docking station for additional connectivity.
The MacBook is favoured by many photographers, and for good reason. But don't rule out comparably priced laptop PCs, which can offer more bang per buck with better upgradability.
How we test the best laptops for photo editing
We've tested hardware built for a range of creative industries and professions. This includes the best laptops for writers, and best laptops for music production.
When we test the best laptops for photographers and photo editing, we're assessing factors such as performance, portability, display type, value for money, and overall design.
Photo editors can often be resource-intensive, especially when working on large, complex projects. So, we test each to see how well they perform when running photo editing software like Adobe Photoshop. Laptops designed for photographers should have no trouble with the industry-standard editing tool.
Creative workflows are unique - so we evaluate each on the individual merits and how well they meet the expectations of their intended users. For example, the Dell XPS 13 will be ideal for users editing images on the go, while the 16-inch MacBook Pro is much-more suited to those who need a creative powerhouse.
See what goes into our tests in How we test laptops and desktops: our reviewing process explained.
Are you a pro? Subscribe to our newsletter
Sign up to the TechRadar Pro newsletter to get all the top news, opinion, features and guidance your business needs to succeed!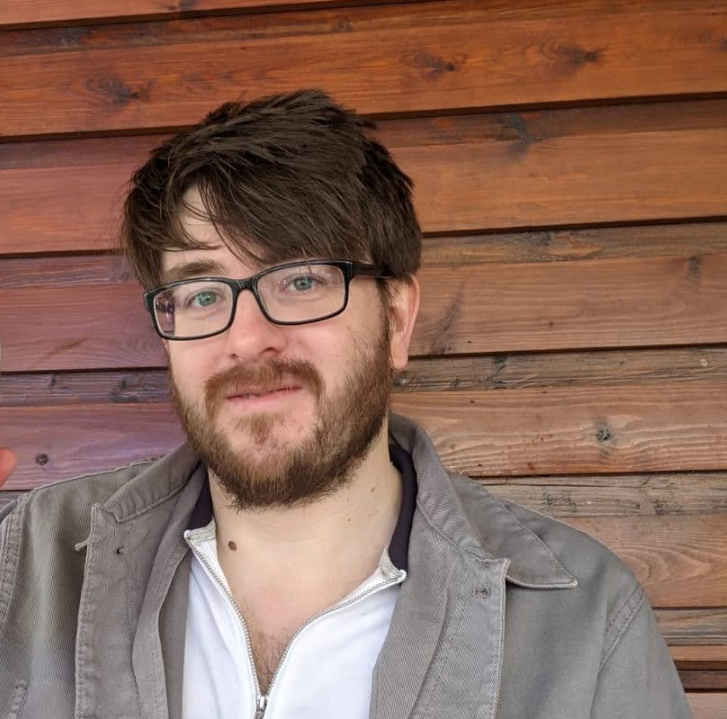 B2B Editor - Creative & Hardware
Steve is TechRadar Pro's B2B Editor for Creative & Hardware. He explores the apps and devices for individuals and organizations that thrive on design and innovation. A former journalist at Web User magazine, he's covered software and hardware news, reviews, features, and guides. He's previously worked on content for Microsoft, Sony, and countless SaaS & product design firms. Once upon a time, he wrote commercials and movie trailers. Relentless champion of the Oxford comma.