Best photo editors of 2023
Best
Contributions from
last updated
Find the best photo editors to kickstart your creativity
VERDICT
REASONS TO BUY
REASONS TO AVOID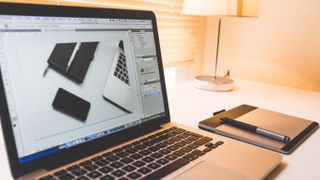 (Image credit: Negative Space / Pexels)
The best photo editors provide a simple way to enhance your digital images with advanced features and powerfully creative tools.
Many devices now come with basic built-in photo editing software. But while these are useful for quick alterations, the best photo editors - and even some of the best free photo editors - let you to do so much more. From object removal to advanced curve adjustments, top photo editing software will let you unlock the next level in advanced image improvements.
Ready to go beyond brightness and saturation sliders? We've tested all of the best photo editing software, to help you find exactly the right editor for your needs, budget, and experience.
We've selected these photo editors after comparing and testing them across aspects, like hardware requirements, performance, toolsets, effects, RAW file processing and conversion, tethering, and affordability. We also looked at their pricing models and compatibility with different cameras and image formats.
Each tool has been recommended because it ticks a particular box – whether because it's great value, fantastic for a particular purpose, or simply the very best editing software you can get.
The best photo editors of 2023
Best photo editor overall
Reasons to buy
+
Solid set of new tools
+
Spectacular sky replacement tool
Reasons to avoid
-
Neural filters can be scary
-
Only available with subscription
Adobe Photoshop has long been a byword for image editing. Even after switching to a subscription model, the renowned software remains the go-to solution for artists, illustrators, designers, and photographers. Its layering, masking, and retouching tools still set the standard by which others are judged, while the power of its layer-based editing system can handle the most complex of creative projects.
Freshly updated, the latest Photoshop variant adds AI into the mix, with automated 'neural filters' which make otherwise laborious edits into one-click adjustments. Impressive but faintly terrifying, features such as Skin Smoothing can be effective if deployed delicately. Sky Replacement is a more resounding success, detecting the horizon with impressive accuracy and masking out overcast skies. It's so effective that it really needs to be seen to be believed.
Other more minor updates, such as new downloadable tutorial assets, show that Adobe is trying hard to justify the continued subscription cost. Provided you're happy to subscribe, Photoshop remains the best in the business for digital image editing.
A Photoshop subscription costs around $30 / £25 / AU$45 per month.
Read our full Adobe Photoshop review.
Best photo editor for those with large budgets
Reasons to buy
+
Seamless raw processing
+
Pro-grade tethering
Capture One Pro covers almost exactly the same territory as Adobe Lightroom Classic, offering cataloging tools, seamless raw processing, manual image enhancement tools alongside preset effects, and a non-destructive workflow that means you can revisit your adjustments at any time.
Its raw conversions are sharper and less noisy than Adobe's, but it doesn't support such a wide range of camera raw formats or as large a number of lens correction profiles. It doesn't have Adobe's mobile apps and online synchronization options either, but it does offer professional-grade 'tethering' tools for studio photographers capturing images via a computer. It's compatible with over 450 camera models, but tethered capture only supports Canon, Sony, Nikon, and Phase One cameras.
Capture One Pro also has a better system for applying local adjustments, using adjustment layers and masks. It's expensive but very, very good.
A monthly subscription works out under $30 / £25 / AU$45.
Read our full Capture One Pro review.
Best subscription-free alternative to Adobe Photoshop
Reasons to buy
+
Full-powered Photoshop rival
+
Great HDR tone mapping
+
Ideal for professionals and prosumers
+
Packed with advanced tools
Reasons to avoid
-
May overwhelm newcomers
-
Some mild Ui annoyances
Serif Affinity Photo offers one of the best photo editor and compositor experiences, and it works great on a Mac or PC.
It's packed full of features that would rival its biggest competitors like Photoshop and is clearly designed for the prosumer or professional in mind. With so many tools we can't possibly list them all, so we won't even try - but it's worth taking advantage of the 10-day free trial to discover them and test them out for yourself.
The interface is clean and elegant, although perhaps a little too colorful, and the use of popup windows to access some parameters is distracting, but overall, if you're used to such software, you'll feel right at home in Affinity Photo.
We were previously concerned about a lack of updates to the photo editor. However, that's all changed with the recent launch of a major update, which adds a host of useful tools for photographers, artists, content creators, and designers.
Best of all, the price is excellent - it offers real value for money and it's a one-time buy. No subscriptions here. Don't hesitate to take advantage of its 10-day free trial to test it out for yourself.
Right now there is a 40% off deal, so you can pick up the basic package for a one-off payment of around $40 / £36 / AU$60, and the entire suite on all platforms is around $100 / £90 / AU$150.
Read our full Affinity Photo review.
Best photo editor for quick pro results without the nitty gritty
Reasons to buy
+
Easy to use
+
Excellent results
Reasons to avoid
-
Effects can be repetitive
-
Performance could improve
Filling a gap between basic image editors and professional programs like Photoshop, Luminar AI uses artificial intelligence to make excellent edits quickly, through a clear, accessible interface. Don't know your color correction from your curves? Point Luminar AI at a given image and it will instantly apply the appropriate fix. Or if you do know how you want the image to look, Luminar AI can help you drop in a new sky, smooth out skin blemishes or selectively sharpen key parts.
The process is all based around Templates – which offer one-click adjustments that immediately spice up your photo – and Edits, where effects are automatically applied. Try it on a series of images and you'll probably get results that are close to what a professional would produce, without a protracted editing session. Tools are simple but fundamentally solid.
The flip side is that you won't learn the ropes of image editing, because the complexities all take place beneath the surface. Performance can also be sluggish when navigating images, while some of the overlay effects produce repetitive results. All the same, Luminar AI is a new type of photo editor that's perfect for hands-off photographers.
Read our in-depth Luminar AI review.
Best photo editor alternative to Photoshop and Lightroom
Reasons to buy
+
Fantastic features in latest version
+
RAW editing and file management tools
+
Stable software
+
Tutorial library for beginners
Reasons to avoid
-
PC-only
-
May feel daunting to newcomers
ACDSee Photo Studio Ultimate offers plenty of Photoshop-level functions at a fraction of the cost. And while it doesn't match Adobe's photo editing software on every feature, it's a professional photo editor for Windows, packed with most tools that most photographers, designers, and artists need.
Highlights include photo-stitching and non-destructive RAW editing, giving it Adobe Lightroom-style capabilities. The newest version boasts some great AI-powered 'actions' (as they're called here). These effectively cut down on otherwise time-consuming tasks, like blurring backgrounds or selecting specific objects.
When we tested out these tools, we found them very easy to use, producing great results. We were particularly impressed with the AI Face Edit, letting you alter the face of your subject like you're performing digital plastic surgery.
Photo Studio Ultimate is available to buy outright for a one-off price. This gives you a year of free updates and technical support.
You can also pick it up on a monthly or annual subscription, bundling one of the best photo editors alongside Gemstone Photo Editor, Luxea Video Editor, Video Converter Pro, and Photo Studio for Mac.
Subscribers receive free updates, 100GB cloud storage, and access to online tutorials and workshops. Ideal if you're just starting out as a beginner, although it may initially feel daunting to those new to photo editing.

Read our full ACDSee Photo Studio Ultimate review
6. Exposure
Best photo editor for recapturing the romance of analog images
Reasons to buy
+
Wide range of effects
+
Good image adjustment controls
Reasons to avoid
-
Can't combine images
-
No thumbnail preview importing
Exposure blends old analog 'looks' with contemporary photo enhancement tools. It has a large catalog of antique and modern film effects that simulate fading, cross processing, grain, light leaks, vignetting, borders, and a whole range of traditional films and processing techniques.
These are all built using tools that can also be used for regular image enhancements, including curves, color adjustments, and more. But while it offers adjustment layers for 'stacking' and blending corrections, you can't combine images.
What you do get, though, is a fast and effective folder-browsing system for organizing your photos with all the power of filtering and keyword searches without the fuss of importing them into a catalog. Not to mention, Exposure has a pleasing interface, is not subscription-based, and comes with a whopping 30-day free trial (no credit card info needed).
7. ON1 Photo RAW
Best photo editor for those who want an all-in-one solution
Reasons to buy
+
Neat all-in-one solution
+
Great value
+
Integrated image layers
Reasons to avoid
-
Raw processing could be better
ON1 Photo RAW started out as ON1 Perfect Suite and has quickly evolved into a more modern, integrated program rather than a collection of plug-ins.
It can still work as a plug-in for Lightroom and Photoshop, where you can browse the huge library of preset effects and manual adjustment filters to create 'looks' that the host programs can't, but ON1 Photo RAW also works as a standalone program, complete with its own image browsing/cataloging tools.
In fact, this could be the only photo editing tool you will ever need – though the interface text is quite small and the raw conversions do not match the quality you get from Capture One and DxO PhotoLab.
For power, value, and spectacle, though, ON1 Photo RAW is terrific, and recent versions have added AI-powered image masking and cutouts.
Best photo editor for great lens correction options
Reasons to buy
+
Powerful localised adjustments
+
Brilliant lens correction
Reasons to avoid
-
Doesn't support Fujifilm X-Trans files
-
Some tools cost extra
DxO Optics Pro, famous for its lab-derived lens correction profiles and awesome raw conversions, has evolved. DxO previously bought the Google Nik Collection and integrated the control point adjustment tools to bring out PhotoLab.
The big difference between PhotoLab and Optics Pro is that you can now apply powerful localized adjustments to your images. PhotoLab doesn't have its own cataloging tools, though it does have a basic folder browser, and to get the full benefit of its raw tools, perspective corrections (DxO ViewPoint), and film 'looks' (DxO FilmPack) you need to pay extra.
It doesn't support Fujifilm X-Trans files, either. PhotoLab's raw conversions and lens corrections are, however, quite sublime. There is also a 'PhotoLibrary' feature with an autofill search tool, but this feature still feels fairly limited.
Read our full DxO Photolab review.
Best photo editor for beginners on a budget
Reasons to buy
+
Sleek interface
+
Regularly updated with loads of features
+
Easy to use
+
Tutorials for newcomers
Reasons to avoid
-
Occasional glitches and lagging
-
Frustrating categories
Cyberlink's PhotoDirector 365 is a multi-platform image manipulation program. It's a subscription-based service, costing $15 / £14 per month or $55 / £50 per year. If you prefer a one-off price for a perpetual licence, you'll have to choose PhotoDirector 14 instead for $100 / £80, although that is puzzlingly a PC-only option.
The subscription model offers a few other things aside from the app. You're granted unlimited access to Cyberlink's plug-ins, SFX, background music, and sound clips - all of which are added to on a monthly basis. You'll also have access to the Shutterstock and Getty Images libraries, 50GB of online storage, as well as hundreds of templates.
PhotoDirector 365 has a nice sleek interface, crammed with tools and features, most of which are easy to access, use and customise. It can be a bit of a pain having to save your work each time you switch categories though, but we did appreciate the numerous video tutorials peppered throughout the app. A godsend for newcomers.
Sadly the software glitched out on us numerous times, even outright crashing, and seemed to struggle to do the simplest things sometimes, like processing an image, or just panning across it.
Read our full CyberLink PhotoDirector 365 review
---
Best photo editors: FAQs
How to choose the best photo editor for you?
Why you can trust TechRadar We spend hours testing every product or service we review, so you can be sure you're buying the best. Find out more about how we test.
Make sure to consider multiple factors before choosing the best photo editor for yourself.
If you're new to photo editing, it makes sense to opt for a simple and affordable tool. You'll want to be mindful of your hardware compatibility too — you won't have a smooth editing experience if your computer lags or crashes every time it runs the photo editor.
Along with hardware compatibility, check for camera compatibility. If you shoot in RAW often, you'll want software that can convert the RAW files without lowering the image quality.
Look out for the photo editor's pricing model too. While some apps are available at a one-time price, others are subscription-based and more expensive in the long term.
Our overall favorite image editor is still the ubiquitous Adobe Photoshop. A powerful photo editing app with a comprehensive set of tools for illustrators, designers, and photographers, it's the most capable solution you can download today. But that doesn't mean it's necessarily the best option for you – particularly as it's now available only as part of Adobe's Creative Cloud subscription service.
If you're looking for standalone offline software for a specific purpose, other photo editors might offer better tools – or better value – for you. Affinity Photo, for example, is a powerful Photoshop rival available for a very affordable price.
What is photo editing?
We asked Chris Pierce, Senior Product Manager for Photo at Corel, the team behind Paintshop Pro, to give us a basic tour of what core features a photo editing software should have.
Taking great photos has never been easier. Our smartphones are equipped with incredible, high-quality cameras, meaning you can let your creativity run wild without having to spend big bucks on a DSLR. But what happens next? How can you transform your everyday photos into professional-quality masterpieces?
While you can create amazing photos with help from apps on your phone, nothing compares to the full power of professional editing tools that give you complete control over your creativity. To unlock the full potential of professional photo editing you need to invest in desktop photo software. Let's take a look at some basic photo edits to see why they're worth your time.
Cropping: The crop tool lets you re-frame the image after you've taken it. A simple guide to instantly give you better photos is the rule of thirds. If you didn't shoot the photo with this in mind, try cropping to adjust the focal point of the image.
Sharpening: Sharpening lets you remove blur caused by the camera lens, emphasizing texture and making your images crisp.
Adjusting hue and saturation: Hue and saturation are powerful color correcting tools. Adjust the hue to give your image a colored tint and to change the emotional impact of the photo. If you want the colors to be more or less intense, use the saturation tool.
Contrast: The contrast tool can make an image more vivid or mute the tones for a more subdued feel. Using this in combination with hue and saturation tools will create incredible results.
Exposure: Images can suffer from lost details when a camera's light sensor records too little or too much light. Correcting overexposure prevents your images from looking too bright and washed out, while correcting underexposure lightens a photo that is too dark. While you can achieve some basic edits by using filters and apps on your phone, they don't offer the wealth of advanced tools to fully fine tune your photos. Here's what you can achieve using tools only available through desktop software.
Layers and removing objects from photos: Quickly turn effects on and off using layers to make intricate edits without worrying about making mistakes. Remove unwanted objects that have sneaked into the image using intelligent masking tools.
Merging photos: Merge separate photos to make creative, artistic compositions. Any good photo editing Software will include specialized brushes like the Refine Brush that let you easily select detailed parts of an image like hair and grass. You can also create incredible surreal art by combining images using double exposure.
HDR: Give your photographs depth and vivid colors by combining different snaps to create High Dynamic Range (HDR) images. While simple apps are great for basic edits, they can only take you so far. To take complete control of your photo editing and workflow, you'll want to invest in desktop software. Once you start working with these powerful tools, I think you'll find it difficult to ever settle for less.
How we test the best photo editors
To select the best photo editors, we assessed them across various parameters. We looked at their hardware requirements, RAW conversions, and the variety of tools they came with. We tested how swiftly the applications could process image files, how powerful their tools were, the workflow quality, and the overall performance and ease of use.
We evaluated how effective the software's image layering and lens correction was, and the quality of the tutorials included with the apps. We also considered the pricing models (whether it was a one-time purchase or a subscription model), among other things.
Sign up to receive daily breaking news, reviews, opinion, analysis, deals and more from the world of tech.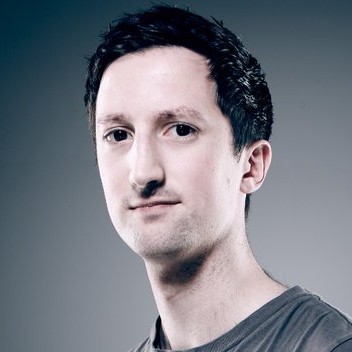 Mark is TechRadar's Senior news editor. Having worked in tech journalism for a ludicrous 17 years, Mark is now attempting to break the world record for the number of camera bags hoarded by one person. He was previously Cameras Editor at Trusted Reviews, Acting editor on Stuff.tv, as well as Features editor and Reviews editor on Stuff magazine. As a freelancer, he's contributed to titles including The Sunday Times, FourFourTwo and Arena. And in a former life, he also won The Daily Telegraph's Young Sportswriter of the Year. But that was before he discovered the strange joys of getting up at 4am for a photo shoot in London's Square Mile.