Best free video editing software (2023)
Best
Contributions from
last updated
Find the best free video editing software for your next project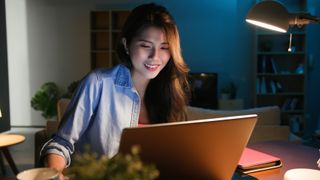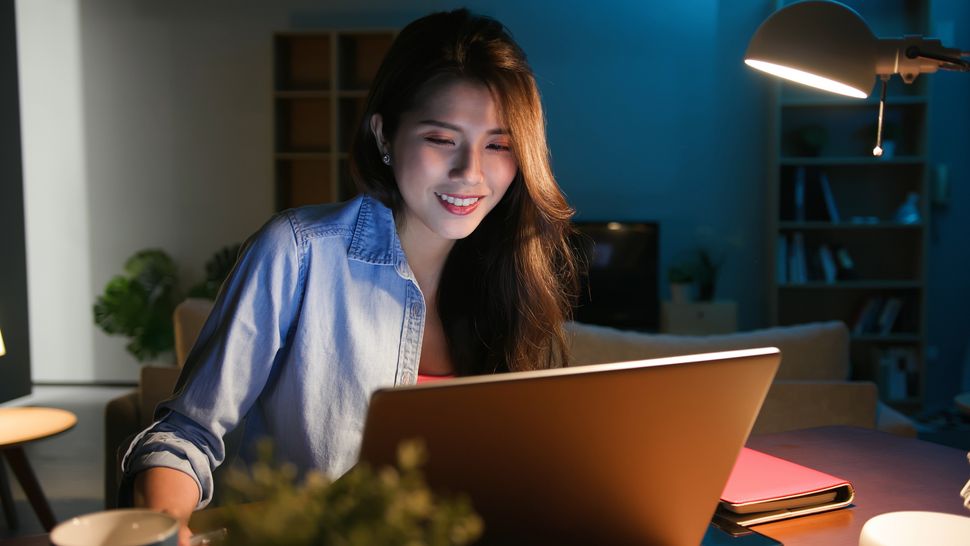 (Image credit: Shutterstock)
The best free video editing software puts professional post-production tools into everyone's hands at zero cost.
You don't need to invest in the best video editing software to make a movie, learn how to edit, or create unmissable clips for social media. You can find loads of editing apps packing Hollywood-grade post-production tools - and they're totally free. Some of our picks have even been used to cut big-screen movies, TV shows, and top YouTube channels.
Like the best video editing software for beginners and mobile video editing apps, free video editors are great when you're starting out, working to a budget, or just trying something new. To help you find the right one for you, we've tested out the best free video editing software. As part of our review process, we've explored the user interface and experience, and the full editing process. We've also checked extras like built-in VFX software, platform availability, performance, and any pricing upgrades.
TODAY'S TOP 3 VIDEO EDITORS
Looking for a premium video editor? We've tested, reviewed, and rated the best paid-for video editor apps - perfect for professional editing into the home or studio.
Best free video editing software in 2023
As the best free video editing software overall, Blackmagic's DaVinci Resolve is a tough video editor to beat. Not only for the vast number of features it comes with, from high-end video editing capabilities to a powerful node-based special effects system, extensive color correction features, and professional-level audio tools, but the whole thing is available for free. Yes, you read that right. There are no strings attached. You can download it for Mac, Linux, or Windows, and you'll owe Blackmagic nothing.
Earning 4.5 stars in our review, we hailed the video editor best for pros and those serious about editing as "incredibly powerful, it's updated regularly, and to top it all, it's free. It puts a lot of competing software to shame. The only downside is so much power leads to a complex interface. But if you're serious about video editing, this shouldn't overwhelm you."
You can also get the more powerful Resolve Studio for a fee - of $295 for a perpetual license, with all future upgrades free from then on. The software even includes its own VFX software, Fusion - one of the best Adobe After Effects alternatives for designers.
So what's stopping everybody from using it? Well, it's a very complex piece of software that could potentially intimidate newcomers to this profession. But if you're serious about video editing, you should most definitely take this software out for a spin. You very likely won't regret it.
Read our full DaVinci Resolve review
Lightworks is some of the best free video editing software - and it comes with a bit of a pedigree. Go to their website, and you'll see how proud they are of the numerous professional feature films that have been cut with it.
But this is with the Pro version. The Free option offers you the same interface but has a more limited selection of tools. It was something we highlighted in our review, noting that "Lightworks is a great free video editor with numerous tools to satisfy most casual video editors, although if you want more advanced features, you'll need to pay for the privilege."
Still, don't let that dissuade you: most of the pro features really are destined for professional users, and if you're an amateur, enthusiast, or just starting out, you'll have a great time learning the ropes with it.
Everything is pretty intuitive, and the new contextual help windows guide you through your first steps effectively.
The only major downside to the free version is an inability to export your finished product beyond 720p. We'd understand if 4K was deemed a pro feature, but 1080p? Really?
See how a video editor best for beginners and pros stacks up against its premium rival in Adobe Premiere Pro vs Lightworks.

Read our full Lightworks review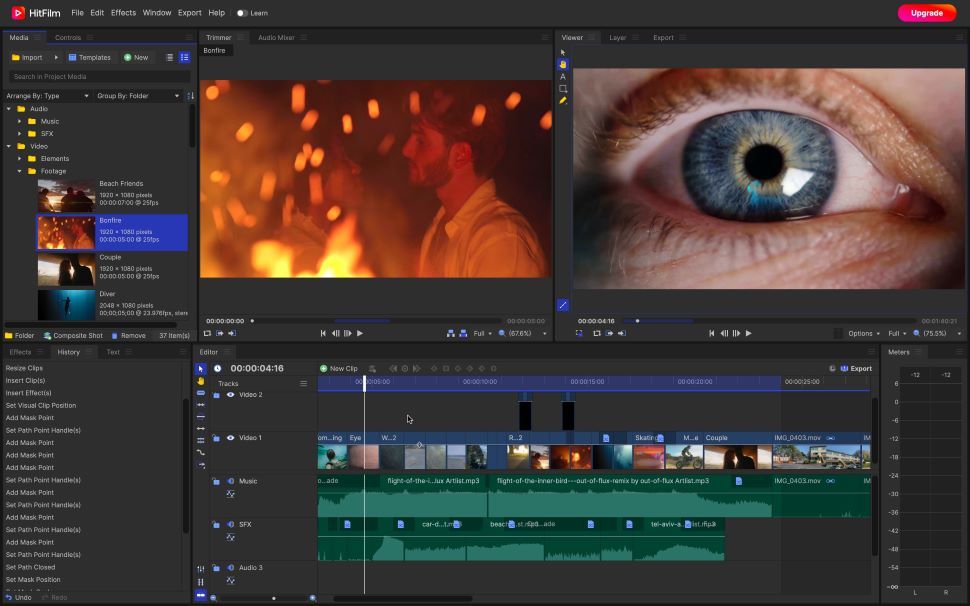 Top tool HitFilm is powerful, professional, and one of the best free video editing software for Windows 11, Windows 10, and Mac. There are subscription tiers which include higher-end tools, and also grant you access to an extensive media library,
But you can learn to ignore all the red 'upgrade' buttons peppered throughout the interface, and get on with creating your videos.
If you're new to software for video editing, you'll appreciate all the tutorials on offer straight from inside one of the best free video editor apps. Existing users will find most of the tools they're used to, albeit across a revamped interface (and a new name - gone is HitFilm Express, simply replaced with HitFilm).
The only downside we feel with the latest version (2022.1) is that there doesn't seem to be many new features, or at least many new features that don't try to entice you to upgrade to one of the subscription tiers.
Still, that doesn't take away from the powerful features already present, which you can still use to create simple or impressive videos, all for free. Now that's a price you can't beat. The only thing to bear in mind is that HitFilm needs a computer with a bit of oomph, and one of the more recent operating systems, be it Windows or Mac.

Read our full HitFilm review
One of the best free video editing software tools that's open-source and multiplatform is Shotcut.
Many of the best free video editor apps can leave a lot to be desired, adding veracity to the old adage that "you get what you pay for". Shotcut however bucks that trend. Yes there are a few niggling glitches and design decisions, but that's true for any software - paid or free.
While testing the software, our review praised it as "a strong contender in the video editing field, Shotcut might not wow you with a dazzling interface, but everything you need to edit a simple video is right there for the taking."
As it currently stands, Shotcut is a very robust and stable video editing package (it only crashed on us when trying the newest VoiceOver feature). And it's packed with numerous features, including markers, time remapping and a generous use of keyframing abilities. Having said that, during our own tests on Mac, the voiceover tool repeatedly crashed. From what we understand of the implementation, it feels a little convoluted. But we'd choose convoluted over crashes any day.
The interface itself is pretty flexible, allowing you to move sections around and even turn them into floating windows - essentially it will try its best to help you work the way you like to. If you're in the market for a top free video editor, certainly give this one a go.

Read our full Shotcut review
While ACDSee has a long and storied history with a host of creative apps, its free video editing software for Windows 11, Windows 10, and Mac might not be on your radar. But it should be.
Luxea Video Editor is one of the most accessible video editing software tools on the market. It likely won't suffice for professional videographers and editors, who may swiftly outgrow the software. But it's perfect for beginners and intermediates who need to create great-looking, professional videos and social media content fast.
However, that low barrier to entry is deceptive. Under the hood, Luxea is absolutely packed with advanced features, from stock design assets to VFX tools and color grading. And, like the main tool, these are incredibly simple to apply to your footage, even if you've never tried it before. Luxea might not deliver Hollywood-grade tools - no Best Picture winner is likely to be created here - but their inclusion and operation is very impressive for a free video editor.
We also found ACDSee's offering excelled at video editing on low-end PCs and laptops. System requirements are fairly low, and we had no trouble with the tool when we tested it on a basic home laptop.
The free version retains all the features of the premium, paid-for upgrades (available on a monthly/annual subscription, or a lifetime license). The only downside is that Luxea adds an intro and outro to all exported videos.

Read our full ACDSee Luxea Video Editor review
Clipchamp is a free online video editor - so you can run it in your browser without needing some heavy duty video editing PC. A Windows desktop app is also available.
The Microsoft-owned app is a seriously easy-to-use tool. It takes more than a few UI design cues from Canva, and that's no bad thing. It's largely built for those new to the art of editing, and those who need to crank out fresh content fast. Editing is simple - if you've never tried video editing before, it's a strong place to start. But there's multi-track support for more complex projects.
Clipchamp's real magic is in its templates. This makes it really simple to cook up videos for just about every social media platform - worth a look if you're in marketing, or a content creator. Especially since videos aren't watermarked and support full HD exports. You can even create GIFs with videos less than 15 seconds.
The stock libraries are full of image, video, and music assets, but to get the gold, you'll need a monthly or annual subscription. The software lacks the power to take on full-fat video editors. And it can be difficult gaining granular control over projects. But for anyone boosting their video output quickly and efficiently, Clipchamp has a lot going for it.
Read our full Clipchamp review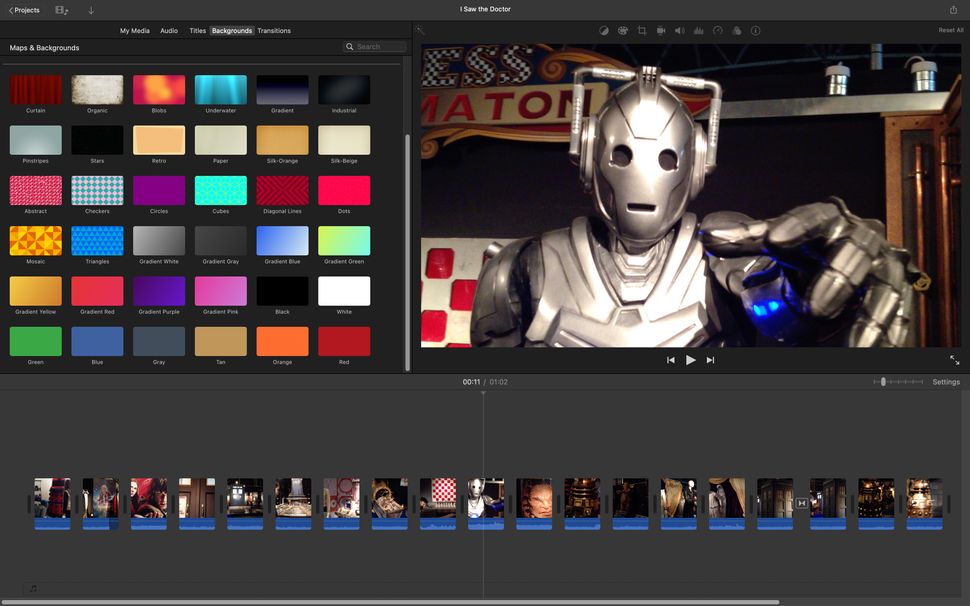 Apple iMovie for Mac used to be a great piece of free video editor app for consumers with little to no knowledge of video editing. But the feature list that made this true, has remained virtually static for years, and that's become its biggest drawback: it's been too long since iMovie's last major update.
Of course you can still edit your videos with it, using its sleek and simple interface, and its compatibility with iMovie for iOS and even Final Cut Pro makes it possible to start editing on your phone, and seamlessly continue to your Mac. That's a big selling point, but is it enough?
The video editing software is free for all Mac users, and if you're curious about the art, you can do so much worse. But you can also do better.
See how the program compares to Apple's pro tool in our guide Apple iMovie vs Apple Final Cut Pro.
Read our full Apple iMovie review
Adobe Premiere Rush is a fun useful tool if you're in the market for the best free video editing software for Windows, Mac, iOS, or Android.
On the free Premiere Rush starter plan, you can create and share as many videos as you like, but you're limited to the free features. Premium features are locked away behind a paid-for Creative Cloud subscription.
As you'd expect from Adobe, whose industry-standard Premiere Pro has grown to define the bar for modern video editors, using Premiere Rush is a sleek, simple experience. In our hands-on review, we noted the video app "sports a nice, clean interface with very simple editing features. A snappy clipper that's perfect for making short videos for social media."
And that's the main appeal of Adobe Premiere Rush - the clue is in the name. The video editing tool is designed to work across multiple platforms: start on an iPhone, continue on a PC, polish on Android, and fine-tune on a Mac.
As everything is stored online, you can easily jump from one device to another (as long as they're linked to the same Creative Cloud account, of course). This offers great flexibility and an efficient workflow. If you upgrade to the full experience, you'll find a good range of tools, from color correction to titles, overlays, transitions, and even time remapping. Think of it like Adobe's answer to Apple's iMovie, and you won't be far off.
We'd like to see more features rolled out for free users. And we were baffled when we discovedred that certain tools are locked to certain platforms. For instance, you get a contextual menu to edit clips in your timeline, but only on an iOS device.
But overall, we can't complain. It's easy to use, with a simple interface, and pricing options are clear. The tool is only marred by the occasional odd glitch we encountered when a clip refused to be deselected for some reason, preventing us from selecting another to make changes to it. Although frustrating, restarting the app fixed that, and we only encountered it twice while trying the software out.

Read our full Adobe Premiere Rush review
Canva Video is deliciously simple free video editing software ideal for marketing teams, small businesses, and online influencers looking to cut clips in seconds. It's not a fully fledged free video editor, like DaVinci Resolve or Lightworks - don't expect Hollywood-level editing tools, features, and effects here. You can only export movies to MP4 and GIF for a start.
What Canva Video excels at is helping beginners (or those in a serious rush) create professional-looking short videos and social media assets that can be shared with ease. The interface is near-identical to the company's popular online graphic design tool, which relies on dragging, dropping, and resizing pre-built, customizable elements onto the canvas. If you've so much as glanced at editing software in the last twenty years, you'll be fairly familiar with the layout and operation (in some ways, it reminded us of a modern version of Windows Movie Maker).
The free video editor app won't satisfy experienced editors or those in need of the industry-standard powers of Premiere Pro or Final Cut. It's far too basic to deliver those results, even with a Pro or Enterprise subscription. But as a quick and dirty tool for creating visual media and animations for your social networks, it's one of the best.

Read our full Canva Video review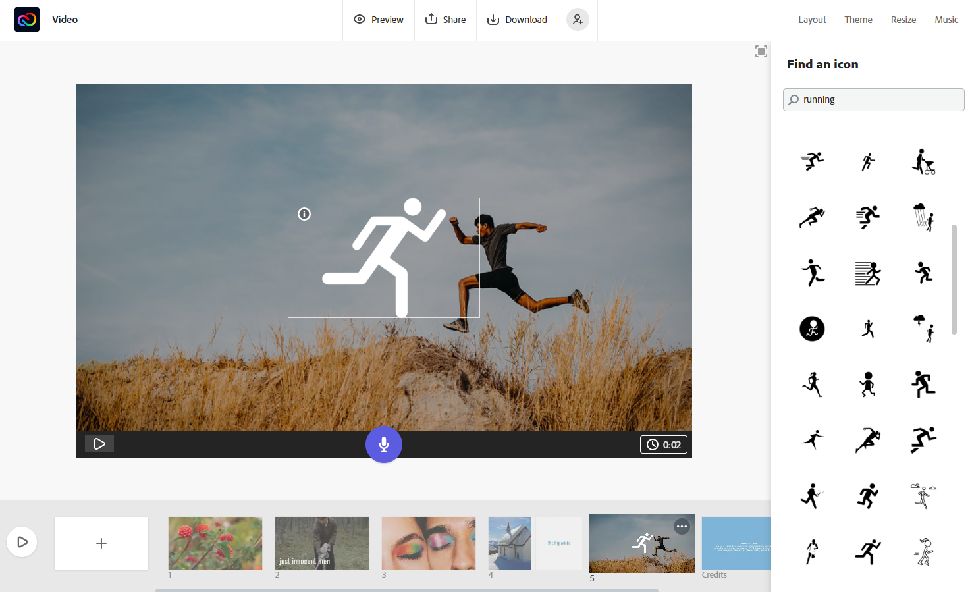 The Adobe Express free online video editor is cut from the same (or, at least, near-identical) cloth as Canva Video. And while close enough in operation, it's not quite as fluid as its rival.
Don't be fooled by the Adobe moniker - this is no substitute for Premiere Pro, Premiere Elements, or even the mobile video editor Premiere Rush. Like Canva's free video editor app, it's best used for cutting together short, simple clips for social media or for creating slideshow presentations.
On that score, the free video editing software - which is only available on the web and can't be accessed in the strictly design-focused Adobe Express mobile apps - wins ample plaudits.
During our time with the free video editor, we found it ideal for beginners and time-poor professionals who need visual content fast. With an incredibly simple interface, and Adobe's refined user experience, the cloud-based program makes it supremely easy to edit your footage, add titles, music, and even voiceover narration.
However, in a bid to streamline and simplify, we occasionally found the process clunky - and actually uploading and processing videos makes a mockery of the name 'Express'.
Still, the free version houses a nice selection of stock images, music samples, and graphics to help your movies pop off the screen. If you choose to take out an Adobe Creative Cloud Express subscription (and power-users may find that essential after a time), you'll also unlock a wider library of Adobe Stock assets.

Read our full Adobe Express Video Editor review
Open-source, free video editor OpenShot is capable of working on Windows, Linux, and (via the Daily Build workaround) Macs.
In our hands-on review, we said it "mostly goes from strength to strength with each new release," but that some elements can be confusing, with "puzzling ways of doing things."
The interface is quite original, and is extremely flexible and customisable, to boot. You'll have an increasing number of effects, many of which are useful in any workflow. Animation is extremely flexible and many parameters are keyframable. The latest version also lets you drop emojis over your videos, making it one of the best free video editor apps for Instagram and other strongly visual social media platforms - it adds a bit of character to videos, at least.
It's not all smiley faces, though. One of the biggest problems is with the transitions, which still don't work right. We found them to be pretty complex, too.
Elsewhere, the software for editing videos seems to have trouble letting Mac users actually edit those videos. At present, the official build has issues, requiring Apple users to use the latest Daily Build.
However, the software is capable of handling most video formats, and the new improvements to the timeline make editing quicker and more enjoyable than before.
You can't beat it on price, but you can certainly beat it on features. It really depends what you're looking for and the extent of the tools you need to build your video.

Read our full OpenShot review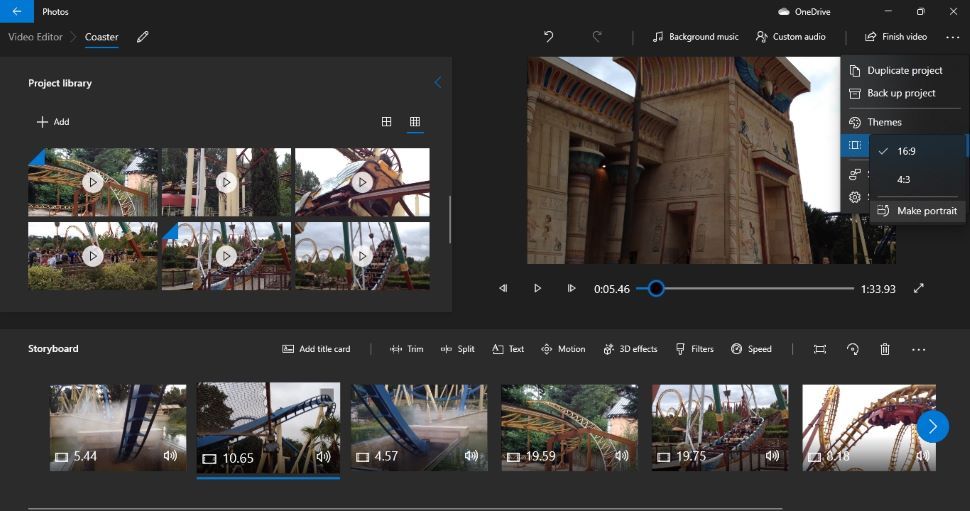 Microsoft Video Editor is an editing tool that comes bundled with your PC, as part of the Photos app. You might think it's weird that there's free video editing tool nestled inside an app focused on cataloging and colour correcting your images, but that's what we have.
And really, Microsoft's alternative to Apple iMovie pretty basic. You can import video clips (although not those in a modern format like HEVC - you can only work with those if you pay for the privilege - turns out the best things in life aren't for free), trim them, split them, add effects, a title, that kind of thing.
The interface feels very outdated at best, and cumbersome at worst. But still it is possible for you to produce something with it that's half decent. There's even the possibility to create vertical projects (9:16 instead of 16:9 for instance). But to be fair, there are free competing products that are better and offer more, like not charging for using modern formats.
Ultimately, it's fine for what it does. And it's one of the best free video editing software for low-end PCs. But there's a good reason we dubbed the tool Windows Movie Maker without any of the charm (or nostalgia, for that matter).

Read our full Microsoft Video Editor 2022 review
Best free video editing software: FAQs
How to choose the best free video editing software for you
When choosing which free video editing software is best for you, there are several key factors to consider.
Use
What kind of video do you intend to make, and where is it for? There's a world of difference between quick editing of home videos you'll watch on TV and editing something for Netflix or cinema distribution.
If you plan to use the software for commercial use, watch out for licensing rights (for stock assets, for example) and ideally opt for free video editing software without watermarks.
Formats
You'll need to consider what formats the software needs to export in, what level of quality it needs to output, such as HD, 4K, or 8K, and whether it can deliver the kind of VFX software you want to use, if required. If you'll be collaborating, your app will need to be compatible with the other people's apps too.
Hardware
What kind of computer are you running your software?
Video editing is pretty resource-intensive. You can get free video editors for low-end PCs. But for flawless performance from editing to rendering, you'll want a powerful rig to run the software. While a good graphics card and plenty of RAM is important, when it comes to GPU vs CPU for video editing software, CPU is the more important of the two.
if your PC specs are low, take a look at the best video editing computers, best video editing Macs, and best laptops for video editing.
Experience
Are you an experienced video editor, or would a simpler app that takes you step by step through the whole process be more helpful? Do you want to have complete control over every pixel, or would you rather let the computer do most of the work? How future-proof do you need your app to be?
Upgrades
Remember that most, if not all, free video editing apps are limited while not all high-end editors are unaffordable. Think about whether a free-to-use option is best for you or if it's worth paying a little more for a bit more functionality. Can your chosen app grow with your imagination?
If you don't need a fully featured video editor, then it's worth looking at EZGif. When you need to crop a video to a specific aspect ratio, this simple online tool could be just what you need. It's not suitable for very large files, but you can set the dimensions, select from a list of presets, and position the crop area yourself.
Which free video editing software do YouTubers use?
Generally speaking YouTubers tend to go for simple, effective and affordable apps. One of the best free apps is Lightworks, which you can get for Windows, Mac and Linux devices. It has integrated YouTube exporting and a bunch of really impressive real-time effects. It looks absolutely terrifying compared to something like Microsoft Photos but it doesn't take long to learn and it's a really good editing app.
There are lots of other good options too. The free app DaVinci Resolve is very good, especially on colour correction, while HitFilm is especially powerful and good for both beginners and experienced editors once you get past the learning curve.
See our guide What do YouTubers use to edit videos? for more advice and software recommendations.
Is free video editing software good enough?
It can be. Movies made in Apple's iMovie have wowed crowds at film festivals over the years, and some people have made perfectly good movies using just it and an iPhone.
There are many decent free video apps out there, but there are a few things to consider. Performance, especially encoding and exporting, isn't always up there with the big hitters, and you'll often find that features are only available if you buy in-app purchases or just aren't there at all. Some stick an enormous watermark over everything you output; few offer any kind of technical support. Pro-level features are rarely offered because these apps aren't designed for video pros.
It's worth being a bit pedantic here and differentiating between free commercial software and free open-source software. The former is often a cut-down version of a full product offered for free in the hope you'll buy its big brother. The latter is usually a full product made available by individuals or teams of volunteers with no expectation of any financial reward. While open source acts can sometimes lack the polish and/or user-friendliness of commercial software they may well deliver all the features you need without requiring you to spend any money.
Why should I care about free software for editing video?
wiVideo is the new rock'n'roll: where children used to dream of being rock stars, but now they dream of being YouTube vloggers. Meanwhile, video has become the lingua franca of the internet, from viral clips and video responses to indie films and glossy corporate presentations.
The one thing they almost all have in common is editing. That could be simple trimming to cut a clip at the appropriate place, or it could involve mixing multiple clips together, changing the soundtrack, and adding a whole bunch of special effects. To do these things you'll need a video editing app.
Should I pay for a premium video editor?
To state the blindingly obvious, premium video editors tend to have advantages that free ones don't. Those advantages tend to come in the form of resources: resources to develop apps that squeeze the most performance out of high-end hardware, resources to develop better effects, resources to fix show-stopping bugs, resources to make sure the app works on the latest hardware, resources to polish the interface and create help files and how-tos and all the other things you'd expect from professional software. But of course, that comes at a price.
If you're a pro, time is money so you spend money to save time, whether that's the time it takes to render your footage or the time you can't afford to spend shouting when the app doesn't do exactly what you want or crashes mid-edit.
Free apps are aimed at a more forgiving and less demanding kind of user. That's not to say they can't do great things. They can. But they often take a hand-holding approach that focuses on the basics and doesn't give you access to the fine detail. They might take a good-enough approach to performance rather than a "Steven Spielberg needs this NOW!" no-compromise approach, and their effects may be simpler than the pro ones.
What video editing software features should I look out for?
That depends on the kind of editing you'd like to do. For example, you might not need much in the way of visual effects if you're just splicing together clips from Uncle George's 90th birthday party. But there are some key things to consider.
First up, what formats and resolutions does the app support? Can it use the footage from your camera without converting? Can it export to the places you want to share your finished footage?
Do you need features such as green screen or picture in picture (if you're a YouTuber, the answers to those to are probably yes)? Can you share directly with social media, if that's your thing?
How many tracks can you use? Can you pull in footage and audio from multiple files, swapping between them as needed, or will you need to do some pre-production first because the app can only handle a couple of tracks at once?
Does the app have any smart features to make everyday editing easier, such as smart trimming of clips or simple editing modes? Is it easy to add titles, transitions between scenes or to adjust the colours?
If it's a mobile app, can you transfer your project to continue editing in a desktop equivalent of the app?
Which video editors do professionals use?
That depends on your definition of 'professionals' and the industry or sector you're thinking of. Go to Hollywood or a major TV studio and the editing's almost certainly being done in Avid Media Composer Ultimate.
In ad agencies, indie film studios and businesses making YouTube films you're more likely to see Adobe Premiere Pro or Apple Final Cut Pro and associated apps such as Adobe's After Effects, a motion graphics and visual effects app - see above for how well we rate those. These are very, very good tools designed to run on very, very good computers.
How we test free video editing software
We've tested, reviewed, and rated hundreds of paid-for and free video editors and production tools, so readers can make an informed choice. That includes trying out the best Adobe Premiere Pro alternatives and the best VFX software. We've also compared popular software like Adobe Premiere Pro vs Apple Final Cut Pro, and Adobe Premiere Pro vs Lightworks.
Free video editing software may not be as involved as paid ones, but many of the best ones are still full of features that are worth taking a deep dive. So, when testing free video editing software, we go beyond its most basic and most used features.
Naturally, we still start with its user interface, checking to see just how easy (or how difficult) it is to use and navigate for beginners as well as expert users. After all, even pros need a seamless, unencumbered workflow so they can focus more on the creative process.
We take stock of its available tools, testing the important ones to see how they fare against those on paid-for video editors like Premiere Pro, as well as check out the filters and effects on hand. We also make a note of just how many of them are free and how many are stuck behind a paywall. A number of free apps typically come bundled with bloatware, so we make sure to mention in our review if that specific app comes with it.
Finally, we test its exporting prowess, from how efficient it exports a video to how many video formats it has available.
Sign up to receive daily breaking news, reviews, opinion, analysis, deals and more from the world of tech.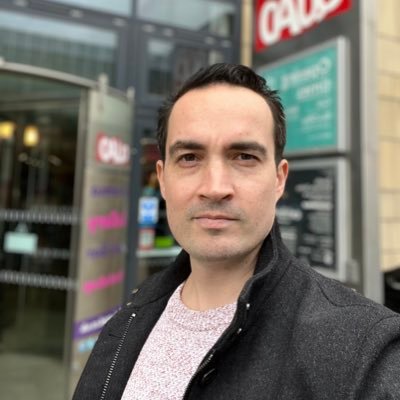 Software & Downloads Writer
Daryl had been freelancing for 3 years before joining TechRadar, now reporting on everything software-related. In his spare time he's written a book, 'The Making of Tomb Raider', alongside podcasting and usually found playing games old and new on his PC and MacBook Pro. If you have a story about an updated app, one that's about to launch, or just anything Software-related, drop him a line.