The best video editing Macs make running top video editing software as smooth as silk. There's a reason, after all, that Apple is the brand of choice in the creative industries - especially with devices powered by its stellar M-series chips, which significantly boosts performance on newer Macs and iPads.
Finding the best Mac for video editing doesn't need to be a headache. Apple updates its line-up every year, so you can always find new machines at similar price points to older models. And while top-end Macs remain a favorite for professional video editors, sound engineers, and graphic designers, and artists, there are a range of lower-priced models that seamlessly fit in with a range synonymous with innovative design, simple operation, and reliability.
In other words, whatever your experience and budget, you can find the best video editing Mac for your latest project. From the best MacBooks to all-in-one computers, we've tested them out here, assessing everything from RAM, GPU, and core processors to storage speeds, cooling capabilities, and overall performance.
Best video editing Mac 2023 in full
Why you can trust TechRadar Our expert reviewers spend hours testing and comparing products and services so you can choose the best for you. Find out more about how we test.
Best MacBook for video editing
Apple's has just released the MacBook Pro 16-inch with M2 Pro and M2 Max chips. This chips prove that Apple is not only comfortable making their own chips but also that they seem to only be getting started. The M2 chips are the second generation Apple Silicon chips and boast an average of 40% performance increase compared to the M1 chips. Both of these chipset options are remarkably powerful and can handle the majority of video editing tasks with ease.
While this laptop looks the same as it has for a while now, the upgraded processor and continued incredible battery life make this a worthy upgrade for those who want the best. Apple's MacBook Liquid Retina XDR display with ProMotion is still the best display you can get on a laptop.
Read the full MacBook Pro 16-inch (2023) review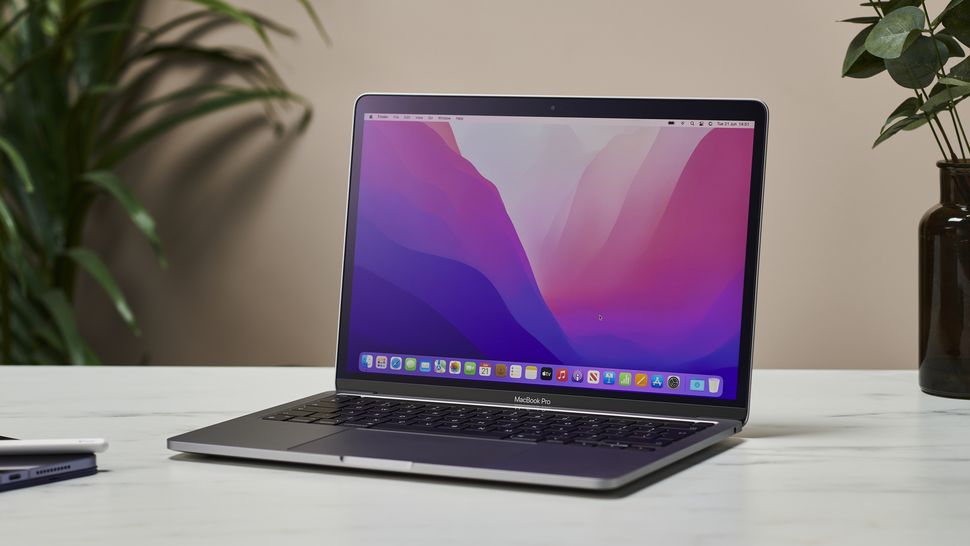 The MacBook Pro 13-inch (M2, 2022) boasts the incredible new M2 series chips. These chips have a 40% performance increase from the M1 series chips and are the same opening price as the M1 series when it was released.
The MacBook Pro looks identical as the previous 2020 M1 MacBook Pro, keeping the same form factor and colors. The M2 MacBook Pro 13-inch has a remarkable battery with over 15.5 hours of runtime, even outlasting the M1 series MacBook Pro.
Read the full MacBook Pro 13-inch (M2, 2022) review
The two newest MacBook Pro models are identical except for the display size. Both feature all-new Apple M1 Pro, Apple M1 Max, and Apple M1 Ultra chips making them the fastest MacBook Pros to date. Videographers will appreciate the Liquid Retina XDR display that features mini-LED, up to 1000 nits sustained (full-screen) brightness, 1600 nits peak brightness, and P3 Wide color.
There's ProMotion technology for adaptive refresh rates up to 120Hz. These are the first Apple laptops in a generation to go beyond USB Type-C Thunderbolt ports for which there are three. The models also include an HDMI port, MagSafe 3 port for charging, and SDXC card slot to attach your favorite accessories.
This laptop has more power than most people will need, but if you edit 8K footage, arrange elaborate music scores, or compile and test complex code, then is the perfect option for you.
Read the full MacBook Pro (14-inch, 2021) review
This model is the one to get when you're looking for a MacBook Pro and are on a budget. One of the first Apple silicon computers released, the 13-inch MacBook Pro (M1, 2020), has a lot going for it, starting with its Apple M1 system on a chip.
For video editing, upgrade the storage and RAM to the highest possible levels for the best results. In addition, this laptop is now the last current MacBook Pro to feature a Touch Bar, if that makes a difference. Be wary of its limited ports, however.
This laptop is still superior to the early 2020 model it replaced because of the impressive tech upgrades it received. It is 2.8 times faster than the earlier model, and three times as quick as a comparable Windows laptop.
Read the full 13-inch MacBook Pro (M1, 2020) review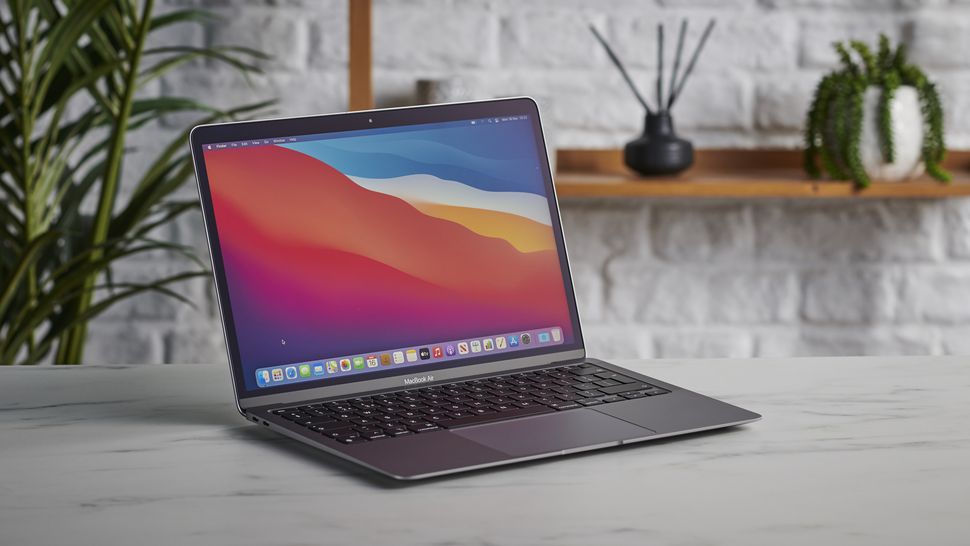 The current MacBook Air is nearly identical to the 13-inch MacBook Pro, especially on the inside. What you're missing here is the Touch Bar, and you'll receive less battery life between charges. There's also no Touch ID. There's also weaker brightness, 400 nits vs. 500 nits on the more expensive model.
However, if none of those limitations bother you as someone looking to edit videos on a budget, this is almost certainly the choice. The fanless design ensures the laptop runs pretty quietly, but that also means it may not manage heat well.
Best of all, it's a model that's on sale very often. On a side note, if you're the type of person who wants the most recent laptop possible, understand that an all-new designed MacBook Air, M2 has been released and has some new features.
Read the full MacBook Air (M1, 2020) review
Best all-in-one Mac for video editing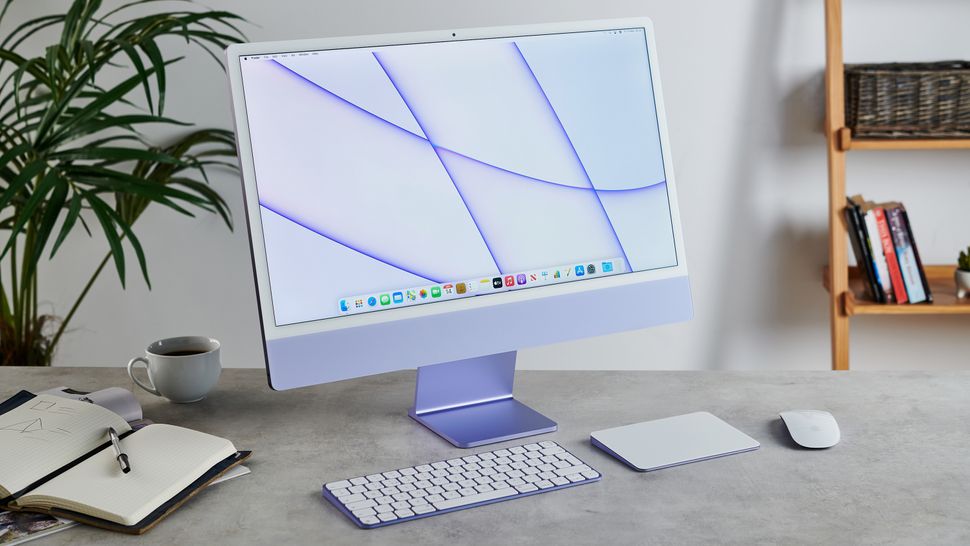 Continuing the trend that started with the iPad Air 4 in 2020, the all-new 24-inch iMac is noted for its colorful choices: green, blue, pink, orange, purple, yellow, and traditional silver. Inside this beautiful machine, you'll find similar specs to the current MacBook Air and 13-inch MacBook Pro.
In many respects, this is unfortunate since you can't get any more than 16GB of RAM and 2TB of storage. And yet, the familiar specs have kept the prices on this model reasonable, making it a terrific choice for first-time video editors and those on a budget that want a desktop over a laptop.
This iMac (24-inch, 2021) improves on its 21.5-inch predecessor in pretty much every way. It's got a modern and colorful design, better quality screen, and terrific performance — all for the same price.
Read the full 24-inch iMac (2021) review
No doubt, the final Mac all-in-one to feature an Intel processor, the 27-inch iMac is perhaps the company's best to date. It offers plenty of power and storage that you can improve upon by increasing the specs. The LED-backlit display is configurable with nano-texture glass, and you can add up to an AMD Radeon Pro 5700 XT with 16GB of GDDR6 memory graphics.
For heavy editors, go with the maximum RAM and storage, then consider bumping it up to the maximum IntelCore i9 processor. Apple is expected to replace this model with an Apple silicon version. It's something to keep in mind before making a purchase.
The1080p FaceTime HD webcam and studio-quality microphones are a perfect addition to ensure high-quality video calls for your work-from-home meetings.
Read the full iMac (27-inch, 2020) review
Best Mac workstation for video editing
Apple is very clear in this desktop computer that the focus is on creatives. The Mac Studio looks like a Mac mini with an extra little bit tacked on, and some more ports on both the front and back. Under the hood, the Mac Studio has the M1 series chip, offering the M1 Max and M1 Ultra chips. The M1 Max chip is already remarkably powerful, and the M1 Ultra is essentially two M1 Max chips combined.
This computer is nearly outpacing the best Mac ever, the Mac Pro, and with a fraction of the size, it's truly remarkable that it can do so.
Read the full Mac Studio review
Business users have long considered Apple's Mac mini, which features a space-saving design and can be hooked up to any monitor. Even though it has a small design, you can up the CPU through customization. You'll get four Thunderbolt 4 ports for hooking up multiple monitors, making it pretty good value overall.
There are more connectivity options with the Mac mini, like an HDMI 2.0 port, two USB-A ports, a 10 Gigabit Ethernet port, and a 3.5mm headphone jack too. All the ports are located at the back of the device to ensure the wires aren't scattered everywhere.
Read the full Apple Mac mini (M2) review
If you want the internals available on the other Apple M1 computers, including the MacBook Air, 13-inch MacBook Pro, and 27-inch iMac, but want to bring your own accessories, say hello to this Mac mini. Introduced in late 2020, this model is nearly identical to the 2018 Intel-based model that remains on the market.
This model offers two Thunderbolt / USB 4 ports, two USB-A ports, an HDMI 2.0 port, and Gigabit Ethernet. Like other first-gen Apple silicon machines, this one could soon be replaced by an updated version in 2023. One similar item recently released is Apple's Mac Studio, which may be worth considering depending on budget.
The Mac mini (M1, 2020) is available only in silver, unlike the Mac mini 2018, which was available in space grey. It also does not come with a keyboard, mouse, or monitor, so you'll need to purchase these separately.
Read the full Apple Mac mini review
The third-generation Mac Pro is Apple's high-end computer and most potent and has the price tag to prove it. Though powerful and heavily customizable, it's now been over two years since Apple released it. Since then, high-speed and efficient Apple silicon-based machines have arrived, showing the world where things are headed on all Macs — including a future Mac Pro that could come in 2023.
Still, if now is when you're in the market and you have the money to upgrade the specs substantially, you won't be upset with this current model. Besides, with the iMac Pro no longer available, this truly is the most professional desktop Apple's selling.
The machine has a metal frame and is quite sturdy. It also has a lot of holes on the side that allow plenty of air to flow inside the enclosure to cool the electronics down.
Read the full Apple Mac Pro review
Best video editing Mac: Frequently Asked Questions
How to choose the best video editing Macs for you
When selecting the best video editing Mac for yourself, you'll want to start with assessing the kind of projects you work on or are planning to work on. The perfect Mac for you will vary depending on the type of footage you edit, the resolution, output formats, and also if you'll be doing online or offline editing.
One of the first decisions to make is whether to opt for an older model powered by Intel, or new Macs, which use the M-series CPU. There are major benefits with the latter, which make a significant difference in performance (and your productivity) compared to running your software on Intel chips.
You'll want to consider the storage depending on the kind of footage you work with. If you're frequently editing 4K material, you'll need a lot of storage to boot.
You'll need higher RAM and GPU if you work on resource-intensive tasks like 3D modeling and rendering, 4K editing, and 360° video editing.
With the right specs, you'll also have no trouble running VFX software, graphic design software, or photo editors either, which are all performance-driven programs. That's why you'll see a lot of crossover between video editing Macs and the best laptops for graphic design and laptops for photographers.
Make sure to consider the design and portability of the Mac. If you'll be editing video on the go, then a MacBook will serve you well, but if you'll be working from a single location, then a powerful Mac desktop will be apt.
What is the best video editing software for Mac?
Whether you're running premium, top-end editing tools or free video editing software, these programs can be very resource-intensive, demanding real power to run them without lag, delay, or other performance-related issues. Happily, modern Macs are well up to the task. So, when it comes to finding the best video editing software for Macs, a large part of it comes down to choosing which tool fits your workflow.
Adobe Premiere Pro is our pick for best video editor. Like Macs, it sets an industry-standard in the creative sector, packing a mighty range of Hollywood-grade tools for post-production work. Apple Final Cut Pro, meanwhile, is an excellent choice if you want to stay within the Apple ecosystem without compromising on pro features. We've outlined the major differences between the two in our comparison guide Adobe Premiere Pro vs Apple Final Cut Pro.
Modern Macs also come with the free Apple iMovie preinstalled. It's nowhere near as powerful as many editors on the market, but it is free and easy to use, making it one of the best video editing software for beginners. If you're wavering between the two Apple video editors, we've compared both in our guide iMovie vs Final Cut Pro.
For more help finding your ideal video editing program on Mac, we've tested out the best alternatives to Adobe Premiere Pro.
How we test the best video editing Macs
We've tested the best video editing Macs across various aspects. To start with, we examined their RAM, CPU, and GPU to get an idea of how well they could run heavyweight video editors like Adobe Premiere and other graphic editing and 3D rendering apps.
We evaluated the storage options available, and how swiftly the SSD loads the operating system and applications. We examined the portability and designs of the different Apple products to gauge what type of video editing user they'd be best suited for. We also considered the prices of the products and the colors they come in, among other things.