Best monitors for video editing in 2023
Best
Contributions from
last updated
Which of the best monitors for video editing makes the final cut?
VERDICT
REASONS TO BUY
REASONS TO AVOID
The best monitors for video editing deliver high-resolution, high-accuracy color reproduction at every stage of post-production.
Whether you are creating a film, developing marketing materials, or assembling a project for your YouTube channel, the quality of the image is paramount. Audiences today anticipate post-production of Hollywood caliber, even on the most modest of projects—and this requires only the top monitors for video editing possible to provide color-accurate displays.
Regardless if you're a professional video editor with the best video editing PC, creating content on one of the best video editing laptops and need some extra screen real estate, or you're working with a one of the best workstation PCs in the industry, what you observe on the screen should align seamlessly with your final export.
From constructing your initial rough cut for a Cannes submission to color grading your most recent commercial, the best monitor for video editing will be engineered to showcase every pixel in each frame. These color-accurate monitors don't just deliver crystal-clear details that embody your vision, but they also facilitate more relaxed, creative workflows without lengthy waits for project approvals.
We have conducted hands-on examinations of the top monitors for video editing to identify those studio-grade displays that deliver the most significant visual impact. Throughout our comprehensive testing and review, we've scrutinized brightness, build quality, color ranges and reproduction, screen ratios, pixel densities, and beyond. We have assessed an extensive variety of display resolutions and screen sizes to accommodate every need and budget, from the initial preview to the final export.
The best monitor for video editing in 2023
Why you can trust TechRadar We spend hours testing every product or service we review, so you can be sure you're buying the best. Find out more about how we test.
Below you'll find full write-ups for each of the best monitors for video editing in our list. We've tested each one extensively, so you can be sure that our recommendations can be trusted.
Best monitor for video editing overall
Post-production clarity
Specifications
Resolution:
4K ( (3840 x 2160)
Color coverage:
95% P3, 100% sRGB, 100% Rec. 709
Connectivity:
Thunderbolt 3, HDMI, DisplayPort, USB-C
Reasons to buy
+
Excellent color accuracy
+
Great connectivity options, including Thunderbolt 3 and USB-C
+
Slim bezels and solid adjustable stand
+
Picture-by-Picture and Picture-in-Picture modes for multitasking
Reasons to avoid
-
Expensive compared to other 4K video editing monitors
-
Built-in speakers not great against rivals

The BenQ PD2725U is a clear choice for professional video editors, boasting 100% sRGB color accuracy, a vibrant 4K UHD resolution, and a sleek, slim bezel design that will complement any setup.
Professionals working with graphic design or video editing software will get a lot of use from the monitor's dual view function. The feature lets you better organize screen space, letting you 'split' the screen to show different content on each side. Useful for previewing projects in a range of color spaces and screen sizes. One of the biggest drawbacks for us during testing was the quality of the built-in speakers. They're a lot weaker than rival monitors, and we found it best to hook up a headset or external speakers.
Connectivity-wise, BenQ PD2725U is fairly well-kitted, with HDMI, DisplayPort, and USB-C. You'll also find a built-in KVM switch for switching between computers without switching keyboard and mouse. The video editing monitor's stand offers a good amount of flexibility, letting you adjust height, tilt, and pivot to find the best viewing angles. All those great features, though, means the display comes in at a premium price point.
Read our full BenQ PD2725U review
Best on a budget
A video editing monitor that won't break the bank
Specifications
Resolution:
4K (3840 x 2160)
Color coverage:
99% Adobe RGB, 99% DCI-P3
Connectivity:
DisplayPort 1.4 x2, HDMI 2.0 x2, USB-C with 96W power delivery
Reasons to buy
+
Gorgeous 4K IPS panel
+
Very nicely calibrated
+
Excellent value for money
Reasons to avoid
-
Limited HDR support, Vesa DisplayHDR 400
-
Slightly plasticky build
Asus's ProArt panels are usually pretty pricey. But the new Asus ProArt PA279CRV gives you the usual ProArt experience including accurate factory calibration and excellent color coverage in a surprisingly affordable package.
Connectivity is also a strong point thanks to not only USB-C with 96W of power delivery and a dual-port USB-A hub, but also a downstream DisplayPort output allowing for display daisy chaining. The 27-inch 4K form factor is fundamentally great, too, and allows for excellent pixel density and lovely crisp fonts in both Windows and MacOS.
Sure, the HDR support is limited to DisplayHDR 400 with no local dimming. So this isn't a true HDR panel and the inherent contrast of the IPS panel isn't great. It's also limited to 60Hz rather than 120Hz or 144Hz. But then that's the norm for this class of productivity panel.
Anyway, factor in the fully adjustable stand and slick styling and this is one heck of a monitor for the money. You'd have to spend dramatically more to get a tangibly better monitor. The Asus ProArt PA279CRV is a fantastic value for all manner of productivity and content creation workflows.
Read our full Asus ProArt PA279CRV review
Best for Mac
3. Apple Pro Display XDR
Stunning 6K resolution
Specifications
Resolution:
6K (6016 x 3384)
Brightness:
SDR - 500cd/m2 / XDR - 1600 nits cd/m2
Color coverage:
P3 wide colour gamut
Connectivity:
Thunderbolt 3, 3x USB-C
Reasons to buy
+
6K native resolution
+
Multiple color gamuts supported
+
1,600 nits HDR performance
+
Fantastic build quality
Reasons to avoid
-
Not a true reference-grade display
-
Expensive
-
Mac-only
The Apple Pro Display XDR looks expensive at first glance. After all, just the stand costs an extra $999, let alone the $4,999 base price of the display itself. And yet Apple is pitching it as something of a bargain. How so?
Well, the idea is that it's much cheaper than true reference-quality monitors. However, instead of using a dual-LCD solution which allows the very best monitors to control lighting at a per-pixel level, the Apple Pro Display XDR opts for mini-LED backlighting with 576 zones of local dimming.
That delivers up to 1,600 nits of peak HDR brightness, which is impressive. But even with 576 zones, the backlighting is relatively imprecise. To put a number on that, each zone is lighting up over 35,000 pixels.
If the Pro Display XDR's lighting precision doesn't make the full pro grade, it does have an otherwise very strong feature set. The 6016 by 3384 pixel native resolution provides enough space to view 4K at full resolution at the same time as toolbars, menus and timelines.
It also offers numerous reference mods to support a wide range of workflows, including P3-DCI, P3-D50, P3-D65 and many more, plus true 10-bit color. On the HDR side, there's HDR10, Dolby Vision and HLG support.
As for connectivity, you get Thunderbolt 3 with power delivery to keep MacBooks charged, plus a brace of USB-C ports. Oh and of course it's built like no other display, beautiful machined from aluminum, like only Apple knows how. So, while the Pro Display XDR isn't quite the bargain that Apple implies, it's still an absolutely stellar display. For a smaller, lower-res alternative, see our Apple Studio Display review.
Best mid-range
4. Asus ProArt PA329CV 4K monitor
A solid mid-budget monitor for video editing
Specifications
Screen size:
32-inch (31.9)
Resolution:
4K UHD (3840 x 2160)
Color coverage:
100% sRGB
Connectivity:
DisplayPort 1.2 (x1), HDMI 2.0 (x2), USB 3.1 Type C (upstream, 90W power, DP Alt Mode)
Reasons to buy
+
Great color accuracy
+
USB hub
+
Built-in speakers
+
Stand and C-clamp included to attach it to edge of desk
Solidly built and designed, the mid-range PA329CV has a comfortable 32" screen size and 4K UHD resolution, and makes for a great fit both as a single display or as a part of an expandable multi-monitor setup as it features a borderless design with no visible edges.
But the quality of its IPS panel is what will catch the eye of video editors and creators: 100% sRGB color space coverage along with Rec. 709 (the color space used for HDTV with a different gamma than sRGB). Its color accuracy is verified by Calman to be ΔE < 2. A delta value below two generally signifies more accurate colors, with anything below two considered indiscernible by humans. Additionally, it adheres to VESA HDR400, an industry-standard for ensuring the panel displays a minimum peak brightness of 400cd/m2.
It allows fine tuning brightness, contrast, color saturation and temperature, hue, gamma and other settings, but its presets will please most users, including sRGB, Rec. 701, DCI-P3, HDR, Reading Mode which is the low blue light mode to save your eyes, among others.
Instead of the legs that are commonly encountered with other big screen monitors of the same type, this monitor has a square foot stand. Its stand offers height, swivel adjustment, tilt of 23 to -5 degrees, and 90-degree pivot to switch it to portrait mode, making it ideal as a secondary monitor as well as for dual-monitor configurations.
It has one DisplayPort input, two HDMI inputs, and a USB-C port for connectivity. It can act as a USB hub if you connect it via USB 3 and includes four USB 3.0 downstream ports, two with the rest of the connectors and two on the side, along the left edge.
Best 8K
Incredible detail
Specifications
Resolution:
8K (7680 x 4320)
Color coverage:
100% sRGB, 100% Adobe RGB, 98% DCI-P3
Connectivity:
DisplayPort 1.2 (x2), Audio Jack 3.5mm (x1)
Reasons to buy
+
8K resolution is stunning
+
Fantastic color accuracy
+
Genuinely useful when editing photos
+
Good design and build quality
Reasons to avoid
-
Requires two DisplayPort cables to run at 8K
-
Limited 8K content at present
Even five years after its announcement, the model is still outstanding and astounding today. However, it continues to have a high price and little competition, perhaps because there isn't a lot of 8K content available and everyone is still producing mostly 4K video content.
With the new breed of high-end smartphones already capable of 8K video recording, the flood of 8K content is likely to make other monitor manufacturers jump aboard the 8K monitor bandwagon.
The 32-inch size of this beast doesn't let it go unnoticed, even when it is turned off. From the outside, you get a pretty sturdy design and impressive construction as per usual with Dell, all wrapped up in stylish brushed aluminum. In addition to the great ergonomics -again another hallmark of Dell- it has support for height adjustment, tilt, pivot and portrait mode features.
Most IPS screens in this line up have a brightness of around 350 cd/m2, however, this one has a brightness of 400 cd/m2. Moreover, its contrast ratio also tops the list at 1300:1. The panel's color gamut is one of the best we have seen with 100% of sRGB, 100% of Adobe RGB, and 98% of DCI-P3.
Regarding connectivity, it includes two DisplayPort connections, a USB hub with one upstream and two downstream ports and an audio line out jack. If you're looking for an 8K monitor for video editing, look no further than this tech marvel.
Read our full Dell UltraSharp UP3218K review
Best ultrawide
6. LG 40WP95C
Best ultrawide monitor for video editing
Specifications
Resolution:
5K2K (5120 x 2160)
Color coverage:
98% DCI-P3
Connectivity:
DisplayPort 1.4, 2x HDMI, Thunderbolt 4 / USB-C with 96W PD, 2x USB-A
Reasons to buy
+
Huge 5K2K native resolution
+
98% coverage of the DCI-P3 gamut
+
Thunderbolt 4 with 96W power delivery
+
Monitor daisy chaining support
Reasons to avoid
-
Limited brightness
-
Lacks true HDR support
If you're looking to break free from the 4K masses, the LG 40WP95C makes for an intriguing option. It's a 40-inch 5K2K monitor with 5,120 by 2,160 pixels. Think of it as a 32-inch 4K monitor with the panel widened out to 21:9 aspect.
That means you get the same pixel density as a 32-inch 4K display, but more desktop space. It's perfect for running video editing software side-by-side with editing notes or reference webpages. At 40 inches and with all those pixels, it really does deliver a rather glorious digital canvas, which makes getting work done so much more pleasant and ergonomic. Once you've tried a panel like this, going back to something like a 4K 27 incher does feel very restrictive.
Beyond pure resolution, the LG 40WP95C also offers a Nano IPS panel and so good, if not true professional grade, color accuracy. LG claims 98% coverage of the demanding DCI-P3 digital cinema gamut. That's certainly good enough for authoring web content, even if it's not exactly the stuff of feature film editing.
The LG 40WP95C also offers HDR support, though only of the most limited kind. It can process an HDR10 signal and render the colors correctly. But with a maximum brightness of 300 nits and no local dimming, this is absolutely not a true HDR display. Indeed, that 300 nit brightness can even be a limitation for SDR content creation, depending on ambient light level.
Another strong point is connectivity. Along with the usual DisplayPort and HDMI sockets (note that the HDMI ports top out at just 3,440 by 1,440 pixels, so aren't that useful), the 40WP95C includes Thunderbolt 4 with 96W of power delivery, plus a two-port USB-A hub.
For starters, that enables single-cable connectivity to laptops and MacBooks, allowing you to drive the display, keep your laptop charged and connect peripherals including keyboard, mouse and external storage devices. The 40WP95C also supports display daisy chaining. So with that single cable, you can also attach a second display running up to 4K at 60Hz. All told, this is a very powerful tool for creating SDR content provided you don't require full professional grade color accuracy for mastering content.
Best value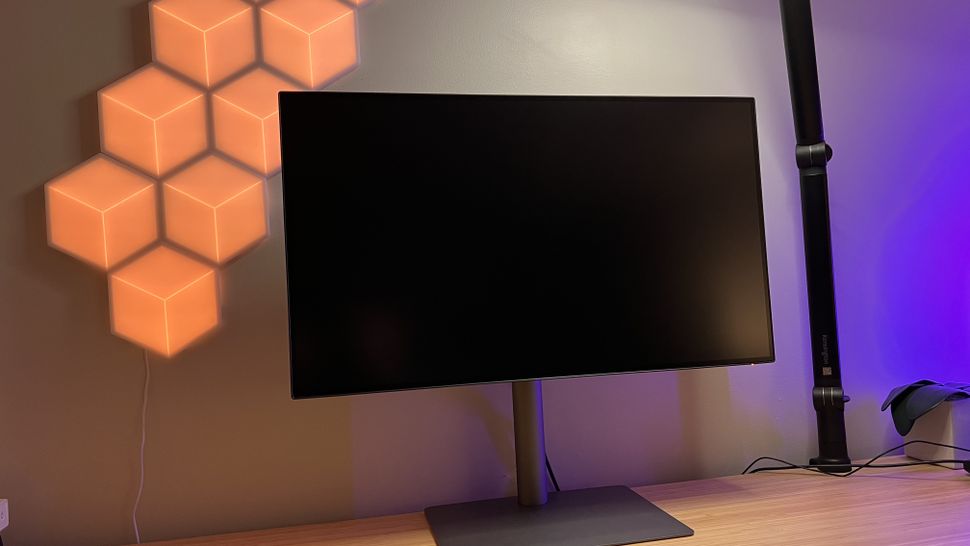 Good color coverage, good price
Specifications
Resolution:
4K (3840 x 2160)
Color coverage:
100% sRGB, 100% Rec.709, 95% P3
Connectivity:
Thunderbolt 3 (x1), HDMI (x2), USB-C (x2), USB Type B (x1), USB 3.1 (x3)
Reasons to buy
+
High-quality build, attractive design
+
Excellent 4K resolution, high pixel density, and HDR capability
+
Wide range of connectivity options, including multiple HDMI and DisplayPort ports and a USB-C port
+
Good color coverage
Reasons to avoid
-
Built-in speakers are not great
Blending elegance and professionalism, the BenQ PD3220U is a well-rounded monitor for video editing.
During our testing, we liked the high-quality build and its attractive design. The solid metal base, in particular, is well-constructed, allowing smooth adjustments to the viewing angle. If you're working on multiple computers, you'll appreciate the built-in KVM switch to move between machines without changing keyboard and mouse.
The specs, too, are impressive. The crisp 4K resolution, high pixel density, wide color gamut provided a sharp and vibrant display. HDR capability, allowing for greater contrast between light and dark in images, was a real stand-out feature. We found it added depth and dimensionality for an immersive viewing experience. As with many screens at this price-point, the speakers leave something to be desired (however nice they are to have). But the real stand-out here is the 100% sRGB color gamut and 10-bit color depth, producing vibrant, accurate colors, ideal for photo and video editing projects.
Read our full BenQ PD3220U review
Best for beginners
8. LG 27UL500
A great place to start editing videos
Specifications
Resolution:
4K UHD (3840 x 2160 )
Connectivity:
DisplayPort 1.2 (x1), HDMI 2.0 (x2), 1 x 3.5 mm Audio Jack
Reasons to buy
+
Affordable 4K Display
+
Supports HDR
Reasons to avoid
-
Unappealing design
-
Stand has poor ergonomics
The LG 27UL500 is one of the best monitors for video editing if you're juyst starting out and don't want to invest too much at the start. True, the design is a bit basic and at first glance may appear clunky, however, once the dust settles, you will discover that its IPS display panel is of excellent quality, 98% sRGB color coverage, and 27-inch size and UHD resolution make editing 4K video easy.
IPS panels from LG are known for their superior quality and this one is no exception. The display features bright colors, 4K resolution at 60Hz and 178 degrees of viewing angle. To reach its low cost, however, the stand is one of the things that had to be sacrificed.
The 27UL500 features the same semicircle shaped stand that is found in many LG monitors, using it as a base, it can only tilt by a very short margin, - 5 degrees forward and 15 back. In spite of that, since it supports VESA mounts, you can attach it to a monitor arm or to a wall mount. Another area where price cutting can be seen is the brightness level: it has a peak brightness of 300 nits, which is reasonable, considering the cost of this product. As per connectivity, it's basic: one DisplayPort 1.2, two HDMI 2.0 ports, and a headphone jack.
Best for prosumers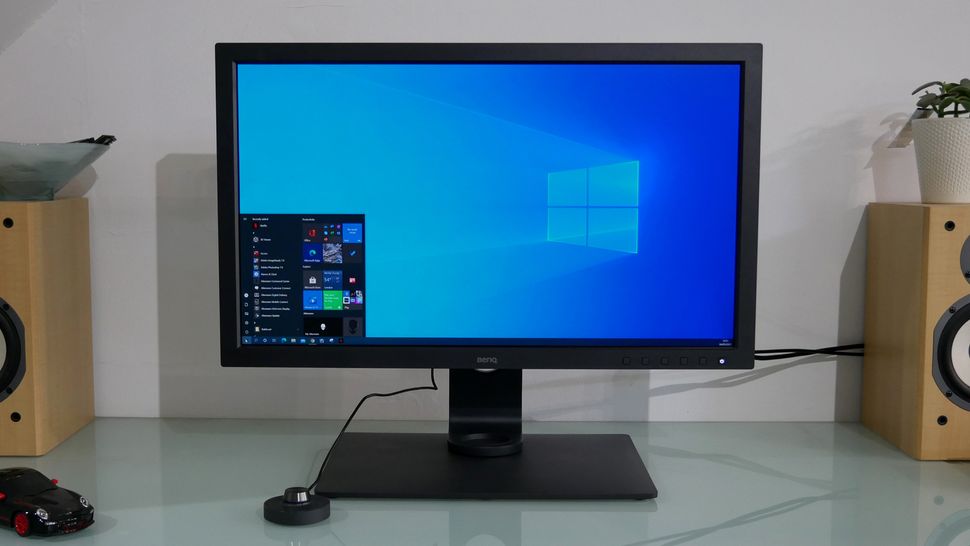 Best monitor for aspiring video editors
Specifications
Resolution:
4K UHD (3840 x 2160 )
Color coverage:
99% AdobeRGB, 100% sRGB 90% DCI-P3
Connectivity:
DisplayPort 1.4 (x1), HDMI 2.0 (x2), 3.5 mm Audio Jack, USB 3.0 Upstream (x1), USB 3.0 Downstream (x2), USB 3.1 Type-C
Reasons to buy
+
Outstanding color accuracy and wide ranging gamut support
+
Shading hood included to avoid reflections
+
Remote, wired circular mini-keyboard with hotkeys
+
Black and White Mode
+
Split-screen mode to test different color spaces
Reasons to avoid
-
USB-C PD only gives 10W
-
Limited HDR performance
-
Color coverage good rather than excellent
Basically, this is a professional level monitor with HDR support and a wide Adobe RGB color gamut and a few tricks up its sleeve, all at a reasonable price -one fifth of the most expensive pro-level monitor in our line-up. Video editors will find several useful features in this device, including a hood, as well as precise factory calibration.
It's IPS panel has true 10-bit color depth and delivers accurate colors with 99% of the Adobe RGB color space and 100% of sRGB. It also has a 1,000:1 contrast ratio and 178-degree viewing angles.
A mini-keyboard is plugged into the monitor using a mini-USB cable and contains hot keys. BenQ calls it the "Hotkey Puck". It has D-pad-style navigation arrows to move within the monitor's on-screen menus, and the OK button in its center. The outer circle of the Puck has three numeric hotkeys and one that opens the OSD menu.
Noteworthy are innovations like its Black and White mode and "GamutDuo" that lets you split the screen in half and see how the image would look in two different color spaces. Finally, it supports Picture in Picture (PIP) and Picture by Picture modes, which divide the screen into halves and display output from two different source devices simultaneously on both sides.
Connectivity is provided via the following ports: one DisplayPort 1.4, two HDMI 2.0, one USB 3.0 upstream to its hub, two USB 3.0 downstream, and one USB 3.2 Type C with power delivery for charging and DP Alt mode for video.
Its hard plastic shading hood, which works in both landscape and portrait modes, is just the icing on the cake.
Read our full BenQ SW271C review
Best for pros
10. EZIO ColorEdge CG319X monitor
Best video editing monitor for well-established pros
Specifications
Resolution:
4K DCI Standard (4096 x 2160) 1:1.85 Aspect Ratio
Ports:
Displayport 1.2 (x2), HDMI 2.0 (x2), USB 3.0 Upstream (x1), USB 3.0 Downstream (x3)
Reasons to buy
+
Top notch color accuracy
+
4K HDR support
+
Built-in automatic calibrator
+
Monitor Shade included
+
Dual DisplayPort and dual HDMI
As a professional monitor, the Eizo ColorEdge CG319X is not suited to the aspiring user. In fact, it is only suitable for users who are already professionals. At 31.1 inches, it's bigger than other prosumer / aspiring pro offerings such as that of BenQ.
The color gamut of this monitor is exceptional, rendering 99% of Adobe RGB and 98% of DCI-P3 color spaces, the color space used by the American film industry, along with full coverage of the CMYK color spaces used by the printing industry. The display features a high contrast ratio of 1500:1 and 178 degree viewing angles.
Featured on the screen is a built-in calibrator located right at the top of the screen. Calibration takes place over a period of half an hour and during this period, you're able to use your monitor while it adjusts itself.
Included in the package is the ColorNavigator 7 color management software, which works with the Windows 10, Mac OS, and Linux operating systems.
Best video editing monitors: FAQs
What are the different monitor panel types?
In terms of LCD display panels, nowadays there are three main types starting with TN (twisted nematic) which is the oldest and cheapest. Then we have Vertical Alignment (VA), In-Plane Switching (IPS), and OLED. Video editing is more efficient with IPS panels because of their ability to produce a wide gamut of colors. Motion-blurring is a problem with VA panels when displaying fast-paced footage, and OLED have better blacks but still have a high cost and other problems.
When using a monitor for video editing, brightness, contrast, and color gamut are the most important considerations. A monitor's color gamut refers to the possible range of colors it can display. Although all LCD monitors nowadays have good contrast ratios, brightness levels, and color gamuts, the IPS LCD panels have better viewing angles and support more colors than their TN predecessors.
Your monitor also must be calibrated properly if you want color accuracy.
How to choose the best monitors for video editing
When choosing which video editing monitor is best for you, there are a few factors you'll want to take into account.
Color accuracy: Many professional content creators will have a clear idea of what they need in terms of color gamut coverage. But if you're not sure a reasonable entry-level rule of thumb is minimum 95% coverage of the DCI-P3 gamut.
Size: A monitor for video editing should be large enough to provide a comfortable viewing area to accommodate the complex user interface of non-linear video editor applications during long work sessions. From 27 inches to 32 inches is a good, comfortable size range. Of special mention are the ultrawide monitors with a 16:9 screen ratio more optimised for video editing, those usually come in sizes above 34".
Aspect ratio: 16:9 widescreen suits most conventional video workflows. But ultrawide panels with aspect ratios of 21:9 and greater can be very handy, too. They allow you to view documents like scripts and editing notes in parallel with your video editing app of choice.
Resolution: The resolution of a monitor determines how many pixels you can see on the screen. Furthermore, the more pixels you can see in your video, the more detail you will be able to see on the video you are editing. What constitutes enough pixels will vary with your workflow. Ideally, your display will be higher resolution than the content you are creating. That allows you to view video at full resolution while also displaying menus and toolbars, like editing timelines, at the same time. If you're outputting in 1080p, for instance, a 1440p panel will be sufficient. If your target resolution is 4K, however, it gets a little more complicated. The choice of monitors beyond 4K is limited. Arguably, however, a 4K panel is a reasonable option for editing 4K video. Even windowed content is rendered in fairly high detail on a 4K panel, and you can view the final output at full resolution.
HDR support: By increasing both contrast and color ranges, HDR techniques expand the perception of depth in images. In HDR, the color intensity and contrast of your video are enhanced to make it more realistic to mimic the perception seen by the human eyes where the iris adapts constantly to the environment's changing luminance. While not a deal breaker, if your source material supports HDR, it would be important if your monitor supports it too.
Connectivity: Before purchasing a monitor, ensure that your computer supports the output types required by your display. For example, the Dell 8K monitor requires dual DisplayPort connections to operate at its maximum resolution. Check what connections your computer's video card provides: HDMI, Thunderbolt, DisplayPort, or USB-C. Any monitor worthy of content creation duties is likely to have HDMI and DisplayPort, which is fine for connecting to a desktop PC. If you use a Mac and a laptop PC, however, USB-C is so useful as to be almost essential. It allows single-cable docking of both MacBooks and modern PC laptops, including power delivery and hooking up peripherals like keyboard, mouse and external storage. Once you've gone USB-C, you'll never want to go back to multiple cables for hooking up a laptop.
How we test the best monitors for video editing
Our expert reviewers have tested hundreds of displays, including the best monitors for graphic design, the best monitors for photo editing, and even the best monitors for MacBook Pro. In every case, we rigorously test, review, and rate these screens across a range of factors and compare them to the competition.
Long gone are the days of "Full HD" 1080P as a novelty. In this day and age anything below 4K (UHD - Ultra High Definition) is not a wise investment and your video editing monitor will get old very soon. If you don't already shoot video in 4K, soon you will -or will have to deal with 4K+ source material brought to you for editing. The trend towards 4K recording began some time ago with popular smartphones like the iPhone 7+, the Google Pixel XL, the Moto Z2 Play and the Samsung Galaxy S8. Get ready because 4K UHD video is here to stay.
Our choice of monitor sizes: In today's market, a 27-inch screen is a good entry-level monitor for serious video editing, since it does not sacrifice image detail at that display size. As for larger screens, 31", 32", and 34" are all equally good choices. We don't recommend monitors over 40 inches due to a large viewing distance and too much space required. We also included an ultrawide 34-inch monitor with the 5K2K resolution (5120 x 2160).
All IPS panels: Using those requirements, we compared the market options and selected the best 4K UHD monitors in a wide price range, all of which feature IPS panels, which are the most color accurate as compared to older technologies like TN and without the drawbacks of other types.
HDR explained: As a general rule, HDR10 is the most commonly used HDR standard. In our top picks, all but the Dell 8K support HDR, and two of them advertise HDR600 support, which ensures the display is HDR compatible with a peak brightness of 600 nits. Make sure you know which HDR standard your editing system supports.
As a result, we offer you a wide range of choices at price points to suit every possible video editing requirement within our established ranges of resolution, display size, and form factor.
Are you a pro? Subscribe to our newsletter
Sign up to the TechRadar Pro newsletter to get all the top news, opinion, features and guidance your business needs to succeed!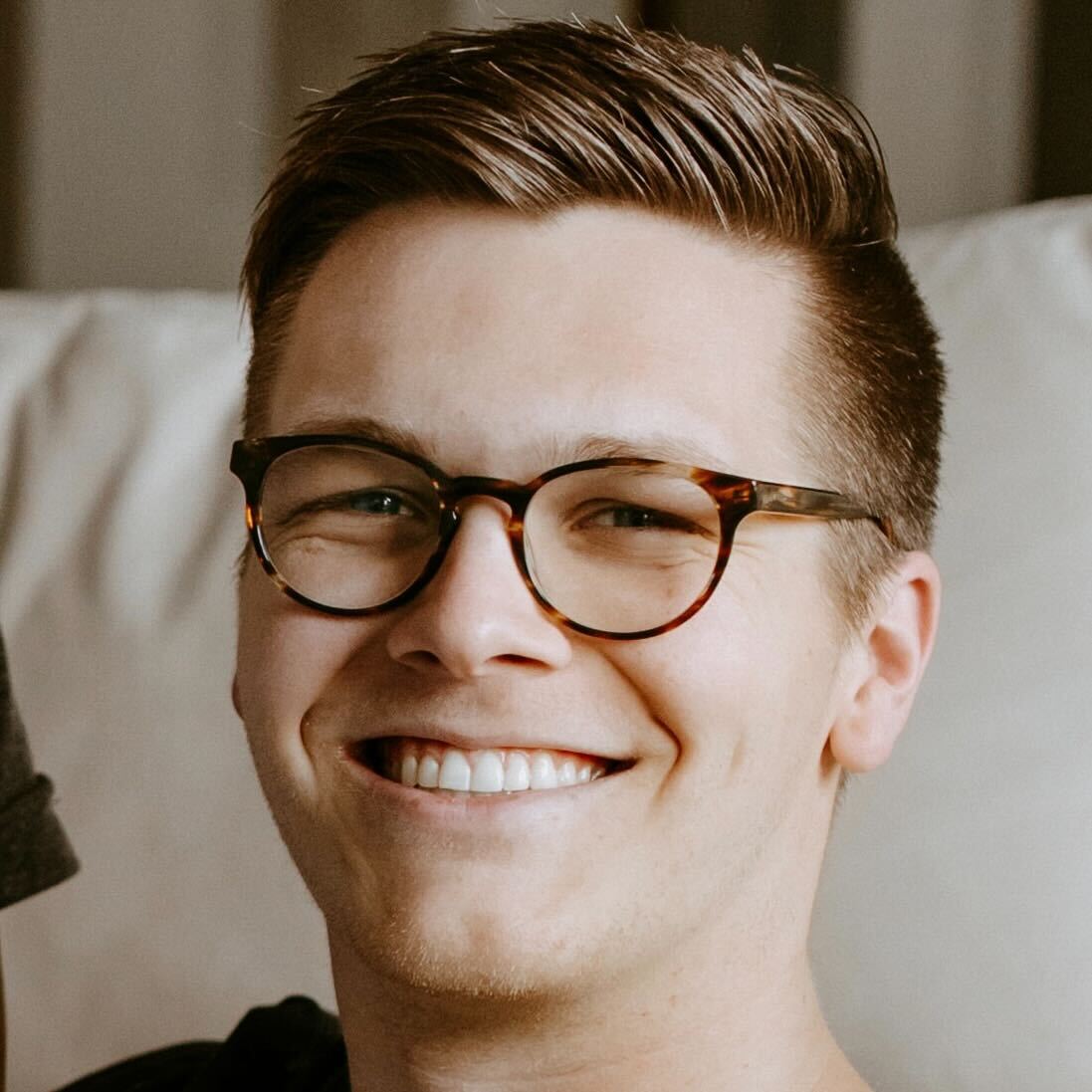 B2B Hardware Editor, TechRadar Pro
Collin is the B2B Hardware Editor for TechRadar Pro. He has been in journalism for years, with experience in small and large markets, including Gearadical, DailyBeast, FutureNet, and more.
Collin is an experienced individual who has an abundance of knowledge when it comes to all things professional hardware. He is the go-to subject matter expert for TechRadar Pro and focuses on standing desks, office chairs, business laptops, "pro" monitors, and other similar topics. With his in-depth understanding of these areas, Collin can provide invaluable insights and advice to readers looking to make informed decisions about their hardware investments.