Best free writing apps (2023)
Bring your words to life with the best free writing app for Windows, Mac, iPhone, and Android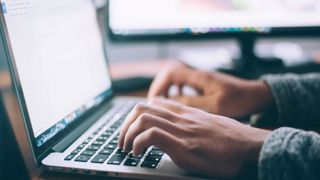 (Image credit: Glenn Carstens-Peters / Unsplash)
The best free writing apps don't just let you work on your projects - they also let you organize and manage all your writing.
Whether it's work documents, essays, or your creative stories, free writing apps - like the best free word processors - let you organize your thoughts on the page without breaking the bank. These days they will also make it even easier to save, share, and sync documents online.
Some of the best choices offer distraction-free interfaces and gamification-style challenges to keep you in the zone. Others focus on professional document creation for work. You'll even find advanced features like the speech-to-text transcription and online collaboration tools.
Our picks cover the best free writing apps and software on the web and across Windows, Mac, Linux, Android, and iOS. Optional subscription upgrades are also available for some tools, unlocking extra features, but they're not essential.
To help you find the right tool, we've tested the best free writing app for all types of writers, whether you're at a desk or writing on the go. Tools that let you just focus on the art of writing, without worrying about costs or distracting features you're never going to use. Just you, your keyboard, and your creativity.
We've also rounded up the best note-taking apps to make sure you can keep on writing wherever you are.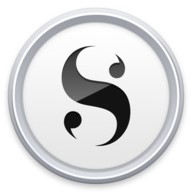 Scrivener: best writing software for authors
Scrivener is packed with all the features a novelist needs, helping you track plot threads, store notes on characters and locations, structure your work and (most importantly) get some serious work done. It's not a free writing app like the tools below, but it's well worth the investment if your budget will allow it.
Best free writing apps of 2023
Best distraction-free writing app
Specifications
Operating system:
Windows, macOS, Linux
Reasons to buy
+
Distraction-free design
+
Timers and alarms
+
Auto-save function
+
All desktop operating systems
Reasons to avoid
-
No traditional word-processing features
FocusWriter helps writers combat one of their biggest challenges: distractions. One of the best free writing software tools out there, it's specifically designed to let you just concentrate on your writing.
The stripped-back interface is deliciously sparse - ideal for when you just need to get your head down and write - and not dissimilar to a moderately powerful version of Notepad, featuring support for TXT, basic, RTF, and ODT files.
Even the toolbar is hidden until you actually need it. Just swoop your cursor to the top on the screen to reveal a barren menu, from basic formatting to themes and timers.
Features are light within the software, but FocusWriter isn't made for heavy editing sessions. It's designed to make the act of writing flow seamlessly onto the page.
Elsewhere, the writing app boasts the ability to add themes and your own background images, which can help you stay motivated.
The Daily Progress tool is a sweet extra, adding Duolingo-style gamification that lets you track your daily writing streak. For when it's oh-so-easy to slip onto social media when you can't find the perfect word, it's a nice way to keep you within the app.
Available for Windows, Linux, and macOS, the writing software also comes as a portable download, no installation required. So, you can pop it on a USB stick and plug it into any computer you're working on.
Read our full FocusWriter review
Best free writing software with markup support
Specifications
Operating system:
Windows, macOS, Linux
Reasons to buy
+
Distraction-free interface
+
Supports markup
+
Handy keyboard shortcuts
Reasons to avoid
-
Only works with TXT files
WriteMonkey is another piece of free writing software that cuts down on the clutter to deliver uninterrupted writing sessions.
The free word processor, cleverly described as zenware, is unbelievably pared back compared to more traditional writing apps.
There's very little in the way of distracting 'screen furniture', which means you're better positioned to concentrate on the writing process. And absolutely nothing else.
But don't let that stripped-back approach fool you. As one of the best free writing apps, WriteMonkey is still rich with the sort of core features that matter to writers.
However, most options are hidden in a context menu (so you'll need to right-click to view it). It also only supports TXT files, which may limit those looking to read, write, or edit across multiple formats. It is, at least, a portable download, letting you take it wherever you need.
If you've enjoyed Markdown, the simplified text-editing language that lets you format, annotate, classify, and link as you type, then great. WriteMonkey's inner workings will instantly chime.
First-timers should spend a little time with this free writing software, to uncover that intuitive simplicity.
Read our full WriteMonkey review
Best free alternative to Microsoft Word
Specifications
Operating system:
Windows, macOS, Linux
Reasons to buy
+
Excellent format compatibility
+
Document template galleries
+
Support for plugins
Writer, the open-source, free writing software, serves almost all general writing needs.
LibreOffice is a near-perfect example of free office software - a familiar, feature-rich take on the office suite. What the veteran software package lacks in Microsoft polish (its interface is undeniably old-fashioned, for starters), it makes up for in its price-point: free. For that, you get access to six tools: Calc, Impress, Draw, Base, Math, and Writer.
Earning it a slot on our list of best free writing apps is the fact that LibreOffice Writer packs the full editing toolbox.
This isn't just a note-taking app for staving off distractions when you're deep in the zone; it's for when you're in pure writer-mode.
If you're at all proficient with Microsoft Word, you won't have any problems using the Writer software. Layouts and functions are almost identical, and there's support for DOC and DOCX file types, making it efficient to switch out of the Microsoft garden.
This free writing app is ideal if you're hunting for a tool that almost perfectly replicates the Word experience without the cost.
Read our full LibreOffice review
Best free writing app for word processing
Specifications
Platform:
Android, iOS, Amazon Fire, Web
Reasons to buy
+
The industry-standard
+
Easy to use
+
Available across mobile devices, including Fire tablets
Reasons to avoid
-
No desktop software without subscription
-
Requires Microsoft account
-
Web version can lag
When it comes to word processors, Microsoft Word is probably the baseline against which all others are compared. It's the one most of us use at school, home, and work. It's familiar, comfortable - and it's available free on the web and mobile devices.
That may not be the best way to write your masterpiece (unless you've hooked up a Bluetooth keyboard). But it's a great way to jot down ideas on-the-go. When we tested the browser-based version we found it could be a bit slow at first, and we were typing faster than the words appeared on screen. This settles down (mostly) after a minute or so.
Microsoft's free writing apps on Android and iPhone had no such issues. Using these was velvety smooth. We especially appreciated the option to switch between mobile view and desktop view, so we could gauge how the document would appear in full-screen.
As with Google Docs, you'll need to sign up with a Microsoft account. And, like Google, that also lets you use free versions of PowerPoint, Excel, and the like. While Word offers one of the best free writing app experiences, there's no denying that the paid-for upgrade is superior, offering more tools, and a true desktop app.
Read our full Microsoft Word review
5. Author
Best free Mac-exclusive writing app
Reasons to buy
+
Fantastic design
+
Innovative export options
+
Powerful concept map features
Author promises to make it easier to 'think, write, and cite'. It's a promise capably delivered, with a clean interface and bags of writing features designed to make it easy to go from first draft to final copy.
If you're an Apple user in search of the best free writing apps on macOS, this one demands your attention.
Concept Maps is one of the best features. It's a great mind-mapping tool to visualize and lay down all your thoughts while they're fresh in your head without constraint. You can worry about whipping them into shape later.
Students and report writers will appreciate Author's 'fast citing' tools - speeding up assignment-writing by correctly adding and formatting citations, references, and contents.
A paid-for upgrade of the writing software that offers exporting options is available. However, unless you need automatic formatting on export, you can stick with the free version.
Best free collaboration writing app
Specifications
Operating system:
Windows, macOS, Android, iPhone, iOS, Web
Reasons to buy
+
Simple word processing tool
+
Available almost everywhere
+
Very easy to use
Reasons to avoid
-
Requires Google account
-
Best with internet connection
Google Docs is a great free writing platform for any writer. It's an extremely clean, quick word processor available in the browser, on desktop, and phone and tablet apps. So, you can take notes wherever inspiration strikes.
Docs is more or less Google's spin on Microsoft Word. The interface is a bit more simple than the professional office software - although it's no less powerful.
You'll find heaps of writing tools, including a pretty accurate speech-to-text transcription tool (just enunciate and don't talk too fast). Keyboard shortcuts are very well-supported.
For best results, you'll need an internet connection, though documents can be used offline. They'll be synced, and in our experience, that happens swiftly behind the scenes.
To take advantage of the free writing app, you'll need a Google account, which may be a deal-breaker for some - but that also opens up the rest of the Google-stuff in the Google-sphere, such as Sheets, Slides, and . With a free account, you get 15GB of storage, which should be more than enough for word documents. A Google One subscription upgrades your storage space, amongst other things.
Additionally, Google Docs is great if you want to collaborate with one or more other writers. Just be warned to stay in Google Docs for that, because exporting the data into Word or other writing applications can result formatting errors.
Read our full Google Docs review
Best free writing app: FAQs
How to choose the best free writing app for you
Why you can trust TechRadar We spend hours testing every product or service we review, so you can be sure you're buying the best. Find out more about how we test.
When deciding which free writing app is best, start by figuring out what sort of writing you want to do.
Do you need a handy tool for quick scribbles and jotting down ideas here and there, or are you using the writing software to write and edit an epic novel? Tools like FocusWriter and Write Monkey are great for getting thoughts on the page without friction.
It's also worth considering if you need a writing app with a distraction-free design, so you can concentrate on what really matters to you. Again, FocusWriter performs admirably here, but as a result, you lose core typography and editing functions. Unlike LibreOffice, this isn't the best Microsoft Office alternative if you need those tools. In that scenario, it may be worth considering looking at some of the best free office software, which includes MS Word-style apps, alongside other tools similar to Excel, PowerPoint, and so on.
Access is an important factor when using your writing software. A tool like Scribus needs to be downloaded to your machine. Lightweight apps like FocusWriter, however, offer a portable download that can be downloaded to a USB and carried with you.
Check what file formats your chosen writing app supports, too. While some let you create and edit the common DOC and DOCX files, others only allow TXT or RTF documents.
But most of all, it's important to choose the best free writing app for your unique creative flow.
What's the difference between a writing app and an AI writer?
AI writers vs writing apps - what's the real difference?
Artificial intelligence is growing in a big way - and when it comes to writing, it's ChatGPT that's been snatching all the headlines of late, with its ability to generate short- and long-form content based on user prompts.
Generally, an AI writer will write your content for you, based on its current learning (although often without 'understanding' the context). A writing app simply lets you write your way, in your own voice.
Some platforms, such as Canva, have even integrated AI into its Canva Docs and Canva PDF Editor services. However. its Magic Write tool acts as a writing assistant, serving up suggestions and ideas, leaving real writers to work their magic on the content. Though usually hiding in the back-end, you can also find AI integrated in other ways across other the best PDF editor apps (and even the best free PDF editor apps, too).
As always with AI-generated content, whether it's the written word or an artwork masterpiece, human involvement is usually necessary and always desirable. Even if you're using the best AI writers out there, editing and proofreading is essential to give the content accuracy and emotional resonance.
How we test the best free writing apps
Testing the best free writing apps and software, we assess how easy it is to get your words down on the page with the least amount of friction. Portable writing apps rank high, because they let you use the program on whatever computer or laptop you're using.
We also look at performance for its intended audience. For distraction-free writing apps, do they really foster focus? For word processor-style software, does it offer good formatting and editing options?
Most importantly, we expect to see free writing apps that are genuinely cost-free - no-one wants to stumble across hidden fees and charges in the contracts.
Are you a pro? Subscribe to our newsletter
Sign up to the TechRadar Pro newsletter to get all the top news, opinion, features and guidance your business needs to succeed!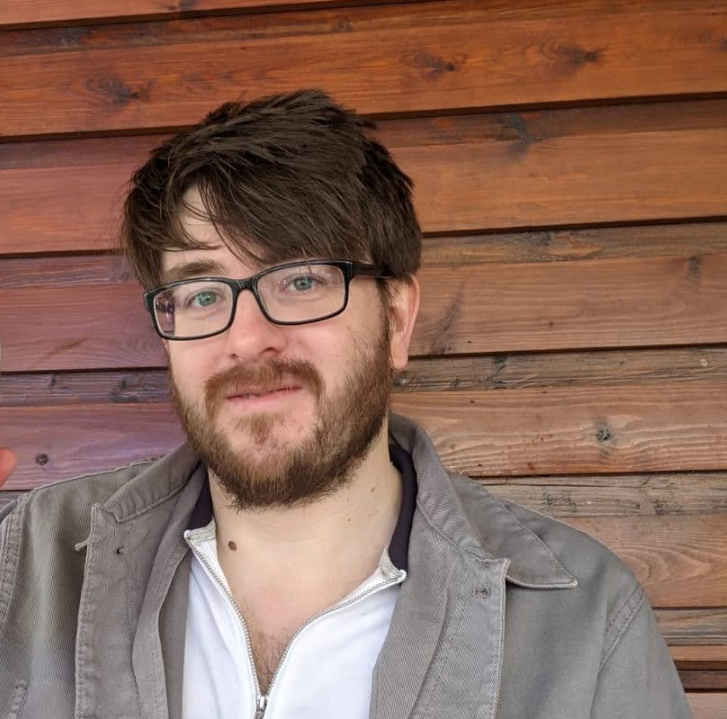 B2B Editor - Creative & Hardware
Steve is TechRadar Pro's B2B Editor for Creative & Hardware. He explores the apps and devices for individuals and organizations that thrive on design and innovation. A former journalist at Web User magazine, he's covered software and hardware news, reviews, features, and guides. He's previously worked on content for Microsoft, Sony, and countless SaaS & product design firms. Once upon a time, he wrote commercials and movie trailers. Relentless champion of the Oxford comma.