Best AI writers of 2023
Best
Contributions from
last updated
Use the best AI writers to create written content quickly
VERDICT
REASONS TO BUY
REASONS TO AVOID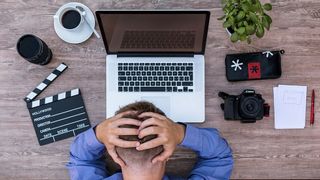 (Image credit: Pixabay)
AI is the word of the year, with ChatGPT making waves since it was initially introduced in November 2022. With every new iteration of the powerful tool, users managed to find innovative ways of using the all-powerful AI bot to speed up and simplify their work.
However, in 2023 numerous AI writing assistants hit the market, trying to take away ChatGPT's crown of king AI when it comes to writing content that is SEO adjusted. These new tools tried to simplify writing by creating long-form text, researching keywords and creating content around it, making images from text, and much, much more. It seems numerous bloggers are using these tools to speed up their work and offer better-crafted materials. But can it be so simple?
Of course, using AI writers isn't without its drawbacks. For instance, the content generated may require additional editing to ensure it's polished and accurate. Plus, AI-generated content may lack the unique voice and style a human writer can bring. However, the benefits of using AI writers, such as time and cost savings, often outweigh these minor drawbacks.
In conclusion, the best AI writers of 2023 offer a fantastic solution for those looking to create high-quality content without breaking the bank or spending countless hours writing. With numerous writing tools available today, content creation can be easily sped up and demystified. So, why not try one of these fantastic tools and see the difference it can make in your content game? If you're looking for the best ones, we've got you covered with our list of the ten best AI writers of 2023. Read on!
PS: You may want to check out our list of the best AI tools of 2023.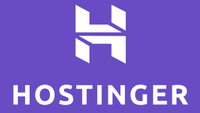 Best AI Writer
Hostinger AI Writer is the best choice for efficient content creation. Powered by AI and advanced language processing, it delivers high-quality, engaging content in minutes.
With its intuitive interface and context-aware algorithms, it caters to both beginners and experts. Save time and effort by leveraging this cutting-edge tool for blog posts, articles, and product descriptions, and witness your content flourish with Hostinger AI Writer.Find out more.

---
The best AI writers of 2023 in full
Why you can trust TechRadar We spend hours testing every product or service we review, so you can be sure you're buying the best. Find out more about how we test.
A versatile AI writer that generates high-quality copy in loads of situations and languages. It offers an easy learning curve and is best suited for marketing content.
Reasons to buy
+
Easy to use, even for the less tech-savvy
+
Content sounds "human"
+
Content generation is very fast
+
Loads of varied templates
Reasons to avoid
-
Content may need additional edits
-
Pricing
-
Articles have to be exported before you can edit them
-
Tone could benefit from more accuracy
Writesonic's is powered by GPT-4 at the moment, and will likely be updated with new iterations as they come out. Its versatility shows the moment you fire it up, thanks to its numerous templates that lead users to the desired content.
The versatility continues elsewhere. Writesonic works in more than twenty languages, and it's easy to use: you choose from more than forty templates, enter a few lines to describe the content, and then the app generates up to twelve variations so you can choose which one suits your needs.
If you're looking for marketing content that is SEO-optimized then Writesonic is the tool for you. There is the Photosonic tool that comes bundled up, which allows you to create images from text. Just like the blog posts and paragraphs the tool creates, the images too will require editing from the user, if you're looking to have a truly unique and useful image.
You can try it out for free, without the need for credit card details, and we would recommend that you take them up on their offer.
If you're on the hunt for AI-generated content that is search engine optimized, then INK is your go-to platform. With its writing templates and image generation capabilities, you can easily create content, all within one seamless experience.
Reasons to buy
+
Slick UI
+
Powerful SEO capabilities
+
Easy to use
+
Solid rewriting capabilities
Reasons to avoid
-
Pricy
-
Tends to make factual mistakes
INK's platform is feature-packed - so if you want to create content from scratch, its AI keyword research tool can help. Plus, you'll love its AI keyword clustering tool, which groups keywords together that have the same search intent.
Thanks to INK, content creation is made easier than ever before with their proprietary tools and AI Shield that can help you bypass Google's detection algorithms for AI generated content. But the icing on the cake is the text to image tool, perfect for bloggers wanting to craft custom images for their blog posts. While this tool can work miracles, it's still limited and doesn't work too well with longer text-based descriptions - you may be tempted to scrap it after a few tries.
Ink also has a distraction-free text editor if you'd like to write or edit yourself, and it's able to generate multiple articles per job, so you get plenty of choices. It can create copy for social media adverts and YouTube uploads, and it has grammar and language checkers too.
Impressively, Ink can generate ten articles a month for free – that's more generous than most AI writing tools. The Professional plan will cost you $49 a month, and the Enterprise $119 a month, making INK a very expensive option.
Powerful capabilities but a steeper learning curve best describe Jasper. If you're not afraid of getting more technical, it can be a useful tool.
Reasons to buy
+
Great AI writing features
+
Plagiarism model is quite accurate
+
Wide base of languages
Reasons to avoid
-
Higher learning curve
-
Pricing
-
Some content lacks quality
Jasper, formerly known as Jarvis, helps writers speed up their content creation process for almost all use cases. It's a powerful content creation tool with a steeper learning curve. Once you get to grips with how it creates content, it can spit out descriptions for product listings (in bulk), create Facebook and Instagram ads, create emails, blog posts and much more.
Jasper also has a feature called Boss Mode, which can generate content with more speed and accuracy. This upgraded product also checks content for plagiarism and uses Grammarly to try and improve the grammar and punctuation. It also has extra organization features, so it's easier to use for large teams, and Jasper works in more than twenty-five languages.
The Boss mode starter plan will set you back $59 a month, but for content writers it can be a boon. While it is more expensive it is ideal for creating long-form content and will help you paraphrase your paragraphs to make them succinct.
A fast AI writing assistant that can create content fast and mostly accurate. You will be required to do more editing compared to other "higher-end" AI writing assistants.
Reasons to buy
+
Works on loads of platforms
+
Lightning-fast
+
Solid WordPress integration
+
Easy to use
Reasons to avoid
-
Content tends to repeat itself
-
Requires detailed editing
-
Pricing
Articleforge pairs deep learning with AI to give users a better experience each time they use it. Nonetheless, the content produced is often in need of extensive edits and fact-checking, meaning that a 'set it and forget it' approach won't cut it.
The process begins by entering a keyword alongside your desired article length, and Article Forge can also customize your content with additional details. You can specify a location, identify a mood you'd like your article to capture, or pick several keywords, so you've got greater control over what's included in the content.
The platform boasts fast delivery, easy usage, and a multitude of integrations, but the quality of the output is regrettably wanting. Most of the platform's content needs to be fact-checked, and though tailored input will improve the output, it requires extensive testing and consumes your "word meter". Despite this, the platform can still be incredibly helpful for your writing needs, speeding up the process and aiding in overcoming writer's block with its title suggestions and fresh perspectives.
Article Forge pricing starts at $27, making it a more affordable option, but still expensive if you're looking to create a lot of content.
WordAI offers excellent bulk article updates, enabling you to reap the benefits of integrating more content. The platform's spun content is not only unique but also completely free of plagiarism.
Reasons to buy
+
Bulk article updates
+
Spun articles are plagiarism-free
+
Easy to use
+
Solid integration option
Reasons to avoid
-
Requires detailed editing
-
Pricing
WordAI first set out as a simple article rewriting assistant, but over the years, it has transformed into a powerful content creation platform. What propelled this remarkable transition was its integration with ArticleForge, an AI content creation platform, which enabled users to import content and have WordAI spin it into unique articles and paragraphs.
To further enhance your content, WordAI comes with Perfect Tense integration to assist with correcting spelling mistakes and incorrect verb tenses. The added bonus is the title spinner that works to create pertinent titles by breaking down the text. Also, with the upgraded version, HTML support is available, allowing you to edit HTML directly from the editor for styling, videos, images and more!
You probably won't have to pay more to access extra features with WordAI, either. Everything's available for monthly or annual payments unless you want to build a customized enterprise package to support multiple users and higher volumes. The pricing starts at $57 a month, making it one of the more expensive options.
AIWriter is an attractive choice for its creative content creation options and straightforward user interface. Despite lacking some of the customization features of its competitors, it is still widely supported and sufficiently precise to be of great use.
Reasons to buy
+
Provides sources
+
Great with SEO rankings
+
Easy to use
+
Sub Topic locator can be useful
Reasons to avoid
-
Bland UI
-
Content needs much more editing
-
SEO optimization could use more features
-
Takes its time when writing an article from scratch
AI Writer has an impressive set of features that can easily create content for all kinds of articles, from news stories to blog posts, and it's spectacularly easy to use – the app can generate articles from simply a headline or a keyword.
AIWriter has an awesome Sub Topic discoverer who analyses already existing content on a certain topic, then offers you a unique take on it, so you can share your own fresh perspective!
If you're a business looking to liven up your existing content, AIWriter's text rewording feature can do wonders! Simply upload the content and let the platform generate new, SEO-friendly text - but keep an eye out for accuracy, as it's not always spot-on.
The SEO text editor is useful for creating SEO-optimized content, though the experience may be a bit drab. But, when it comes to optimization, it'll definitely do the trick!
The pricing starts at $29, and while it may be expensive in the long run, if you're looking to freshen up your content quickly, then AI Writer can help.
Hypotenuse is an AI writing powerhouse, primed to generate e-commerce and social media content. Additionally, it can be used to create texts and images for other purposes - however, don't forget to review all outputs before pushing them live.
Reasons to buy
+
Faster than most AI writing assistants on the market
+
Great Shopify integration
+
Easy to use
Reasons to avoid
-
Content needs proofreading
-
Could benefit from more templates
-
Pricing
Hypotenuse stands out from the crowd of AI writing assistants due to its unique features - the batch generator is especially useful for e-commerce websites such as Shopify! Simply import all your products with a CSV file or through Shopify integration, and you can have Hypotenuse automatically craft descriptions for each one. That said, always remember to thoroughly check the descriptions before publishing.
The platform not only offers the invaluable 'Content Detective' feature, which makes fact-checking and sourcing your articles a breeze, but it also boasts impressive writing tools for blogs, content, summarizing, and paraphrasing - as you'd expect from any quality AI writing platform. You'll need to put some work in to make it perfect, but the results will be worth it - the same goes for the platform's social media captions and ad copy creation capabilities.
The UI is simple and makes the platform easy to use. When it comes to pricing, you will be looking at $29 a month for the Starter plan, which places the platform somewhere near the middle when it comes to pricing.
Longshot AI provides cutting-edge GPT-4 features for all content creators, granting unprecedented access to a wide range of custom content creation options. With the capability to personalize your content using your own chosen references, Longshot AI is the perfect tool to help you speed up your content creation and blast away writer's block.
Reasons to buy
+
Ease of use
+
Ability to feed it with your own links for rewriting capability
+
Easy to use
+
Fact Check and Claim Detection features
Reasons to avoid
-
Difficult to create a consistent tone and style
-
Sometimes, the content results are horrible
Leveraging the power of Templates, Longshot AI allows you to interface seamlessly with the platform and produce awesome articles. From the Templates menu, you can quickly generate marketing copy, headlines, product copy, and rewrite content with ease. Furthermore, there's a handy headline creator, which makes creating attention-grabbing headlines a breeze. With these headlines, you can then write the body of your blog post with ease.
Furthermore, an additional tool called FactGPT gives you the ability to verify the validity of the written text, both existing and new. It also boasts a variety of options for integration - Chrome and WordPress plugins, as well as platforms like Medium, Semrush, HubSpot, Ghost and even a custom integration.
Pricing starts at $29 a month with 1,000 credits which are enough for roughly 50,000 words created by the tool.
As a newcomer to the AI writing assistant field, Creaitor AI delivers generally satisfactory performance - albeit with some quirks and flaws. Automated writing is not what this platform is about; crafting an outline is the best way to get the most dependable results, so you must be ready for lots of editing and verifying.
Reasons to buy
+
Ease of use
+
Pricing
+
Speed
Reasons to avoid
-
Difficult to create a consistent tone and style
-
Requires a lot of editing if you're not outlining your articles
Boasting support for a whopping 46 languages, the platform is designed primarily for use in English. With solid SEO capabilities in English, users can also take advantage of its innovative image creator function to have an AI-generated image based on their text input. Here, they can select the mood, style, medium, color and much more, even choosing a style reminiscent of a famous artist with the drop-down menu.
The Search Engine Results pages (SERPs) beater function could be an interesting option for future use, for all bloggers. We say future use, as we failed to test it out properly, the feature was in beta when we reviewed the tool.
Pricing starts at $9 for the Basic plan, making it the cheapest tool on the list, of course, the initial plan is limited, but if you're a small business or a blogger that doesn't write much, this option could be ideal.
CopySmith is a lightning-fast AI writing assistant that stands out with its diverse integrations and instantaneous content production.
Reasons to buy
+
Fast
+
Large number of templates out of the box
+
User-friendly interface
+
Solid integration options
Reasons to avoid
-
Generated copy sometimes requires minor tweaking
-
Plagiarism checker capped
Copy Smith can craft exceptional content in a multitude of formats – from blog posts to product descriptions and social media updates – all SEO-optimized for higher search engine rankings. The AI-based platform can customize content for different demographics, ranging from age to location and interests, for heightened engagement. Plus, the option to adjust the tone to reflect your brand's voice is there for those willing to invest the extra effort.
CopySmith's user interface is impressively straightforward, giving users the power to craft perfect copy with the click of a button. With an intuitive design, navigating the platform is a breeze - users can select templates, input keywords and descriptions, and generate copy in mere seconds, thanks to the platform's lightning-fast AI technology. And, if the results aren't quite what you're looking for on the first few attempts, simply make a few tweaks to your keywords and descriptions and generate a copy that's sure to hit the mark.
When it comes to pricing, the initial plan starts at $19 a month, ranking it among the more affordable options in the AI writing niche.
We've also highlighted the best free office software and the best monitors for a dual setup.
---
What is an AI writer?
An AI writer is a revolutionary tool, capable of creating text and content without human help; it utilizes algorithms and machine learning to generate various AI content. From data-driven, high-value pieces to conversion-focused content perfect for marketing campaigns, AI writers can easily create just about any content.
As AI writing assistants gain exposure to various forms of real-world information, they gain proficiency in generating natural-sounding output. With their data coming from human sources, the output created also has a human-like quality. Much like how humans rely on existing content to craft something new, AI content tools scour the web for relevant data to fulfill the user's instructions, thus creating original content.
This, in a nutshell, explains what AI writing is and how it functions.
How to choose the best AI writer for you?
Let's get this out of the way. Whichever platform you choose, you will have to do some editing, if you want to create useful texts.
Here are some of the factors you should consider when choosing the right tool for you:
1. Ease of use
Tools that don't require technical knowledge or prior experience should be on the top of your list. Investment in good UI means that other aspects of the tool are also likely to be of a higher quality.
2. Price
While this may not be popular with everyone, the price should play a major role in deciding which tool to go for. Some are simply overpriced while not offering much more than their lower-priced competition. Pay attention to the amount of content each price plan offers.
3. High-quality output
Despite the fact that, in the end, you will be editing the texts and images the tool creates, having a tool that creates high-quality content will mean less time spent on fixing mistakes and editing.
4. Integrations
If you're running a blog or business and have been doing so for some time, you probably have your set of tools that you use for writing content. Making sure that the new AI platform syncs well with your existing toolbox can be essential for how long and how well you utilize the AI tool.
The list above is not exhaustive, but does offer a great starting point in your quest to find the best AI writing tool for your needs.
The best AI writers: How we test
During our assessment, we've evaluated various aspects such as the number of writing templates, categories, recipes, number of languages supported, grammar checkers, etc. Our goal was to create an extensive list of AI writing assistants that offer much more than simple rewording features.
We tested the overall capabilities of the AI software, the tool's interface and ease of use, monthly article limits, SEO optimization features, and pricing, among other aspects.
In addition, we gave each platform a test article to write for us (a simple topic) and checked its sentence structure and content relevance.
Read more on how we test, rate, and review products on TechRadar.
Are you a pro? Subscribe to our newsletter
Sign up to the TechRadar Pro newsletter to get all the top news, opinion, features and guidance your business needs to succeed!
Mike has worked as a technology journalist for more than a decade and has written for most of the UK's big technology titles alongside numerous global outlets. He loves PCs, laptops and any new hardware, and covers everything from the latest business trends to high-end gaming gear.