Best plagiarism checker of 2023
Best
Contributions from
last updated
Identify copied content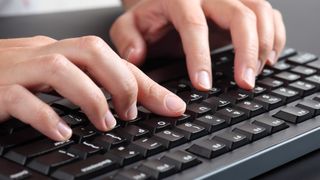 (Image credit: Shutterstock)
The best plagiarism checkers make it simple and easy to identify whether a piece of writing contains content taken from other published works.
This has become especially important in academia, where the internet is filled with past papers and example answers from multiple higher education institutions and award bodies, making it easy for a student at one to copy work from another. Normally this would be almost impossible to identify, but nowadays online plagiarism checkers can do this fast.
However, it's not just academia where plagiarism is a problem. Journalists and bloggers and other online publishers can use plagiarism checkers to find where they articles have been copied elsewhere online.
The best plagiarism checkers go further by supplying links to the original, copied content, and even grammar help and linguistic advice.
We've compared the best plagiarism checkers across multiple factors, from the size of their content database and third-party integrations to the type of client they're suited for and the pricing plans. We also looked at their user interface, learning curve, and additional capabilities like language improvement suggestions.
We've rounded up the best plagiarism services right here – so if you need some help to verify the originality of your content, look no further. And, if you want some more writing guidance, head here for our picks of the best free writing software.
We've also featured the best laptops for writers.
---
The best plagiarism checkers of 2023 in full:
Why you can trust TechRadar We spend hours testing every product or service we review, so you can be sure you're buying the best. Find out more about how we test.
Intuitive and powerful plagiarism checker that's ideal for larger organizations
Reasons to buy
+
Plenty of features
+
Supports bulk uploading
+
Works with loads of other apps
Unicheck provides a high-quality service by combining high-end technology with smart design, and it clearly works – more than 1,000 academic institutions worldwide use this app.
This tool has access to more than 91 billion pages and library files, so you can be sure that it's checking every source available for plagiarized material. And don't worry about being overwhelmed with data once the app has searched the web, either: results appear in a straightforward interface that displays sources and color-codes copy, and each piece has a plagiarism score that's adjusted as you edit the article.
Unicheck's 99.9% system uptime means you'll be able to check for plagiarism when you need it, and its authorized, encrypted accounts deliver high-level security for users.
The versatility and power continue elsewhere. A personal dashboard is perfect for managing loads of sources or articles, and Unicheck integrates with Office 365, Google Docs, and Chrome, so you can check for plagiarism without ever leaving those apps. It's got an accessible API, too, so the tool integrates with other services.
Unicheck doesn't have to be expensive, either. Its Personal package costs as little as $5 and scales up depending on how many pages you'd like to check, and there are more extensive packages for educational establishments and businesses. No matter which one you choose, though, it's clear that Unicheck remains one of the best plagiarism checkers on the market.
Read our full Unicheck plagiarism checker review.

2. Scribbr
A vast database delivers extensive plagiarism checking
Reasons to buy
+
Huge content database
+
Supports external sources
+
Citation checking
Reasons to avoid
-
Not suitable for larger organizations
Scribbr provides a plagiarism checker that is part of a wider suite of tools that include an academic proofreading module and an APA reference generator. Unsurprisingly, the products on offer here will appeal to students and academics, and the site helps craft dissertations, essays, and thesis documents.
The plagiarism checker does a stellar job. Scribbr partners with Turnitin, which can detect everything from precise word and phrase matches to language where synonyms have been to used, and Scribbr checks writing against a database that covers 91 billion web pages and 69 million publications. Impressively, you can upload old assignments or referenced works to compare, too – perfect if you want to check your writing against something that won't be in Scribbr's database.
Beyond plagiarism, Scribbr offers expert editors who can edit essays, thesis documents, funding proposals, and literary reviews – it's ideal for making sure that your academic work is top-notch, no matter the subject. Scribbr also provides a generator and checker for APA citations so you can be sure that no-one will question your sources.
Scibbr's plagiarism checking service ranges in price from around $20 / £14 / AU$27 to $40 / £32 / AU$63, depending on the length of the document, and you'll get your checked document within ten minutes.
The lack of dashboard and security features, when compared to other services, means that Scribbr isn't suitable for large enterprises. But if you're a student or academic, it's well-designed and potentially invaluable.

This world-renowned plagiarism checker delivers all-round linguistic excellence
Reasons to buy
+
Extensive plagiarism checker
+
Loads of language features
+
Easy to use
Reasons to avoid
-
Few features in the free version
Grammarly is one of the world's most popular writing assistants, and no wonder: it does a fantastic job of checking written work for linguistic accuracy alongside its readability and tone. It's also available as an app, as a plug-in for most word processing tools and as a browser extension.
It works in email clients, on social networks, and even in Slack and Discord too – so you'll always be able to rely on this tool.
Grammarly has a great plagiarism checker, too. It uses the academic papers in ProQuest's database and more than 16 billion web page sources to check for plagiarized text, and if the app detects copied language or phrases then you'll get an alert in your document.
Grammarly's plagiarism checker is free to use, but we don't recommend this option – it will tell you if you've plagiarized, but it won't show you where.
Instead, we recommend signing up to Grammarly's paid tiers – you get its grammar, spelling, and punctuation tools alongside its clarity, engagement, tone, and plagiarism detection. Grammarly is one of the best linguistic tools on the web.
Grammarly's prices start at around $11 / £10 / AU$16 per month.
Read our full Grammarly review.

Color-coded, straightforward content plagiarism checking
Reasons to buy
+
Intuitive, color-coded system
+
Straightforward pricing
+
Integrates with other apps
PlagScan is a robust plagiarism deterrent focused on the academic circle. While used by many other fields as well, the features that make PlagScan stand apart among other plagiarism tools seem geared in this direction.
Pricing is pretty reasonable, with plans per word for individuals and some business plans as well. Prices can vary from $6 - $50 or more on average. On the higher level plans, there are advanced features including API abilities, support and more. There is also the ability to create more detailed reporting and integrate with tools you are already using.
Compared to other tools, PlagScan is pretty good about picking up possibilities, albeit sometimes too good. There are the occasional mistake, as in it notifies of a plagiarized item that is not actually there, however all around this tool is fairly accurate.
PlagScan itself even will say that the only true way to see if something is plagiarized is to utilize human support, confirming what PlagScan finds. But, without this tool, you would take much longer to find these similarities!
Lastly, there are easy color-coding highlights that help show what kind of infraction is found in offending pieces of writing.
Read our full PlagScan review.

5. Plagramme
A free plagiarism checker with good mainstream features
Reasons to buy
+
Includes free access
+
Affordable pricing options
Reasons to avoid
-
Not well-suited to large enterprises
Plagramme has a range of features that goes beyond what you'll find with many other anti-plagiarism tools. It doesn't just check billions of sources – it highlights your article with plagiarism risks, potentially paraphrased sections, poor citations, and textual similarities. Combine this with a straightforward scoring system, and you'll be able to quickly see how much of any article is at risk.
This system is multilingual, so it can detect issues in different languages, and Plagramme also offers an authenticity service where its own editors check and fix documents manually. This does cost more, but it's ideal if you have an important document that needs perfection. And, at the other end of the scale, there's a free plagiarism checker – although this performs a quick check without the in-depth reporting or database access of the full product.
Once you've signed up for an account then you'll be able to see Plagramme's full range of services. It'll cost a few dollars to skip the queue and a few more to get an in-depth report, and you can buy credits that work on any of Plagramme's services.
This credit-based system and the emphasis on individual documents mean that Plagramme may not suit large organizations, but it's well-suited to individuals and small businesses.

6. Quetext
Advanced algorithms deliver in-depth plagiarism checking
Reasons to buy
+
High-end algorithms used
+
Scored and color-coded results
+
Easy pricing
Reasons to avoid
-
Other apps have more features
Quetext has plagiarism detection algorithms that use a system called DeepSearch, which relies on word placement, deep learning, and contextual analysis to deliver smarter and more sensible results when you scan a document.
This tool can check for plagiarism in academic documents, news articles, blog posts, and webpages, so it's versatile. It's easy to use too: potentially plagiarized words or phrases are highlighted using a color-coded system with bolder shades for more significant issues. Side-by-side displays mean you can see exactly where the plagiarized text originated. And, at the end of the process, content gets a score so you can see how it's performed.
Quetext also prizes itself on its straightforward pricing. If you pay for the basic package that allows you to check 100,000 words. The Plus package doubles the cost and increases the word allowance to 250,000, and there's an Organization option that's ideal for companies. Impressively, every product includes every feature – the good stuff is never held back for those who are willing to pay more.
We've also featured the best AI writer.
---
What is plagiarism?
Simply put, plagiarism is cheating. it refers to the act of copying one's content and passing it off as your own. Grabbing someone's photo and using it without permission and/or proper credits can be considered an act of plagiarism. Taking some text from a source and using it on your website without proper citation is also an act of plagiarism.
In college, getting caught plagiarizing can lead to expulsion and can ultimately end any plans you have for your future. Stealing content for your own blog is not considered a form of flattery either, nor is it legal. Copying content for your own website can get you reported and your website taken down.
What are the common types of plagiarism?
There are a couple of ways to commit plagiarism, but here are the five most common types:
1. Verbatim plagiarism - This is a common crime wherein a text or content is copied exactly as it is written without any form of credit or citation.
2. Mosaic plagiarism - This type of plagiarism involves copying content from different websites or sources and combining them without any form of credit or citation.
3. Global plagiarism - This means deliberately claiming someone else's entire work as your own.
4. Self plagiarism - This is when you resubmit your own work when you've already used it. It's also known as auto plagiarism.
5. Accidental plagiarism - This occurs when you unintentionally commit plagiarism by paraphrasing a content and failing to cite or add credits.
As content is a vital ingredient in SEO ranking which is always a neck to neck competition, websites are usually trying to come up with more content than they likely would have expected to be needing. A team of writers usually solve the problem, but it's also where a new problem arises - monitoring the content.
Whether it's an intentional copying of content or a missed citation, quote or credit, plagiarism isn't as easy to detect if you're dealing with tons of articles to check. The good news is that there are resources available - plagiarism checkers - that you can utilize to make it an easier task.
How to choose the best plagiarism checkers for you?
When choosing the best plagiarism checker for yourself, you'll want to start with assessing whether you want a standalone plagiarism checker or something with more features to improve writing.
You'll want to consider the tool's user interface and learning curve. The simpler it is to operate, the more efficient you can be with your checking.
If you're working alone, you may do well with a certain type of plagiarism checker, but the same tool may not be suitable for larger organizations.
You'll also want to take the plagiarism tool's pricing into consideration, check how many users it can support, and analyze how well it integrates with third-party apps.
The best plagiarism checkers: How we test
To test the best plagiarism checkers, we first evaluated whether the tools are standalone plagiarism checkers or if they offer a suite of language improvement tools.
We analyzed how large their content database is, whether there's citation checking, and what third-party apps they integrate with.
We assessed the tools' user interface and learning curve, and the kind of algorithm they were using to effectively spot plagiarism. We also considered their pricing plans, the number of users supported on each plan, and what type of client they'd be ideal for, among other things.
Are you a pro? Subscribe to our newsletter
Sign up to the TechRadar Pro newsletter to get all the top news, opinion, features and guidance your business needs to succeed!
Anna is a freelance copywriter with extensive knowledge on the technology sector. She writes about a variety of topics for TechRadar including web hosting, website builders and cybersecurity. She also has a knack for writing deals, guides and versus articles.