Best Adobe Lightroom alternatives in 2023
Best
Contributions from
last updated
Try the best Adobe Lightroom alternative for photo organization, management, and editing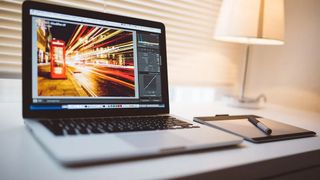 (Image credit: Pixabay)
The best Adobe Lightroom alternatives are built around strong photo organization, management, and editing - and you don't need a Creative Cloud subscription to do it.
Favored by many professional photographers, photo organization software Adobe Lightroom excels at image and video editing, cataloging, and RAW image processing. For the best photo editor experience, there's full integration with Adobe Photoshop.
The very best alternatives to Lightroom, then, must equal the power of Adobe's photo organizer, with its broad toolkit hyper-focused on photography. The photo organization apps also need to deliver value for money compared to the Creative Cloud plans on offer. Most importantly, they need to match your budget, your skill-level, and your unique creative workflow. Some can be resource-hogs, especially on more complex projects, so you may want to pair the program with the best photo editing computer, and the best monitor for photo editing for higher resolutions and detail.
To help you bring all your images into focus, we've tested the best Adobe Lightroom alternatives - whether you're leaving Adobe behind or choosing your first photo organizer.
Today's best Adobe Lightroom deals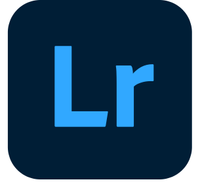 Adobe Lightroom: best photo organizer software
Lightroom is a stellar photo organizer and editing tool. The app beautifully and seamlessly integrates with other Creative Cloud software, especially Photoshop, making it simple to modify and manage all your stunning shots and precious memories.
Best Lightroom alternative overall
A Lightroom challenger that impresses
Reasons to buy
+
AI-powered tools
+
Layers like Photoshop
+
30-day money-back guarantee
Reasons to avoid
-
Image organization doesn't include keywords
-
Masking tools not as efficient as Lightroom
Skylum Luminar has been popular as a RAW photo editor for years, but in 2018, it added digital asset management capabilities, making it one of the best Lightroom alternatives out there.
Since then, other image enhancement filters powered by artificial intelligence (AI) have been added, which have made Skylum Luminar a genuine rival to Lightroom. For example, Accent AI will analyze a photo to automatically calculate the best edits to make.
These sorts of tools are great for newcomers looking for a suitable alternative for Lightroom. There is also quite a large focus on presets and one-click edits, which will help you become familiar with the program. Those with more experience aren't left out, however, as advanced editing tools are available for those who like finer-grained control.
The pricing for Skylum Luminar is modest at around $200 for a one-time license or you can choose a monthly subscription of around $9 for the Explore plan, or around $12 for the Pro plan. However, there's no free trial but there is a 30-day money-back guarantee.
Skylum Luminar is available as both a standalone app and a plugin for other apps like Lightroom, Photoshop, and Photos for macOS.

Read our full Luminar review
Best Lightroom and Photoshop alternative combined
2. ON1 Photo RAW
A RAW photo editor and organizer
Reasons to buy
+
Combination of Lightroom and Photoshop features
+
One-time fee
+
14-day free trial
+
90-day money-back guarantee
Reasons to avoid
-
Catalog backup not as easy as Lightroom
If you're already familiar with using Adobe tools to manage and edit your photos, ON1 Photo RAW is a breeze.
As an alternative to Lightroom and Photoshop, it's a powerful combination of both apps. ON1 boasts many of Lightroom's digital asset management features to keep media libraries in order, plus the sometimes essential image-editing capabilities of Photoshop. It also features layers and focus stacking, so it's easy to get to grips with if you're familiar with Adobe products.
The RAW photo editor and organizer originally started out developing image-editing plugins, many of which are now integrated with Photo RAW. That gives it a strong edge over some of the other best Lightroom alternatives. When using the tool, there's no need to import images, as the program will automatically recognize images on your computer's hard drive. Where it falls short is its catalog backup, which lacks Lightroom's easy touch.
ON1 Photo RAW has a decent one-time cost at around $114 / £104 / AU$170, fully licensed and ideal for the subscription-wary (though one is available). It also comes with a 14-day free trial and a 90-day money-back guarantee.
Best Adobe Lightroom alternative for professionals
3. Capture One Pro
A top choice for pro photographers
Reasons to buy
+
Advanced features for studio users
+
Extended customization
+
Choice of a monthly subscription or outright purchase
Reasons to avoid
-
Steep learning curve
-
No HDR or panorama merging
Capture One Pro is a photo organizing and editing program designed for professional and studio photographers. With that comes a range of advanced tools.
Capture One Pro is a good alternative to Lightroom in its feature set, while including some of the functionality found in Photoshop, like being able to use layers. If you're always expanding your image library and don't want to lose track, organizing images can be grouped by sessions, not just catalogs, and you can even add annotations directly onto photos.
Because Phase One's history has been with high-end cameras, the software has benefitted from having a similar emphasis on high-end rendering quality. The platform used to be quite expensive because of that focus, but the price has come down to be similar to that of Lightroom.
You can either pay for a subscription or purchase the software outright. Subscribers get free updates, and outright purchasers can get updates at special prices. You can also get licenses that support just one brand of camera - Sony, Fujifilm, or Nikon - for a reduced fee.
Best subscription-free alternative
4. DxO PhotoLab
Avoid those on-going subs
Reasons to buy
+
Automatic photo adjustments
+
Advanced de-noising technology
+
Extended features provided by Nik Collection tools
Reasons to avoid
-
Not as many organization features as Lightroom
-
No HDR or panorama merging
DxO PhotoLab is from DxO, a French company that produces photo editing and organizing software and runs a benchmark service to assess lenses and mobile and digital cameras.
The image editor, which is available for Mac and PC, converts RAW images and automatically corrects optical flaws, extends dynamic range, and removes digital noise. These features are in the Nik Collection suite of tools, which used to be a Google product.
PhotoLab has always had image-editing capabilities, but it also recently had photo libraries added for managing images, now making it a contender for the best Lightroom alternative title. Similar to other apps, DxO PhotoLab will efficiently organize images found on your hard drive, rather than requiring you to import them into the program.
The software can be purchased for a one-time fee, and there is a 30-day free trial.
Best Lightroom alternative for RAW image-processing
5. RawTherapee
A free alternative with RAW power
Reasons to buy
+
Free
+
Easy to learn
+
Familiar interface
Reasons to avoid
-
Limited feature set
-
No image collections to organize photos
RawTherapee is one of the best free Lightroom alternatives you can find - so long as you're mostly focused on RAW image editing.
It's an open-source RAW image-processing app, so you're able to use it across Windows, macOS, and Linux. It's powerful and accessible enough to attract both beginners and professionals.
In terms of interface and toolset, it's something of a hybrid alternative to Lightroom and Photoshop, though it doesn't have the same level of image management and organization capabilities of either. RawTherapee is best thought of as a sort of lightweight mirror of both tools (and a few other apps), so it doesn't have the same steep learning curve of either.
What sets it apart as one of the best Lightroom alternatives is the non-destructive editing when working with RAW files, it will always keep your files intact. It also has many of the editing tools that you'll find in Lightroom, like adjusting exposure, sharpening and curves, and color correction.
Best Adobe Lightroom alternatives: FAQs
What is Adobe Lightroom?
Adobe Lightroom is a photo organization and management tool. Designed for photographers, it features lightweight image editing tools, cataloging, RAW file editing, and more. When we tested out Lightroom, we found it clean, fast and powerful, praising the clarity and freedom of the workspace and some of the best photo cloud storage integration.
What's the difference between Adobe Photoshop and Adobe Lightroom?
Adobe Photoshop and Adobe Lightroom might seem similar, but there some big differences between the two. Photoshop is the industry-standard photo editing, featuring some of the best graphic design software. It's used by designers, artists, photographers who need the best digital art and drawing tools. Adobe Lightroom is a photo management app strictly for photographers. It's designed for more efficient workflows when organizing images, while offering minor image editing tools for touching up photos. Which you choose depends on whether you mostly edit or organize photos, or a combination of both. Lightroom and Photoshop are available as standalone apps or as bundled in the Adobe Creative Cloud Photography Plan.
What makes a good alternative to Adobe Lightroom?
Alternatives to Lightroom should offer excellent photo organization tools - it's the main reason why photographers use it. They should feature the best cloud storage support possible to maximize productivity - but also just make it easier to find the photos you need. This is one feature we especially liked when we reviewed Lightroom. If they can add more advanced image editing tools, then that's even better - Lightroom's own editing capabilities are very powerful but limited in scope.
See our guide to the best ways to backup photos.
How to choose the best Lightroom alternatives for you
When you're choosing which Adobe Lightroom alternative is best for you, you'll want to consider:
– Image manipulation tools
– Ease of organization
– Pricing model
– Cataloging options, especially with an ever-growing library
But start by considering your skill-level. Lightroom is incredibly easy to master, and if you're looking for a similarly simple software substitution, you'll be more at home with a tool like Luminar compared to the more advanced Capture One Pro. As part of this, consider which devices you're running the software on - a fully featured tool may benefit from the best photo editing computer or the best laptop for photo editing, if you're on the go.
Next, look at how you intend to use the tool. Is it for simple photo organization and management, do you need Photoshop-levels of image editing, or comprehensive photo cataloging options? Not all alternatives to Lightroom are created equal.
Finally, choose your preferred pricing model - Adobe famously bundles its software in Creative Cloud subscription packages. If you don't mind subscribing, Capture One Pro is an ideal Lightroom alternative.
On the other hand, you'll find great free options out there, like the open-source RawTherapee, and those that offer one-off purchases, like Skylum Luminar and DxO PhotoLab.
How we test the best alternatives to Adobe Lightroom
We've extensively tested a range of substitute Adobe apps across the creative and office suites. This includes the best Premiere Pro alternatives, best InDesign alternatives, and the best Adobe Acrobat alternatives for PDF editing.
When reviewing the best Adobe Lightroom alternatives, we've focused on what matters most to you: interface, performance, price, and features. We also wanted to see photography taking center-stage through the user experience. After all, that's Lightroom's true user-base, and in comparison, the best Lightroom alternatives must be similarly focused on the photographer and camera.
Our experts have tried each of these tools. In every case, apps were assed to judge closely they mirror the Adobe experience - from user interfaces and learning curves, to advanced capabilities and pricing models.
Where a Lightroom alternative does something differently, for better or worse, we've highlighted those changes, so you'll know if it's a good alternative for your creative workflow.
Are you a pro? Subscribe to our newsletter
Sign up to the TechRadar Pro newsletter to get all the top news, opinion, features and guidance your business needs to succeed!
John is a freelance writer and web developer who has been working digitally for 30 years. His experience is in journalism, print design and web development, and he has worked in Australia and the UK. His work has been published in Future publications including TechRadar, Tom's Guide, and ITProPortal.