Editor's Note: May 2023
There are more Ultrabooks now than ever before, and we have a few new additions to the list his month. While we still have the same top contender, we also have the Lenovo Yoga 9i Gen 8 and the Samsung Galaxy Book3 Ultra as new entries, giving you more impressive options. Take a look!
Michelle Rae Uy, Reviews and Buying Guides Editor, Computing
The best Ultrabooks make for excellent travel companions for professionals who want to work on-the-go. These premium thin and light laptops provide a balance between power and portability, and they'll keep you productive on work trips, on conferences, or if you want to squeeze in a bit of work while traveling.
Plenty of the best laptops are a part of the Ultrabook category since they tend to use some of the best processors on the market and are made of high-quality materials in their construction like machined aluminum and magnesium-alloy. So, if you're hoping to invest in one, options abound – especially with those new CES 2023 releases joining the fray.
The good news is that Ultrabooks are no longer the most costly, premium laptops around. There are plenty of lightweight Ultrabooks with refined designs that are surprisingly affordable - like the Acer Swift 3 OLED, which bundles a gorgeous screen and high-end components in a competitively priced package. This means that Ultrabooks can serve as incredible student laptops.
Also among the best business laptops around, the best Ultrabooks are worth considering if you're upgrading from your old laptop this year. And, since we've tested most of them, we can help you find the most ideal one for you.
We've put together a list of the very best Ultrabooks we've reviewed below. Browse at your leisure and purchase with confidence, no matter your needs and budget, and when you've made your choice, we also have the best prices available handy so you can score a deal.
The best Ultrabooks 2023
Why you can trust TechRadar We spend hours testing every product or service we review, so you can be sure you're buying the best. Find out more about how we test.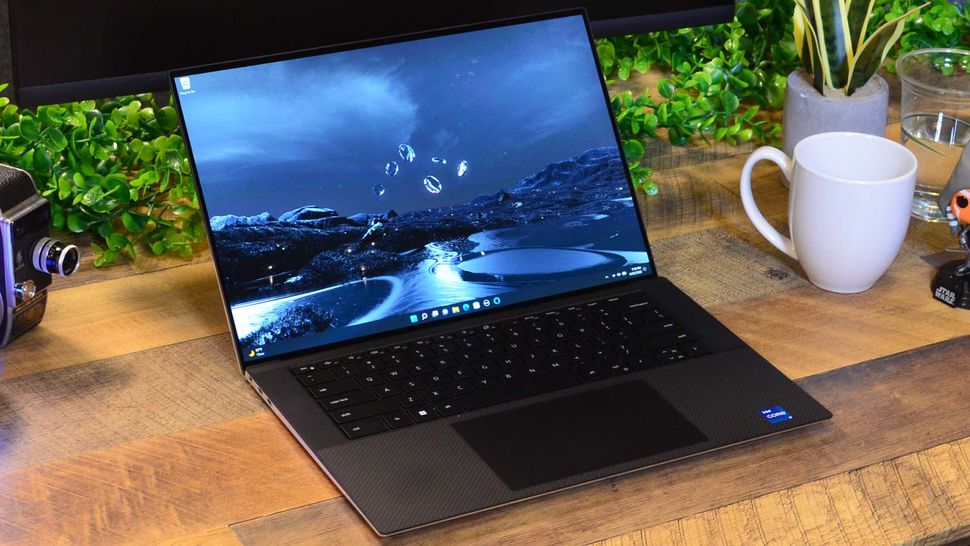 The Dell XPS 15 (2022) is the kind of Ultrabook that might tempt any Mac fan out there to make the switch. With up to an Nvidia GeForce RTX 3050 Ti, it can handle all of your creative and productivity workloads with ease, even if it can be a little underpowered for high-end gaming. It's also a really aesthetically pleasing device, setting the standard of what a well-designed Windows laptop can look like with its carbon-fiber wrist rest and sturdy chassis.
Although the pricing can get a tad out of control once you start looking at the higher-spec models, the version we reviewed offers solid value for money for a premium Ultrabook. The latest XPS 15 also rocks a gorgeous 3.5K display and a good selection of ports, making it one of the best laptops we've tested this year.
Read the full Dell XPS 15 (2022) review
The Lenovo Yoga 9i Gen 8 (2023) offers speedy performance and great features in an elevated design. This is an absolute stunner, especially with elegant chassis coupled with its 360-degree-rotating soundbar and OLED display with amazing picture quality that delivers an immersive streaming experience. And that's for less than the price of its more popular rivals.
Of course, it delivers such great performance too, crushing other touchscreen laptops like the Samsung Galaxy Book3 Pro 360 in our benchmarks. It holds its own when tackling creative workloads, taking less time than we expected to process and export 50 high-res 7952 x 4472 images from RAW to JPEG in Lightroom. That's while us a little over 10 hours on a full charge in our web surfing battery test.
The OLED display is not as bright as we'd hoped, averaging around 350 nits in our readings. But it's vibrant nonetheless, not to mention responsive and intuitive to your touch commands.
Read our full Lenovo Yoga 9i Gen 8 review
The HP Spectre x360 has been one of our favorite laptops for years now, and the 2022 model is no different. Now coming with 12th-generation Intel Alder Lake processors, which offer a serious performance boost, and featuring better integrated Intel Iris Xe graphics, the HP Spectre x360 (2022) is better than ever. We'd go so far as to say it's the single best 2-in-1 laptop on the market right now.
It still features the impeccable design and pristine gem-cut chassis that these laptops are known for, making it one of the best-looking Ultrabooks ever made with an excellent level of build quality to boot. While it's certainly pricey, you're getting some excellent extras, such as formidable security features and surprisingly decent Bang & Olufsen speakers. If you care about aesthetics as much as you do performance and overall quality, this is the best Ultrabook for you.
Read our full HP Spectre x360 (2022) review
A truly impressive Ultrabook that proves that Samsung can make laptops as stylish and desirable as major laptop brands, the Samsung Galaxy Book3 Ultra is a worthy and stunning addition to this list. It's not all looks; it also boasts excellent specs underneath the hood that in our experience will see through most creative and editing tasks alongside productivity and even higher-end gaming.
It is, however, the gorgeous 3K AMOLED screen that supports HDR and delivers 500 nits brightness that's eye candy here. We found that it offers crisp, clear visuals as well as bright and vibrant colors on a 16-inch panel that delivers enough space for productivity and creative endeavors.
Sadly, the Samsung Galaxy Book3 Ultra has a terrible battery life. Through productivity work, you can get it to last around six hours at most. But it makes up for that with a keyboard with with keys and a numlock pad.
Read our full Samsung Galaxy Book3 Ultra review
Asus takes the Ultrabook concept to the next level with the Asus ZenBook 13. If the gorgeous OLED display doesn't win you over with its bright and vibrant colors, then maybe the battery life will, which runs circles around most of the competition. And, it has enough power to tackle most of your computing needs, though its graphics performance leaves something to be desired, especially compared to Intel's Iris Xe.
Unfortunately, it's also missing a headphone jack or Thunderbolt 4 support. However, if those aren't dealbreakers, this device is a multi-tasking champ that will last through hours and hours of use.
Read our full Asus ZenBook 13 review
Laptops for work are re-joining the 17-inch fray and leading them is the much-lauded LG Gram 17, whose amazingly thin and light form factor has won awards and makes it among the best Ultrabooks on the market. It's back and better than ever, with more powerful internals like the 11th-generation Intel chips and the Iris Xe graphics as well as two Thunderbolt 4 USB-C ports.
The long battery life and stunner of a screen are back, though as is its steep price tag. It's worth it though if you want the power and portability of Ultrabooks yet also need a bigger screen.
Read our full LG Gram 17 (2021) review
What a laptop! Yes, the Asus Zenbook Pro 15 Flip OLED blew us away in our review, where it demonstrated excellent performance inside a seriously high-quality chassis. A comfortable keyboard and trackpad plus a good selection of physical ports make using this Zenbook in laptop mode a cinch, and the glorious 2.8K OLED touchscreen is fantastic for tablet-mode shenanigans.
We were so close to delivering a perfect score for this Ultrabook, but unfortunately the current stock situation is rather muddled, making the Zenbook Pro 15 Flip OLED hard to find inside the US while it's apparently completely unavailable in other territories at present. Hopefully this changes, and we can give it a more wholehearted recommendation soon!
Read our full Asus Zenbook Pro 15 Flip OLED review
The Samsung Galaxy Book2 Pro refines the original Galaxy Book Pro in just about every aspect, finally becoming a serious competitor to the MacBook Air. One of its most outstanding aspects is an amazing battery life, paired with a truly stunning AMOLED display that offers incredible vibrancy and brightness.
Add in great everyday performance courtesy of a 12th-gen Intel CPU and a super-lightweight design, and you have a fully-featured Ultrabook that's made for the road. Samsung fans will be excited to know that the Galaxy Book2 Pro integrates very well with Samsung smartphones, tablets, and other devices under the 'Galaxy Ecosystem' - though be advised that if you don't already have other Samsung products, the included software might feel more like bloatware.
Read our full Samsung Galaxy Book2 Pro review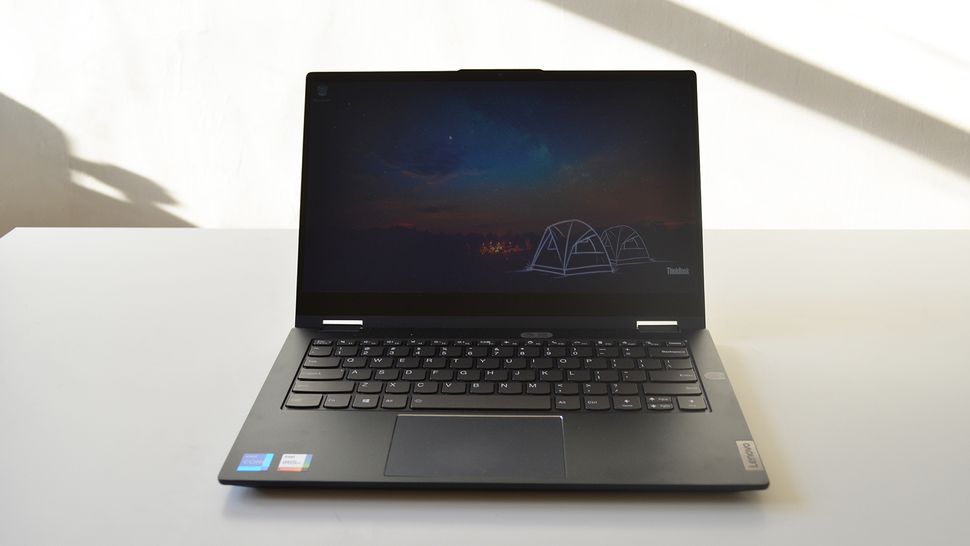 Lenovo's latest release, the ThinkBook 14S Yoga, is a solid and affordable convertible that comes with some great features and a terrific performance – not to mention that coveted 2-in-1 design and a garaged pen, which doesn't come standard on every hybrid.
There's a lot to love here, starting with its great price-to-performance ratio, even though admittedly, it isn't perfect. That battery life, for example, is no match to the competition. Still, this is among the best hybrid laptops out there.
Read our full Lenovo Thinkpad 14S Yoga review
The Acer 3 Swift OLED is the follow-up to one of the best laptops ever made, and this refresh doesn't disappoint in the slightest. Though it's not a touchscreen like the Acer Swift 3 or Acer Swift 5, its main draw is its gorgeous OLED display that also supports HDR.
Its sleek and slender chassis belies an incredible CPU performance, which has some of the best we've seen from an Ultrabook in years. In fact, it's one of the highest-scoring laptops we've ever tested. The GPU performance is no slouch either, ensuring that you can work and play with ease. And, considering the OLED screen, the battery length is actually decent.
The OLED screen is stunning, one of the most beautiful we've seen on a laptop, and the keyboard balances a smooth and sleek design with a satisfying almost mechanical feel. Plus the incredibly affordable pricing makes it an absolute steal for what it offers.
Read our full Acer Swift 3 OLED (2022) review
What is an Ultrabook?
Ultrabooks differ from traditional laptops because they're premium notebooks, made with the best material, lightning fast processors, and impressive graphics. These high-quality laptops traditionally run on an Intel processor and were originally marketed as the Windows-powered alternative to Apple's MacBook. The term 'Ultrabook' is short for 'ultramobile notebook', and was coined by Intel.
When you're looking for the best Ultrabook, you want something thin (less than 1 inch thick), ideally with an Intel processor, and equipped with an SSD (solid state drive). Ultrabooks are meant to be lightweight but powerful, so you want something that has great portability and is capable of running any software imaginable, whether it's video editing, programming, or the Microsoft Office Suite.
The SSD in an Ultrabook is important because, with use of Intel Smart Response, used files and apps run on fast SSD storage, making this laptop run faster than a regular laptop. If you need to multitask regularly, you might want to consider upgrading to at least a quad-core Ultrabook - the more cores a processor has, the more capable it is of running multiple programs at once.
Are Ultrabooks good for gaming?
The short answer here is no. The long answer is: maybe, depending on the specs of your Ultrabook and the types of games you want to play. The vast majority of Ultrabooks run on integrated graphics, which means that they perform graphical tasks directly on the CPU with system RAM used as video memory.
Some Ultrabooks do have a discrete GPU with its own dedicated video memory, such as the Dell XPS 15 (2022) at the top of this list. Those Ultrabooks should definitely be able to cope with gaming, but don't expect to be running anything at maximum graphical settings without taking a serious hit to your framerates.
Ultrabooks that don't have a proper GPU (most in this list use Intel's Xe integrated graphics) will generally struggle in games, unless you're only playing 2D indie games or older titles that aren't graphically demanding. If you really want to play the latest games, consider one of the best gaming laptops instead - or a thin and light gaming laptop, if you want to keep a svelte form factor.