The best mouse 2023: top computer mice for work and play
Best mouse for productivity, creative workflows and gaming
VERDICT
REASONS TO BUY
REASONS TO AVOID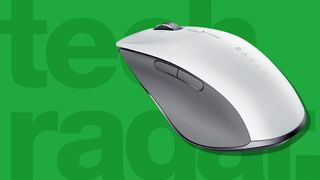 (Image credit: Future)
Editor's Note: December 2023
We're currently testing new productivity and gaming mice right now so we should have new entries to add to this list in April. In the meantime, these are our best picks.
Michelle Rae Uy, Buying Guides Editor
Using the best mouse is a much more elevated experience than what you'd get with a cheap, low-quality one. A top-notch pointing-and-clicking device offers high DPIs for smoother and better control and better accuracy, yes. But it's more than that: it also offers better ergonomics and a more robust build that you simply cannot get from a subpar mouse.
Trust us; you will see the difference between the two. A cheap mouse you just picked up from an office supply store may see you through your basic point-and-click needs. But even on the best mouse pads, it won't glide effortlessly because it might be unbalanced or too heavy or has crappy feet.
if you want the most comfortable and the smoothest experience, you'll need one of the best mice. They're not just designed to improve your PC experience, but also help minimize long-term pain and injury that tend to develop when you're using your PC for long hours. Whether you're a power use who tackles a lot of creative workloads or a casual PC user, you absolutely need one to elevate the way you interact with your computer. After all, having reliable peripherals is just as important as getting the best laptop or the best PC.
We've put many mice through their paces, so we can make the right recommendations, whether it's the best gaming mouse you need or one for productivity. Take a look at our picks of the best mice below. And if you're still using a crappy keyboard, trust us, getting the best keyboard will also make a massive difference in your workflow.
The best mouse 2023
The best mouse overall
Specifications
Interface:
Bluetooth and 2.4GHz wireless
Features:
up to 70 days battery life, USB-C charging, Logitech Flow-enabled, app-specific customizations
Reasons to buy
+
Quiet tactile clicking
+
Long-lasting battery life
+
Customizable seven-button inputs
Reasons to avoid
-
May be uncomfortable for smaller hand
Logitech has once again updated its MX Master series, with the MX Master 3S succeeding the popular MX Master 3. So, not only is it great for the line, but it keeps getting better.
Of course, the 3S doesn't take that lofty standing for granted, boasting the same versatility as its predecessors including those seven customizable buttons and three connectivity options. The battery life is also as long as ever, offering up to 70 days of charge, which is a boon to pros who loathe charging.
But, there are improvements here as well. During testing, we found it to be much quieter – 90% quieter, says Logitech. It also now comes with an 8000 DPI track anywhere sensor that lets it perform beautifully even on glass surfaces. We found this sensor to be more responsive and more accurate as well.
Read the full Logitech MX Master 3S review
2. Microsoft Modern Mobile Mouse
The best budget mouse that's also travel-friendly
Specifications
Features:
Microsoft's BlueTrack technology, up to 33 feet in range, Battery level reporting
Reasons to buy
+
Ambidextrous design makes it a great choice for lefties
+
Affordability is a plus for budget users
Reasons to avoid
-
Non-rechargeable design is disappointing
Microsoft updated its Mobile Mouse and gave it a nice modern refresh – thus the name. It certainly looks like it, with a rounded rectangular look with a lower, thinner profile, a lighter weight, and an ambidextrous frame.
But, that's not all. It also features Microsoft's BlueTrack technology so you can skip those pesky mouse pads, as well as Bluetooth connectivity with up to 33 feet in range. Although we haven't fully tested this mouse, verified users have praised it for boasting effortless glide as well as an accurate, responsive performance. It has nice, clicky buttons that might be a little too loud for some, but those buttons are also extremely satisfying to press.
To match the aesthetic of your existing rig, it also comes in eight different shades. The best part? It's only less than much less like it looks.
Read our full Microsoft Modern Mobile Mouse review
A premium mouse with top-notch performance and ergonomics
Specifications
Features:
multi-host connectivity for up to 4 devices, 8 independently programmable buttons, 5G advanced optical sensor
Reasons to buy
+
Precise ergonomics for those on the computer for hours at a time
+
Can connect to multiple devices for multi-tasking
Reasons to avoid
-
Lack of USB-C port is inexcusable these days
Why go for the mediocre when you can have a productivity mouse that's both stunning, feature-rich and extremely functional? The Razer Pro Click is one of our favorites out of all the mice we've tested. If macros are your life – whether you use video editors a lot or heavily rely on graphics design – this is the mouse of your dreams, with 8 fully programmable buttons at your disposal.
Razer also gives it a whopping 16,000 DPI for the smoothest and fastest experience, and slaps on the multi-host connectivity because it knows that you're a multi-tasking machine who uses several devices at once. This is one of the most responsive office mice we've ever tested, as well as the most comfortable to use.
Of course, being the modern professional or creator that you are, you do things in style. This mouse has that covered as well with its gorgeous and sleek white on gray design.
Read the full Razer Pro Click review
4. Microsoft Bluetooth Ergonomic Mouse
The best mouse for Windows users
Specifications
Features:
up to 30 feet in range, multi-device connectivity, up to 15 months battery life
Reasons to buy
+
Long battery life is a godsend
+
Multi-device connectivity is great for multitasking
Reasons to avoid
-
Non-rechargeable design is disappointing and wasteful
Ergonomic mice don't have to come with a higher price tag. The Microsoft Bluetooth Ergonomic Mouse is proof of this. It's also a terrific value, offering more than just a comfortable grip, natural hand position, and light weight that this Bluetooth mouse offers.
While we're still in the process of reviewing this mouse, verified users on Amazon have praised it for its excellent performance. It's just the right mouse for Windows users, whether they're only using their PC for streaming, browsing, and sending emails or spending a full day of productivity.
Its battery life of up to 15 months is an absolute boon to most users, though those hoping to be able to recharge it will be disappointed. It also comes with two programmable buttons and multi-device connectivity – up to three devices can be connected at the same time.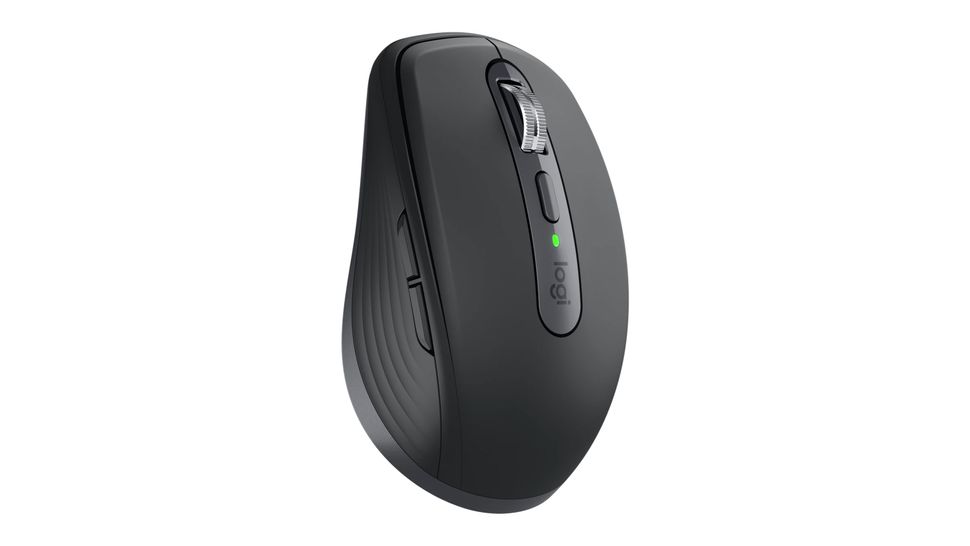 The best portable mouse
Specifications
Interface:
USB receiver, Bluetooth
Features:
up to 70 days battery life, USB-C charging, silicone side grips, MagSpeed Electromagnetic scrolling
Reasons to buy
+
Multi-device connectivity is a surprising but welcome feature
+
App-specific customizations help with more seamless workflows
Reasons to avoid
-
Bottom pads don't glide as smoothly
Whether you're working at cafes or have a small desk, this follow up to Logitech's MX Anywhere mouse is an excellent pointing-and-clicking companion. That's especially if you're a digital creator who values seamlessness.
This wireless mouse isn't just designed to be super portable. It's also been created to make your workflow go a lot smoother with fantastic features like three-device connectivity so you can switch from your laptop to your tablet to your phone with click of a tiny button, app-specific profiles and button customizations, and up to a whopping 70-day use on a full charge.
Some might feel that over $50 is pricey of a tiny mouse, and others would probably want to also invest in a proper mouse pad, but after testing it ourselves, we feel like it's worth the added cost. It even comes with three different shades so it can match your aesthetic.
Read the full Logitech MX Anywhere 3 review
6. Logitech Ergo M575 Wireless Trackball
The best trackball mouse
Specifications
Interface:
USB receiver, Bluetooth
Features:
up to 2 years of battery life, made with certified post consumer recycled plastic
Reasons to buy
+
Ergonomic design keeps finger and wrist issues at bay
+
Great for small desks due to its tall-not-wide design
Reasons to avoid
-
Not the most durable, according to long-time users
Take the pressure off your wrist, and let your thumb steer for a change. The Logitech Ergo M575 Wireless Trackball's thumb control is smooth and responsive. More importantly, it keeps your wrist and arms comfortable and at rest. Adding to its comfort is the ergonomic shape of its palm rest, which reduces hand and arm fatigue.
We have yet to test this mouse ourselves, but it comes highly recommended by verified users, with some noting its improvement over the older M570 thanks to its heavier ball and studier build. Users also note an improvement in their wrist and arms, saying that it helped alleviate any discomfort they suffered from using a regular mouse.
Sadly, it's not rechargeable. However, the fact that it gives you about 24 months of battery life should make up for that slight oversight.
7. Apple Magic Mouse
The best mouse for Macs and MacBooks
Reasons to buy
+
Looks fantastic yet clean and minimalist
+
Multi-touch is clever and unrivaled
Reasons to avoid
-
Spectacularly uncomfortable (for us; your mileage may vary)
When Apple isn't busy making very expensive phones and even more expensive Mac and MacBook powerhouses, it's hard at work crafting one of the strangest yet most effective mice we've ever laid our hands on.
Although we haven't finished our review of the Magic Mouse – long overdue, we know – we've been using ours for months now, and it's still the best mouse for productivity and creative workloads we've ever used. If you find yourself doing a double take when looking at the specs, as there are no buttons on the Magic Mouse. This mouse is completely controlled by gestures, giving it all the benefits of a trackpad, as well as a mouse.
The only thing that puts us off is that its charging port is on the underside, which means you cannot use it while charging. However, its battery life is long so you won't have to deal with that issue constantly.
The best vertical mouse to minimize repetitive strain injury
Specifications
Interface:
Logi Bolt USB receiver, Bluetooth
Features:
Up to 24 months, made of up to 70% post-consumer recycled plastic
Reasons to buy
+
Great for small to medium hands
+
Natural handshake position
+
Best for folks with wrist and arm issues
Reasons to avoid
-
A bit of a learning curve to use
The Logitech Lift Ergonomic Vertical Mouse might just alleviate any wrist or arm discomfort you suffer from, from regular mouse use. Whereas other mice are not exactly the best at keeping your mouse arm in its most optimal position, this vertical mouse from Logitech keeps it in its natural handshake position, which in turn help prevent RSI or repetitive strain injury.
It's also never too late to start using one. Even if you're not suffering from chronic pain from mouse usage, it's a great idea to start using one, especially if you do spend a lot of time on the computer.
While we haven't started testing this one, we've heard great things from users, some of them saying that not only has it reduced their pre-existing wrist pain, but it's also minimized fatigue. That makes it ideal for folks who spend long hours working as well.
Read our full Logitech Lift Ergonomic Vertical Mouse review
The best mouse for gaming
Specifications
Interface:
Razer HyperSpeed Wireless, USB-C
Features:
90-hour battery, upgradable to 4,000Hz polling rate, optical switches
Reasons to buy
+
Impeccable performance
+
Excellent ergonomics
+
Long battery life
Reasons to avoid
-
Expensive, we guess
-
No RGB
When it comes to the best mouse for gaming, the Razer DeathAdder V3 Pro blows it out of the water. This incredibly lightweight gaming mouse is just as impressive in performance and in battery life as it is in ergonomics, keeping up with the fast-paced games we tested it on and delivering satisfying clicks thanks to those upgraded optical switches.
Back to its ergonomics, we found that it's as light as a feather and just as supportive as the best ergonomic mice. Razer has paid painstaking attention to detail when it comes to its form, with all the bump, curves, dips, and button placements strategically positioned to give you the most supportive gaming experience, no matter if you have a claw grip or a palm one.
Finally, there's that battery life of 90 hours, which allowed us a week of use for about 8 or more hours a day without needing to charge. It's a little on the pricier side, but it's well worth the money.
Read our full Razer DeathAdder V3 Pro review
The best wired mouse for gaming
Specifications
Features:
Remappable buttons, Easy-Shift function
Reasons to buy
+
Lots of remappable button actions
+
Lightweight with great ergonomics
+
Smooth gliding
Reasons to avoid
-
Lighting isn't very customizable
-
Aesthetic isn't for everyone
The Roccat Kone XP beats a lot of wired gaming mouse in terms of performance and versatility. Thanks to its heat-treated pure PTFE feet, 19K DPI optical sensor, and Titan optical switches, it can keep up with the fastest and most action packed games. Not only is it super fast and responsive, but we also found that it feels more lightweight than it is, thanks to those feet, as well as comfortable to button-mash with.
On top of its fully customizable buttons, it also comes with the Roccat's Easy-Shift feature, rewarding its buttons a second set of functions that's quickly accessible via the Easy-Shift button. What does that mean exactly? Well, that you have a whopping 29 actions accessible to you with just 15 buttons.
The RGB lighting might not appeal to everyone and doesn't offer full customization. However, if you don't care that much about aesthetics, this is the best wired mouse for gaming.
Read our full Roccat Kone XP review
How to choose the best gaming mouse for you
How to choose the best gaming mouse for you
Your mouse should function as an extension of your hand and arm, not a separate entity. You'll want a mouse that can move and click as fast as you, without any lag time or lack of response. If you spend a lot of time at your computer, you might want to get an ergonomically designed mouse to alleviate and prevent pain in your hand, wrist, or shoulder.
If you can't stand having cords connected to your computer, you may want to consider a wireless, Bluetooth mouse. However, there are also few things more annoying than a mouse that won't connect, so you need to choose something that has a strong signal and minimal connectivity issues. Long battery life is also essential.
Beyond two clickers and a scroll wheel, the best mouse might have additional buttons that you can program to suit your computer needs. If you're left-handed, you'll want to invest in a mouse that's ambidextrous or specifically designed with ergonomics for the left hand. If you're a laptop user who travels frequently, you'll want a mouse that is lightweight and travels easily. Above all, you'll want to pick a mouse that fits in your price range and gets the job done without being overly expensive.
How we test mice
Why you can trust TechRadar We spend hours testing every product or service we review, so you can be sure you're buying the best. Find out more about how we test.
They might just be peripherals, but we take our mice testing seriously. After all, a computer can only be as good as it's peripherals, and if you're using a crappy mouse, your experience is never going to be as seamless.
So, we test every mouse that lands on our desk extensively, from its performance to its ergonomics to its features. First, we take a look at its design, not just how good it looks and how easy it is to use or setup, but how comfortable it feels in our hands – whether or not it's too heavy, too light or just right, if it glides easily on most surfaces, and which grip styles it's ideal for.
Then we test its performance, including speed, accuracy, and reliability, by using it in our day to day workloads and in gaming, especially if it's a gaming mouse. We also check its buttons and scroll wheels to see how easy and comfortable they are to use. If you've been using a cheap mouse your whole life, you'll certainly notice the difference between that and a great mouse. And, that's what we look for here, regardless of whether it's a productivity mouse or a gaming one, a wired mouse or a wireless one. If it's wireless, however, we also test its connectivity, range and battery life.
Naturally, if a mouse has special features like customizable weight, programmable buttons, or RGB lighting, we check those as well to see just how good and useful they are. When all is said and done, we consider everything and compare it to the price to see if it's a great value for our readers before we make our recommendation.
Today's best mouse deals
Sign up for Black Friday email alerts!
Get the hottest deals available in your inbox plus news, reviews, opinion, analysis and more from the TechRadar team.