The Razer Cobra Pro is a jack-of-all-trades mouse that will suit most people just fine. A symmetrical design, all of the tech from Razer's own Basilisk V3 Pro and a lower size and weight make this one of the better mice out there.
Pros
+

30k optical sensor

+

A choice of wired, Bluetooth, or wireless

+

Lightweight design and some great lighting
Cons
-

Razer Synapse software still bloaty and unwieldy and is required for lighting

-

Mouse is expensive for what it is
Why you can trust TechRadar We spend hours testing every product or service we review, so you can be sure you're buying the best. Find out more about how we test.
Razer Cobra Pro: Two-minute review
The Razer Cobra Pro mouse is my new daily driver. No one is more surprised about the fact it could be a contender for best gaming mouse, I promise. Still, It's a well deserved win for the Cobra Pro, which combines all of the high-end gaming tech of Razer's other mice and wrapping it in a cleanly designed shell that, improbably, weighs just 77g.
It's a mouse that does most things pretty well, but that sizzle is what Razer does best. Taking a simple chassis and putting lots of the best gadgetry into it isn't a groundbreaking concept, but there's an art to getting something that feels this polished, and it's why the Cobra Pro could be a contender for this year's best mouse.
Of course when you're looking at the Cobra Pro's design, the first thing you'll notice is the underglow, which makes it look like something out of a Fast and Furious movie than a mouse. There are 11 different zones for Chroma support, and most of them provide the soft customisable glow that kicks out from under the mouse. Usually RGB lighting comes with a little bit of cringe, but it only took a tiny bit of tweaking in Razer's Synapse software to get a soft purple glow that looks great. The Razer logo and a light beneath the scroll wheel also pump out bright colour, and it's the only real bit of flair the mouse has.
Otherwise, the mouse does a lot of things right, but it's quiet about it: it's a simple symmetrical design with a subdued look. The skates feel high quality, and I like the rubberised grip on the sides, but it doesn't seem to be replaceable and is definitely the thing that will wear out first. If you've seen one of Razer's Viper Mini, that's basically what the Cobra Pro looks like.
The weight, 77g, is less than the company's Basilisk V3 Pro all-round mouse, which weighs in at 112g, but the weight distribution did feel a little unusual. I play a lot of first-person shooters, and while digging into Battlebit Remastered and Escape From Tarkov over the last few days it felt easy to adjust to the change from the Deathadder. However, the weight feels a little closer to the rear of the mouse. With huge hands this isn't really a problem, but it could feel a little sluggish for those with smaller hands.
There's the usual suite of buttons: your left and right click, a scroll wheel, and two buttons on the side. DPI buttons below the scroll wheel let you adjust sensitivity on the fly. These buttons are a real highlight, using Gen-3 Razer Optical Switches that make them feel light and precise whether you're messing with a spreadsheet or clicking on heads.
A close second is the 30K optical setting, which is overkill for me (I usually run a mouse at 3200 DPI) but does make movement feel silky smooth. If you have the Mouse Dock Pro — which you can buy bundled in or separately — you can also get magnetic wireless charging and 4K Hyperpolling through the Cobra Pro's 2.4ghz wireless.
It's one of the first mice I've seen in a while to offer the choice of Bluetooth, 2.4 Wireless (1K or 4K polling), or wired. I've opted largely for the 2.4 Wireless with 1K polling and haven't noticed any latency or reliability issues. With the bundled-in cable, you'll probably want a mouse bungee as the cable is quite stiff and I felt some pull. There's also the option to save five different memory profiles, which I played with a bit but didn't see much of a use for.
As I've touched on above, the mouse is reliable and crisp. The buttons feel solid in use, and even sliding it around a desk it's kept up with everything I've asked it to do, so far.
You have a few different options for how you use the mouse. I felt some latency using it with Bluetooth, which was fine for productivity but isn't really okay for high-pressure shootouts. The mouse with a cable is probably totally usable with the aforementioned bungee, but honestly I think I'll just stick to wireless.
The battery life is claimed to be 100 hours. I've been using the mouse constantly for around a week and have only had to charge it once, but I've also turned on a lot of low-battery settings to ensure I don't get caught short mid-game.
I'm using the mouse with a tempered glass mat, but even using it on a normal wooden desk it's not missing a beat.
Razer Cobra Pro: Price & availability
How much does it cost? $130 / £129.99 / AU$234.95
When is it available? Available now
Where can you get it? Available in the US, UK, and Australia
Let's be honest, the price on the Cobra Pro is going to be the sticking point for many. It looks like you're paying just for the shiny RGBs, but the price is probably worth it, mostly, for the optical switches and the beefy sensor.
It's about the same price as the Razer Basilisk V3 Pro and honestly I'd feel happy recommending either to just about everyone. Right now though, you can also get the Logitech G502 X Plus for about the same price, with the G502 X offering similar specs but an 106g weight if you prefer something a little weightier.
Razer Cobra Pro: Specs
Swipe to scroll horizontally
| | |
| --- | --- |
| Interface: | Bluetooth, 2.4 Wireless, and wired |
| Ergonomics: | Right-handed symmetrical |
| Buttons: | 10 |
| DPI: | Up to 30,000 DPI. |
| Switches: | Gen 3 Razer Optical |
| Weight: | 77g |
Should you buy the Razer Cobra Pro?
Swipe to scroll horizontally
| | | |
| --- | --- | --- |
| Value | The Cobra Pro is worth the price, but the price is still steep in a crowded category. | 4 / 5 |
| Design | A clean design that looks great on the desk and is comfortable, too. | 4.5 / 5 |
| Performance | Good feeling buttons and a nice smooth glide on the desk make this a phenomenal performer. | 5 / 5 |
| Avarage rating | A great mouse no matter what you throw at it. | 4.5 / 5 |
Buy it if...
You're after a new all-around mouse and are happy to pay big for it
The specs here are absolutely worth the cash, and it's a mouse with impeccable performance that won't let you down.
You game and work on the same machine
The Cobra Pro is happy whether you're slinging it around a spreadsheet or a shooter, and so if you need a mouse that can do both, this is a perfect option.
Don't buy it if...
You don't want to spend £130 on a mouse
It's worth the price, but it's a lot of cash to drop for a mouse and not everyone will be into it.
You're not into RGBs
There's a lot of excellent mice around this price point. The Cobra Pro has a lot of excellent features, but that design and the RGB lights are a major point in its favour. If you don't like that, the Deathadder V3 (below) might be a better shout.
Razer Cobra Pro: Also consider
Swipe to scroll horizontally
| | | | |
| --- | --- | --- | --- |
| Row 0 - Cell 0 | Razer Cobra Pro | Logitech G502 X Plus | Razer Deathadder V3 Pro |
| Price: | $130 / £129.99 / AU$234.95 | $159 / £149 / AU$279 | $149 / £149 / AU$279 |
| Interface: | Bluetooth, 2.4 Wireless, and wired | LIGHTSPEED wireless | Razer HyperSpeed Wireless and wired |
| Ergonomics: | Right-handed symmetrical | Right-handed | Right-handed |
| Buttons: | 10 | 13 | 5 |
| DPI: | Up to 30,000 | Up to 25,600 | Up to 30,000 |
| Switches: | Gen 3 Razer Optical | HERO 25K | Focus Pro 30K Optical |
| Weight: | 77g | 106g | 63g |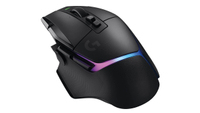 Logitech G502 X Plus
A mouse with a similar feature set but different profile, the G502 X Plus is a worthy update to a classic mouse that also has a great premium feel. It's a weightier mouse but has more customization.
Read our full Logitech G502 X Plus review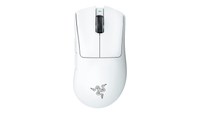 Razer Deathadder V3 Pro
The Deathadder V3 Pro is a hell of a good mouse, and has a lot of similar technology. However, it's aimed more at gaming than all-round stuff. No RGB lighting and a simpler design mean it's somehow even lighter at a breezy 64g.
Read our full Razer Deathadder V3 Pro review
How I tested the Razer Cobra Pro
Tested it for a full week
Used it for both work and gaming
Tested it with several different PC games and work-related apps
I used the mouse solidly for a week for both work and gaming. This was around 100 hours of usage using it anywhere you might expect to use your mouse.
I spent some time in Kovacs Aim Trainer using the mouse to compare it to my previous scores but also played shooters Battlebit Remastered, DayZ and Escape From Tarkov to test it out. I rounded this out with clicking through several spreadsheets and this website's own CMS for a more mellow approach, but played some Victoria 3 too to round out the gameathon.
I've been reviewing games for 13 years, and playing games mostly on PC for 15. I'm "a little extra" when it comes to mice, because it's important to get any advantage you can get when you're playing a shooter but also in your 30s.
First reviewed July 2023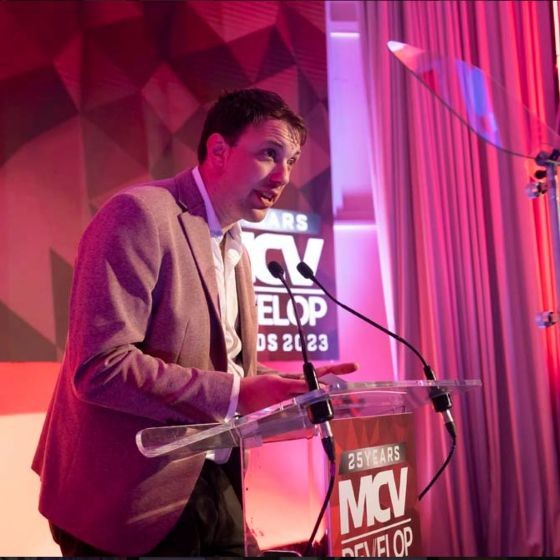 Editor in chief, TechRadar Gaming
Jake Tucker is the editor in chief of TechRadar Gaming and has worked at sites like NME, MCV, Trusted Reviews and many more. He collects vinyl, likes first-person shooters and turn-based tactics titles, but hates writing bios. Jake currently lives in London, and is bouncing around the city trying to eat at all of the nice restaurants.