The best business laptops make it simple and easy to carry out work on your laptop without worrying about whether your hardware specs are up to it.
It doesn't matter if you're still working from home or going into the office. You need a portable that can keep up with your most intensive computing needs and keep your work safe.
If you need a device to keep up with your demanding productivity workflow, consider the best business laptops 2022 offers. While plenty of professionals have flocked to more consumer-focused devices over the years, these notebooks offer a combination of power, flexibility, and, most importantly, security that you won't find elsewhere.
And, you might indeed be fine using cheaper laptops for work. But they're not as secure and, in some cases, won't offer the kind of horsepower that you might need to handle your productivity needs. Fortunately, the top business laptops have learned from the best Ultrabooks. They're thinner, lighter, and easier to take on the go, making them just as portable as most of the prosumer options.
The COVID-19 pandemic has accelerated the transition away from desktop PCs and workstations. It has established laptops as the dominant format in businesses and enterprises, enabling the ability to work from the office, from home, or anywhere.
Falling prices, a clear focus from component vendors on thin-and-light laptops, and a drive to decrease power consumption means that there's barely any difference between laptops and desktops of equivalent specifications once you throw in the peripherals.
Business Laptops
What is a business laptop?
Why you can trust TechRadar Our expert reviewers spend hours testing and comparing products and services so you can choose the best for you. Find out more about how we test.
A business laptop is a device that has been designed for a professional usage. Like their consumer counterparts, business laptops come in all shapes, sizes, price points and features. And business laptops do not have to run Windows only; businesses in their thousands have embraced Chromebooks, MacBooks and so called mobile thin clients.
Choosing your budget (and shopping window)
Buying a business laptop for an organization usually entails a designated budget set by the purchaser or someone else within the organization and is usually part of a purchase lifecycle.
That is, a device is being acquired either for a new starter or because the previous device is no longer fit for purpose (too slow, broken, or out of warranty). What that means is buying a new PC for business rarely happens by itself; it is usually a well-structured process that is outside the scope of this article.
It may be worth pointing out two trends influencing purchasing a business laptop in the 2020s. First, there's PCaaS, otherwise known as PC-as-a-service. It's essentially another variant of leasing; there are usually no upfront costs (only one fixed monthly payment that may cover accessories/peripherals), and essential software (e.g., antivirus (opens in new tab)), deployment, end-of-lease recycling/migration, and support are included throughout. All major vendors now offer PCaaS.
Then there's the emergence of Black Friday and various similar sales events that happen throughout the year (e.g., Amazon Prime Day, Presidents Day). Many now target small and medium businesses outright with exclusive discounts, vouchers, and coupon codes.
Windows 11 Pro and business laptops
Microsoft's operating system is the defacto one in the enterprise and business space and includes some compelling business-focused features. The obvious assumption is that you want to stick with Windows for business, but that's no longer the case. Apple's macOS and Google's Chrome OS have made inroads in what was and remains Microsoft's most prized possession as its de-facto OS for business end-user/client computing.
Can business laptops be used for working from home?
In short, absolutely. Business laptops these days have been used for working from home in many cases or a wide range of different jobs. Everything from accounting to journalism, graphic design or project management. Fundamentally, there is nothing challenging about using a business laptop to work from home, especially if it is to work for the business that gave you the laptop. The one issue could potentially be accessing a secure network, but even that is not a limitation of the laptop but rather a limitation put in place by the business. Part of the beauty of a laptop is the ability to bring it with you anywhere.
What level of support does a business laptop need?
You need to consider the level of support your business requires. Smaller vendors often offer a one-year warranty, sometimes with onsite support, but more often than not, that's return-to-base (i.e., you need to send the laptop back to the vendor at your own cost) which is not ideal.
Most global vendors offer comprehensive warranty packages with their laptops, with some having a three-year affair with onsite next-business-day support by default. Dell and Lenovo stand out by offering warranties of up to 60 months (that's five years), well worth it on laptops costing thousands. Check out whether you need accident coverage or coverage outside your country; some offer support in countries as far away as India.
Some car insurance providers offer a courtesy car when a member's vehicle breaks down or is involved in an accident. This allows the customer to minimize any disruption caused to his or her workflow. There's no equivalent yet from a laptop vendor. If downtime is not an option and if there are privacy concerns, having a backup laptop or PC is highly recommended.
Business laptops: what are the use cases?
The purchase strategy for a one-man band (or very small entity) will differ significantly from that of a medium size company. If you only need a couple of laptops, you might be less picky when choosing a manufacturer of refurbished notebooks. Choosing your laptop will also depend on what you intend to do with it.
Edge use cases (e.g., graphics designer, coder, video editing, financial analysts) may require mobile workstations (opens in new tab) or rugged laptops (opens in new tab) rather than standard business laptops. Still, for everyone else, the configuration below should be good enough. While there is no real alternative to a powerful CPU, extra memory and a fast SSD can often help.
Swipe to scroll horizontally
Minimal configurations for a business laptop

| Components | Optimal specifications |
| --- | --- |
| Processor | At least a 10th generation Intel Core/3rd generation AMD Ryzen |
| RAM | Minimum 8GB |
| Graphics | Integrated |
| Storage | 256GB SSD |
| Display | 13.3-inch or bigger, full HD resolution |
| Connectivity | Type-C or Thunderbolt connectors |
| Networking | Wi-Fi 5 or Wi-Fi 6 |
Battery life and processing power do not go hand in hand. That's an unfortunate truth; the fastest laptops tend to have very short battery life despite sporting massive batteries because they run components that are power hogs.
Throw in the market's obsessive quest for thinness, and it's no wonder that many are often disappointed by their laptops because they are either powerful but with short battery life or vice versa. Finding the right balance means that you will identify how long you can stay away from mains and what kind of processing power you need (hint: look at the applications you use most often).
Avoid these 10 easy mistakes:
Too little, badly configured memory, low-resolution display, slow storage components, or no webcam. I recently compiled a list of things you need to avoid when buying a business laptop (opens in new tab). Worth a look so that you don't end up in a pickle.
Think about the peripherals
If you plan to use your laptop at your desk a lot, then it makes sense to invest in a docking station (opens in new tab) that allows you to connect your device to several peripherals (like a keyboard, mouse, printer, and monitor) in one simple move. The ubiquity of USB Type-C also allows some of them to charge their laptop at the same time.
Generic docking stations are more affordable and compatible with various laptop ranges, making them more attractive if you plan to change laptop brands regularly. Type-C power delivery models are attractive because they allow you to bypass your laptop charger or keep the latter for another location.
The future of external displays is 4K, so make sure your laptop supports it should you plan to have an external monitor (opens in new tab) at work or elsewhere. This means checking that your laptop either comes with an HDMI 2.0 port or a DisplayPort connector. Another option is to consider a docking station that offers either of these connectors.
A 4K monitor (opens in new tab) can transform your work by offering four times the full HD resolution, perfect for multi-tasking on several documents. It can also help improve your workflow by allowing you to work on several devices simultaneously while reducing the number of monitors needed.
Explore the upgrade options available for your laptop should you have access to them (e.g., at checkout). For example, you could opt for a 4G/LTE internal modem should you have the option. Not only do they allow you to be connected when you're far from a Wi-Fi Hotspot (opens in new tab), they often cost less than buying a separate dongle, use less power, and are unlocked – plus, you don't run the risk of breaking one USB port.
Check whether you can get a removable/second battery that may allow you to stay longer away from the mains. Security options are also worth considering; these include SSD with default encryption, fingerprint or palm readers, and NFC/SmartCard readers.
---
Best business laptops in 2022
Whether you want comfort, style, or a powerhouse, the Dell XPS 15 OLED is more than up to the challenge. This gorgeous computer, which comes with an equally gorgeous 3.5K OLED display, can do it all. Thanks to its high-end internals including discrete Nvidia graphics, it can handle just about any workload you can throw at it. And, though its shorter battery life might be an issue as a business laptop, its trackpad and keyboard are accurate and comfortable to use for long periods of time. And, like all premium portables from Dell's XPS line, it's dressed to impress.
Read our full Dell XPS 15 OLED (2021) review.
The next-generation HP Elite Dragonfly continues its line's tradition of being the most impressive business laptop inside and out. The HP Elite Dragonfly G2 doesn't just look and feel good with its smart design, 4K display, 2-in-1 form factor, and comfortable keyboard. It performs spectacularly as well, thanks to its 11th-gen Intel Core chips, Iris Xe graphics, and long battery life of more than nine hours. As far as business laptops go, this is certainly the smartest route.
Read the full HP Elite Dragonfly G2 review.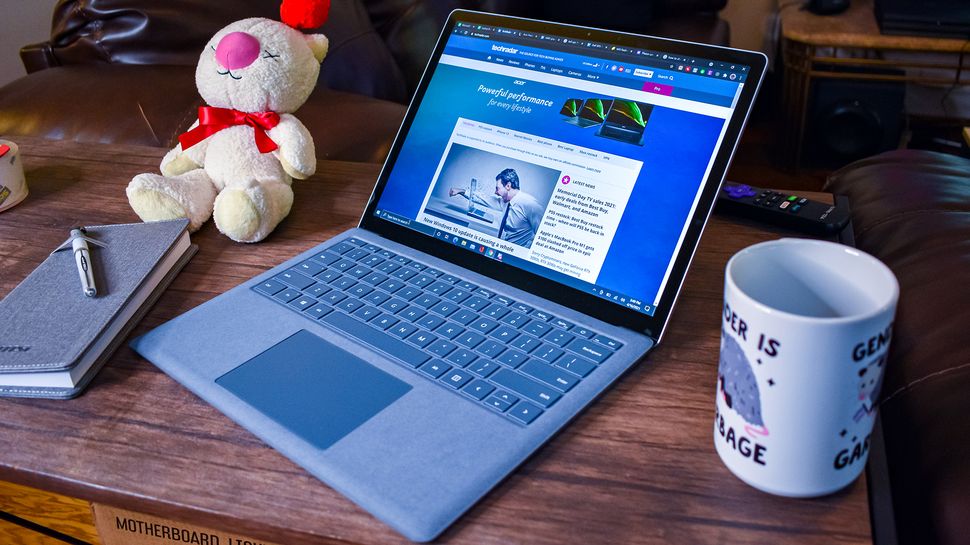 Microsoft continues to impress us with its new Surface Laptop 4, which touts the kind of build quality and design that is absolutely top-notch. There are a few other things to love here: the gorgeous PixelSense touchscreen really sets it apart from the competition and the brilliant keyboard that's a joy to type on. Of course, the specs are great as well – and that includes a battery life that lasts over 13 hours. If you're on a budget, don't worry as the price is competitive as well.
Read the full Microsoft Surface Laptop 4 review.
As far as business laptops go, very few are more powerful than the Lenovo ThinkPad X1 Yoga Gen 6, a 2-in-1 workhorse that delivers excellent battery life of up to 14 hours and a breathtaking 16:10 display to boot. If you're going to be working long hours, which pretty much comes with the territory, this is the laptop you'll want to be working in and staring at. Of course, being an Evo-certified laptop targeted for business professionals, it boasts many security add-ons as well. And, we're sure all professionals will appreciate that SD card slot and garaged stylus.
Read the full Lenovo ThinkPad X1 Yoga Gen 6 review.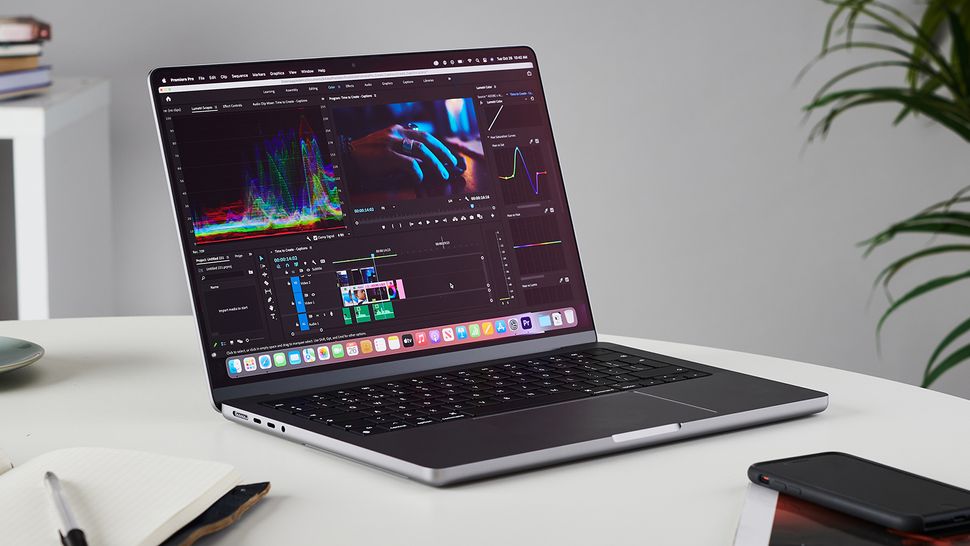 Apple's MacBook Pro line might have been traditionally better suited for creative professionals than business ones, but the Apple MacBook Pro 14-inch (2021)'s arrival seems to change that. This new addition to the MacBook Pro family boasts breathtaking power and truly long battery life, something both creative and business pros need for their day-to-day. With the M1 Pro and M1 Max chips, it's sure to deliver the graphical prowess creatives need and the processing potential that business folks require. Ports abound as well, with Apple finally expanding from the usual USB-C-only roster. The stunning XDR display with 1600 nits of peak brightness is just cherry on top.
Read the full MacBook Pro 14-inch (2021) review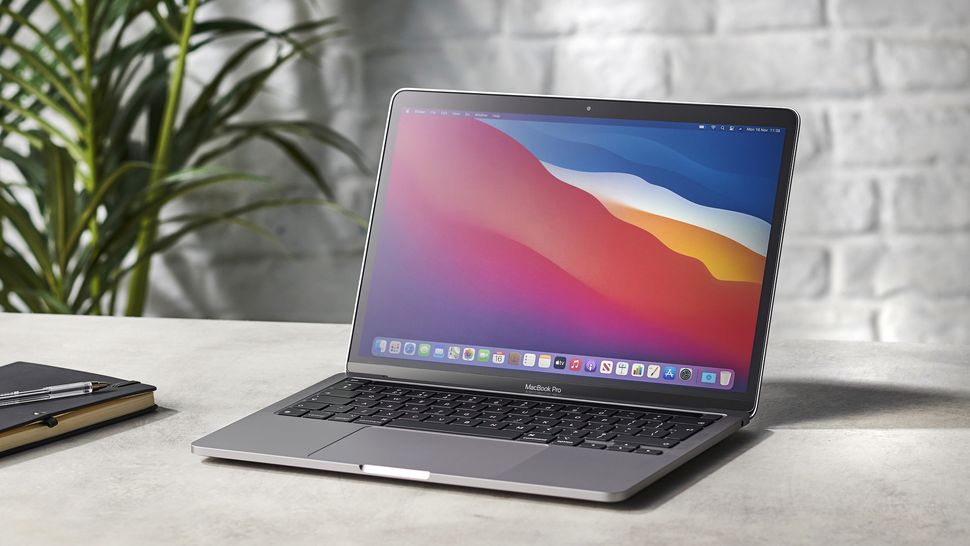 What the MacBook Pro 13-inch (M1, 2020) lacks in redesign, it makes up for massively in performance overhaul. Touting Apple's now-legendary M1 chip, which gives it a boost in power and efficiency, the smallest MacBook Pro is more powerful and longer lasting than ever. We're talking 4K and even 8K video editing prowess. That means it can pretty much handle any business-related task you want to throw at it while still keeping things smart and svelte in the design department.
Read the full MacBook Pro 13-inch (M1, 2020) review.
The gorgeous piece of kit that is the Dell XPS 13 (2020) isn't just for prosumers. With its breathtaking performance, stunner of a display, and long-lasting battery life, it's a terrific option for business users as well. Especially because it comes with advanced features like an IR webcam for Windows Hello face scan login and a fingerprint scanner built into the power button. This is a high-end machine that looks every bit the part and is paired with some robust hardware, and a great option for professionals who aren't very partial to the more somber options.
Read the full review: Dell XPS 13 (2020) review.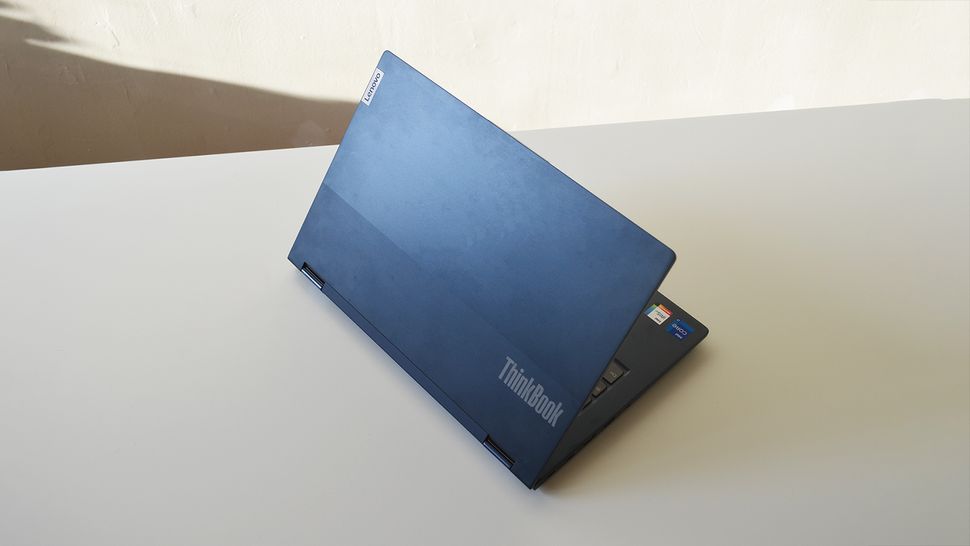 The ThinkBook 14S Yoga is a solid and affordable convertible that comes with some great features and terrific performance. It has a terrific price-to-performance ratio, with its 11th-gen Intel Core chip and Intel Iris Xe graphics inside ensuring that it'll see you through even arduous tasks. Supporting that coveted 2-in-1 design is a garaged pen that's certainly a boon to business users. Its webcam shutter, on the other hand, is there as extra security to protect your privacy. We only wish it had a longer battery life and a brighter display. Still, for the price, you can't beat it.
Read the full review: Lenovo Thinkpad 14S Yoga review.
Whether you're a creative or a professional, the MacBook Pro 16-Inch (2021) can easily handle your workload. That's thanks to Apple's in-house M1 Pro and M1 Max (if you choose to upgrade) that can blaze through any application out there. The new 16-inch model also comes with an incredible display, as well as plenty of ports including next-gen Thunderbolt 4 ports, an SDXC card reader, and the return of the MagSafe charger. You also get fantastic battery life. While this is an expensive option, it's worth the price.
Read the full MacBook Pro 16-Inch (2021) review.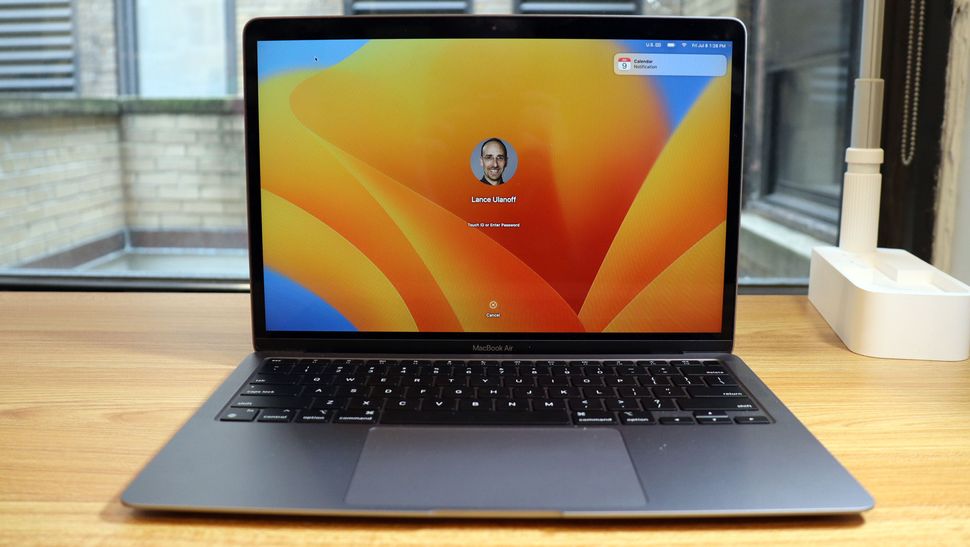 The first laptop to receive Apple's legendary M1 chip, the MacBook Air (M1, 2020), the company's thinnest and lightest, is no longer a notebook that will only satisfy the most casual of users. Among the most exciting Apple laptops of recent years, the MacBook Air is better than ever, touting excellent performance and brilliant battery life (up to 15 hours of wireless web browsing or up to 18 hours of video) worthy of business users and other professionals. That's while keeping the price affordable still.
Read the full MacBook Air (M1, 20200 review.
The Lenovo X1 Carbon Gen 9 is among the best Lenovo laptops for good reason. Just like the previous versions of this laptop, the X1 Carbon offers a lot in performance as well as features in a slim, portable package. Its battery life is about as good as it gets so professionals who need something to take on the road will appreciate all the extra juice. And, while it isn't a top pick for creative projects, it will handle productivity tasks with aplomb, thanks to that 11th gen Intel Core CPU and Intel Iris Xe graphics, not to mention at least 8GB of RAM (upgradable to 32GB). On top of that, it's Evo-certified so you know it's serious business, as well as chock full of security features.
Read the full Lenovo X1 Carbon Gen 9 review.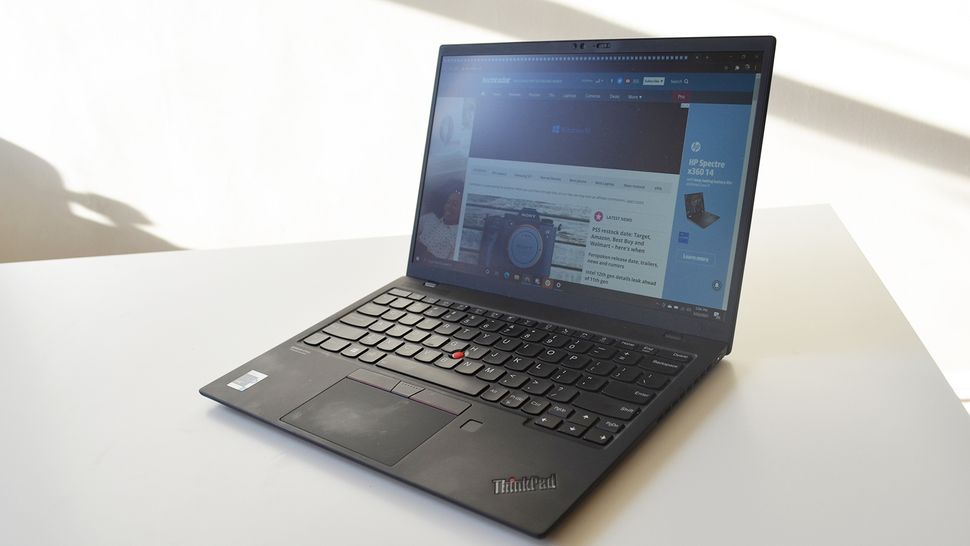 Even its limited ports and small trackpad cannot hold the Lenovo ThinkPad X1 Nano back. One of the best business laptops we've ever tested, this portable is not only the lightest laptop we've ever tested, but also surprisingly powerful considering how sleek it is. That makes it the most ideal choice for professionals who are always on the go. Excellent features abound as well, with the likes of a crisp 2K 16:10 touchscreen, a physical webcam shutter and advanced biometrics of the fingerprint scanner adding to its value and making it worth its steep price. At least if portability and performance are your top priorities.
Read the full review: Lenovo ThinkPad X1 Nano review (opens in new tab).
Google continues its tradition of making the best Chromebook in the world. This is a Chromebook that proves that these devices can be just as stylish and powerful as traditional laptops, and the Pixelbook Go brings a lot of the original Pixelbook's premium features to a more affordable device. It also features a fantastic battery life and a brilliant keyboard that makes typing on a pleasure. This is among the best business laptops for professionals looking to save some cash.
Read the full Google Pixelbook Go review (opens in new tab).
The LG Gram 16 (2022) builds on the 2021 version which was already a great laptop; its 17-inch version was shortlisted on our coveted best laptop leaderboard.
Pitched as a premium product, the Gram 16 still carries a relatively high price, competing head to head against the Apple MacBook Pro 16. Compared to its bigger brother, the LG Gram 17, this one has a lower price and a better battery life, making it altogether a more balanced purchase, especially as a business laptop.
The LG Gram 16 (2022) has evolved to become a formidable rival to well established rivals like the Apple MacBook Air and the Dell XPS 13. It surpasses both in terms of portability while delivering extra visual real estate, something that will appeal to creatives, number crunchers and other professionals.
Read the full LG Gram 16 (2022) review (opens in new tab).
Sporting the latest Intel 12th Gen mobile silicon, the MSI Modern 15 B12M is a highly approachable laptop that provides lots of performance at a modest cost for a business system.
The predictable flip-side of that coin is that this machine wasn't built to be especially tough, and MSI only provides a single year of warranty should you find its physical limits.
As with many MSI products, the MSI Modern 15 B12M SKUs are tailored for each global region, and the SKUs available to Europeans aren't the same ones the USA customers get.
Therefore the UK models have a better processor but less battery than their American counterparts.
MSI also solder the RAM directly to the mainboard negating any upgrades to the 8GB that it usually comes with. Overall, the MSI Modern 15 B12M provides plenty of computing bang for the buck but might not survive long in the hostile business environment without a considerate owner to take care of it.
Read our full MSI Modern 15 B12M (opens in new tab).
---
Check out our laptop buying guide video below.