Best keyboard for office: work faster and safer
Best
Contributions from
last updated
These are the best business keyboards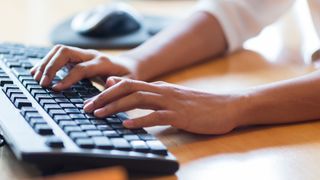 (Image credit: Shutterstock)
The best business keyboards are some of the most important investments you can make for yourself or your employees.
This is because if you work all day on a computer, you're likely to use a keyboard for hours. By buying the best business keyboard your budget allows, you'll get a device that doesn't just feel good to type on but can also help you avoid repetitive strain injury (RSI).
The best business keyboards are designed to be ergonomic - so they are safe and comfortable to use for long periods of time. Their layouts will mean every key can be reached comfortably and efficiently, which also means you can type faster.
Many of the best business keyboards also come with additional features, such as extra function keys, which can be used to launch your most-used apps or create your own shortcuts, which can help you be more productive.
There are a substantial number of keyboards on sale today, so our guide to the best business keyboards can help you pick the right one. We've included a mix of wired and wireless keyboards. While wired keyboards offer simplicity and dependability, wireless keyboards can help you keep your desk neat and tidy.
We've compared these keyboards across multiple aspects, from their size and design to their switch type and connectivity. We also looked at their noise level, typing comfort, and pricing, among other things.
To round out your productivity setup, check out our top picks for the best mouse and wireless mouse.
---
The best business keyboards of 2023 in full
Why you can trust TechRadar We spend hours testing every product or service we review, so you can be sure you're buying the best. Find out more about how we test.
1. Logitech MX Combo for Business
The "ultimate" workplace keyboard combo just got upgraded
Specifications
Interface:
Wireless [Logi Bolt]
Reasons to buy
+
Can sync with three devices at one time
+
Logi Bolt compatibility
+
Mac and Windows Layout
+
Customizable F-Keys
Reasons to avoid
-
Only offered via enterprise representative
-
Logitech has taken their MX Keys Gen 1 and upgraded it for the office. These keys now have a dual-OS layout, featuring both Windows and Mac-specific keys. The tactile feel of the keys has stayed the same. However, the sound has been deadened to be nearly silent. The quieter keys help to avoid distractions from those working close by.
The MX Keys Combo second generation also still features the ability to switch between three connected devices with the press of a button, just like their previous generation. Logitech improved connectivity by utilizing its Logi Bolt technology to enhance security and technology. Now, with a simple USB-A dongle, this keyboard and its mouse counterpart (MX Master 3S for Business) can be connected without interference or delay by simply plugging the dongle into a computer.
The top function row comes pre-programmed with helpful commands such as media controls, mic mute, and screen brightness. To make things even more productive, Logitech's companion app will allow users to customize the function keys. These can be mapped to operate specific functions, even customized down to which app is active.
The best business keyboard for creatives
Specifications
Keyboard backlighting:
White
Switches:
Scissor switch mechanism
Reasons to buy
+
Weighty, solid construction
+
Useful and unique dial
If you are a creative professional, then the Logitech Craft is the best business keyboard for you, no question.
Not only is this a sturdy, tactile, and attractive keyboard but it also features a unique dial on its top left corner, which will help creatives expedite their workflow. This dial's utility will vary depending on the application, from simply controlling the volume on the desktop, to changing levels in various tools in Photoshop.
You can expect the keyboard's dial to work with apps like Illustrator, InDesign, Premiere Pro, and VLC. A cool feature on the keyboard is the proximity sensor that automatically turns on the white backlight even before your fingers touch the keys.
If you spend a lot of time creating content on your PC, the Logitech Craft is one of the best business keyboards you can buy today.
Read the full review: Logitech Craft
3. PFU Happy Hacking Professional 2 (HHKB2)
This business keyboard is a coder's dream and a typist's treasure
Specifications
Keyboard backlighting:
None
Switches:
Topre electrostatic capacitive (45 grams)
Reasons to buy
+
Incredibly portable
+
Lightweight
Reasons to avoid
-
Key layout not for everybody
-
No arrow keys
The PFU Happy Hacking Professional 2 is aimed at coders, but it is fantastic for all you writers out there, too. This 60-key mechanical keyboard forgoes traditional arrow keys, instead making use of function keys and key combinations to get that stuff done and make it easier to reach just the essential keys.
The HHKB has two USB ports and a third mini-USB port, but keep in mind that the keyboard isn't compatible with KVM devices that let a user control multiple computers with one keyboard.
It will take a minute to get used to, but once you get that out of the way the small size is a huge benefit, as you'll be able to take it anywhere you go. Plus, that sweet 'thock' sound of the Topre switches is a wonder to behold.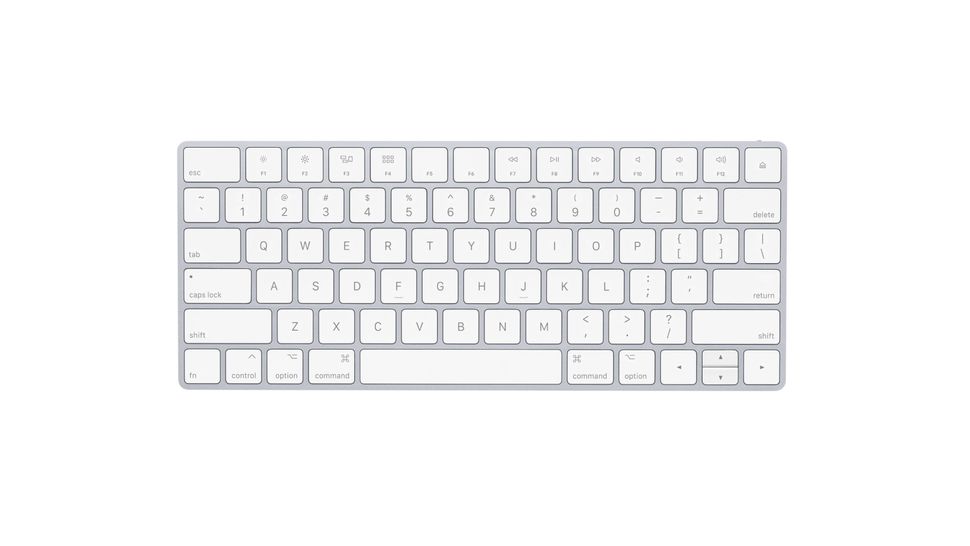 4. Apple Magic Keyboard
The best business keyboard for Macs
Specifications
Keyboard backlighting:
White
Reasons to buy
+
Thin and compact
+
A pleasure to use
Reasons to avoid
-
Not cheap
-
White color gets dirty easily
Apple's Magic Keyboard is one of the most comfortable, reliable and good-looking keyboard we've ever had the pleasure of using, and it's simply the best business keyboard for Mac users.
It's impressive how sleek and thin this keyboard is, especially considering how comfortable it is to use, thanks to its great bounce and satisfying tactile feedback. Despite the good tactile feedback, the keyboard hardly makes any noise while typing.
This is due in large part to that stable scissor mechanism, which Apple has adopted on its laptops as well. It's so easy to use as well. Turn it on for the first time, and it'll automatically pair with your Mac – it's so decidedly Apple.
Finally, there's that battery, which lasts you a whole month before it needs charging, unlike other Bluetooth productivity keyboards that only last you a few days.
5. Logitech K780
An excellent business keyboard for mobile and tablet typing
Specifications
Keyboard backlighting:
None
Reasons to buy
+
Pairs to three devices
+
Cradle holds smartphones and tablets
Reasons to avoid
-
AA, rather than rechargeable battery
With this keyboard, Logitech is targeting smartphone and tablet owners who prefer to use their device while sitting at a desk. And, if you were a fan of the predecessor, the K380, the Logitech K780 should be right up your alley, especially with its added number pad.
This keyboard still has the ability to pair with three devices using Bluetooth or wireless, so you can swap between all your gadgets on the fly. Although it's not the best in matters of portability, it's a pleasure to type on thanks to its comfortable rounded keycaps.
The keyboard's base is the star of the show, however, as it can hold mobile devices up to 11.3mm thick in an upright position. This is great if you use one of the best business tablets as your main device for working.
6. Cherry KW X ULP
A Slim offering from a highly reputable company
Specifications
Interface:
Bluetooth, USB, USB-C
Keyboard backlighting:
White, colored status keys
Switches:
Cherry MX Ultra Low Profile Switches
Reasons to buy
+
Multiple connection options
+
4 device connectivity
+
Great typing experience
Reasons to avoid
-
Expensive
-
No replaceable keycaps
The Cherry KW X ULP Slim Wireless Mechanical Keyboard is a multi-device low-profile mechanical keyboard from a great company. While it is pretty expensive, and you cannot replace the keycaps, this is still an excellent option for mechanical keyboard enthusiasts who need to be able to type for an extended period without getting fatigued from typing on a fully mechanical keyboard. This keyboard can connect to four devices at a time and can switch between them through the device selection button on the top left of the keyboard. The keys are comfortable, the function keys are helpful, and the overall critical spacing is excellent. While using this keyboard, we noticed that it is designed for Windows only (no Apple-specific keys), which isn't a problem, but something to note if you switch between systems or use predominantly Mac.
7. Kensington MK7500F
An impressive all in one solution
Specifications
Interface:
Wired, Wireless, bluetooth
Keyboard backlighting:
White backlight
Switches:
Kailh Midnight Pro Silent Tactile Switches
Reasons to buy
+
Windows and Mac compatibility
+
5 connectable devices
+
IPX4-certified Spill-proof
+
Built in quick controls
Reasons to avoid
-
Only comes in a larger size (with numpad)
The Kensington MK7500F QuietType Pro Silent Mechanical Keyboard is a truly impressive keyboard for just about anyone in the business world. First and foremost, these keys are incredibly comfortable. For anyone who types all day long every day, this is absolutely a great keyboard to spend a day typing with. There is little to no fatigue, a satisfying click, and yet nothing that is absurdly loud. In fact, Kensington's tests put it just below a conversational volume, and we would have to agree and back that claim. Built in to the top of this keyboard are meeting control buttons, allowing for quick mute and unmute, camera on and off, as well as answering and hanging up a call.
This keyboard can connect to three devices via bluetooth, one wired connection, and one 2.4Ghz connection to the included dongle. All together, that's 5 devices connected at once. Speaking of connections, this keyboard is great for both Windows and macOS thanks to the dual buttons splitting OS specific keys.
Lastly, this keyboard is IPX4 spill-proof, meaning that if you accidentally spill your coffee on your keyboard at the office, at least your keyboard will survive it.
8. Satechi Extended Keypad
a great keyboard enhancement
Specifications
Interface:
Wireless (Bluetooth)
Keyboard Backlighting:
None
Reasons to buy
+
Great portable Numpad
+
Wireless Connectivity
+
Has MacOS shortcut keys
Reasons to avoid
-
Only the numpad
-
Cannot be used as a wired numpad
-
Does not work with Windows 7/8
The Satechi Bluetooth extended numeric keypad is the larger of the two numeric keypad options from Satechi, while the other has just the right half of this keyboard. This one has full navigational arrows and shortcut keys. This is an excellent solution for anyone who needs a numpad only some of the time or for specific tasks or certain computers at a dual-function home/work desk. The keys are easy to press and fly through, adding numbers to spreadsheets, documents, or whatever else. Additionally, the Bluetooth connection is easy, and the battery can be recharged with the ever-so-popular USB-C Cable
---
The best business keyboards: Frequently Asked Questions
How to choose the best business keyboards for you?
When choosing from the best business keyboards for yourself, you'll want to keep some considerations in mind.
For starters, what type of work do you need the keyboard for? If your work involves a lot of numbers, then a keyboard with a numeric pad will be ideal. But if your work is in the creative field, then a keyboard with added functionality (like a dial) will be useful.
You'll want to check what type of switches the keyboard uses: is it mechanical, scissor, or rubber dome? The kind of switch used on the keyboard will determine the typing comfort and noise level.
Consider what type of connectivity the keyboard relies on: wired or wireless? Wireless options are convenient and portable, but they have limited battery life. Wired options lack convenience, but they don't need extra batteries or recharging.
Make sure to assess the size and design of the keyboard too. If you're often on the road, it'll help to opt for a compact keyboard. But if you find yourself stuck to the desk most of the time, then a full-size keyboard wouldn't hurt.
The best business keyboards: How we test
To test the best business keyboards, we assessed them across many factors.
We looked at their sizes and layouts to judge their portability and the kind of work they'd be best suited for. We checked whether they had dedicated media keys and additional functionalities that would make them suitable for creative work.
We considered the type of switches they used, the typing comfort, responsiveness, and the noise level when typing.
We evaluated the type of connectivity the keyboards offered, the battery life (on wireless options), and the pricing, among other things.
Are you a pro? Subscribe to our newsletter
Sign up to the TechRadar Pro newsletter to get all the top news, opinion, features and guidance your business needs to succeed!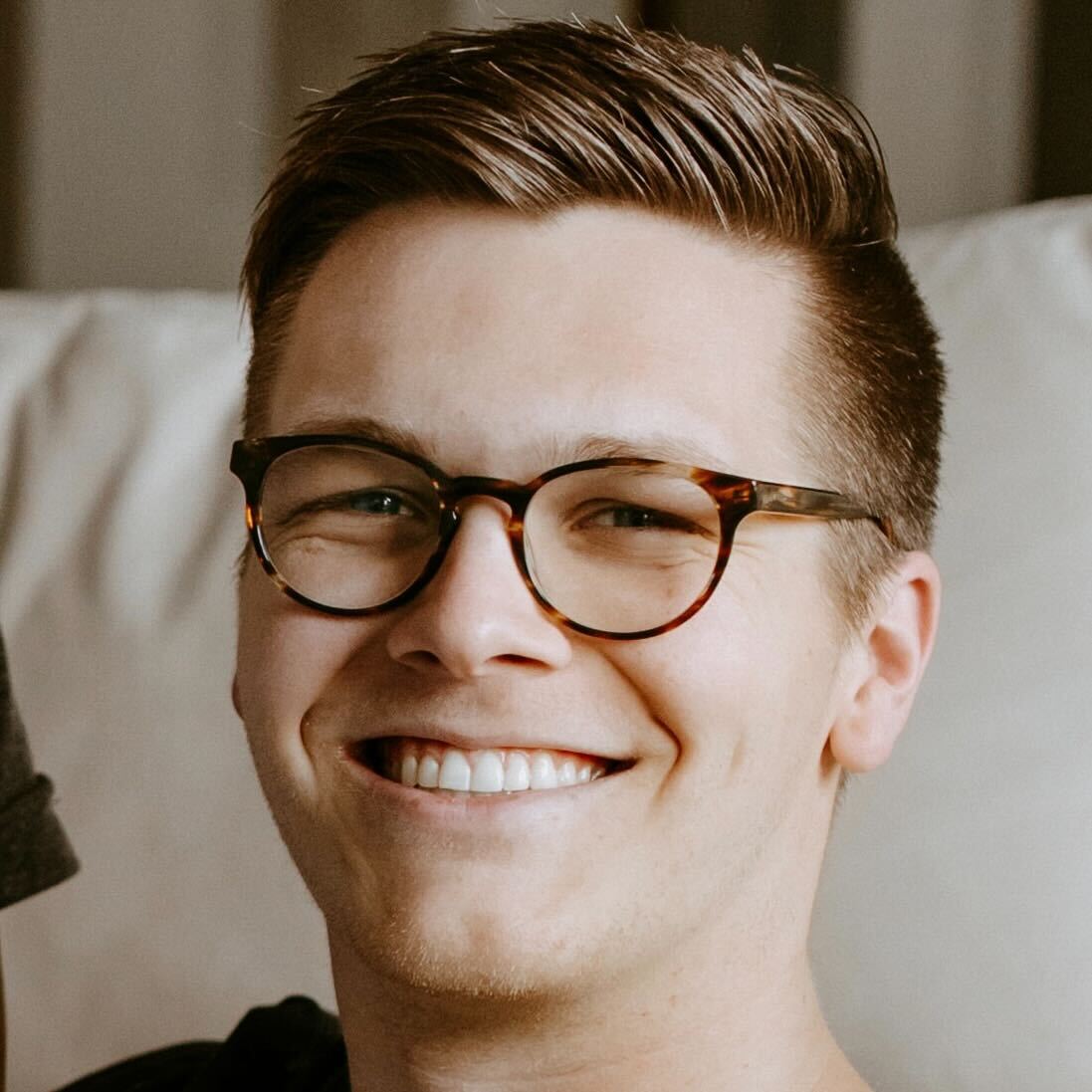 B2B Hardware Editor, TechRadar Pro
Collin is the B2B Hardware Editor for TechRadar Pro. He has been in journalism for years, with experience in small and large markets, including Gearadical, DailyBeast, FutureNet, and more.
Collin is an experienced individual who has an abundance of knowledge when it comes to all things professional hardware. He is the go-to subject matter expert for TechRadar Pro and focuses on standing desks, office chairs, business laptops, "pro" monitors, and other similar topics. With his in-depth understanding of these areas, Collin can provide invaluable insights and advice to readers looking to make informed decisions about their hardware investments.