Nothing compares to the best business tablets for portability and versatility. The very best of the bunch cater to one of the most critical needs of any business user: productivity.
Thanks to modern advancements in mobile tech, many tablets now offer a level of performance that can rival the best laptops. They can run a wide range of apps, and their thin and light design can be easily carried around - making them perfect for people who work on the go.
Android and Apple tablets have a vast collection of apps that can help with business work, and there are also tablets in this best business tablet list that run Windows 10, which makes them even more powerful and versatile.
Add Bluetooth keyboards, styluses, and perhaps a great pair of noise-canceling headphones, and these great business tablets become formidable work machines.
For clarity, we'll only look at pure tablets and detachable when it comes to convertibles. The best 2-in-1 laptops are too close to traditional ones, as their keyboard can't be completely detached. To assemble this list of the best business tablets, we've compared critical factors like processing speed, graphics, screen size, storage, connectivity, and aesthetic elements like design, size, and weight.
---
Best business tablets
Best business tablets of 2023 in full:
Why you can trust TechRadar We spend hours testing every product or service we review, so you can be sure you're buying the best. Find out more about how we test.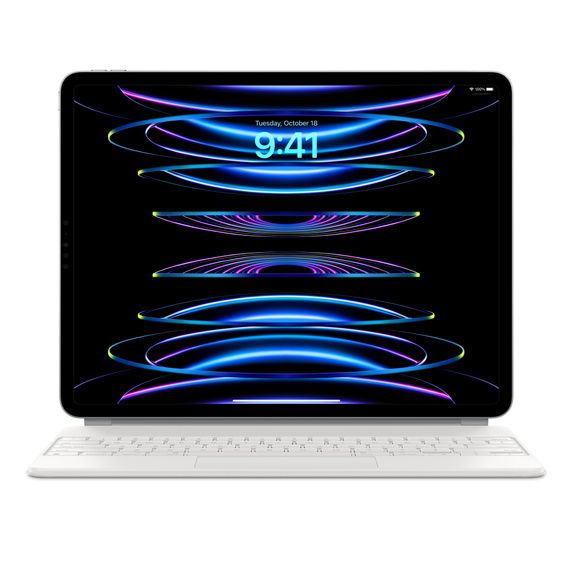 The iPad Pro 12.9" is the biggest and baddest iPad available today. This iPad Pro saw an update in 2022 to bump it to an Apple M2 chipset, giving this piece of glass even more power under the display. Additionally, the larger storage sizes allow for an increase in RAM, topping out at 16GB.
The large screen size is perfect for content editing or creation and multitasking. Much like the iPad Air, this iPad has a few keyboard options, giving way to another level of productivity.
The impressive cameras on the back, with LiDar included, can pave the way for immersive AR functionality at a job site or in an office. Powerful speakers can project important content to a mass of people, and the Center Stage front camera can keep the focus on whoever is involved in a virtual meeting.
Read the full review: Apple iPad Pro (M2, 12.9)

The best business tablet isn't necessarily the newest, which is why the Microsoft Surface Pro 9 5G doesn't top this list, but it's still a decent device that could be useful for you, depending on what you need from your slate.
We didn't find the Surface Pro 9 a huge upgrade on the impressive and dependable Surface Pro 6. The fact that the older slate is more affordable now is why we don't believe the newer tablet will topple its predecessor. The Surface Pro 9 5G takes a continued step in the progression of Microsoft's tablet lineup.
The Microsoft Surface Pro 9 5G features a quality array of cameras on the front and back, two Thunderbolt 4 ports, and a surface connector port. Another element that makes this stand out among competitors is including Windows 11 as the operating system.
Read the full review: Microsoft Surface Pro 9 5G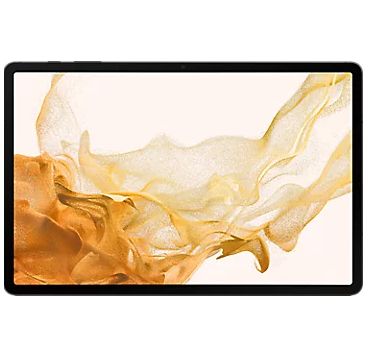 The Samsung Galaxy Tab S8 is the best option for business use and beyond if you're looking for a tablet outside of the Apple Ecosystem. The included S Pen unlocks so much for designers and those who prefer to handwrite meeting notes, sign many documents, add some red pen to a written document or draw diagrams.
These tablets can expand their storage thanks to a microSD card slot. Alternatively, if you want to expand your screen size, you can opt for the Ultra, adding 1.4 inches of diagonal display.
This tablet packs a good amount of power while also having an impressive battery life. You shouldn't be disappointed if you choose this tablet for your professional endeavors.
Read the full review: Samsung Galaxy Tab S8

If you want the versatility that the Surface Pro offers but don't want to pay the exorbitant price that a competent model asks, you might want to check out the Acer Switch 5.
You'll lose a bit in screen resolution (a QHD 2,160 x 1,440 resolution comes in slightly less than the Surface Pro's 2,736 x 1,824 offering) and sound quality (there are two thin speaker slots near the top bezel that only provide tinny audio), but you're saving hundreds of dollars. It's also got more than 8-10 hours of battery life, and the included stylus is great.
The Acer Switch 5 is one of the best business tablets for any professional who needs to get work done on the go and save some cash simultaneously.
Read the full review: Acer Switch 5
You might also want to check out the best tablet with keyboard.
---
How to choose the best business tablets for you
When deciding how to choose the best business tablet, remember that these days, for a tablet to prove itself genuinely useful, it needs to boast performance that is almost on a par with the top laptops.
These kinds of tablets need to have enough processing power to manage demanding tasks, long battery lives to power you through long work sessions and lightweight builds.
Thankfully, the tablets featured on our list are incredibly versatile devices, and thanks to the combination of power and form factor, they are excellent devices for business use.
The best business tablets you'll find on this page can be used for various professional tasks, whether that's reading documents on the go, being creative in a range of ways, or managing different systems and channels at the same time. You'll therefore need to consider what tasks you plan to use your tablet for, whether you prefer working with iOS or Android, and also what budget you have to play with.
The best business tablets: How we test
There are no shortage of contenders out there when it comes to selecting the best business tablets on the market. Since Apple changed the game with the launch of the iPad in 2010, the market has been swamped with the biggest names in tech looking to claim a chunk of the pie.
So we've been ruthless in whittling down our list, and among the areas we've sought to analyse include key factors one might expect, like graphics, processing speed, storage space and screen size. But we've also taken into account some considerations that can often be forgotten about.
Given the smaller size of tablets compared to desktop PCs and laptops, connectivity options aren't always in high supply, which is why we've noted where tablets have managed to cram in an impressive variety of connectivity options and ports.
We've also tested what were previously deemed luxury features but now should be considered as standard, such as cameras, docking stations, and styluses. Finally, given the importance that Apple placed in design when launching the iPad, we've also made sure to consider the look and feel of each tablet.