Best business smartphones of 2023: the top handsets for work and productivity
Best
Contributions from
last updated
These are the best phones for work on the market today for productivity, storage, battery, design, and capturing images and videos.
VERDICT
REASONS TO BUY
REASONS TO AVOID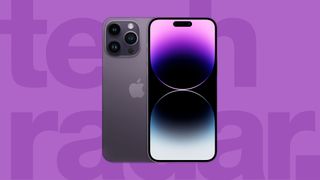 (Image credit: Future)
If you're buying for or as a business smartphone user, you'll require different features from your personal phone to be proactive and productive as a professional. Your business phone will need to charge quickly, offer you versatile business apps, and have ample storage space and a high-quality screen—that's before you get into the details of the specific security software you'll need for your work phone.
You'll also want something long-lasting, durable and also offer additional accessories for your specific work environment. Don't forget the all-important aftersales and support, too.
Not all smartphones meet business requirements, so we've sorted through the dense smartphone market and selected the ones we think will make a great choice for your business. In our guide for the best business smartphones below, you'll find various phones that can fill the most demanding roles.
It can't always be easy to tell how good a mobile phone and its features will be for you, so we've drawn up this list of the best business phones you can buy now.
If you landed here looking for best business phones (the good old fashioned landline models that sit on a desk in an office), then try our best VOIP phone guide.
All of these models should be more than capable of running the latest business apps for Android and iOS apps for iPad/iPhone as applicable, everything from PDF apps to privacy services and connecting with your business phone service. We've also got a list of the best business tablets if that's more useful to you.
With phone makers consistently creating new phones to fill a variety of workforce needs, we've updated this guide to give you the latest buying advice to help you choose the best smartphones for business use. We'll keep updating it too when new phones come out, as long as they're great for business, so perhaps see the latest Samsung Galaxy or Apple's most recent iPhone on this list too.
Although some of these selections may overlap with our best phones for casual use, we've identified how these picks will help your business, too.

Best business smartphone at a glance
Apple's best smartphone to date
Specifications
Dimensions:
6.87 x 2.81 x 0.31 in / 147.5 x 71.5 x 7.9mm
Storage:
128GB/256GB/512GB/1TB
Rear camera:
48MP+12MP+12MP
Reasons to buy
+
Outstanding performance
+
Incredible new camera
+
Great design and build quality
Reasons to avoid
-
No USB-C
-
No ultra-fast charging
The newest main-series device from Apple is a great business phone, with some features that are great for productivity, like a 120Hz display, always-on functionality, and the updated A16 Bionic.
The iPhone 14 Pro Max has the same great 6.7-inch display as the 13 Pro Max, though it drops the notch for the brand-new Dynamic Island. All around, the iPhone 14 Pro Max is another great update to the iPhone lineup and is the best iPhone experience available.
Read the full review: Apple iPhone 14 Pro Max
2. Samsung Galaxy S23
The best Samsung available
Specifications
Dimensions:
5.76 x 2.79 x .3 in / 146.3 x 70.86 x 7.62 mm
Resolution:
2316 x 1080 pixels
CPU:
Qualcomm Snapdragon Gen 8 2 Mobile Platform for Galaxy
Rear camera:
50MP Wide, 12MP Ultrawide, 10MP telephoto
Reasons to buy
+
Powerful chip
+
Improved selfie camera
+
Bigger battery than last year
Reasons to avoid
-
Should have a better sensor
-
Pretty similar to last year model
If you're looking for the best Samsung available, the Samsung Galaxy S23 is the phone for you. The S23 has improved battery life and power compared to the previous model Samsung S22. It has a powerful bespoke Qualcomm Snapdragon 8 Gen 2 chipset and a new, cleaner look.
Read the full review: Samsung Galaxy S23
Google's newest flagship
Specifications
Dimensions:
6.4 x 3 x 0.3 in / 162.9 x 76.6 x 8.9mm
Resolution:
QHD+ (1440 x 3120) LTPO OLED at 512 PPI
Storage:
128 GB / 256 GB / 512 GB
Rear camera:
50MP / 12MP / 48MP
Reasons to buy
+
Snappy and responsive interface
+
Great usability
+
Incredible photo editing abilities
Reasons to avoid
-
Lacks deep feature set of best competition
-
battery and charging time could be better
The Google Pixel 7 Pro is absolutely brilliant with a snappy and responsive interface and intuitive operating system. One of the most impressive parts of this phone is the ability to improve photos with software. Thanks to the Tensor G2, this phone can also recognize speech more accurately, and make phone calls sound better.
Read the full review: Google Pixel 7 Pro
Top of the line with added security
Specifications
Dimensions:
6.25 x 2.93 x 0.33in / 158.76 x 74.38 x 8.26mm
Resolution:
1080 x 2400 FHD+ (402ppi)
Rear Camera:
50MP Sensor, 13MP ultrawide
Front Camera:
32MP Sensor (wide)
Reasons to buy
+
Enterprise security features
+
8K video capture with 920 fps
+
Rugged design
It is easy to dismiss the ThinkPhone as a branding exercise where Lenovo has convinced Motorola to make a specifically styled device for corporates that like their ThinkPad's.
But, the ThinkPhone is substantially more than a black phone with a red button on it.
Using the latest Android 13, the ThinkPhone is a security-minded platform with a powerful suite of remote admin tools available that are designed to smooth deployment and keep the device properly protected.
With a phone that costs more than an iPhone 14, performance is assumed, and the new Snapdragon 8+ Gen 1 silicon it uses does not disappoint. With plenty of RAM and storage, the ThinkPhone also has an excellent camera capable of 8K video capture and 920 fps slow motion, among other things.
And, while it doesn't look like a rugged design, it has credentials for both IP68 and MIL-STD-810H, inferring that it can handle being dropped and even immersed in water. However, the product notes say that water damage voids the warranty, and it shouldn't get wet with salt water.
The Lenovo ThinkPhone by Motorola is the phone that most business users would want if they could convince their boss to sign off on such an expensive device.
Read the full review: Lenovo ThinkPhone by Motorola
Premium smartphone with lots of add-on capabilities
Specifications
Dimensions:
6.898 x 3.283 x 0.740in / 175.2 x 83.4 x 18.8 mm
Resolution:
1080 x 2408 FHD+
CPU:
MediaTek Dimensity 900
Rear Camera:
108MP Samsung HM2, 5 MP Samsung S5K5E9 Macro sensor, FLIR Lepton 3.5 Thermal camera, 5MP Auxiliary Imaging Camera
Front Camera:
32MP Samsung S5KGD1 Sensor (wide)
Reasons to buy
+
5G abilities
+
Thermal imaging
+
Extensive accessories
+
Fast charging
Reasons to avoid
-
Pricey
-
Have to add on some features
The 18T is undoubtedly the Power Armor design for those with a bigger budget or business signoff to get a premium rugged option.
Probably too expensive as a 2nd phone for weekend hikes, the SoC, memory, storage and features of the 18T make it a flagship design, however you assess it.
With WiFi 6, 5G comms, a 108MP main camera sensor, a microscope and FLIR 3.5 Thermal imaging, the 18T is a collection of some of the best phone parts available.
It also has 9600 mAh of battery capacity that converts into at least four working days of use or a week of more careful power distribution. And, with 66W charging, it can get 52% of its capacity back in just 30 minutes.
Alongside the phone, Ulefone makes an extensive selection of inexpensive accessories that include a 1000x microscope, endoscope, wireless charging pad and a belt connecting case.
Overall, the processing power, screen size and quality of construction are all exceptionally nice on the 18T, but you do pay for the privilege of having this level of spec.
This is easily one of the better-specified rugged phones and probably the best we've seen from Ulefone so far.
Read the full review: Ulefone Power Armor 18T
Durable and long lasting phone
Specifications
Dimensions:
6.91 x 3.36 x 0.94in / 175.6 x 85.30 x 23.9mm
Screen size:
6.81-inch IPS LCD
Rear camera:
108MP Main Camera + 20MP Night Vision Camera
Reasons to buy
+
Massive battery
+
Reverse charge feature
+
Durability
Reasons to avoid
-
No 4K video
-
Memory is not expandable
This phone might not have tracks and a gun, but the Tank is aptly named in many other respects. Specifically how heavy it is and its ability to soak up damage.
Like the Doogee V Max, this phone sports a whopping 22000 mAh battery allowing it to operate for a week or more without a recharge.
It is possible to recharge from empty in around 2.5 hours, and reverse charging allows it to charge other less fortunate devices.
Alongside the battery, the Tank also has a massive 6.81-inch IPS screen, 108MP primary sensor, night vision camera, and the incredibly bright Camping Lamp.
That last feature is an array of LED bulbs on the back that can output 1200 lumens of light for up to six hours on a fully charged phone.
These features all combine to make the Tank a good solution for outdoor work, adventure holidays and anywhere that you don't want to take a premium phone.
Where it could be better is that it only supports 4K comms, only captures video in 1440p, not 4K, and it has no MicroSD card slot to boost the amount of storage.
But it's significantly cheaper than the Doogee V Max that can tick all those boxes.
Read the full review: Unihertz Tank
The best budget business workhorse
Specifications
Dimensions:
159.6 x 74.8 x 8.1mm
Storage:
128GB + support for a microSD card up to 1TB
Rear camera:
64MP + 12MP + 5MP + 5MP
Reasons to buy
+
Same great design
+
Improved cameras
+
Great features for price
Reasons to avoid
-
No USB-C
-
Not as powerful as higher priced competitors
The Samsung Galaxy A53 is the best budget business phone on our list right now. This phone has advanced cameras, a quality screen, and a great design. The Camera has a 64MP main camera, with an additional 12MP ultrawide and 5MP macro camera. There is also a 5,000mAh battery that lasts all day, though it takes a while to charge. All around, what you get for the price is truly astounding with this phone.
Read the full review: Samsung Galaxy A53
Heavy on specs, and in your pocket
Specifications
Dimensions:
7.0 x 3.3 x 1.1in / 178.5 x 83.1 x 27.3mm
Screen size:
6.58-inch IPS LCD
CPU:
Dimensity 1080 / Octa Core / 2.6GHz / 6nm / 5G
Rear camera:
AI Triple camera (108MP+20MP+16MP)
Front camera:
SONY 32MP Front Camera
Reasons to buy
+
High-powered specs
+
5G capable
+
Huge battery
Reasons to avoid
-
Impractical design
-
Long charge times
-
No Qi wireless charging
The Doogee V Max is an example of a phone where someone high up in a business makes a shopping list of features they'd like to see, with zero practical experience of how they'd fit into a single product.
Therefore on paper, the Doogee V Max sounds terrific. With the latest Dimensity 1080 SoC, 12GB of RAM, 256GB of storage, 108MP camera, 5G comms and enough battery capacity to last a week, this design sounds unbeatable. And then you realize it weighs 1.2 lbs (543g) and is over an inch thick (27.3mm), and it seems a little less desirable, if not borderline impractical.
If you can get over the idea of pocketing a phone that might have you arrested for carrying a blunt weapon, the technology in this device works exceptionally well, with one exception.
While Doogee gave the V Max a 33W charger, bringing a battery with 22000 mAh up to full power will still be an overnight exercise and not completed in a couple of hours. That issue and the lack of Qi wireless charging are disappointing and again hint at the reality of this phone versus the marketing.
If this device were less like a brick, the V Max would be a terrific phone, though it probably would be called something else.
Read the full review: Doogee V Max
Rugged smartphone with a great camera
Specifications
Dimensions:
6.8 x 3.2 x 0.5in / 172.7 x 80.4 x 12.5mm
Screen size:
6.58-inch IPS LCD
Rear camera:
108 MP, f/1.9, (wide), 1/1.52", 0.7µm, PDAF 8 MP, f/2.2, 119˚, (ultrawide), 1/4", 1.12µm 8 MP, (night vision), 2 infrared night vision lights
Front Camera:
16 MP, f/2.2, (wide), 1.0µm
Reasons to buy
+
IP68 water and dust proof
+
108MP main camera sensor
+
Underwater photography modes
Nothing like the 16 Pro from the same stable; the Ulefone Power Armor 17 Pro is a more expensive design with a much better processor and a superior camera.
But what we most liked about this design is that it doesn't oversell the rugged aspects of the design, appearing to be a large phone but not excessively bulky or heavy.
The tradeoff for the lightweight and relatively slim form is that the battery isn't as rotund as we've seen on other resilient designs.
However, it is fully IP68 compliant, being water and dust-proof within certain limitations on the length of submersion and depth. It even offers underwater photography modes with the camera.
A strength of this design is undoubtedly image and video capture, with a massive 108MP main camera, and it also has supporting wide angle and night vision sensors.
With such a large sensor that it doesn't capture 4K video is odd, but the 2K maximum resolution is at least digitally stabilised.
Overall, for the money, you get a substantial amount of phone with a powerful SoC, lots of RAM and storage that can be expanded using a MicroSD card.
It isn't 5G, but the majority of Chinese-made rugged designs aren't, either.
Read the full review: Ulefone Power Armor 17 Pro
Affordable and practical smartphone
Specifications
Dimensions:
6.85 x 3.23 x 0.54 in / 174 x 82 x 13.6 mm
OS:
Android 12 (Doke-OS 3.1)
Screen size:
6.58-inch IPS LCD 120Hz
Rear camera:
50MP + 8MP + 0.3 MP
Reasons to buy
+
Rugged, weatherproof design
+
Plenty of ways to charge
+
MediaTek Helio SoC
+
Affordable
A lightweight, rugged design with IP68/69 weatherproofing and a powerful processor for under $250.
The BV9200 is at the more practical end of the rugged phone market, and while the 6.58-inch display makes it big, it is relatively thin and otherwise easy to pocket.
Another standout feature of this design is that it uses the MediaTek Helio G96, an SoC that is very close to the top-of-the-range G99 in raw performance. With eight cores, two offering performance and six for power efficiency, combined with the excellent Mali-G57 MC2 GPU, this is an impressive powerhouse.
There was no cost-cutting on RAM or storage, with 8GB of memory and 256GB of flash.
However, to bring this design in at the modest $250 price point, Blackview did make some savings in the camera and battery capacity.
The main camera sensor is 50MP, but it can only take 13MP resolution images. While not the best, the quality of these pictures is mostly outstanding, and the same sensor supports 1440p video capture. There aren't any thermal or night vision sensors, but it has a wide-angle sensor, depth of field and ultra-macro modes.
A critical weakness is that the battery is only 5000 mAh, which is relatively small for a rugged phone, although it has excellent wired and wireless charging options. And it's only 4G.
For the money, the BV9200 offers plenty of performance, and this design is much better than many of its competitors.
Read the full review: Blackview BV9200
---
Are you a pro? Subscribe to our newsletter
Sign up to the TechRadar Pro newsletter to get all the top news, opinion, features and guidance your business needs to succeed!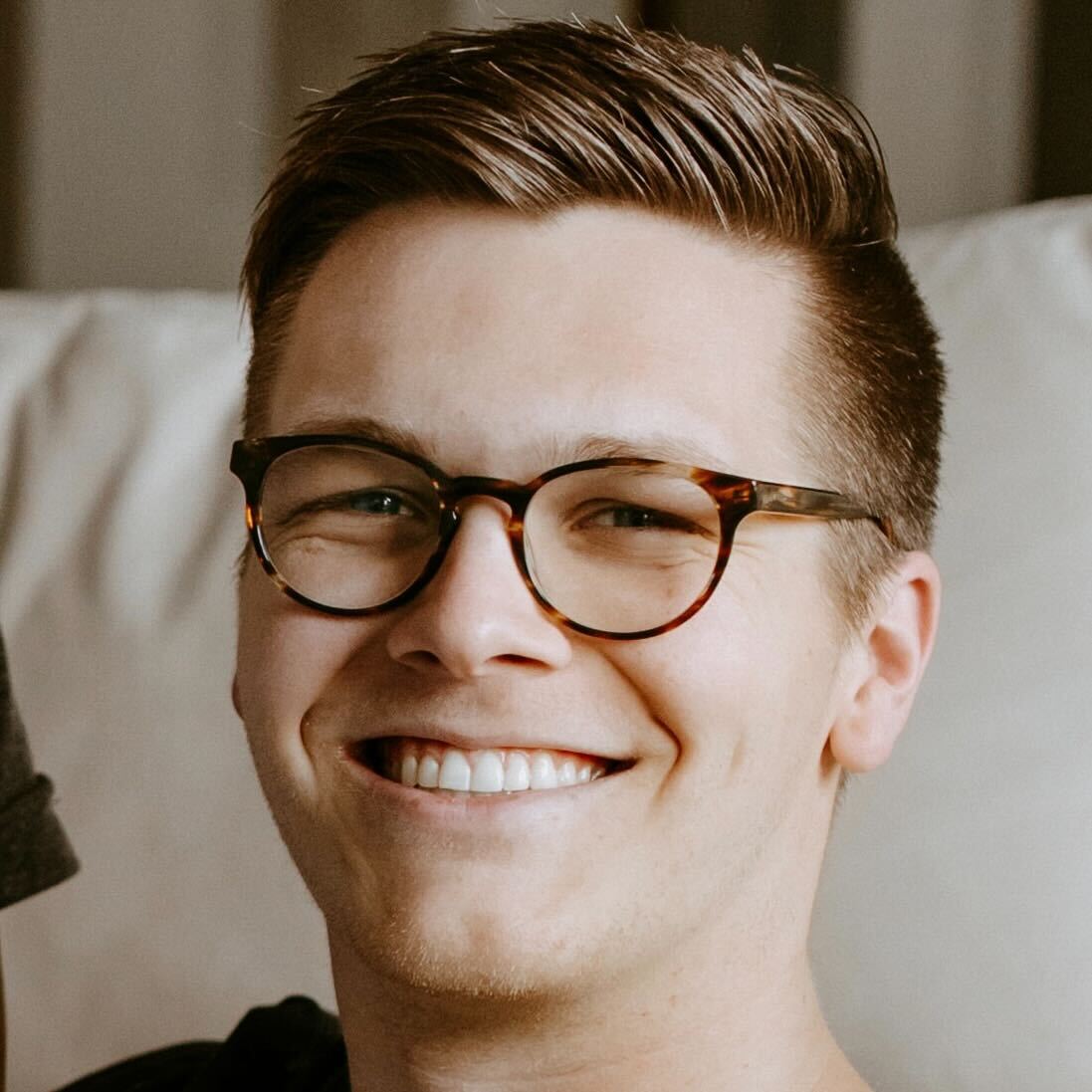 B2B Hardware Editor, TechRadar Pro
Collin is the B2B Hardware Editor for TechRadar Pro. He has been in journalism for years, with experience in small and large markets, including Gearadical, DailyBeast, FutureNet, and more.
Collin is an experienced individual who has an abundance of knowledge when it comes to all things professional hardware. He is the go-to subject matter expert for TechRadar Pro and focuses on standing desks, office chairs, business laptops, "pro" monitors, and other similar topics. With his in-depth understanding of these areas, Collin can provide invaluable insights and advice to readers looking to make informed decisions about their hardware investments.