The best HP laptops balance style and substance with a reasonable price tag, making them great candidates if you're in the market for a new notebook. These laptops can pack just as much of a punch as the competition does while looking just as sharp and saving you some money. Even if HP isn't the first laptop brand you think of, you'll find these laptops have a lot to offer, and might even exceed your expectations.
HP laptops can go toe-to-toe against the most popular products from Apple and Dell with a solid performance and, more impressively, an affordable price tag. These laptops are as feature-rich as any others on the market and can fulfill just about any computer-niche there is. HP's lineup is so extensive that you'll be able to find anything from a budget-friendly Chromebook, a 2-in-1, or a business laptop that functions just as well as other brands.
No matter your budget, you'll be able to find the best HP laptop that checks every box on your list, whether you're wanting a kitted out powerhouse, budget model to get you online, or something in between. Most laptops from HP are lightweight with incredible performance to maximize your productivity.
So, it doesn't matter whether you want to splurge on your next notebook or you're searching for the best cheap laptop deal - odds are HP has something out there that will cater to your individual computer needs. Better yet, our guide will help you find the best HP laptop and our price comparison tool will make sure you don't break the bank in the process.
best HP laptops of 2022
Best HP laptops of 2022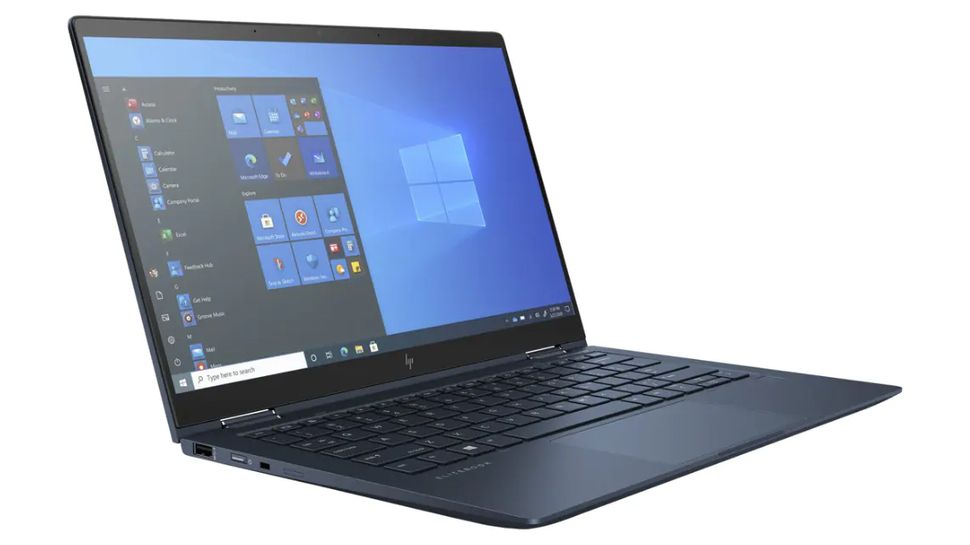 The second-generation HP Elite Dragonfly still holds the title of the best HP laptop. HP's impressive business laptop is back with its smart design, great battery life, and 2-in-1 prowess. Of course, it's more powerful now than it's ever been, touting 11th-gen Intel Core chips, Intel Iris Xe graphics, and now a 4K display, upgrading from its previous Full HD models. There's a lot to love here, and it might just be as close to being the perfect business laptop as any manufacturer can get. If you can afford it. However, as it is meant for professionals, it's definitely worth the investment.
Read the full review: HP Elite Dragonfly G2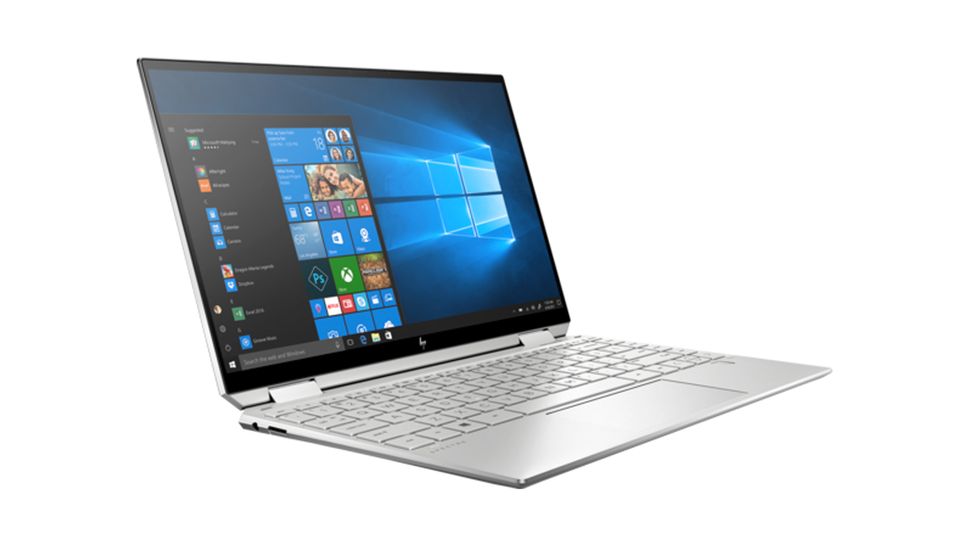 The HP Spectre x360 has been one of the best laptops for years now, and the 2021 model is no different. Now coming with 11th-generation Intel Core processors, which offer a decent performance boost, and feature better integrated Intel Iris Xe graphics, the HP Spectre x360 (2021) is better than ever.
It still features the impeccable 2-in-1 design and pristine gem-cut chassis that these laptops are known for, meaning that the HP Spectre x360 (2021) is one of the best looking 2-in-1 laptops ever made, and when it comes to build quality.
While it's certainly pricey, you're getting some excellent extras, such as formidable security features and Bang & Olufsen speakers. If you care about aesthetics as much as you do performance and overall quality, this is the laptop for you.
Read the full review: HP Spectre x360 (2021)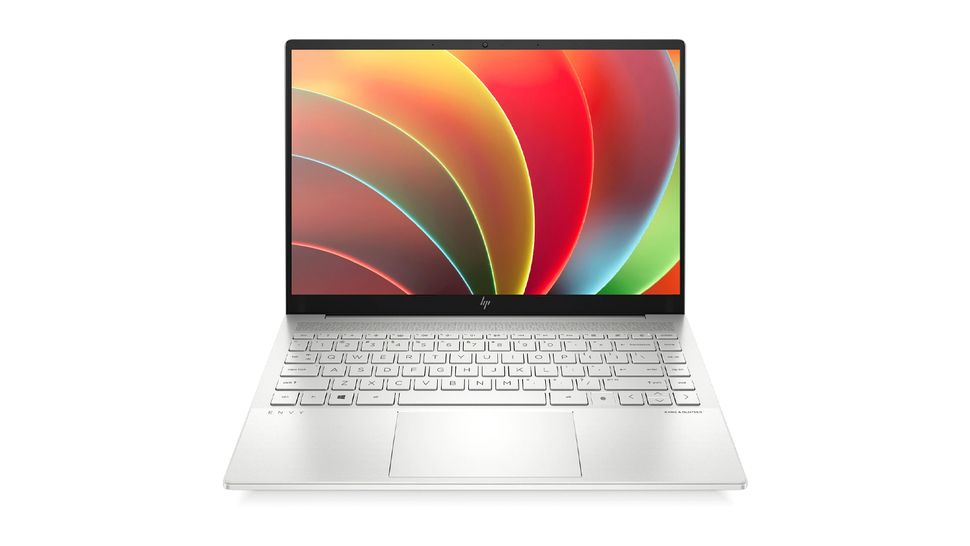 A little bit Ultrabook, a little bit productivity powerhouse, the sleek HP Envy 14-eb0000na is an ideal choice for any professional that wants a little more performance out of their laptop. Not only does it come with discrete graphics, but also a gorgeous 1200p 16:10 screen that gives you extra screen real estate. And, while there are a few bugs with the touchscreen capabilities and it comes with a hefty price tag, the Envy is overall an excellent portable with plenty of power, great cooling, and the kind of looks that will fit in with the more premium machines out there.
Read the full review: HP Envy 14-eb0000na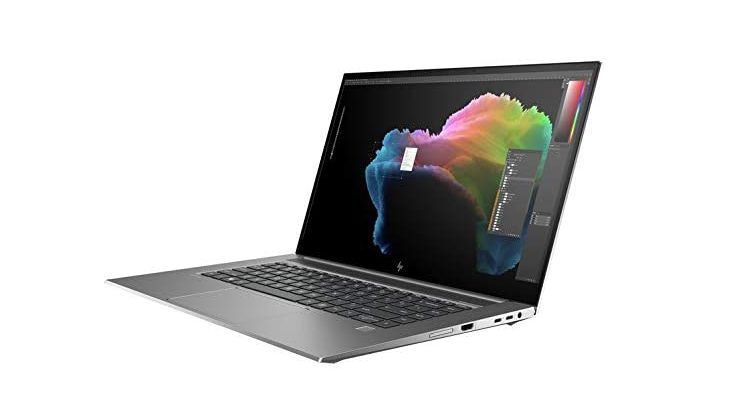 Raw power and a lightweight body can go hand-in-hand; the HP ZBook Studio G7 is proof of this. It isn't just its war-read internals and aluminum chassis, which collectively weigh under four pounds, that are its main selling points, however. Its robust keyboard and mouse combo as well as its excellent speakers add a lot to its value as well. Rare as they may be, here's one of the most well-rounded laptops we've ever tested. And, it's an excellent choice for creative professionals who need a whole lot of power while on the go.
Read the full review: HP ZBook Studio G7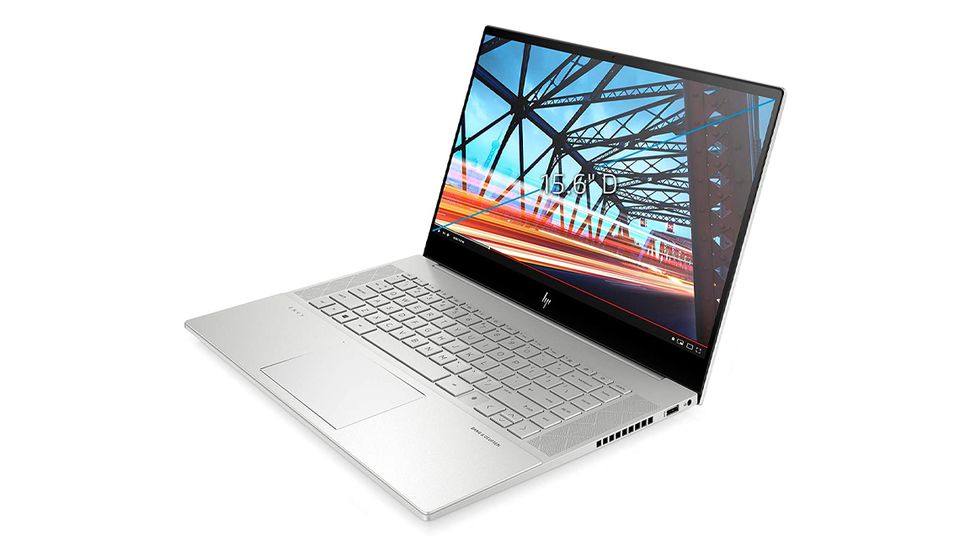 The HP Envy 15 (2020) may have been meant for creative professionals looking to get away from the Macbook Pro. However, its versatility, thanks to all the customizable options when purchasing, makes it ideal for a number of different uses, whether you're looking for a reasonably priced ultrabook or one that can tackle gaming. It can be upgraded to have some serious RAM and storage, up to an Intel i9, as well as an Nvidia GeForce RTX 2060 and a beautiful 4K display. And, even in its souped up configuration, it comes in at a decent price especially when compared to similar offerings from Dell or Apple.
Read the full review: HP Envy 15 (2020) review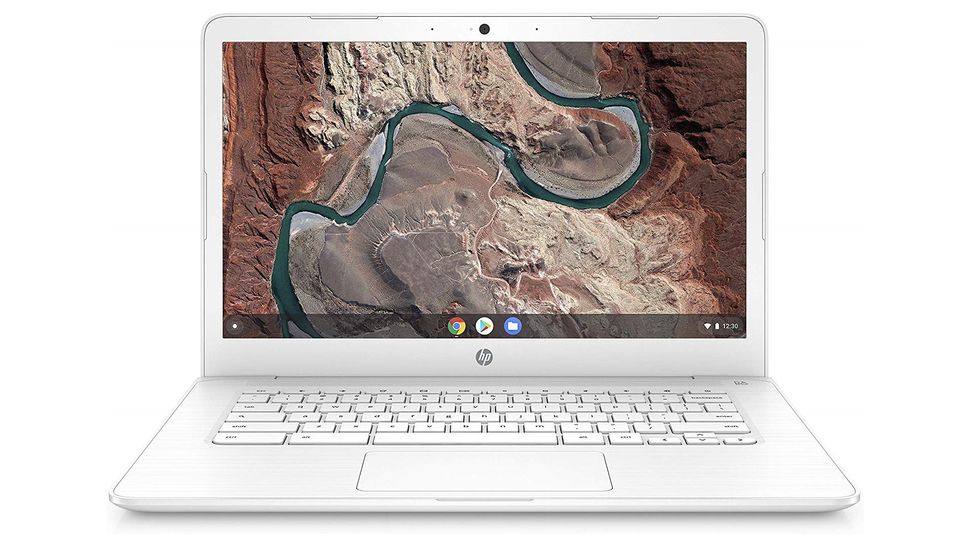 The HP Chromebook 14 may not be as powerful as other Chromebooks, but this tiny laptop has a few aces up its sleeves, helping it secure a well-deserved spot among the best HP laptops. Those aces include striking a good balance between ample screen space and portability, as well as a surprisingly excellent keyboard and a decent trackpad. That's without mentioning how vivid the display and how low its price tag is.
Read the full review: HP Chromebook 14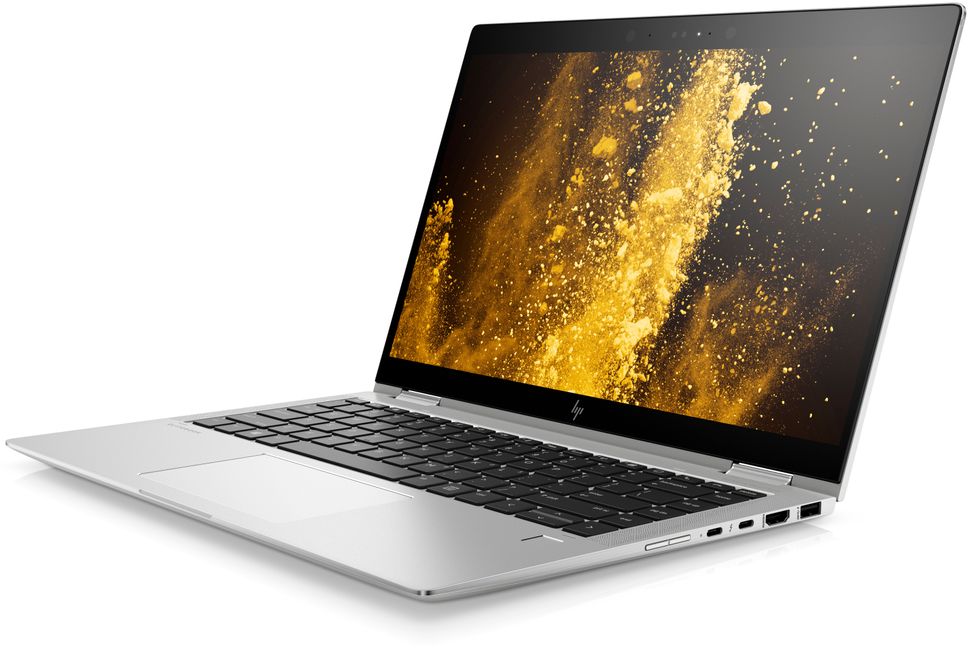 Among the best HP laptops for consumers, the HP Envy x360 15 (2021) is nearly in a class in its own right, a 2-in-1 laptop that combines impressive CPU and GPU power with an elegant yet robust design, a stunning display, and outstanding battery life – all for an incredible price. In fact, if you don't want to spend a fortune, you'll be hard pressed to find a better value for a 2-in-1. Its huge collection of ports make it an even better value, especially if you have a few peripherals in your arsenal. It's not the most comfortable to use as a tablet, but even the most premium contenders aren' perfect, so it's easy to forgive this laptop for that.
Read the full review: HP Envy x360 15 (2021)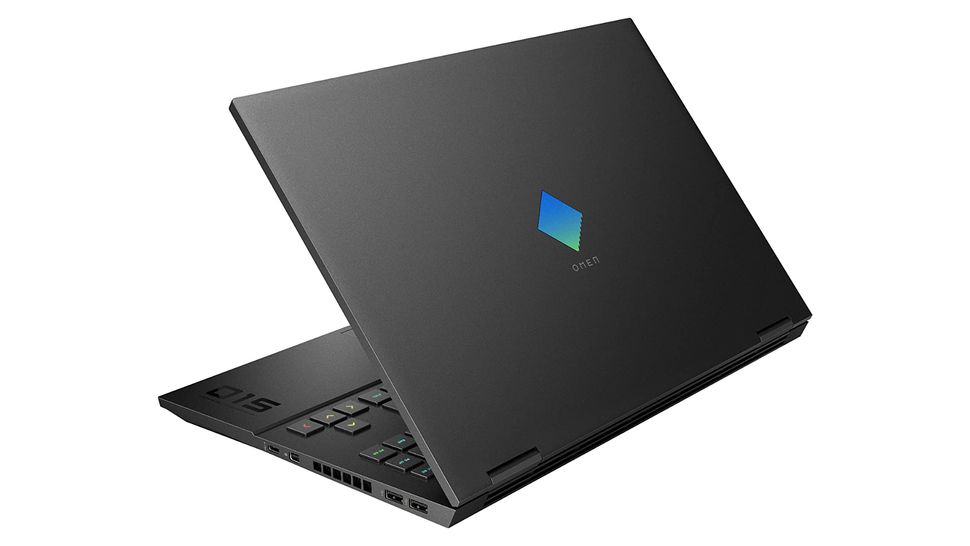 Top-notch performance awaits with the HP Omen 15. This powerful gaming laptop packs not only a hefty punch, but also excellent visuals and great features to take your gaming to the next level – from tackling demanding AAA to allowing you to stream and create gaming content. That brilliant, anti-glare 15.6-inch display with 144hz refresh rate and built-in webcam are proof. It's also a laptop worthy of productivity and multitasking, making it ideal for everyday work-from-home use. But, it's in gaming where it truly shines.
Read the full review: Omen 15 (2020)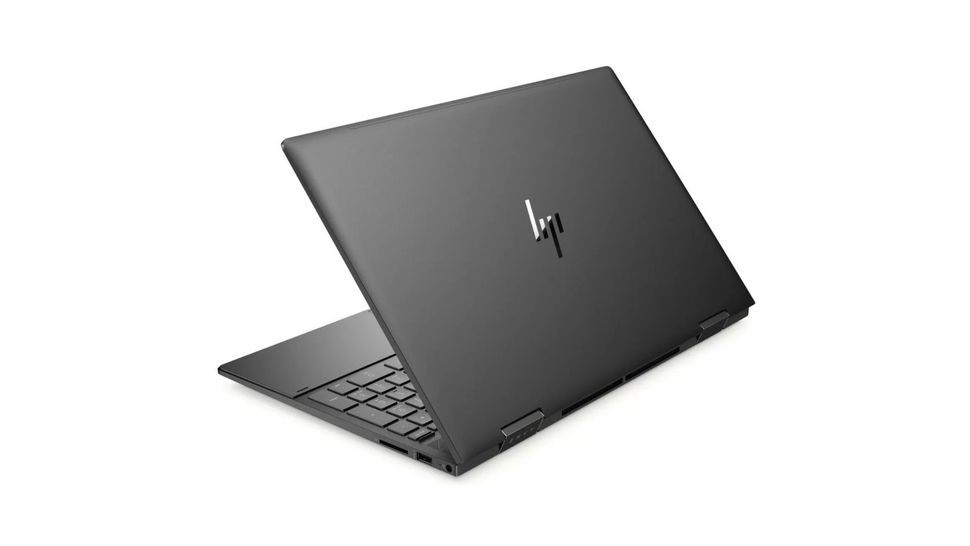 With a low price of entry, the HP Envy x360 13 (2020) proves to be an excellent proposition for consumers who aren't willing to spend over $1,000 on their laptops. It comes with a glorious screen, a great set of speakers, and the HP Pen, all of which prove just as useful to everyday users as they are to professional ones. It also offers blazing fast internet speeds thanks to its Gigabit W-Fi support, as well as a quiet fan mode if you don't want those cooling fans distracting you from your work.
Read the full review: HP Envy x360 13 (2020)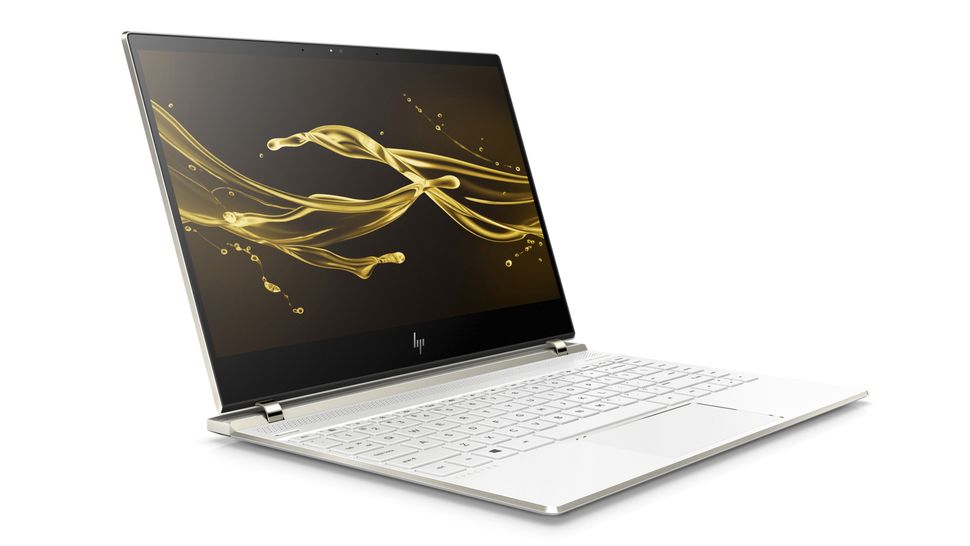 The HP Spectre 13 is arguably one of the most stunning laptops we've ever seen or used. The ceramic white finish is beautifully complemented by a two-prong hinge design that's extremely appealing as well as utilitarian. The Spectre 13 goes even further by packing some serious horsepower. It leverages the power of 8th-generation Intel Kaby Lake Refresh processors to outmatch the competition. It's been discontinued on the HP site, but the HP Spectre 13 is still one of the best HP laptops this year. Search for it, as third-party retailers still sell it.
Read the full review: HP Spectre 13
How does TechRadar review laptops?
When we review HP laptops, we don't just compare them to other HP products of a similar caliber. We also make sure to compare their stats with laptops from other brands to prove how well they function in comparison to the competition.
We review laptops based on a variety of criteria including price, design, battery life, and performance. We run the laptop all day to test its battery life and subsequent performance as the day goes on to make sure it works as advertised. The best HP laptops will have functional, sleek design for a moderate price, as well as a battery that doesn't drain too quickly.
We put all our review laptops through benchmark tests as well to make sure the hardware can handle whatever software you may run. These benchmark diagnostics allow us to make accurate comparisons to other HP laptops, as well as similar laptops from other brands.
Today's Best HP Laptop Deals