Editor's note: May 2023
As we come into February, we've rejigged our list of the best HP laptops somewhat. Gone are the old 2020 models, replaced with shiny new laptops we've reviewed more recently.
The HP Elite Dragonfly G2 remains the best HP laptop in our rankings - and indeed, one of the best ultrabooks out there - and naturally its Google-powered sibling the Elite Dragonfly Chromebook is still one of the best Chromebooks ever made.
We've got newer models of the HP Spectre x360 and Envy 13 x360 as well as an updated Omen 15 model - though it likely won't be long before we see shiny new RTX 4000-series models of HP's gaming laptops, so watch this space!
- Christian Guyton, Computing Editor
The best HP laptops offer everything you could want from one of the best laptops. The manufacturer - which is perhaps better known to many as a printer brand - has carved itself out a comfortable niche in the laptop market, offering everything from premium professional ultrabooks to sensibly-priced entry-level laptops.
If you're an office worker looking for a sleek but powerful notebook, you really can't go wrong with the Elite Dragonfly series (except for the most recent Dragonfly G3, which was an embarrassing misstep for HP). Plenty of the laptops on this list can serve comfortably as incredible student laptops, and the HP ZBook Studio range are great for creative professionals looking for the best mobile workstations.
If you're looking for the best gaming laptops around, the Omen and Victus lines offer some incredible gaming performance at some very reasonable prices, without compromising when it comes to the physical design and durability either. In short, if you're looking for any type of new laptop and HP is your brand of choice, all you need to do is keep scrolling and you're sure to find a laptop to suit your needs. Whatever you go for, don't forget to check out all the HP promo codes available to save even more.
Best HP Laptops 2022 - Chosen by our experts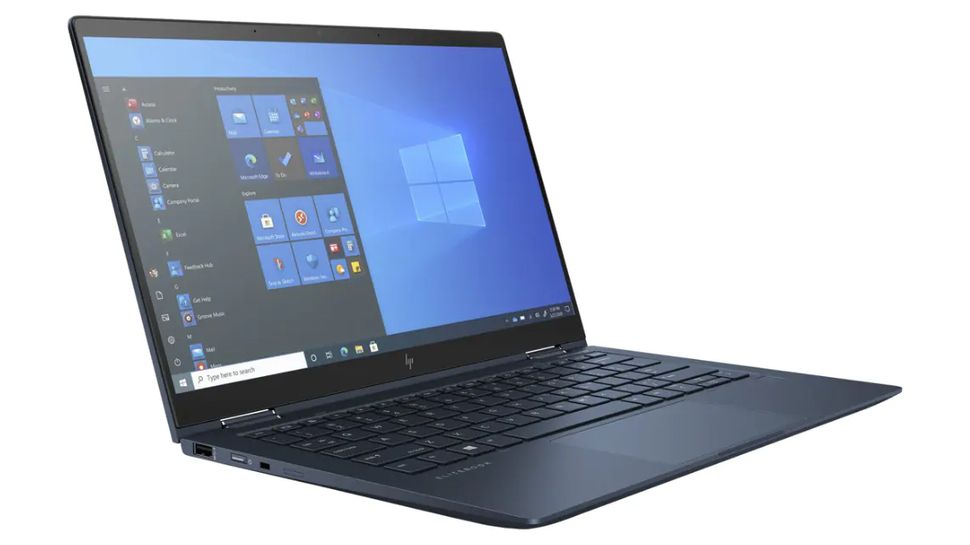 The second-generation HP Elite Dragonfly still holds the title of the best HP laptop - following the awkward mistakes made in the design of the third-gen Dragonfly G3. This model of HP's impressive business laptop still retains the smart design, great battery life, and 2-in-1 prowess that made it one of our favourite laptops of choice for professionals.
It touts an 11th-gen Intel Core CPU, Intel Iris Xe graphics, and a 4K display, upgrading from the previous FHD models. That means we're not rocking quite the latest internal hardware here, but it's perfectly future-proof regardless. In our review, we highlighted the all-day battery life and comfortable typing experience, as well as the rich color and sharpness of that upgraded 4K screen.
There's a lot to love here, and it might just be as close to being the perfect business laptop as any manufacturer can get - if you can afford it, since the higher-spec configurations can get pretty expensive. However, as a device targeting the professional space, we'd say it's an excellent investment.
Read the full review: HP Elite Dragonfly G2
---
The HP Spectre x360 series has been one of the best laptop product lines for years now, with strong showings from the 2020 and 2021 models back when we reviewed them. The 2022 model is no exception, bringing powerful 12th-gen Intel CPU performance and an OLED screen to an already-great physical design.
It still features the impeccable 2-in-1 design and pristine gem-cut chassis (now with slightly more rounded corners) that these laptops are known for, meaning that the 2022 HP Spectre x360 is one of the best looking 2-in-1 laptops ever made, and when it comes to build quality.
Its main downside is the pricing; this is undeniably a premium device, and it looks and feels the part. You do get a lot of bang for your buck, though, with formidable security features and surprisingly effective Bang & Olufsen speakers for such a small laptop. If you care about aesthetics as much as you do performance and overall quality, this is the laptop for you.
Read the full review: HP Spectre x360 (2022)
---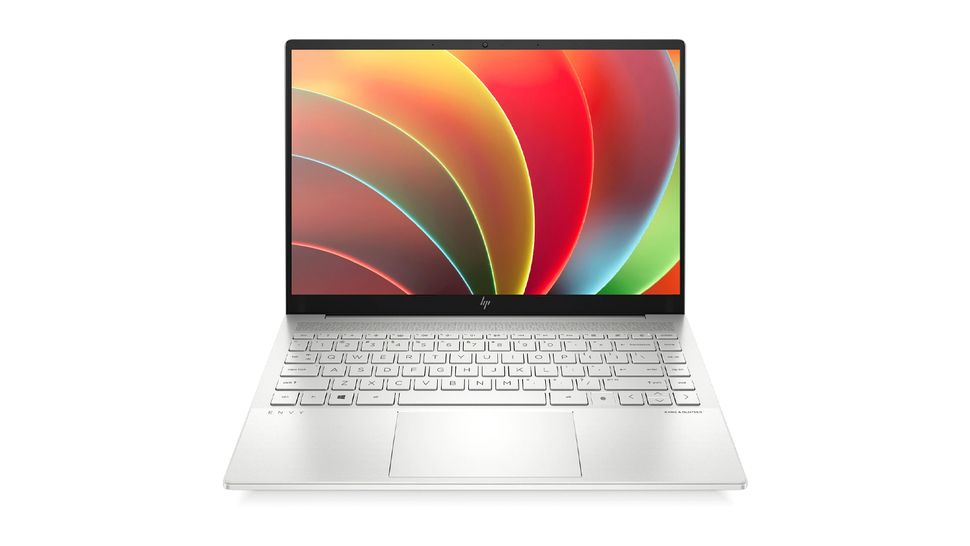 A little bit Ultrabook, a little bit productivity powerhouse, the sleek HP Envy 14-eb0000na is an ideal choice for any professional that wants a little more performance out of their laptop. Not only does it come with discrete graphics, but also a gorgeous 1200p 16:10 screen that gives you extra screen real estate.
And, while there are a few bugs with the touchscreen capabilities and it comes with a hefty price tag, the Envy is overall an excellent portable with plenty of power, great cooling, and the kind of looks that will fit in with the more premium machines out there.
Read the full review: HP Envy 14-eb0000na
---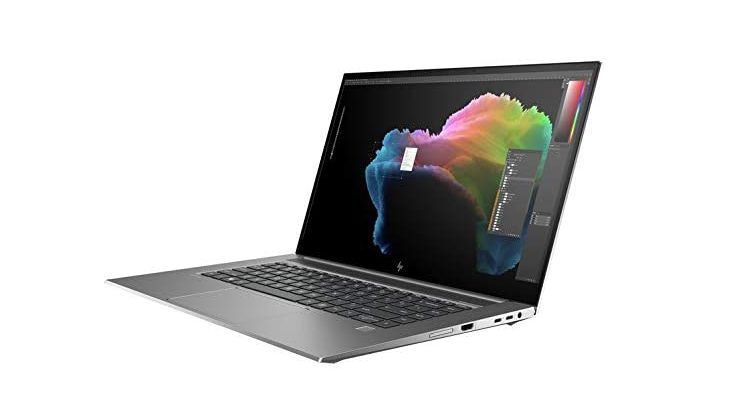 Raw power and a lightweight body can go hand-in-hand; the HP ZBook Studio G7 is proof of this. But it isn't just its powerful internals and clean aluminum chassis, which collectively weigh under four pounds, that are its main selling points. The robust keyboard and touchpad combo, as well as its excellent speakers, add a lot to its value as well.
Rare as they may be, here's one of the most well-rounded laptops we've ever tested. The RTX Quadro GPU from Nvidia is an enterprise-grade graphics card that performed excellently when we tested it, so we feel happy saying that it's an excellent choice for creative professionals who need a whole lot of power while on the go. Just bear in mind that the fans can get pretty loud when it's running at full load!
Read the full review: HP ZBook Studio G7
---
The HP Elite Dragonfly Chromebook lives up to its name as arguably the best premium Chromebook on the market. With incredible high-end specs like a 12th-gen Intel Core i7 processor with vPro and up to 32GB RAM, you simply won't find Chromebooks with this much power anywhere.
All that power comes at a huge price, though - literally, as the most powerful configurations of this Chromebook are incredibly expensive as far as Google-powered laptops go. Fortunately, there are some more accessible configurations that won't cost you an entire paycheck or more to buy.
Read the full review: HP Elite Dragonfly Chromebook review
---
The HP Victus line doesn't get as much attention as HP's more high-end Omen line, but you really shouldn't sleep on this laptop. With up to a 12th-gen Intel Core i7, Nvidia RTX 3050 Ti GPU, 16GB RAM, and 1TB NVMe M.2 storage, this is a highly capable gaming laptop for not a whole lot of money.
While the display is a speedy 144Hz, its somewhat slow response rate of 9ms doesn't make this a particularly great laptop for esports, so bear that in mind if you're planning to exclusively play twitchy shooters like Valorant or Rainbow Six Siege, but for the price it will still get fantastic performance for your everyday gaming on the go.
Read the full HP Victus 15 review
---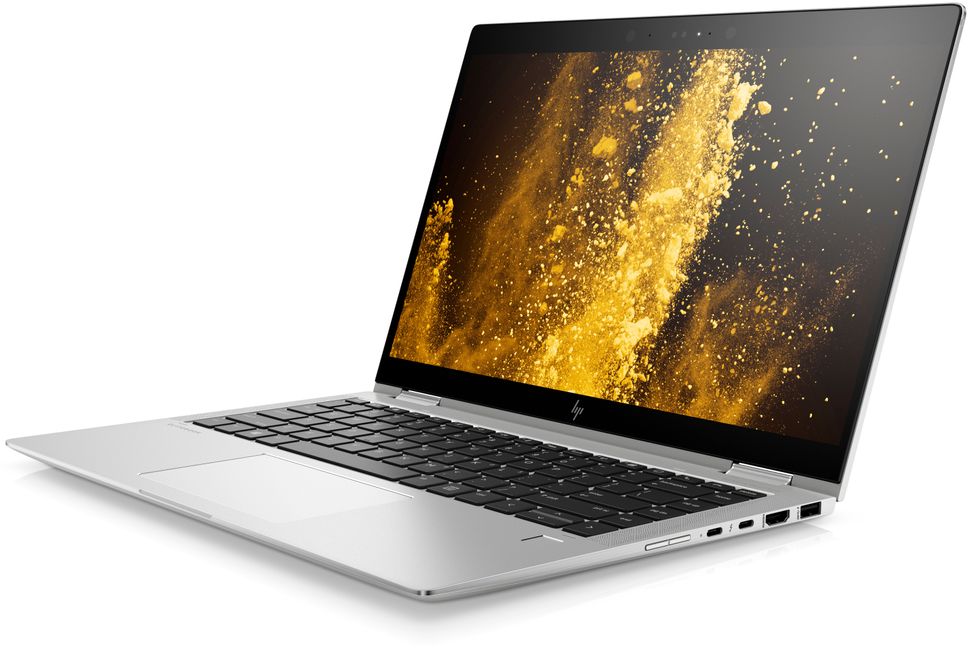 Among the best HP laptops for consumers, the HP Envy x360 15 (2021) is nearly in a class in its own right, a 2-in-1 laptop that combines impressive CPU and GPU power with an elegant yet robust design, a stunning display, and outstanding battery life – all for an incredible price.
In fact, if you don't want to spend a fortune, you'll be hard pressed to find a better value for a 2-in-1. Its huge collection of ports make it an even better value, especially if you have a few peripherals in your arsenal. Its larger size means it's not always the most comfortable to use as a tablet, but even the most premium contenders aren't perfect, so it's easy to forgive this laptop for that.
Read the full review: HP Envy x360 15 (2021)
---
With a low price of entry, the HP Envy x360 13 (2022) proves to be an excellent proposition for consumers who aren't willing to spend over $1,000 on their laptops. The entry-level configuration is amazing value at $900, though you can spec up to a more powerful model if it falls within your budget.
It comes with a glorious OLED touchscreen and a 12th-gen Intel Core CPU, meaning that it's officially an 'Intel Evo' laptop, delivering super-fast boot-up times and sound all-rounder performance. In our review, we found it to be adept at being both a laptop and a tablet, something many 2-in-1s fail to balance.
With a 13.3-inch display and a thickness of just 1.6cm, it's also eminently portable - perfect for busy commuters who want to get some work done on the train. While we did feel that the trackpad had some sensitivity issues, using the touchscreen or simply buying a cheap Bluetooth mouse will easily resolve this laptop's only real drawback.
Read the full review: HP Envy 13 x360 (2022)
How does TechRadar review laptops?
When we review HP laptops, we don't just compare them to other HP products of a similar caliber. We also make sure to compare their stats with laptops from other brands to prove how well they function in comparison to the competition.
We review laptops based on a variety of criteria including price, design, battery life, and performance. We run the laptop all day to test its battery life and subsequent performance as the day goes on to make sure it works as advertised. The best HP laptops will have functional, sleek design for a moderate price, as well as a battery that doesn't drain too quickly.
We put all our review laptops through benchmark tests as well to make sure the hardware can handle whatever software you may run. These benchmark diagnostics allow us to make accurate comparisons to other HP laptops, as well as similar laptops from other brands.
Today's Best HP Laptop Deals