The HP Dragonfly Pro has it all: great design, a lightweight and thin form factor, great performance, and a lovely display and keyboard. But some units have overheating and battery issues which, when combined with its higher pricetag, could be a breaking point for its target audience.
Pros
+

Excellent performance

+

Beautiful HD touchscreen with HDR

+

Keyboard feels great

+

Solid sound and webcam quality

+

24/7 customer service is pretty convenient
Cons
-

Overheating and battery issues in some units

-

Too pricey for its audience

-

24/7 customer service is a paid subscription after a year
Why you can trust TechRadar We spend hours testing every product or service we review, so you can be sure you're buying the best. Find out more about how we test.
HP Dragonfly Pro: Two-minute review
HP has been pushing to reach the freelancer and gig-worker market with its new line of productivity laptops, including the HP Dragonfly Pro. This laptop boasts plenty of features that make it appealing to those who rely on their laptop for their career including superior battery life, a thin and light form factor, a powerful CPU for fast performance, and a handy single-press key that connects you with a customer service agent when something goes wrong.
And when these features do work, they work incredibly well. For instance, the battery life will carry you past a full workday easily and takes about an hour to fully charge. Its lightweight and thin body makes it easy to carry around in most laptop bag sizes, and productivity work is a breeze. The camera is also solid, with plenty of webcam features like an auto frame that keeps your face centered, automatic color adjustment, noise removal, and the auto color that lets you choose a color space preset. All for the betterment of your video conference calls.
The HP Dragonfly Pro also has an excellent backlit keyboard with nice wide keys for easy typing and a touchpad that's very responsive. The touchscreen is sensitive and intuitive to your touch, making for a great alternative way to use your machine – though I imagine most freelancers don't have that much of a use for it since the idea is to have a more practical laptop. So, even if the port selection is pretty bad, with a whopping three USB Type-C ports and nothing else – hardly suitable for a freelancer who needs this as their main machine, there's still a lot here to benefit its target market.
This laptop is part of a collaboration between HP and AMD, with the machine outfitted with an AMD Ryzen 7 GPU that makes productivity performance as speedy and efficient as possible. It also has a feature called AMD platform management framework (PMF), which adjusts current performance levels based on usage. It not only makes for a fast and responsive laptop but ensures that your battery life isn't drained too quickly. The main issue I've found with the battery is that when it's in sleep mode and placed in a bag, the temperature quickly rises, most likely due to the PMF system that regulates it being thrown off.
Of course, the most talked about feature is the enhanced 24/7 support, which can be accessed with a click of a designated key. It offers a wide range of options that include speaking with a live agent directly, and after a certain amount of time of free trial, you can opt to pay for a subscription that continues access to this service. For those who can afford it on top of the price tag for the laptop itself, it's a great service that eliminates confusing phone menus and online sites, putting you in touch with a live agent immediately.
It's set to be available in the US, and only in the US. Though the price tags on these machines are a bit hefty, with the 16GB model at $1,399 (around £1,160 / AU$2,110) and the 32GB model costing $1,549 (around £1,285 / AU$2,335). That might be considered an investment for a freelancer, but many can't afford such prices.
This leads to my next point, that despite my liking this laptop quite a bit, it's difficult to recommend. That's not based on my own personal experience but more on issues cropping up with other review laptops. For instance, our sister site Tom's Guide had numerous problems with overheating and the battery not fully charging. There was also an issue that affected us all, which was the customer care feature not working properly, requiring us to be sent out new test machines. The fact that the three biggest features of this laptop are not working consistently across the board is a huge problem, one that HP will need to fix and soon.
HP Dragonfly Pro: Price & availability
Starting at $1,399 (around £1,160 / around AU$2,110)
Available now in the US
The HP Dragonfly Pro will run you $1,399 (around £1,160 / AU$2,110) for the 16GB RAM model, while the 32GB model will cost you $1,549 (around £1,285 / AU$2,335). The problem with the pricing is that it's approaching Ultrabook pricing without having the premium features or weighing less.
Adding on to this is the 24/7 live customer service, which is free for a year and then is subscription only. Once that kicks in, it adds yet another cost to the laptop. Consider that the target audience for this laptop is freelancers who live on fixed incomes and most likely can't afford this.
In terms of availability, the only region that will currently have access to the Dragonfly Pro is the US, with the UK and Australia metaphorically left out in the cold. And I confirmed with an HP representative that no information on any future release outside the US is known right now. So if you live anywhere else in the world, you'll have to shell up extra money to possibly import this particular laptop. This may still be the time to check out HP promo codes available at the moment, so you can save as you buy.
HP Dragonfly Pro: Specs
The specs for the HP Dragonfly Pro review unit sent to me are as follows: an AMD Ryzen 7 7736U CPU, AMD Radeon Integrated graphics, 16GB RAM, and 512GB of storage.
Swipe to scroll horizontally
These are the specs for the HP Dragonfly Pro

| Component | Base model | Review unit | Top configuration |
| --- | --- | --- | --- |
| Price | $1,399 / around £1,160 / around AU$2,110) | $1,399 / around £1,160 / around AU$2,110) | $1,549 / around £1,285 / around AU$2,335 |
| CPU | AMD Ryzen 7 7736U | AMD Ryzen 7 7736U | AMD Ryzen 7 7736U |
| GPU | AMD Radeon Integrated graphics | AMD Radeon Integrated graphics | AMD Radeon Integrated graphics |
| RAM | 16GB | 16GB | 32GB |
| Storage | 512GB SSD | 512GB | 1TB |
| Screen | 14-inch Full HD (1,920 x 1,200) | 14-inch Full HD (1,920 x 1,200) | 14-inch Full HD (1,920 x 1,200) |
| Wireless | Qualcomm WCN685x Wi-Fi 6E29 Dual Band Simultaneous (DBS) WiFiCx Network Adapter, Bluetooth 5.2 | Qualcomm WCN685x Wi-Fi 6E29 Dual Band Simultaneous (DBS) WiFiCx Network Adapter, Bluetooth 5.2 | Qualcomm WCN685x Wi-Fi 6E29 Dual Band Simultaneous (DBS) WiFiCx Network Adapter, Bluetooth 5.2 |
| Camera | 5MP IR camera | 5MP IR camera | 5MP IR camera |
| Weight | 3.53 pounds | 3.53 pounds | 3.53 pounds |
| Dimensions | 12.39 x 8.78 x 0.72 inches (W x H x D) | 12.39 x 8.78 x 0.72 inches (W x H x D) | 12.39 x 8.78 x 0.72 inches (W x H x D) |
There's another model that features the same CPU but with upgraded RAM and storage, 32GB and 1TB respectively. The lower model is still quite powerful, with fast performance and plenty of space to save all your projects and more.
HP Dragonfly Pro: Design
Beautiful design
Lightweight and thin form factor
Great display and keyboard
Visual aesthetics is where this laptop stands out. Though some could claim that the HP Dragonfly Pro is ripping off Apple's MacBook Air right down to the clamshell chassis and packaging, the end result is that you still have a beautiful and lightweight form factor that's easy to carry around and fit into most bags. That's not to mention that the Ceramic White color really stands out compared to the very safe and boring Sparkling Black version.
The display is a gorgeous full HD HDR touchscreen with a crisp and clean picture quality that's ensured to make any image pop. The keyboard has a lovely backlight you can toggle off and on with a shortcut key, and illuminates the keyboard well even in darkness. There are three keys that function as handy shortcuts for tasks like customizing audio and video quality, bringing up the 24/7 chat feature, and adjusting webcam settings plus a freely programmable shortcut key.
Image 1 of 4
The touchpad is said to feature haptic feedback, though I personally don't feel the difference between this and another similarly responsive pad. What I do feel is the noticeable texture of the keyboard and touchpad – a kind of almost roughness to it that's refreshing compared to the normally smooth finish of most other laptops.
It has a solid HD webcam that already boasts a clear picture quality with good lighting and a wealth of options with the MyHP application enhancing your image quality even further. Better yet, it can be summoned with a click of a key, which is even more convenient. And the speaker audio is clear and reaches solid volumes without sacrificing much in quality, thanks to the Bang & Olufsen speakers on each side of the keyboard.
Easily the most disappointing part of the design is the port selection, which consists of three USB Type-C ports, and that's it. There's no Type-A, ethernet cable, SD slot, or even an audio jack. Though Type-C ports are undeniably useful, it's beyond disappointing to have such a non-existent variety, especially for freelancers who may need them in the first place.
HP Dragonfly Pro: Performance
Handles productivity tasks effortlessly
Can even play some games
The PMF feature works well
HP Dragonfly Pro: Benchmarks
Here's how the HP Dragonfly Pro performed in our suite of benchmark tests:
3DMark: Night Raid: 25,127; Fire Strike: 6,788; Time Spy: 2,643
Cinebench R23 Multi-core: 12,296 points
GeekBench 5: 1,488 (single-core); 9,029 (multi-core)
PCMark 10 (Home Test): 6,042 points
Battery Life (TechRadar movie test): 9 hours, 14 minutes
Civilization VI (1080p, Ultra): 52 fps; (1080p, Low): 48 fps
Thanks to the specially developed CPU jointly worked on by HP and AMD, the HP Dragonfly Pro is a speedster. It eats any productivity task you give it for breakfast. And it can just as easily juggle all those tasks plus a conference call with ease. The PMF feature lets the laptop adjust its performance based on the AMD platform management framework (PMF). This tech uses metrics like skin temperature, acoustics, and other sensor data to determine the current workload and how to then adjust the performance levels to best suit it.
This results in some impressive workload balance, which not only keeps the laptop nice and cool (also thanks to the ventilation system that dissipates heat efficiently) but also preserves battery power. However, there is an issue I noticed, which is that when the laptop is in sleep mode and is placed in an enclosed space like a bag, it generates a lot of heat and drains the battery life. Most likely this is an issue with the PMF not being able to regulate without human contact.
The first review unit also needed to be replaced with another due to the MyHP 24/7 help center service not working as intended. Even though these are early production units, I worry that these could be widespread issues affecting even consumer devices.
On the upside, not only is it able to juggle productivity tasks extremely well, it also can handle low-end and even some mid-range games like Octopath Traveler II or Civilization VI with little issue. And no matter what I'm running on this machine, there hasn't been any stuttering whatsoever
HP Dragonfly Pro: Battery
Excellent, long-lasting battery life
Charges fast
Though HP promised us up to a 16-hour battery, actual testing proves that to be false. However, the battery life is still quite excellent, lasting a little over nine hours during our movie test and longer than that with normal usage. With a single charge, you have a laptop that will last you the entire work day as well as the commute home, and on top of that, it fully charges in about an hour.
Unfortunately, while the machines I tested had fully functional batteries, there are some test units that will not fully charge no matter how long it remains on AC power. This could spell a serious problem for consumers if it turns out to be widespread. I also personally spotted a battery issue, in which the battery drains rapidly if the laptop is kept on sleep mode while in an enclosed space like a bag. It's minor but could end up requiring a user to recharge their laptop if it drains too much on a commute unless you turn off your laptop beforehand.
Should you buy the HP Dragonfly Pro?
Swipe to scroll horizontally
HP Dragonfly Pro

| Attributes | Notes | Rating |
| --- | --- | --- |
| Price | Considering the target audience's limited income, the price tag is way too high. | 2 / 5 |
| Specs | It features an excellent CPU, as well as great RAM and storage space. | 5 / 5 |
| Design | It's lightweight and thin with a great display and keyboard but held back by a terrible port selection. | 4 / 5 |
| Performance | It performs well, able to juggle multiple productivity tasks and conference calls. But overheating hurts it. | 4.5 / 5 |
| Battery | It has a long lasting battery that charges quickly, though some units have battery issues. | 4 / 5 |
Buy it if...
You need a highly portable machine
This laptop is extremely lightweight and portable, with a 14-inch screen and weighing in at just over three and a half pounds. And because it's thin, it fits into most large bags without taking up much room.
You need a long-lasting battery
The battery on this laptop lasts over nine hours and charges in just one hour, meaning that you most likely won't need to charge more than once a day if using this as a work laptop.
You want a great display and keyboard
The display is a full HD touchscreen that supports HDR and offers crisp, clear visuals. The keyboard keys are wide, which increases typing accuracy and has a pleasant rougher texture that's a welcome change.
Don't buy it if...
You're on a budget
Though this is a high-quality laptop that's tailor-made for freelancers and other gig workers who need a reliable machine, it also comes at a steep price, which might make it inaccessible to many of these same workers.
You need a better port selection
The port selection is abysmal, with only three Type-C USB ports. It has none of the standard ones like Type-A ports, an ethernet port, an SD card slot, or even an audio jack, which could be a problem for gig workers needing those port functions.
HP Dragonfly Pro: Also consider
Swipe to scroll horizontally
| | HP Dragonfly Pro | Apple MacBook Air (M2, 2022) | Dell XPS 13 (2022) |
| --- | --- | --- | --- |
| Price: | $1,399 / around £1,160 / around AU$2,110) | $1,199 / £1,249 / AU$1,899 | $899 / £854 / AU$1,898 |
| CPU | AMD Ryzen 7736U | Apple M2 (8-core) | Intel Core i5-1230U |
| GPU | AMD Radeon Integrated graphics | Integrated 10-core GPU | Intel Iris Xe |
| RAM | 16GB | 16GB Unified LPDDR5 | 16GB LPDDR5 |
| Storage | 512GB | 1TB SSD | 512GB PCIe SSD |
If the HP Dragonfly Pro has you considering other options, here are two more laptops to consider...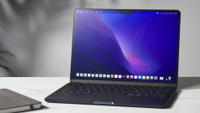 Apple MacBook Air (M2, 2022)
Though it's expensive, the MacBook Air refresh is extremely powerful thanks to its new Apple silicon. Able to take on any productivity and creative tasks, as well as being very portable and chic, this is an excellent workhorse.

Check out our full Apple MacBook Air (M2, 2022) review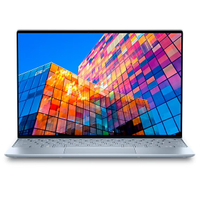 Dell XPS 13 (2022)
Another solid choice for a productivity machine, the XPS 13 refresh has a gorgeous design, a good starting price for an Ultrabook, and solid if not perfect performance. Unfortunately, the sound and webcam quality isn't great.

Check out our full Dell XPS 13 (2022) review
How I tested the HP Dragonfly Pro?
I tested the HP Dragonfly Pro for about a week
I tested it using a variety of productivity applications
I stress-tested the battery using the TechRadar movie test
First, I tested the general weight and portability of the HP Dragonfly Pro by carrying it around in a laptop bag. After I set it up, I ran several benchmarks to thoroughly test out the processor and graphics card. Finally, I used a variety of programs and applications to test out both battery life and general performance during work-like conditions.
The HP Dragonfly Pro is meant to be a portable laptop with a thin and light chassis. I had to spend a good amount of testing not only on performance issues but looking for any ventilation issues. I also tested out battery life to see how long it could last off AC power.
I've tested plenty of gaming PCs and laptops, making me more than qualified to understand benchmark test results and how to properly stress test machines to see how well they perform as a work machine.
First reviewed March 2023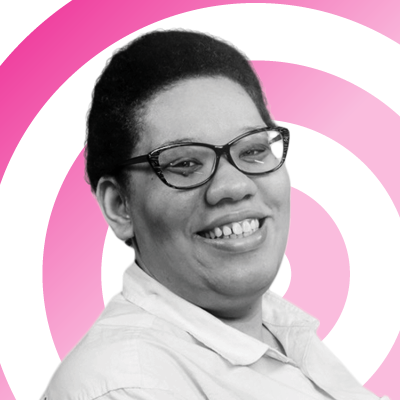 Named by the CTA as a CES 2023 Media Trailblazer, Allisa is a Computing Staff Writer who covers breaking news and rumors in the computing industry, as well as reviews, hands-on previews, featured articles, and the latest deals and trends. In her spare time you can find her chatting it up on her two podcasts, Megaten Marathon and Combo Chain, as well as playing any JRPGs she can get her hands on.