The HP Dragonfly Pro Chromebook is easily one of the best Chromebooks going, considering that this is the unofficial successor to the Google Pixelbook, but with Chrome OS's somewhat limited feature set and the price tag for this device, it is really too close to the MacBook Air and Dell XPS 13 to truly score a clean knockout here.
Pros
+

Gorgeous design

+

Powerful hardware

+

Incredible display
Cons
-

Expensive

-

Not configurable
Why you can trust TechRadar We spend hours testing every product or service we review, so you can be sure you're buying the best. Find out more about how we test.
HP Dragonfly Pro Chromebook: Two-minute review
Right off the bat, I love the HP Dragonfly Pro Chromebook. Everything from its attractive style (at least in its Ceramic White colorway) to the pleasure of actually using it for work, this is a laptop I would consider buying myself once this review is done. But if there's one thing I can hold against this device, it's that it might be a bit too ahead of its time.
There will come a day, hopefully soon, when Chrome OS can truly compete with the best laptops running Windows or macOS, namely the MacBook Air (M2) and the Dell XPS 13 (2022).
Both of those devices are roughly around the same price as the Dragonfly Pro Chromebook, though you do get some better specs for the money with the Dragonfly Pro Chromebook than you do with either Dell's best laptop or Apple's featherweight juggernaut.
What you don't get is the sophisticated app ecosystems of either Windows or macOS like Adobe Creative Cloud, which is the kind of thing that a lot of freelancers out there are going to rely on for their work. For those freelancers, the apps available for photo and video editing in Chrome OS are coming along, but they are nowhere near a truly professional environment. You'll still need Windows or a Mac for that.
So even though I feel like this is the best Chromebook you can buy right now without going for an enterprise device like the HP Elite Dragonfly Chromebook, only a certain class of hybrid worker or independent creative is really going to find this device a good fit.
This device is specifically geared towards and marketed to the freelance worker, the kind that's going to be chatting with clients and spending an inordinate amount of time in Google's software suite. For those users, this device is actually the first Chromebook I'd argue can actually compete with Apple and the rest.
Maybe not in terms of its robustness or compatibility, but because for a lot of modern freelancers, everything is based in the cloud anyway, so a MacBook or XPS device is frankly overkill for their needs. This is exactly the kind of niche where a Chromebook is perfect, and is in fact ahead of its time in predicting the cloud-based future of work.
It's disappointing, then, that this device is priced as it is, since it puts it squarely between the XPS 13 and the MacBook Air, which isn't a great place for it to be given that it's a Chromebook. You can get nearly all of the benefits of the Dragonfly Pro Chromebook in the XPS 13 (2022), and that device is both configurable and has a lower starting price. And, for just a bit more money, you can get an M2 MacBook Air, which offers a whole lot more than a Chromebook can, even if it's lower on the spec spectrum than the Dragonfly Pro Chromebook.
There are some benefits to the Dragonfly Pro Chromebook though that make a strong case for opting for this device over those other two, but it ultimately boils down to your wanting to get a Chromebook over the competition. If that's you, then the choice is easy, since this device really doesn't have any competition among rival Chromebooks at this point.
HP Dragonfly Pro Chromebook: Price & availability
How much does it cost? $999.99 (about £900 / AU$1,450)
When is it available? March 16, 2023
Where can you get it? Right now, you can get it in the US, with UK and Australia pricing and availability to come
The HP Dragonfly Pro Chromebook is available now for $999 in the US. We've reached out to HP about UK and Australian availability and will update this review when we have that information, but I expect it will cost about £900 / AU$1,450 when it goes on sale in those regions.
There are no configurations to worry about here, as there is only one model of Dragonfly Pro Chromebook, but it does come in two different colorways, Ceramic White and Sparkling Black. I will tell you right now that the Ceramic White color option is the way to go here. It's stunning.
Now, $999 might sound like a lot for a Chromebook, and you're not wrong, but the hardware available in this device definitely justifies the price. If there's any quibble I have it's that its specs are much too premium for a Chromebook, and some tighter specs could have brought the price down a bit. Still, add on one of the HP promo codes available at the moment and you could save.
HP Dragonfly Pro Chromebook: Specs
Swipe to scroll horizontally
These are the specs for the HP Dragonfly Pro Chromebook

| Component | | Review unit |
| --- | --- | --- |
| Price | | $999.99 (about £900 / AU$1,450) |
| Processor | Row 1 - Cell 1 | Intel Core i5-1235U (3.67GHz, 12 Threads) |
| Graphics | Row 2 - Cell 1 | Intel Iris Xe |
| Memory | Row 3 - Cell 1 | 16GB LPDDR5 |
| Storage | Row 4 - Cell 1 | 256GB NVMe SSD |
| Display | Row 5 - Cell 1 | 14-inch, 16:10 LCD (2560 x 1600p), touchscreen, 1200 nits max |
| Webcam | Row 6 - Cell 1 | 8MP user-facing camera |
| Connectivity | | Wi-Fi 6En26 ; Bluetooth 5.3 |
| Ports | | 4 x Thunderbolt 4 USB-C |
| Color options | | Ceramic White | Sparkling Black |
It's not often you see premium specs in a Chromebook. Chrome OS is a very lightweight OS designed to mostly connect to the internet and run cloud apps with a limited amount of locally installed software.
Despite that, the HP Dragonfly Pro Chromebook throws some impressive kit at that limited system footprint, giving the system way more resources than it will likely use for at least a few years.
To be honest, a Chromebook is probably the only circumstance where I'd argue that 8GB RAM is sufficient in a laptop. It also goes with an Intel U-series processor rather than the more robust P-series chip we see in the Acer Chromebook 516 GE, which is one of those 'gaming Chromebooks' you might have heard about. This is definitely the right call, since you won't need more than that for this device.
There also isn't a whole lot of storage, but again, this isn't meant to have a bunch of programs packed onto the SSD, so 256GB is more than enough for media storage more than anything else.
HP Dragonfly Pro Chromebook: Design
Stunning aesthetic
Great port selection
Display is as good as it gets outside of OLED
The design of the Dragonfly Pro Chromebook is its best selling point, in my opinion, since it's a damn fine-looking laptop. The white ceramic finish is very eye-catching, as is the RGB backlighting on the keyboard. This isn't gamer RGB, mind you, but it's meant to match the primary color on your desktop background, and it will even change in real-time when your background changes. It's a small feature, but it's a well-implemented one.
Image 1 of 3
For a device that's meant to be connected to the internet and work via the cloud, there are a lot of ports on this device, and they're all Thunderbolt 4, which means you can output video to an external USB-C monitor if you need more room. The display is well-sized though, so you might not need it. 14-inch isn't a whole lot of space, but the thin bezels mean that you get a nearly 88% screen-to-body ratio.
The display also claims a stunningly bright 1200 nits at full shine, but our tests show it gets an average brightness higher than that at 1,275.6 nits. The display panel was custom engineered just for this Chromebook, and that was money well spent on HP's part as far as I'm concerned.
HP Dragonfly Pro Chromebook: Performance
Some of the best Chromebook performance we've seen
Well-futureproofed
On the performance front, with hardware this powerful, you shouldn't be surprised that this device is a top-tier performer in its class, even blowing its far more expensive older sibling, the Dragonfly Elite Chromebook out of the water.
It's harder to benchmark Chromebooks since there are so few standard tools that will work with ChromeOS, but on those tests we were able to run, the Dragonfly Pro Chromebook outperformed the much more premium Elite Dragonfly Chromebook, sometimes by a healthy margin.
Swipe to scroll horizontally
Dragonfly Pro Chromebook vs Elite Dragonfly Chromebook

| Header Cell - Column 0 | Dragonfly Pro Chromebook | Elite Dragonfly Chromebook |
| --- | --- | --- |
| Geekbench 5 (Android): Single Core | 1428 | 918 |
| Geekbench 5 (Android): Multi Core | 5246 | 2441 |
| WebGL Aquarium FPS (10K Fish) | 60 | 60 |
| WebGL Aquarium FPS (20K Fish) | 57 | 45 |
| WebGL Aquarium FPS (30K Fish) | 36 | 32 |
| Kraken JavaScript (lower is better) | 477 | 506 |
| Octane 2.0 (Higher is better) | 82,043 | 79,914 |
| JetStream 2 | 253 | 217 |
| Battery Life (Web Browsing) | 9:17 | 9:14 |
| Battery Life (Movie Test) | 6:04 | 6:22 |
Of particular note, for the web browser benchmarks, the WebGL Aquarium test with 30,000 rendered fish was the only time I heard the fans on the Dragonfly Pro Chromebook kick in, but generally I didn't find the laptop getting uncomfortably hot under load (not like the HP Dragonfly Pro Windows laptop, which can run hot unless you patch the BIOS with an update).
Finally, the battery life is a solid all-workday battery life if you're mostly doing web activities, but you can also stretch it out to about seven hours if you're watching movies on a long flight if you keep the brightness down and turn off the keyboard backlight. Even at half-brightness, you're still staring at 600 nits, which will burn down your battery in no time, so make sure to leave adaptive display brightness turned on to maximize battery life and visibility.
One final thing to note is that if you ever run into issues with the Dragonfly Pro Chromebook, HP offers dedicated technical support as a subscription service, with the first year included with purchase, as well as accidental damage protection for drops, spills, and the rest, though you'll have to pay monthly for the latter (covers one incident every 12 months; up to 3 over 36 months).
The technical support is live-support too, it should be noted, and HP assures me that representatives have been specially trained to provide assistance on this Chromebook, so they know what they're talking about, rather than reading off a scripted decision tree. Whether you need that help is up to you, but it's nice that it's there. If you do make this Chromebook the center of your work life, it's not a bad idea to make sure your hard work is protected.
Should you buy the HP Dragonfly Pro Chromebook?
Swipe to scroll horizontally
HP Dragonfly Pro Chromebook Report Card

| Attributes | Notes | Rating |
| --- | --- | --- |
| Price | At $999, it's between the MacBook Air and XPS 13, which isn't great. | 3 / 5 |
| Specs | These are about as premium as it gets for a Chromeboook. It might be too powerful though. | 4.5 / 5 |
| Design | It's absolutely stunning if you get it in Ceramic White. Just get it in white, trust me. | 5 / 5 |
| Performance | This is the best performing Chromebook I've ever tested. | 5 / 5 |
| Battery Life | You can get a solid days work out of the battery here, but it does fall short of the 11.5 hours claimed. | 3.5 / 5 |
| Total Average | While its not quite an XPS 13 or MacBook Air, the Dragonfly Pro Chromebook is as good a Chrome OS device as you're going to find. I just wish it was $100 cheaper. | 4.2 / 5 |
Buy it if...
You want the best performing Chromebook around
This Chromebook wants to be taken as seriously as the MacBook Air and Dell XPS 13, and fortunately it has best-in-class performance to help its case.
You want a gorgeous laptop
Put simply, this laptop is stunning to look at - if you get it in Ceramic White, that is.
You want dedicated customer service support
If anything should go wrong with this device, HP has people on hand to help you through your issue who actually know what they're talking about.
Don't buy it if...
You want a budget-y Chromebook
This is a premium item with premium specs, so expect to pay for all this hardware.
You need to do visually creative work
This isn't so much an issue with this Chromebook as it is with Chromebooks in general: the OS just isn't really there yet when it comes to professional visual workflows.
HP Dragonfly Pro Chromebook: Also consider
Swipe to scroll horizontally
| | HP Dragonfly Pro Chromebook | Apple MacBook Air (M2, 2022) | Dell XPS 13 (2022) |
| --- | --- | --- | --- |
| Price: | $999 (about £900 / AU$1,450) | $1,199 / £1,249 / AU$1,899 | $899 / £854 / AU$1,898 |
| CPU | Intel Core i5-1235U | Apple M2 (8-core) | Intel Core i5-1230U |
| GPU | Intel Iris Xe | Integrated 10-core GPU | Intel Iris Xe |
| RAM | 16GB LPDDR5 | 16GB Unified LPDDR5 | 16GB LPDDR5 |
| Storage | 256GB SSD | 1TB SSD | 512GB PCIe SSD |
If my HP Dragonfly Pro Chromebook has you considering other options, here are two more laptops to consider...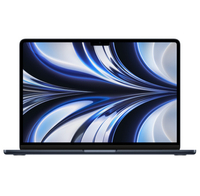 Apple MacBook Air (M2, 2022)
Though it's expensive, the MacBook Air refresh is extremely powerful thanks to its new Apple silicon. Able to take on any productivity and creative tasks, as well as being very portable and chic, this is an excellent workhorse.

Check out our full Apple MacBook Air (M2, 2022) review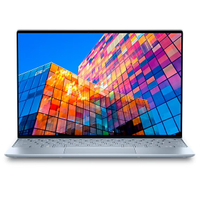 Dell XPS 13 (2022)
Another solid choice for a productivity machine, the XPS 13 refresh has a gorgeous design, a good starting price for an Ultrabook, and solid if not perfect performance. Unfortunately, the sound and webcam quality isn't great.

Check out our full Dell XPS 13 (2022) review
How I tested the HP Dragonfly Pro Chromebook
I spent about a month with the HP Dragonfly Pro Chromebook
I tested it doing the kind of work that a freelancer might do (i.e., writing, video conferencing, etc)
I used a mix of in-house and commercial benchmarking tools
I used this laptop off and on as my main work device for a little over a month, so I've put in more than 200 hours with it overall.
I especially tested out its "freelance" workloads, so video conferencing, productivity work, some light multimedia editing work, and interfacing with web apps like SalesForce.
I've covered laptops for years now, so I know quality when I see it, while also seeing where a laptop comes up short. I've also been a freelancer for about a decade, in one capacity or another, so I'm very familiar with the kind of customer this laptop is marketed towards, since it's pretty much targeted at people like me.
First reviewed March 2023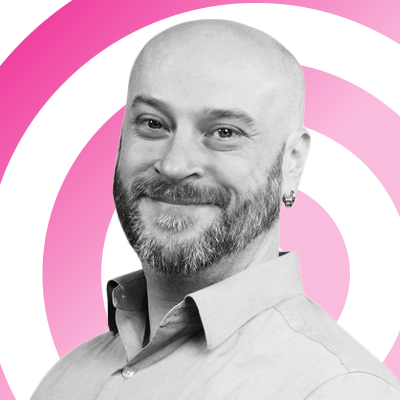 John (He/Him) is the Components Editor here at TechRadar and he is also a programmer, gamer, activist, and Brooklyn College alum currently living in Brooklyn, NY.
Named by the CTA as a CES 2020 Media Trailblazer for his science and technology reporting, John specializes in all areas of computer science, including industry news, hardware reviews, PC gaming, as well as general science writing and the social impact of the tech industry.
You can find him online on Threads @johnloeffler.
Currently playing: Baldur's Gate 3 (just like everyone else).