Though the title of the first gaming Chromebook is a bit overstated, the Acer Chromebook 516 GE is an excellent gaming machine when paired with streaming services. However, it's still not capable of direct Steam gaming, which is unfortunate.
Pros
+

Excellent performance

+

Light and easy to carry around

+

Great display and battery life
Cons
-

Cannot directly use Steam

-

Pricey for a Chromebook with limited availability

-

Poor sound quality
Why you can trust TechRadar We spend hours testing every product or service we review, so you can be sure you're buying the best. Find out more about how we test.
Acer Chromebook 516 GE: Two minute review
The Acer Chromebook 516 GE claims to be the world's first gaming Chromebook, which is a title that is both technically true and utterly meaningless. With game streaming services like Nvidia GeForce NOW, any Chromebook with a solid internet connection can be a gaming machine, and that's precisely how the 516 GE functions as of now, since the ChromeOS Alpha that would allow for Steam compatibility isn't out yet.
That being said, this is a great Chromebook. Its performance is excellent, efficient and speedy in a way that belies its specs, and when you have a high-speed internet connection it streams games without a single hitch. Its airflow is great as well, as even playing demanding titles like Cyberpunk 2077 or Dying Light 2 for extended periods of time only makes the machine run slightly warm. And its superior performance extends to productivity, as it easily handles conference calls, web browsing, video streaming, spreadsheets, and more with no hiccups or slowdown.
The benchmarks back up these claims, as the scores for each test are much higher than most other Chromebooks. And supporting such great performance is the HD 2560 x 1600 display, and 120Hz refresh rate. However, there is one aspect that underwhelms: the sound quality. To put it bluntly, it's really bad. At normal volume levels it's just fine but as you raise the volume the sound quality becomes more congested. This is also a noticeable issue when gaming, which means you'll have to invest in some gaming headsets to offset this.
The port selection is quite good for a Chromebook with two Type- C USB ports, one USB Type-A USB port, one Ethernet port, one combo jack, and one HDMI 2.0 port. You have something for all your needs, much like a dedicated Windows gaming laptop. It also has an excellent battery life, lasting seven hours on average during both normal and gaming use. Most other gaming machines can't even come close to those numbers, which makes the 516 GE worth investing in alone.
Its pricing, $650 (around £530 / AU$955), is a little steep for a Chromebook and the availability is not too great either, being nearly impossible to find outside the US. Within the US, there's only a single model that has 8GB of RAM and 512GB of storage space, as well as a Core i5-1240P CPU and Iris Xe Graphics GPU. It would be nice to see improved availability and options in the future, to better suit a wider variety of needs.
Acer Chromebook 516 GE: Price and availability
How much does it cost? The single available model is $650 (around £530 / AU$955)
When is it out? It's out now
Where can you get it? In the US only
Acer Chromebook 516 GE Key Specs
Here is the Acer Chromebook 516 GE configuration sent to TechRadar for review:
CPU: Intel Core i5-1240P
Graphics: Intel Iris Xe Graphics
RAM: 8GB
Screen: 16" WQXGA (2560 x 1600) 16:10 120 Hz
Storage: 512GB
Optical drive: None
Ports: 2 x Type- C, 1 x USB Type-A, 1 x Ethernet, 1 x combo jack, 1 x HDMI 2.0
Connectivity: Wireless Wi-Fi 6E AX211, Bluetooth 5.2
Camera: 720p
Weight: 3.75 lbs
Size: 14 x 9.8 x 0.84 inches (W x D x H)
The price is more than right for the Acer Chromebook 516 GE that's currently selling for $650 (around £530 / AU$955), an absolute steal for a gaming laptop. Of course, it has much more limited utility than the best gaming laptops running Windows, as it currently doesn't have Steam available for download and can only game through Nvidia GeForce NOW, but gaming through the streaming service offers performance just as solid as through normal means.
Unfortunately, the availability of this Chromebook is already pitiful in the US, with just a single model available for purchase. And if you want this laptop in other regions like the UK or Australia, then you're completely out of luck. In the US though, you may be able to save via the Acer promo codes currently available so remember to look.
Acer Chromebook 516 GE: Design
Lightweight with a solid chassis
Great keyboard but no numlock
Bad sound quality
The first thing you'll notice about the Acer Chromebook 516 GE is that it's huge for a Chromebook, which makes sense since it's built for gaming. It's not exactly sleek looking either, with a plain black chassis that's more round than slender. But it's still pretty lightweight despite it all.
Though the chassis is light, it doesn't feel nearly as flimsy as many Chromebooks tend to, though it doesn't have the same hardy weight and build as your average Windows gaming laptop. It works to the 516 CE's advantage, making it far more portable and easier to carry around than said laptops.
Image 1 of 6
The keyboard functions well, with nice-sized keys that avoid excessive typos and a solid, responsive touchpad. It also comes with RGB backlighting, which makes it well-suited for late-night gaming sessions as well. We wish it had a numlock pad, which would have been super convenient for both gaming and any productivity work you might want to do. Instead, there are two speakers built-in on the sides, similar to the Alienware x15 R2, which should mean better sound quality, right?
Except that the sound quality is pretty bad. Even just listening to regular music on YouTube produces a very tinny, muddy sound quality with too much congestion, let alone how poor it sounds when gaming. You'll definitely need to pick up one of the best PC gaming headsets for this laptop for your more serious gaming sessions and streams.
The port selection is pretty solid as well with one HDMI port, an Ethernet LAN port, two USB 3.2 Type-C ports, and a USB 3.2 Type-A port. Though I wish we had another Type-A port, there's plenty going with a wide variety of ports for many different tasks and uses.
Acer Chromebook 516 GE: Performance
Image 1 of 8
Excellent performance
Can't run Steam on its own
The display is surprisingly great for a Chromebook, sporting a QHD panel with a 16:10 aspect ratio, 100 sRGB color reproduction, solid maximum brightness, and a 120Hz refresh rate. All this means is that games will look and run well onscreen, which is vital for more hardcore gaming sessions featuring fast-paced high-end PC titles.
Running a streaming service like Nvidia GeForce NOW, the Acer Chromebook 516 GE performs quite well. We tried it out using titles like Dying Light 2 and Dirt 5, which often have tons of objects or enemies on screen and would serve as a solid stress test for the Chromebook.
Even using the basic streaming plan that offers a strict time limit and no frills like a more powerful graphics card, we rarely experienced any framerate drops and the graphics were quite good. The RTX 3080 tier, which is the highest possible tier for the GeForce NOW service, is where the 516 GE shines. The graphics and framerate are incredible, to the point that you forget you're even playing on a Chromebook in the first place. Of course, this all depends on the strength of your internet connection, so it's also best to invest in a high-speed connection.
We used the Kraken Javascript, Jetstream2, and Speedometer benchmarks to test the Acer Chromebook 516 GE. The first one tests general performance speed using real-world applications and libraries, the second tests the performance of browsers, and the third one measures the speed and responsiveness of a browser.
Benchmarks
Here's how the Acer Chromebook 516 GE performed in our suite of benchmark tests:
Kraken benchmark: 498
Speedometer: 629
JetStream 2: 253
Movie battery test: 7 hours 15 minutes
Compared to other similar Chromebooks, the 516 GE Kraken Javascript benchmark is much faster than most other Chromebooks on the market, some by over a thousand milliseconds or more. The same goes for its Jetstream 2 benchmark scores, which are much higher than most other Chromebooks. Finally, the 629 score for Speedometer is incredibly high, over double the 300 score that's already considered solid by testing standards. This Chromebook is a performance beast and is tailor-made to support any game streaming.
An important caveat to note, however, is that this Chromebook currently can't run Steam on its own. According to Acer, this model is set to soon have the ChromeOS Alpha available, allowing the storefront to run properly. But even when that first launches, it's still an alpha build which means bugs, instability, performance issues, and more will be waiting for you until the final version is hashed out. So don't go buying this Chromebook unless you're prepared to only invest in the Nvidia GeForce NOW or Amazon Luna streaming service subscriptions.
Acer Chromebook 516 GE: Battery life
Amazing battery life for a gaming machine
Charges fast thanks to the Type-C charger
Unlike most gaming laptops, the Acer Chromebook 516 GE has a great battery life, which is one of the defining features of the best Chromebooks, generally. In our movie test, which involved looping a dynamic, 1080p video until the battery gives out, The 516 CE lasted on average above seven hours, and for around the same amount of time for everyday use.
When gaming, the battery lasts just a little less than that, which is phenomenal for any gaming machine. If you're in need of a quick gaming session and can't get to an outlet, the 516 GE has your back. And it charges quickly thanks to the USB Type-C charger, so even a limited window of time (about an hour) will net you nearly a full charge.
Should you buy an Acer Chromebook 516 GE?
Buy it if...
You want a lightweight gaming laptop
This Chromebook, while not the prettiest looking laptop out there, is lightweight and well-balanced, making it easy to carry around.
You need excellent game streaming performance
If you already have or were thinking about getting a game streaming service like Nvidia GeForce NOW, this is the perfect machine to utilize it.
You want a great battery life
The battery life beats out the vast majority of gaming laptops on the market, lasting seven hours during a normal session.
Don't buy it if...
You want to use Steam directly
There's no way to currently install Steam on this Chromebook, so using a game streaming service is the only way to game on it.
You need good sound quality
The sound quality is pretty bad, especially at louder volumes, which means you need a gaming headset.
Also consider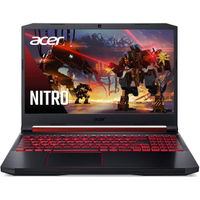 Acer Nitro 5
This gaming laptop sports pretty decent performance for its very cheap asking price, along with user-controlled fans for solid ventilation and good battery life. The trackpad tends to travel and the speaker's sound quality strains on higher volumes.

Check out our Acer Nitro 5 review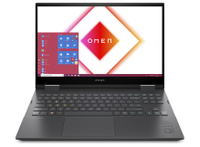 HP Omen 15 (2019)
This laptop sports great performance, has a well-built chassis, decent speakers, and features a full-sized keyboard with anti-ghosting support. However, this machine runs very hot with a below-average webcam to boot.
Check out our HP Omen 15 (2019) review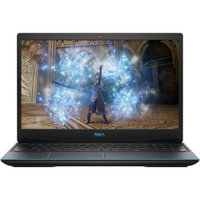 Dell G3 15
For the incredibly cheap price, this laptop has pretty solid performance and an incredibly satisfying keyboard. However, the specs are a bit out of date and the chassis is made of plastic, but it's still a solid budget machine.
Check out our Dell G3 15 review
Acer Chromebook 516 GE Report card
Swipe to scroll horizontally
| | | |
| --- | --- | --- |
| Value | While the price isn't bad, it's more than many Chromebooks out there and the availability isn't great either. | 3.5 / 5 |
| Design | Though not pretty or sleek, it's lightweight with a solidly built chassis. | 4 / 5 |
| Performance | It boasts excellent performance, streaming games with such ease while maintaining high-quality graphics and framerate. | 5 / 5 |
| Battery Life | The battery life is excellent for a gaming machine and it charges fast too. | 5 / 5 |
| Total | This is an excellent game streaming machine that doubles as a great productivity laptop. | 4.5 / 5 |
First reviewed December 2022
We pride ourselves on our independence and our rigorous review-testing process, offering up long-term attention to the products we review and making sure our reviews are updated and maintained - regardless of when a device was released, if you can still buy it, it's on our radar.