The best business Mac may be a bit harder to find. These days, Apple has been treading a fine line between pro and consumer, rolling out machines touting power ideal for business and a design ideal for regular consumers. The good news is that although Apple's products have always found favour with creative professionals and prosumers, they boast the level of build and performance ideal for business use.
Any business kitting out its workforce with Apple products knows what to expect. The brand is synonymous with innovative design and simple operation, not to mention creativity and reliability. And, with Apple constantly refreshing its Mac and MacBook lineup without upping the price, there are better options on offer now as far as the best business Macs, complete with upgraded internals (and better keyboards) for the same price as the previous year's models.
We've compared these business Macs across various aspects, from their GPU and CPU to their RAM, storage, and connectivity ports. We assessed what types of business users they'd be best suited for, their dimensions, battery life, and pricing, among other aspects.
From the best MacBooks to the best AIO computers, these are the best business Macs currently available.
Want peripherals for your business Mac? Check out the best business accessories.
---
The best business Mac of 2022 in full
Why you can trust TechRadar Our expert reviewers spend hours testing and comparing products and services so you can choose the best for you. Find out more about how we test.
The two newest MacBook Pro models are identical except for the display size. Both feature the all-new Apple M1 Pro or Apple M1 Max chips, making them the fastest MacBook Pros to date. Videographers will appreciate the Liquid Retina XDR display that features mini-LED, up to 1000 nits sustained (full-screen) brightness, 1600 nits peak brightness, and P3 Wide color.
There is also ProMotion technology for adaptive refresh rates up to 120Hz. These are the first Apple laptops in a generation to go beyond USB Type-C Thunderbolt ports for which there are three. The models also include MagSafe 3, an HDMI port, an SDXC card slot, and a 3.5mm headphone jack to attach your favorite accessories.
Read the full review: MacBook Pro (14-inch, 2021). You should also check out the best video editing software of the year.
This model is the one to get when you're looking for a MacBook Pro and are on a budget. One of the first Apple silicon computers released, the 13-inch MacBook Pro (M1, 2020), has a lot going for it, starting with its Apple M1 system on a chip.
For a seamless video editing experience, upgrade the storage and RAM to the highest possible levels for the best results. In addition, this laptop is now the last current MacBook Pro to feature a Touch Bar, if that makes a difference. Be wary of its limited ports, however. You'll only get 2x Thunderbolt 3 (USB-C) and a 3.5mm headphone jack.
Although it has the same design as the non-M1 2020 Pro model that it replaced, it offers considerably better performance (2.8 times faster). Not to mention, the new Magic Keyboard presents a precise and comfortable typing experience.
Read the full review: 13-inch MacBook Pro (M1, 2020).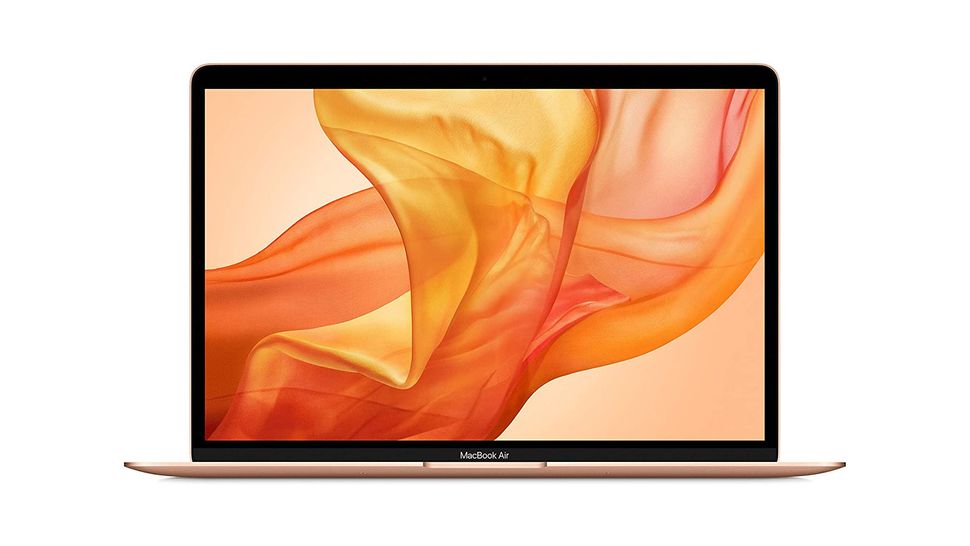 The current MacBook Air is nearly identical to the 13-inch MacBook Pro, especially on the inside. It has a fanless design, so you'll enjoy a quiet laptop experience.
What you're missing here is the Touch Bar, and you'll receive less battery life between charges. There's also no Touch ID. There's also weaker brightness, 400 nits vs. 500 nits on the more expensive model.
However, if none of those limitations bother you as someone looking to edit videos on a budget, this is almost certainly the choice. Best of all, it's a model that's on sale very often.
On a side note, if you're the type of person who wants the most recent laptop possible, understand that an all-new designed MacBook Air (likely in multiple colors) is probably arriving in mid-2022.
Read the full review: MacBook Air (M1, 2020).
Best all-in-one Mac for business
The iMac has long been one of the cheaper ways to get into the macOS ecosystem, and we're glad that hasn't changed. Though what has changed, we also appreciate.
The 2019 iMac is packing with 8th- and 9th-generation desktop-class processors, letting this stylish all-in-one reach that fabled 8-core performance. If you're looking for an all-in-one Mac, the 2019 27-inch iMac edition might just be the best Mac for you, at least if you're on a budget.
The iMac's design does feel quite dated, though. The black bezels are too thick for our times and the aluminum chin below adds to the outdated look.
The connectivity don't disappoint. They include 4 x USB 3 (Type-A), 2x Thunderbolt 3 (Type-C), SDXC card slot, 3.5mm headphone jack, Gigabit Ethernet, and a Kensington lock slot.
Read the full review: iMac (27-inch, 2019).
Best Mac workstation for business
Apple's Mac mini has been a popular choice for business users for years due to its space-saving design and ability to be hooked up with an affordable monitor. Apple's updated 2018 version is now aimed squarely at creatives and professional users.
It features the same small design but ups the power – at least on the CPU side – its integrated graphics still aren't powerful enough for video or photo editing at high resolutions. Still, you get four USB-C Thunderbolt 3 ports for hooking up multiple monitors, making it pretty good value overall.
Other connectivity options include a 3.5mm headphone jack, 2x USB 3 ports, HDMI 2.0, and Gigabit Ethernet. Bluetooth 5.0 will ensure you enjoy a low latency and lag-free wireless audio experience. And since it uses a PCIe SSD for storage, you can expect high speeds and quiet operation.
Read the full review: Apple mac mini.
Apple's newest Mac Pro (unofficially named the 'cheesegrater') has just been completely revamped. This is the older model (very unofficially named the trashcan) from six years ago, which Apple is no longer selling, but it still has something to offer business users if you can pick it refurbished or in the sale.
Its cylindrical design feels a bit stale these days, but it's second only to the mac Mini in terms of its compactness. And, while still powerful, its specs across the board are inevitably outdated today.
That said, the machine was given a healthy 8 (out of 10) for repairability from iFixit – so you can upgrade the CPU and RAM, at the very least. And it comes with plenty of expansion ports and runs quietly.
Read the full review: Apple Mac Pro.
Best mobile workstation for business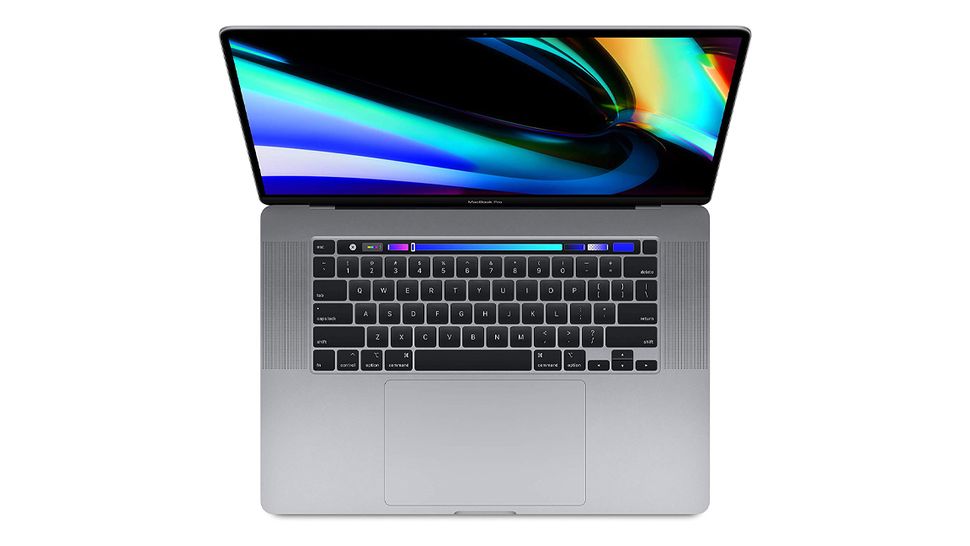 While we are sad that Apple has retired the 15-inch MacBook Pro, we're more than happy to see the MacBook Pro (16-inch, 2019) on the shelves. As thin, light and sleek as ever, this doesn't feel like a 16-inch behemoth. If you're worried that this was going to be bulky and awkward to use, don't be.
Yet, despite its svelte frame, you're still getting that extra real estate on that stunning display, as well as the latest and greatest components behind it. Apple then rounds those out with amazing (and loud) speakers and a much, much better keyboard.
There are plenty of ports on board — 4 Thunderbolt 3 (USB-C) ports and a 3.5mm headphone jack. It also has Bluetooth 5.0 and 802.11ac Wi-Fi, so you can expect seamless wireless connectivity.
If you're after the best workstation MacBook for your business, this is it.
Read the full review: MacBook Pro (16-inch, 2019).
The 15-inch MacBook Pro was Apple's portable powerhouse in previous years, and remains a strong choice for multimedia professionals and anyone who requires maximum screen real-estate for using productivity and other applications on the move.
While it's since been replaced by the 16-inch version (included above), it's still a powerful portable machine with a great display and strong technical specifications when it comes to its processor, RAM, and storage, and of course, graphics handling.
Apple has used PCIe-based flash storage on this MacBook, so the read speeds are fast. This laptop also has second-gen Thunderbolt 2 ports with a 20Gbps data rate.
Expect to still pay a lot for it, however, as the model is still available, but it should be found cheaper than the 16-inch replacement while stocks last.
Read the full review: MacBook Pro (15-inch with retina display).
Best Mac laptop replacement for business
Apple's largest iPad is the closest yet to replicating the feeling of a laptop in a tablet, especially when paired with a full-sized keyboard dock.
This model has a gorgeous huge display for manipulating spreadsheets, annotating PDFs, holding web conference calls or doing most other things that you would usually do with a clamshell device.
Although this 2018 iPad has been succeeded by powerful and well-designed models, it is a sleek device nonetheless, with rounded edges and a minimalist build that adds a premium feel to it. But at 631 grams, the Wi-Fi tablet model can feel a bit heavy.
One consideration for business users is that it doesn't have a headphone port, so you'd need to pair it with a pair of AirPods or other Bluetooth-equipped headphones for private calls.
Read the full review: iPad Pro 12.9 (2018).
Apple's 10.2-inch iPad shares many of the 12.9-inch iPad's best features, all for a much cheaper price. It will prove the most attractive for businesses who want to kit out their workers with an Apple tablet that boasts a large display and Apple Pencil support, while finding a good balance between great features and cost-effectiveness.
This iPad also has a smart connector for hooking up Apple's Smart Keyboard, which will allow staff to be productive on the move. The Smart Keyboard works quite well and is durable — it's water and stain-resistant and impervious to debris. But it's expensive and lacks backlit keys, which can be bothersome for college students who need to work on assignments at night with the lights off.
The 10.2-inch iPad also has the traditional Apple home button, which you'll hardly find on Apple products now.
Read the hands-on review: New iPad (2019).
Looking for more recent Macs? These are the best Macs of 2021.
---
How to choose the best business Mac for you?
When choosing the best business Mac for yourself, start with assessing the nature of your business, the kind of work you'll primarily do on the Mac, and whether you'll be on the road a lot.
If you're in graphic design, video editing, architecture, or any other field that demands resource-intensive apps, then it's best to select a powerful Mac with an impressive processor and graphic capabilities. But if your work mainly involves using an internet browser or data entry, an entry-level MacBook should work perfectly well.
You'll want to select the RAM based on how much multitasking you do and how resource-heavy your apps are. Look out for the connectivity ports on the device, especially if you plan to hook your laptop up to an external display.
For those who're on the road frequently, the laptop's size and weight are essential considerations. Lastly, check how much storage the laptop offers and whether your budget can accommodate all the features and upgrades you need.
The best business Mac: How we test
To test the best business Macs, we started with considering their specifications, like the GPU, CPU, RAM, storage, and dimensions. We evaluated the types of businesses they'd be suitable for and how well they ran resource-heavy apps and multitasked.
We assessed the dimensions and weight of the products to see how much space they take up and whether they were light enough for easy carrying during travels.
We also checked their connectivity ports, wireless connectivity features, battery life, and pricing, among other things.