The best cheap gaming laptop deals for September 2023: affordable options for all budgets up to $1,000
No matter your budget we'll find the machine for you
You'll find all of this week's best cheap gaming laptop deals in one neat list right here, with some great options for a range of budgets. We've picked out what we think, in our humble opinion, are the top machines available on the market right now from a value perspective - and based on our extensive product testing here at TechRadar. Regardless of whether you're looking for a decent machine for college this month or a simple upgrade, you'll find decent gaming laptop deals here to suit all purposes.
Gaming laptop deals by budget
1. Under $700
2. Under $800
3. Under $900
4. Under $1000
5. Buying advice
To source our cheap gaming laptop deals recommendations, we rigorously price check most of the big-name retailers that you'd expect - Amazon, Best Buy, Walmart, HP, and Dell to name just a few. The best choices tend to come from these stores, but we've always got an eye out for other listings from specialist retailers. We always shop around to find the very best value choices and take care weed out any of the sub-par listings you often find at auction houses or the like.
Brand-wise, you'll find worthy machines from gaming laptop deals veterans like Acer, Dell, Lenovo, and Asus, though we never let big brand recognition totally sway our choices - value for money is the most important factor. Speaking of value, you'll find listings ranging all the way from around $600 to $1,000 with our choices, with plenty of options should you want to spend a little more to score yourself one of the machines reviewed on our best gaming laptop buyers guide.
And, for those who need a little guidance on their gaming laptop deals journey, scroll down to the bottom of the page where you'll find an extensive FAQ section. No question is too basic to be answered and you'll find plenty of unbiased expert advice there to help you find exactly what you're looking for, even if you're not up to speed with all the technical lingo.
Best gaming laptop deal under $700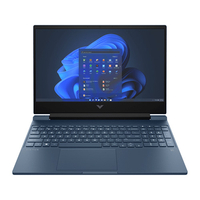 HP Victus 15.6-inch: was $899 $599 at Best Buy
Processor: Intel Core i5-13420H
Graphics card: RTX 3050
RAM: 8GB
SSD: 512GB
Best Buy is putting out some absolutely bonkers gaming laptop deals this week - the first of which we're featuring is this HP Victus. Overall, it's not the cheapest machine we've ever seen to feature an RTX 3050 graphics card but the 13th gen Intel Core chipset (which is one of the newest on the market right now), is excellent at this price point. For gaming on a budget, it's a great choice and should get you a decent level of performance at 1080p resolutions.
Performance level: 1080p, mid settings
Specs score: ⭐⭐⭐
Value score: ⭐⭐⭐⭐⭐
More gaming laptop deals under $700 this week
What to expect at this price point
Performance: lower to mid graphics settings
Design: usually plastic, relatively bulky
Display: 1080p resolution, not super bright, often lower refresh rate (60Hz)
How we pick out gaming laptop deals under $700
At under $700, we're primarily looking for a machine that will suffice for the basics. That means at least a GTX 1650 graphics card, preferably an RTX 3050, and at least an 11th gen Intel Core i5 or the equivalent from AMD. We're automatically filtering out sub-par choices that don't have dedicated graphics cards or machines that claim to be 'gaming' machines but clearly aren't. While we haven't reviewed all of these cheaper models personally here at TechRadar we can guarantee you that all of them have components that are 'gaming ready' and enough power to play most games at 1080p, albeit at lower graphical settings.
Best gaming laptop deal under $800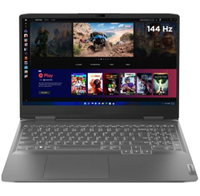 Lenovo LOQ 15.6-inch gaming laptop: was $1,099 now $799.99 at Best Buy
Processor: AMD Ryzen 7-7840HS
Graphics card: RTX 4050
RAM: 8GB
SSD: 512GB
Here's a fantastic price on an RTX 4050 equipped Lenovo LOQ at Best Buy. With a full $300 off, you're getting a great deal here considering this machine doesn't just have one of the latest Nvidia graphics cards but also a beefy Ryzen 7 CPU. While not super high-end, these are good specs for starting out and should get you some good performance in game if you're sticking to 1080p resolution.
Performance level: 1080p, high settings
Specs score: ⭐⭐⭐⭐
Value score: ⭐⭐⭐⭐⭐
More gaming laptop deals under $800 this week
What to expect at this price point
Performance: mid graphics at 1080p
Design: usually plastic, relatively bulky
Display: 1080p resolution, usually 144Hz
How we pick out gaming laptop deals under $800
This price bracket tends to actually be quite quiet for gaming laptop deals, depending on the time of the year. Generally speaking, $799ish is a budget that sits between the super budget machines and the start of the 'mid-range' gaming laptops. Subsequently, this area often has sub-par options - particularly when retailers try and upsell an otherwise budget machine. We've taken special care to omit these poor-value choices and instead focused on finding mid-range options that feature rare price cuts or clearance deals. If you can find a machine with an RTX 3060 at this price, that's a particularly good buy in our opinion.
Best gaming laptop deal under $900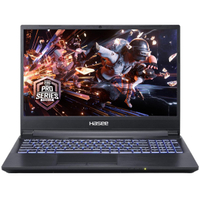 Hasee Z8 15.6-inch gaming laptop: was $1,499 now $819 at Newegg
Processor: Intel Core i7-11800H
Graphics card: RTX 3060
RAM: 16GB
SSD: 512GB
We have to admit that 'Hasee' isn't a brand that's usually on our radar but this Z8 at Newegg is a solidly specced-out machine for the money. While some may prefer to go for a more established brand, you'll get a really decent combination of a Core i7, an RTX 3060, and a full kit of RAM that doesn't need any upgrading.
Performance level: 1080p, high to ultra settings
Specs score: ⭐⭐⭐⭐
Value score: ⭐⭐⭐⭐
More gaming laptop deals under $900 this week
What to expect at this price point
Performance: mid to high graphics
Design: usually plastic, sometimes slimmer
Display: 1080p resolution, usually 144Hz
How we pick out gaming laptop deals under $900
This price range is usually where the real mid-range machines start and subsequently, we'd recommend this section if you're looking for silky-smooth performance on most games. When we look for gaming laptop deals in this price range we prioritize a mid-range graphics card, such as an RTX 3060. Generally speaking, it's often difficult to find higher-end specs like a Core i7 or Ryzen 7 processor at this budget range, so often compromises have to be made. In these cases, we nearly always weigh in favor of getting a decent GPU as that's what's going to give you the most bang for the buck in regards to performance in game.
Best gaming laptop deal under $1,000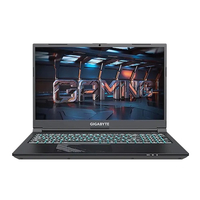 Gigabyte G5 15.6-inch gaming laptop: was $1,099 now $949 at Amazon
Processor: Intel Core i5-12500H
Graphics card: RTX 4060
RAM: 8GB
SSD: 512GB
We've seen this Gigabyte G5 go for $70 cheaper in the past but it's still one of the best gaming laptop deals available right now, even at this slightly higher price. Inside, you're getting a respectable pairing of a new RTX 4060 graphics card and a 12th gen Intel Core i5 chipset - pretty great starting specs for 1080p gaming. Overall, we would have loved to have seen 16GB of RAM with this machine but that's a relatively easy upgrade - and cheap.
Performance level: 1080p, high to ultra settings
Specs score: ⭐⭐⭐⭐
Value score: ⭐⭐⭐⭐
More gaming laptop deals under $1,000 this week
What to expect at this price point
Performance: high graphics
Design: often slimmer
Display: 1080p resolution, usually 144Hz
How we pick out gaming laptop deals under $1,000
For just under $1,000, you should expect to be able to score a machine with both a mid-range graphics card and a relatively decent CPU like a Core i7 or Ryzen 7. It's this balance of components that we look for in a gaming laptop deal at this price point. Put simply, we want specs that tick all the boxes for 1080p gaming at $1,000, including 16GB of RAM if possible. The theme for this particular price bracket is great out-the-box performance without the need for any upgrades down the line. This is also a budget range where we tend to review a lot of gaming laptops personally here at TechRadar, which also greatly informs our choices in regard to model selection.
Best gaming laptop deal over $1,000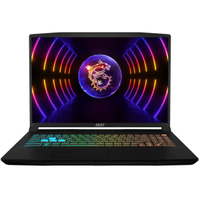 MSI Crosshair 16-inch gaming laptop: $1,399.99 at Best Buy
Processor: Intel Core i7-13620H
Graphics card: RTX 4070
RAM: 16GB
SSD: 1TB SSD
It's not exactly a cheap gaming laptop deal but this MSI Crosshair 16 is very competitively priced for a machine with an RTX 4070 graphics card. Alongside this powerful component you'll also get a respectable Core i7 chipset, 16GB of RAM, and a 1TB SSD for good measure. Even though the display is 1080p, this machine should be able to running most games well enough at 1440p on an external monitor.
Performance level: 1440p, high to ultra settings
Specs score: ⭐⭐⭐⭐⭐
Value score: ⭐⭐⭐⭐
More gaming laptop deals over $1,000 this week
What to expect at this price point
Performance: ultra graphics
Design: slimmer, sometimes metal
Display: 1080p to 1440p resolution, 165Hz and above
How we pick out gaming laptop deals over $1,000
This particular section is an addendum to our cheap gaming laptop deals list and is a kind of area where we post listings that have caught our eye, but aren't necessarily super budget options. Our main criteria for this section? How much power you get for your dollar. At this budget, we expect a gaming laptop deal to feature not only a high-end GPU and CPU, but an excellent display and premium design too. Manufacturers also tend to send their high-end machines to us for review, so many of the choices in this area will be specifically picked out from our overall best gaming laptops buyer's guide.
Buying advice
How to get a cheap (but good) gaming laptop
1. Determine how much power you need
First thing's first, make a list of all the games you're planning on playing with your shiny new gaming laptop. Got your list ready? Good. You'll now need to determine the recommended and minimum specs for each of your titles. We'd recommend looking your list of games up on the Steam web store as it has a very easily visible list of minimum specs for each title. If you're buying on behalf of a friend or child, get them to list their favorite games out for you and take it from there.
As a general rule of thumb, the older the game, the less power you'll need. If you're planning on playing strategy games, eSports titles, or indie games then you might find that a machine with an RTX 3050 or similar entry-level graphics card is more than enough. Conversely, if you're looking to play CyberPunk 2077 or a similar big studio blockbuster title on max graphical settings, then you'll probably want to look at a machine with an RTX 3070 graphics card or equivalent. Again, use the games recommended specs as general guide line for how much grunt you'll need.
It's worth noting that you'll be able to play a surprisingly large amount of titles well with an RTX 3050 gaming laptop. Just because it's a budget option doesn't mean it'll exclude you from playing all the latest games. Just remember though, you may have to sacrifice a fair amount of graphical fidelity to get those games running smoothly.
2. Set your budget
Ok, so you've got your wish list of specs. Now let's set a budget and go from there. You may find that your budget is bang on for your requirements here. Conversely, it could be the case that the machine of your dreams is a little out of your budget range, for now at least.
As a starting point, we'd recommend spending somewhere between $650 to $850 for a first time buyer. Most of the best 'bang for the buck' machines tend to land within this budget range, with fairly decent graphics cards for 1080p gaming. Cheaper options do crop up occasionally, but often feature older specs and smaller storage. Your mileage may vary, but we'd generally recommend spending a bit more if you can to get a machine that will last a few more years down the line.
3. Shop around... or let us do it for you
Now you're clued in and know what you need, it's time to shop around. In the US, the best retailers to check for gaming laptop deals are Best Buy, Walmart, Amazon, Dell, and HP, all of which will have fairly cheap machines up for grabs at any one time. Patience will be rewarded here, especially if you're coming up to a big sales event like Amazon Prime Day or Black Friday. Before you jump in, it's always worth it staking out a listing and seeing if the other retailers are offering something better.
Alternatively, you can simply bookmark this page and let us do all the hard work for you. We update this page every week, generally on a Monday or Tuesday with the best gaming laptop deals we can find - many of which we've personally tested here at TechRadar.
What specs are most important?
Prioritize these specs
1. Graphics card (GPU)
2. Processor (CPU)
3. RAM
4. Storage
5. Display
The graphics card is by far the most important component for gaming laptop deals in 2023. It's the heart of the machine and the part that's most responsible for pushing out smooth gameplay. If you're going for maximum bang for the buck, you'll generally want to prioritize getting a better GPU over other components.
That's not to say the other specs aren't important though. The processor is going to be responsible for fast loading times, smooth general use, and supporting your graphics card in game. It's the second most important component to prioritize, and, depending on your game, can make a huge difference to your overall performance. The RAM is also an essential supporting component for boosting frames per second and loading times in game. We would, however, rank it third in importance because it's fairly cheap and easy to upgrade this component yourself with a bit of know-how.
Depending on your use case, we'd rank the storage and screen as the next important specs to consider. Both of these are more quality of life improvements but there are many gamers who consider a 512GB SSD, for example, to be an essential requirement for a laptop. Some budget laptops will ship with 256GB storage drives, which isn't enough to hold more than a few modern games at once, depending on genre. The overall quality of screen, and especially refresh rate, is obviously important if you're going to be primarily using your laptop as is without an external monitor. As a general rule of thumb, we'd say go for a display with a refresh rate of 120Hz or greater. It's extremely rare to find a 60Hz monitor on a gaming laptop these days but they're best avoided if possible as this will make your gameplay feel sluggish in comparison.
What are the bare minimum specs?
This is completely subjective, depending on what type of games you want to play and what kind of level of performance you want. Just for good measure however, we'd recommend the following as a minimum if you're strictly on a budget:
Minimum - Intel Core i5 (10th gen) / AMD Ryzen 5 (3rd gen) processor or later
Minimum - Nvidia GTX 1650 / AMD RX 5500 graphics card or later
Minimum - 8GB of RAM
Optional - 512GB solid-state drive
Optional - 120Hz refresh rate display monitor
Anything lower than the above and you'll tend to struggle with modern games at 1080p settings. You can, of course, get away with lower-level or older components if you're just planning on playing older games, but for new releases, definitely consider the above as a bare minimum.
Can I get a gaming laptop deal for under $500?
Unlikely, to be honest. There are occasional listings on Walmart especially that get close to $500 but they often feature last-gen components and are often not the best value in context. At any one time you'll often also find third-party listings on Amazon, eBay, or Newegg that advertise 'gaming laptops' but are in fact office computers or ultrabooks. If the laptop being advertised doesn't have a dedicated graphics card like an Nvidia RTX or AMD Radeon RX then it's a dead give away that it's being falsely advertised as a gaming laptop. Usually these listings may run from around $350 to $600, which is suspiciously cheap for a gaming laptop. In general, our advice is to ignore these third party listings like the plague.
When's the best time to pick up a gaming laptop deal?
Luckily for gamers on a budget, gaming laptop deals tend to be a weekly feature over at most of the big retailers so there's always plenty to chose from. That said, there are definitely high points throughout the year, namely big sales events such as Black Friday, Cyber Monday, and Amazon Prime day which can yield great results for those willing to wait. And as several of our picks from this week show, Labor Day sales have provided some excellent savings, as well.
Our top tip - do your research. Narrow down which model and specs you want and check-in at your favorite retailers each week. Alternatively, let TechRadar simply do all the work for you and become a regular visitor to this page or our dedicated deals feed.
Check out our page on the ongoing 4th of July sales - now currently available at many retailers.
Sign up to receive daily breaking news, reviews, opinion, analysis, deals and more from the world of tech.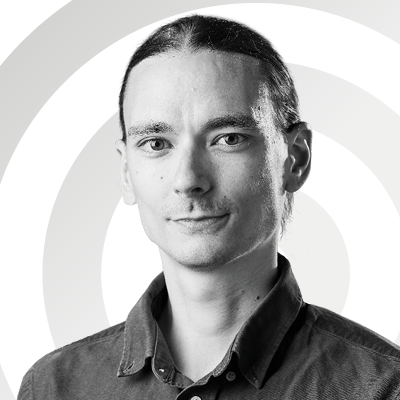 Alex is deals editor at TechRadar. With over three years of experience on-site and eight years working in e-commerce, Alex has made it his personal mission to share all his favorite tips, bargains, and deals with our readers here at TechRadar. At work, he specializes in computing, phones, and covering huge sales events like Black Friday and Amazon Prime Day. Outside of work, you'll find him indulging his keen love of photography and PC gaming, or down at the local climbing gym hanging off boulders far too difficult for his abilities. His editorial bylines also include contributions to T3 and GamesRadar.