The best Razer Blade gaming laptop deals for September 2023
Save some serious cash on your next Razer Blade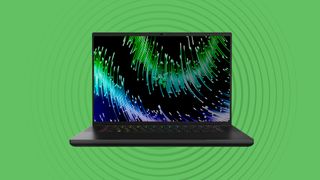 (Image credit: Future)
Razer Blade gaming laptops are some of the most premium machines money can buy, and carry a hefty price to match their stylish looks. Subsequently, it can pay dividends to be on the lookout for Razer Blade deals, sales, and generally research the best prices thoroughly before you commit.
We've put together this handy buyer's guide to tell our readers everything they need to know about these premium machines, plus get them the best prices possible on Razer Blade deals - regardless of which model they're looking for.
We've just updated this page with the latest 2023 Razer Blade 15, Blade 16, and Blade 18 models so you can directly compare them to all the other models on the market right now. We're yet to review these newer models personally here at TechRadar but our initial impression is that they're shaping up to be real contenders thanks to their 13th gen Intel chips and RTX 4000 series graphics cards. Note, however, that they are very pricey at launch and it's likely going to be a while until we see the best Razer Blade deals hit these models.
Overall, these aren't cheap gaming laptop deals by any stretch of the imagination but you'd be surprised at how big discounts can be on some machines. Older models or models about to be superseded in particular can have discounts ranging anywhere between $300 to $800 off (up to £800 off in the UK) - especially around big retail events like Black Friday.
Generally speaking, Razer Blade laptops have quite a few specs for each model, so there's quite a bit of wiggle room if you're not fussed about getting truly top-end components. Bear in mind, however, that you do tend to pay a premium for upgrades like higher refresh rate monitors in general. We've included detailed specs sheets alongside today's Razer Blade deals, and you'll also find detailed reviews with all the information you'll need to weigh up any prospective purchase.
Today's best Razer Blade gaming laptop deals
Razer blade laptop deals: 2023 models
Razer Blade 14 (2023)
Tons of power in a tiny chassis
CPU: AMD Ryzen 9 7940HS | Graphics: RTX 4060 - RTX 4070 | RAM: 16GB - 32GB DDR5 | Screen: 240Hz QHD+ | Storage: 1TB to 2TB NVMe
Superb performance for the size
The most portable 2023 model
240Hz QHD+ display
No Intel chipset options
Razer has refreshed its incredibly popular 14-inch Blade model for 2023, adding the option for either an RTX 4060 or RTX 4070 graphics card and the latest Ryzen 9-7940HS chipset. While you don't get the same customization options with this smaller 14-inch machine as on the larger models, these specs are more than enough to get you great performance - especially when you factor in this machine's size.
At 14-inches, the Razer Blade 14 is the most portable of the 2023 lineup from Razer and likely the best choice if you're happy to skip out on absolute gaming performance in favor of a lightweight machine. With a 240Hz QHD+ display, you're not missing out on any resolution with the Blade 14, even if it is a smaller machine.
Razer Blade 15 (2023)
CPU: Intel Core i7-13800H | Graphics: RTX 4060 - RTX 4090 | RAM: 16GB - 32GB DDR5 | Screen: 240Hz QHD+ | Storage: 1TB to 2TB NVMe
Portable design
Lower starting price versus other models
Still extremely expensive
Razer has updated the Blade 15 model for 2023, making the machine slightly smaller (15.6 inches down to 15) while also bringing it in line with the competition with the latest Intel chips and RTX 4000 series of graphics cards. With its modest size, the Blade 15 is going to be a good option for most users looking to balance power and portability - especially because it comes in at a lower asking price versus the new Blade 16 and Blade 16 models.
Prices start at $2,499 / £2,499 for the baseline model featuring an RTX 4060 graphics card and Intel Core i7-13800H CPU, while the upgraded RTX 4070 model comes in at $2,799 / £2,849. Note that both models come with a 240Hz QHD 1440p display, 16GB of DDR5 RAM, and a 1TB SSD.
Razer Blade 16 (2023)
The first dual-mode display on a laptop
CPU: Intel Core i9-13950HX | Graphics: RTX 4060 - RTX 4090 | RAM: 16GB - 32GB DDR5 | Screen: 240Hz QHD+, Dual-mode UHD+/FHD+ | Storage: 1TB to 2TB NVMe
Unique dual-mode display
RTX 4000 graphics cards
Expensive if you want all the features
The Razer Blade 16 is one of two new sizes for 2023 alongside the larger 18-inch model, but it's the only model (so far) to feature an interesting dual-mode display option. This particular feature is available on the pricier variants but comes with the distinct advantage of being able to switch between a 120Hz 4K mode and a 240Hz 1440p mode. It's a novel option, and great for those who want to use their machine for both work and gaming.
Specs-wise, the Razer Blade 16 comes kitted out with an Intel Core i9-13950HX on all models and your choice between an RTX 4060, RTX 4070, RTX 4080, or RTX 4090 graphics card. Prices for this model start at $2,699 / £2,699 for the baseline RTX 4060 model with 16GB of DDR5 RAM and a 1TB SSD.
Razer Blade 18 (2023)
The biggest Razer Blade ever
CPU: Intel Core i9-13950HX | Graphics: RTX 4060 - RTX 4090 | RAM: 16GB - 32GB DDR5 | Screen: 240Hz QHD+ | Storage: 1TB to 2TB NVMe
Lavish 18-inch display
Not the most portable
The Razer Blade 18 is another new model for 2023 alongside the smaller Razer Blade 16. Simply put, the Blade 18 is just an upscaled version of that model with the same configurations and no option for the unique dual-mode display.
As the largest gaming laptop Razer has made so far, the Razer Blade 18 is very much aimed at being a desktop replacement. Its relative lack of portability makes it a niche product for sure, but one that's more than capable of offering a comfortable gaming session and more than enough power thanks to the latest components from Nvidia and Intel.
Prices for this model start at $2,899 / £2,899 for the baseline model with an RTX 4060 and Intel Core i9-13950HX. Upgrades include the option to jump up to an RTX 4070, RTX 4080, RTX 4090, and up to 32GB of DDR5 RAM and a 2TB SSD.
Razer blade laptop deals: 2022 models
Razer Blade 15 (2022)
Last year's flagship machine
CPU: Intel Core i7-11800H - i9-12900H | Graphics: RTX 3060 - RTX 3080 | RAM: 16GB - 32GB DDR4 | Screen: 144Hz to 360Hz FHD, 240Hz QHD, 144Hz UHD | Storage: 512GB to 1TB NVMe
12th gen Intel Core chips
Thunderbolt 4
11th gen chips on baseline model
Still no AMD...
Our listing for the 2022 Razer Blade 15 model is actually a combination of a late-2021 baseline model and the newest early-2022 advanced model. Sounds a little complicated but it's fairly straightforward - the cheaper 'Base' models come with an Intel Core i7-11800H processor, an RTX 3060 or 3070, and a lower refresh rate monitor. The fancy advanced models come with a choice of the latest 12th gen Intel Core i7 or i9 processors, up to an RTX 3080 Ti for the GPU, and displays with super-speedy refresh rates and resolutions of up to 4K.

The 2022 (late 2021) Razer Blade 15 model starts at $1,799.99 for the RTX 3060 model and is a good starting place for anyone looking for a nice balance between price and performance. As a yardstick, it's worth measuring all Razer Blade gaming laptop deals against the latest Blade 15 Base model to determine how much bang for the buck you're getting. If you spot an older model with a $200 discount but an older GPU, it might be worth going for the latest Base model instead.
Generally speaking, discounts on the latest models tend to be fairly rare, even over Black Friday, but you'll often find Razer itself offering freebies and bundles with its latest models. Added up, the overall discount on these bundles doesn't tend to be too great, but it's a good way to get some peripherals on the side.
Razer Blade 17 (2022)
Desktop power... at a price
CPU: Intel Core i7-11800H - i9-12900H | Graphics: RTX 3060 - RTX 3080 | RAM: 16GB - 32GB DDR4 | Screen: 360Hz FHD, 240Hz QHD, 144Hz UHD | Storage: 1TB NVMe
12th gen Intel Core chips
Thunderbolt 4
11th gen chips on baseline model
Still no AMD...
If you're a power user with seriously deep pockets, then you may want to consider the 2022 Razer Blade 17 - the powerful, most premium, and largest gaming laptop in the brand's latest lineup of machines. This model starts at $2,699 / £2,999 at launch and is very much aimed at the high-end crowd who want a desktop-like experience.
As with all Razer Blade gaming laptops, the Blade 17 comes with a number of configurations - from an RTX 3060 model with a 165Hz QHD display all the way to an RTX 3080 Ti model with a 144Hz UHD 4K display - the latter of which will set you back an eye-watering $4,299.99 at launch. Unlike with the 15.6-inch model, there are no 'Base' models with the Blade 17. Regardless of which model you opt for, you're jumping into the deep end with no compromises in the specs... or the price, unfortunately.
Gaming laptop deals on the latest Razer Blade 17 models tend to be pretty rare at launch. Generally speaking, you'll have to wait until the next generation comes out until you can get a really juicy discount. Black Friday tends to be a good time to check in as not only is it traditionally the best time for laptop deals overall, but the next generation of Razer Blade machines are often just around the corner at that point. We've seen discounts range all the way up to $1,300 off in previous years, although it will be quite some time until an RTX 3000 series model hits this kind of discount.
The new AMD-based kid on the block
CPU: AMD Ryzen 9 5900HX | Graphics: RTX 3060 - RTX 3080 | RAM: 16GB DDR4 | Screen: 144Hz Full HD to 165Hz QHD | Storage: 1TB NVMe
Small, but incredibly powerful
Competitively priced... for Razer
Less configurations than the intel-based systems
Undervolted GPUs
2021 has heralded a new direction from Razer with a brand new Blade model featuring two never before seen features - a 14-inch screen and AMD-based CPU. Very much an answer to the ever-popular Asus Zephyrus G14, the new Razer Blade 14 straddles the gap between the lighter, more 'ultrabookey' Stealth 13 and the standard Razer Blade 15.
While slightly smaller than your average bear, the Razer Blade 14 still rocks that beautiful aluminum chassis and puts out very respectable performance indeed. It's far, far more powerful than the Stealth 13 and only slightly behind the Razer Blade 15 - depending on the configuration of the latter. Amazingly, at just 0.66 inches thick and under 4 lbs in weight, the Razer Blade 14 doesn't lose much portability as a trade-off for that power. In short, it's a very compelling choice if you've got the coin to spend and want something that's going to fit in your bag while not sacrificing performance. Bear in mind, however, that it does have a much bigger power brick than the Stealth 13.
Debuting at $1,799.99 / £1,799 also makes the Razer Blade 14 surprisingly good value on its baseline RTX 3060 model too. That said, upgrade that 144Hz screen to a 160Hz QHD panel and either to an RTX 3070 or 3080 and the costs quickly spiral, however. It's also worth noting that these expensive GPUs won't be drawing a huge amount of power compared to cards in similarly specced-out 15.6-inch machines either, so if you're looking for raw performance, consider the Blade 15.
Savings-wise, we don't expect the Razer Blade 14 to be on sale this year due to the demand, hype, and relative youth of the model. That said, it could definitely be worth keeping an eye out over Black Friday and Cyber Monday.
Buying advice
Are Razer laptops worth it?
Ask any Razer Blade laptop owner whether it's worth it and you'll probably get a resounding yes - they're definitely a brand with a loyal, albeit niche following. That said, for the average gamer who just wants a machine that has a good performance to price ratio, they're definitely a harder sell when it comes to value.
Let's face it, you're definitely paying extra for style points here as opposed to outright performance. That alone will put some off, however, for others it's more than worth it considering how gaudy most gaming laptops are. Subsequently, you'll probably have to weigh up how much that premium experience means to you when you're choosing a product.
Razer laptops are, by all accounts, stunning machines with chassis' that rival even the plushest ultrabooks from Apple and Dell. Other gaming brands, while catching up, definitely struggle to match them, and it's a marvel that Razer can pack so much power into cases so thin. So, if you want something that looks great, runs well, and comes in a fairly light footprint, Razer laptops may just be worth that extra premium for you.
Is now a good time to buy a Razer Blade laptop?
Right now's a pretty good time to be checking out Razer Blade prices we'd say. Alongside a slew of great new releases for 2023, older Razer Blade machines should now be falling in price as retailers look to clear out that old stock. Subsequently, you've got quite a lot of choice right now when it comes to Razer Blade deals, although admittedly you could be waiting for a while for a big discount on a 2023 model.
Other peak times to be checking out Razer prices are over the big sales events of Black Friday and Cyber Monday. Both these events come much later in the year, but as a rule of thumb, tend to be the time when online retailers offer up the lowest prices on electronics in general.
Other gaming laptops
Want to see what other discounted gaming laptops are available this week? We'll round up a few alternatives just down below, but we really recommend also checking out our bespoke cheap gaming laptop deals page for more. On this page, you'll find a highly curated list of laptops that are specifically selected for their gaming performance and value - something that we all know isn't a strong suit for Razer Blade deals generally speaking.
Another great page to visit is this week's best Alienware gaming laptop deals page, where you'll find Razer's main competition in regards to premium up-market machines. Alienware laptops tend to have a little bit more of a gaudy appearance overall, but on the whole do offer some great high-end components for the money.
Check out our page on the ongoing 4th of July sales - now currently available at many retailers.
Sign up to receive daily breaking news, reviews, opinion, analysis, deals and more from the world of tech.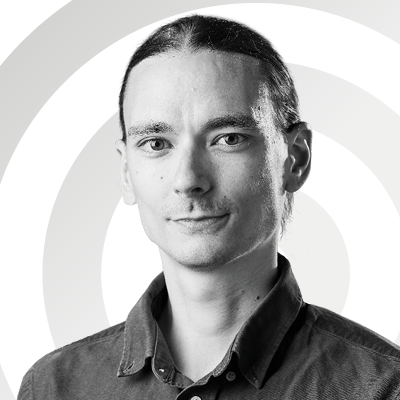 Alex is deals editor at TechRadar. With over three years of experience on-site and eight years working in e-commerce, Alex has made it his personal mission to share all his favorite tips, bargains, and deals with our readers here at TechRadar. At work, he specializes in computing, phones, and covering huge sales events like Black Friday and Amazon Prime Day. Outside of work, you'll find him indulging his keen love of photography and PC gaming, or down at the local climbing gym hanging off boulders far too difficult for his abilities. His editorial bylines also include contributions to T3 and GamesRadar.