The best gaming PCs are almost like battlestations. With Nvidia's Super RTX graphics cards or AMD's Navi cards as well as Intel's Comet Lake processors, these gaming computers are more powerful than ever before. And, they really let you get the most out of the best PC games, which have been pushing the boundaries of what a truly engaging and immersive title means.
Whether you're gaming competitively or you want to turn up the graphics without hampering gameplay, you'll need something with some serious muscle. The best gaming PCs boot up and run graphics-intensive AAA games without breaking a sweat. As a plus, they can also be affordable, thanks to the fact that many of the best processors and best graphics cards now come with a surprisingly reasonable price tag.
We gathered the best gaming PCs for you, from the best budget gaming PC to something that you can blow all your money on. We've also included our price comparison tool so you can also get the best available price when you're ready to hit 'Buy.'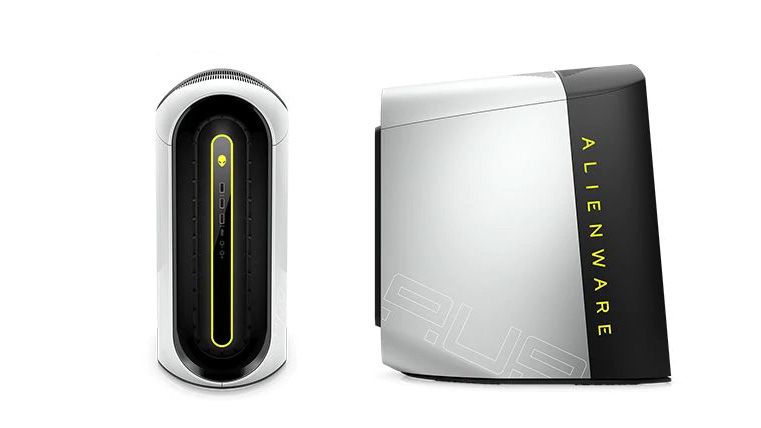 With AMD's solid campaign to win the CPU and GPU markets, it's no surprise that many of the best PCs are switching over Team Red's cause. Our favorite Alienware Aurora gaming desktop PC line is among them, fitting its R10 models with AMD's powerful yet affordable Ryzen CPUs. Not only do these deliver brute strength when it comes to gaming, but they also tout affordability, giving budget gamers to partake in what those with souped up rigs experience everyday without burning a hole in their pockets. This is the best PC for gaming, bar none.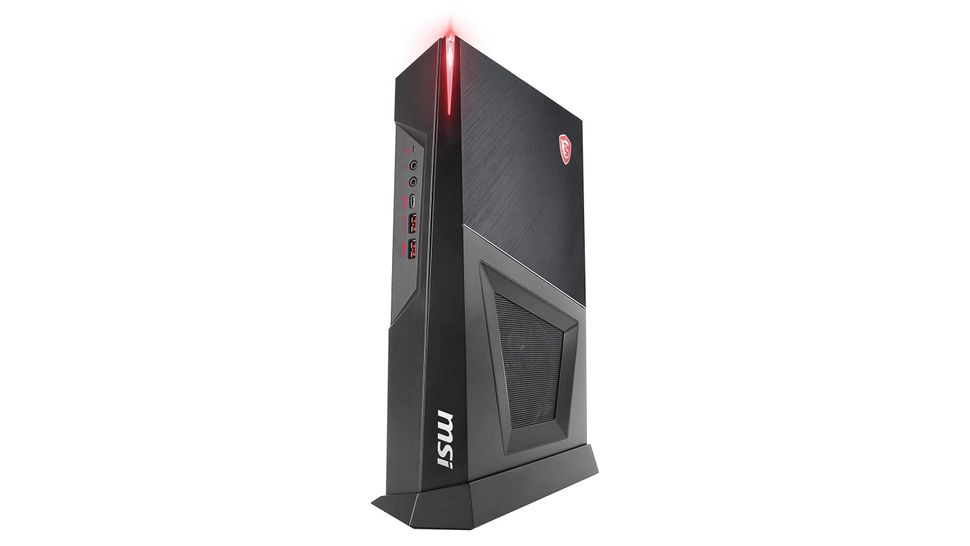 If space is an issue, or you simply want a gaming PC set up right in your living room, then the MSI Trident 3 10th is worth considering. This isn't just one of the smallest gaming PCs we've ever seen, not much larger than a gaming laptop; it's also more affordable than the competition with equivalent hardware. Without draining your wallet while touting a smaller footprint, the specs inside will be more than enough to ensure an excellent experience. And, as long as flashy RGB lighting and liquid cooling aren't vital – and you don't care much about upgradeability, you've got a winner in this.
Read the full review: MSI Trident 3 10th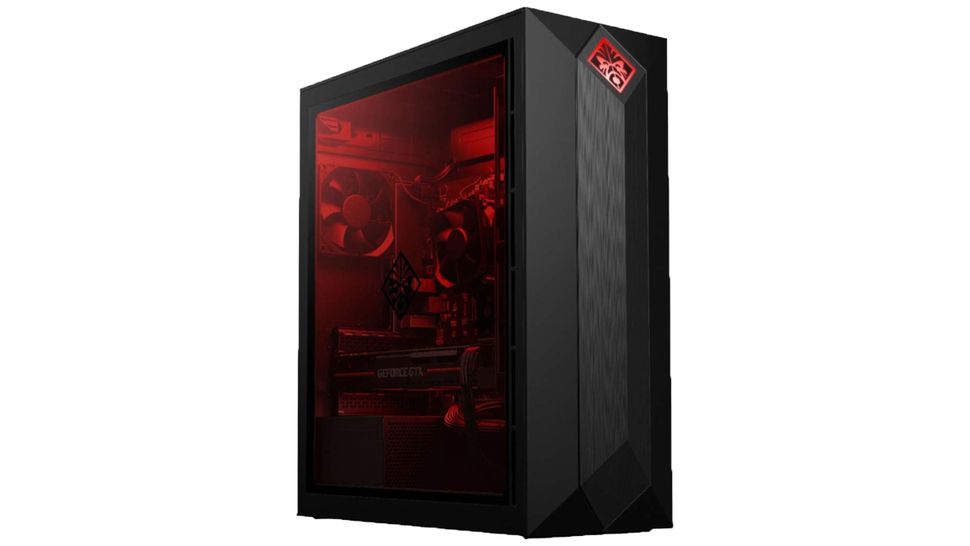 This rectangular monster is definitely worthy of its moniker as it boasts lots of power… more than enough, in fact, for most gamers' needs. When you've the funds for an upper-tier configuration, you'll get a behemoth. Unfortunately, budget minded buyers will have to be satisfied with gameplay at medium settings, since the lower end models don't pack the same firepower. Still, because of its high upgradability and tool-less design, such buyers are only an upgrade or two from the best gaming experience on Ultra or Max settings. Plus, we've honestly seen more expensive machines for those specs. If you're looking for the best gaming computer for cheaper, this HP PC is worth looking into.
Read the full review: HP Omen Obelisk review
Never underestimate this compact PC because of its size. The Corsair One a100 is one incredibly powerful machine, packing internals like the legendary AMD Ryzen 9 3950X and Nvidia's unbeatable RTX 2080 Ti into a tiny chassis that would disappear into the background had it not been for its stylish RGB. Coupled with 32GB of memory and lots of storage space, this one's a boon for the professional creative types as well. Rightly so, as they're among the very few who can truly afford that hefty price tag. If you want something that looks cool and runs all the best games, the Corsair One a100 is the best gaming PC for you… if you have a ton of cash to throw, that is.
Read the full review: Corsair One a100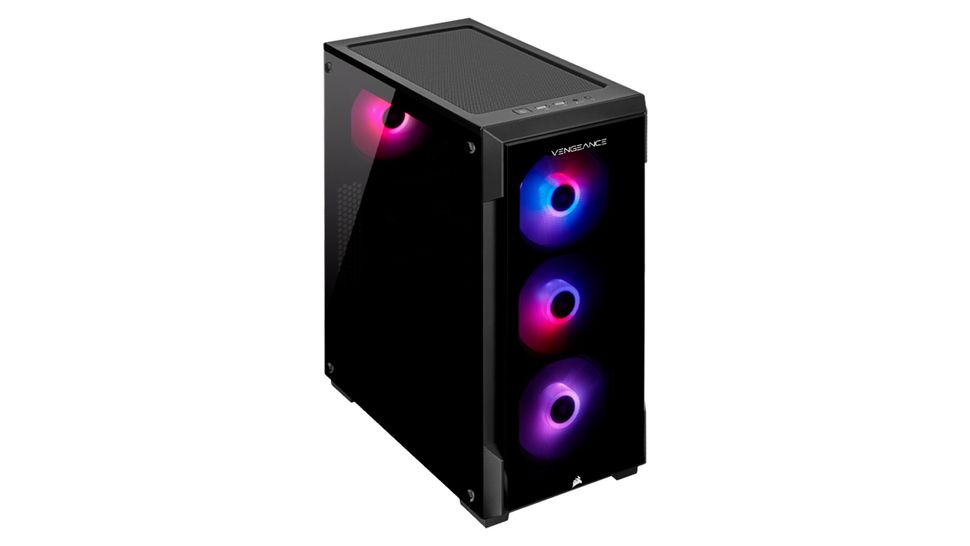 Blending its sleek mid-tower design with clever LED lighting controls and top-tier specs, the Corsair Vengeance i4200 is no slouch, even at its lower configuration (there are only two). It's the more powerful one that you'd want to go for here – starting at $2,000, you might as well go big – with breathtaking specs like the Intel Core i7-10700KF and NVIDIA GeForce RTX 2080 Super as well as up to 32GB of memory. If you're a hardcore gamer, then this is one of the best gaming PCs for you without going completely broke. Though get ready to shell out a bit more for an external SSD, if you find the storage offerings a bit lacking.
Read the full review: Corsair Vengeance i4200
It's downright impressive how much power the MSI Trident A Plus boasts under the hood, especially considering its slim and small-ish form factor. The self-proclaimed most compact gaming desktop right now isn't all talk, it walks the walk too with its 5.1 x 15.06 x 15.6-inch size. For superb performance, it offers 9th-generation Intel Core processors, up to Nvidia GeForce RTX 2080 graphics card and 16GB of memory. While it's not necessarily kitted out, it still spells sheer power. This small yet mighty gaming PC also delivers 4K gaming experience, customizable Mystic Light RGB LED design and the Silent Storm Cooling 3.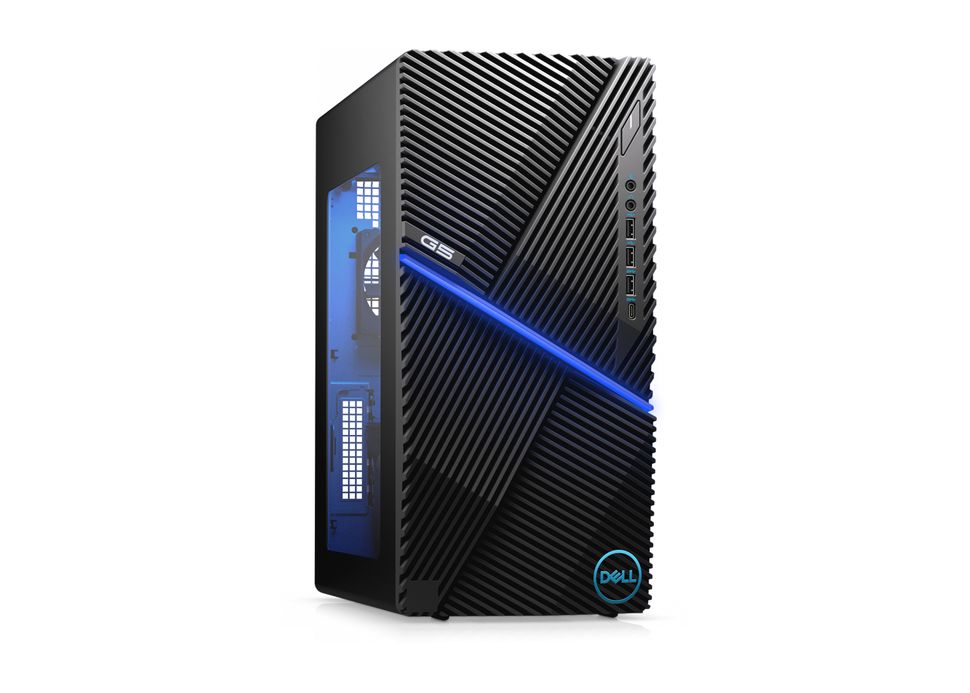 A unique chassis coupled with a price to beat, Dell's latest in its G series gaming PCs is a solid contender in budget gaming. The Dell G5 boasts 9th-generation Intel chips as well as Nvidia's most powerful gaming GTX and RTX graphics cards, starting with an i3 processor and the GTX 1650 to handle many powerful games without burning a whole in your pocket. Of course, if you've got more case to spare, it's VR ready configurations are also on hand, though even those are absolutely affordable.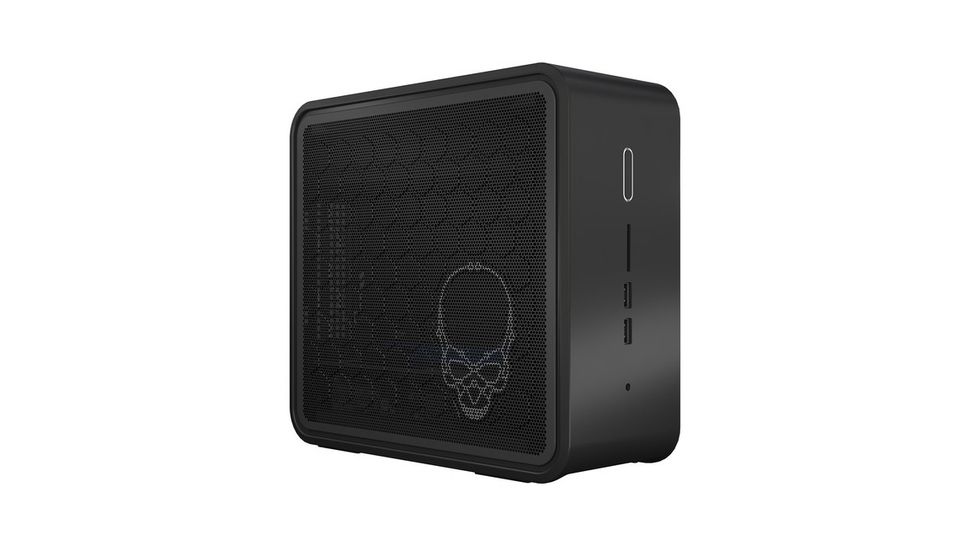 Intel's NUC has come a long way from its humble beginnings. For example, while the previous Hades Canyon didn't come with a RAM or storage, the newer Ghost Canyon has both. In fact, not only does it have more offerings now in terms of specs, but it's also highly configurable so you can personalize it to your liking before hitting that buy button. With 9th-generation Intel Core chips, up to 64GB of memory and up to 4TB dual storage, we're all for it. The only catch is that it's pricier now as well. The lower configurations are still quite affordable, and the best gaming desktop PC for the budget- and portability-conscious. However, you may want to stay away from the highest configurations.