The HP Victus 15L is one of those almost-there types of computers with solid 1080p performance at a fairly reasonable price. The port selection on the front of the PC is pretty great. However, its size is both a blessing and a curse, as it's the perfect size for cramped desks but contributes to this computer's issues with overheating.
Pros
+

Solid gaming 1080p performance

+

Doesn't take up a lot of space

+

Lots of accessible ports

+

Very affordable at cheapest configurations
Cons
-

Cramped design lends itself to potential overheating

-

Construction could be more robust
Why you can trust TechRadar We spend hours testing every product or service we review, so you can be sure you're buying the best. Find out more about how we test.
HP Victus 15L: Two-minute review
Budget gaming machines like the HP Victus 15L are always an exercise in compromise. They don't require you to sell an organ just to afford them, but they do require that you live with turning down the settings in more demanding games, sticking to a 1080p resolution, and skipping features like HDR and ray tracing.
Those compromises are always going to be a part of the conversation with the best budget gaming PCs. Unlike some of the best gaming PCs, it's just something you'll have to accept when trying to keep the price down.
The HP Victus 15L, reviewed here, is fairly capable at running even the latest games at medium settings at a 1080p resolution. And, its form factor makes it perfect for those with cramped spaces. Though it only really sets itself apart from the competition with its plethora of ports accessible on the front of the machine, it is a nice option for budget-minded gamers.
Unfortunately, part of the compromise with the HP Victus 15L is dealing with its tendency to overheat, causing performance issues when pushed too hard. If you can toe that line, you'll be fine. Otherwise, you may want to save up for a more powerful machine.
HP Victus 15L: Price and availability
How much does it cost? $1,399.99 / £1,049.99 (about AU$2094.65)
When is it available? Available now
Where can you get it? Available in the US and UK
The HP Victus 15L, as the budget option in HP's gaming lineup, can be had for quite cheap. Its base configuration of an AMD Ryzen 5 5600G CPU, AMD Radeon RX 6400 GPU, 8GB of RAM, and 256GB SSD goes for $779.99 in the US. While those in the UK don't have access to any of the AMD-equipped models, the cheapest configuration sporting a 13th-Gen Intel Core i5, Nvidia GeForce GTX 1660, 8GB RAM, and 512 GB SSD will only set you back £699.98.
The kitted out model, reviewed here, comes with a 12th-Gen Intel Core i7, Nvidia GeForce RTX 3060, 16GB RAM, and a 512 GB SSD / 1TB HDD storage combo and goes for a reasonable $1,399.99 / £1,049.99 / about AU$2094.65. If that seems a little high, just remember that HP likes to regularly discount its models.
As with most computer product lines, the HP Victus 15L can get a little confusing as you can get this kitted out configuration with a 13th-Gen Intel Core i7 for the same price. And, those in the UK will end up with an Intel Core i5 CPU as well as a 1TB SSD instead of the SSD and HDD combo.
Unfortunately, the Victus 15L doesn't seem to be available yet in Australia. But, based on the landing page for the company's Australian website, it should eventually make its way there.
HP Victus 15L: Specs
The HP Victus 15L comes in a few configurations, sporting both AMD and Intel processors as well as AMD and Nvidia graphics cards.
Swipe to scroll horizontally
| | HP Victus 15L |
| --- | --- |
| Price: | $1,399.99 / £1,049.99 (about AU$2094.65) |
| CPU: | Intel Core i7-12700 |
| Graphics: | Nvidia GeForce RTX 3060 |
| RAM: | 16 GB DDR4 |
| Storage: | 512 GB PCIe NVMe M.2 SSD + 1 TB 7200 rpm SATA HDD |
| Ports: | Front:1x USB Type-C, 4x USB Type-A, 1x headphone/mic combo; Rear: 4x USB 2.0 Type-A, 1x audio-in, 1x audio-out, 1x mic, 1x RJ-45, 1x HDMI 2.1, 1x DisplayPort |
| Connectivity: | Realtek Wi-Fi 6 (2 x 2), Bluetooth 5.3 |
| Weight: | 13.91 lb (6.3kg) |
| Dimensions: | 6.1 x 11.71 x 13.27 in (154.9 x 297.43 x 337.06 mm) |
HP Victus 15L: Design
Basic no-nonsense design
Chassis is a little weak
Lots of ports on the front
A quick inspection of the HP Victus 15L will confirm the obvious. This is a budget machine, even in its most expensive configurations. It's a pretty straightforward, no-nonsense affair only spruced up by a single RGB zone of lighting in the shape of a V cut into the front. Available in white or black, it eschews see-through glass panels of more expensive gaming desktops for an all-aluminum covering.
Where the cost-cutting is most obvious is in the chassis. Though this computer was well-packed, the back panel of the chassis where the graphics card and power supply screw in came slightly warped with the review model. While it didn't affect performance, it is concerning. Also, when opening the computer up, the parts from the motherboard to the RAM are clearly of the most basic variety.
Image 1 of 4
As someone who's always been drawn to smaller form factors, the desktop's diminutive size is a nice welcome. Measuring in at 6.1 x 11.71 x 13.27 in, it doesn't require too much desk or floor space, ideal for more cramped situations like a dorm room.
I also appreciate the number of ports available on the HP Victus 15L, particularly on the front. There are four USB-A ports on the front, a USB-C port, and a headphone jack all lined up in a column below the power button. Usually, I find desktop computers, gaming or otherwise, to only sport a couple USB-A ports with maybe a USB-C thrown in on the front. As more peripherals move to wireless connectivity via a dongle, having easier access to a large number of ports is one of the more unique aspects of the Victus 15L.
The overall port count is probably on par with most gaming computers however, as there are just an additional four USB-A ports on the back, an audio in and out as well as mic input, as well as an HDMI and DisplayPort, not to mention the ones on the graphics card.
HP Victus 15L: Performance
Solid gaming performance
Susceptible to overheating
Suite of apps can help finetune
HP Victus 15L: Benchmarks
Here's how the HP Victus 15L performed in our suite of benchmark tests:
3DMark: Night Raid: 56,085; Fire Strike: 19,868; Time Spy: 8,919
GeekBench 5.5: 1793 (single-core); 10774 (multi-core)
CrossMark: Overall: 1774 Productivity: 1726 Creativity: 1894 Responsiveness: 1581
Total War: Warhammer III (1080p, Ultra): 72.2 fps; (1080p, Low): 200.4 fps
Cyberpunk 2077 (1080p, Ultra): 68.35 fps; (1080p, Low): 108.70 fps
Dirt 5 (1080p, Ultra): 80.2 fps; (1080p, Low): 186.8 fps
Handbrake 1.6: 5:14
If I had to use one word to describe the HP Victus 15L's performance, it would be mercurial. I've managed to play Battlefield 2042 on decently high settings on 4K at 60Hz yet booting up Control at 1080p, though at its highest settings causes the PC to literally restart.
What this means is that the performance that you can expect from an Nvidia GeForce RTX 3060 is there. But, when you hit its limits, the HP Victus 15L will do more than just give you slow performance. I had this computer restart on me a few times when I pushed it too hard.
Image 1 of 3
I believe this is because there are some issues with the design of this PC that can contribute to overheating. The smaller chassis with its cramped internals doesn't allow as much air circulation as you would find with bigger towers, while only a quarter of one side panel is vented.
This means that you have to be vigilant when getting the HP Victus 15L set up for gaming. To start, you'll want to stick with a 1080p resolution. It can handle medium settings with aplomb. I personally don't find ray tracing to add that much to my gaming immersion anyway, but I would keep that turned off here.
You can also take advantage of all the apps HP has included here to either troubleshoot issues including individual hardware checks or adjust settings for better gaming performance. The HP Omen app, which is pretty intuitive to use, is a great resource to keep tabs on internal temperature. More importantly, I was able to adjust performance settings including keeping the fans going to mitigate issues with overheating. Of course, those fans can get pretty loud.
Should you buy the HP Victus 15L?
Swipe to scroll horizontally
Stormforce Gaming Onyx 6164

| Attributes | Notes | Rating |
| --- | --- | --- |
| Price | Starting at under $800 / £800, the HP Victus 15L doesn't require you to break the bank for access to a solid gaming experience. | 4.5 / 5 |
| Design | A small form factor and plenty of front-facing ports are somewhat offset by budget materials. | 4 / 5 |
| Performance | While you get solid gaming performance, watch out for issues with overheating. | 3.5 / 5 |
| Total Average | The price to performance ratio as well as some design choices make this a solid choice for those with a limited budget. | 4 / 5 |
Buy it if...
You're on a budget
PC gaming is an expensive hobby. If you want a desktop that won't break the bank, then the HP Victus 15L might be the one for you.
You don't have much space
The HP Victus 15L's small form factor is ideal for those who have limited space. Most gaming PCs are going to be quite bigger (or much more expensive).
You need those accessible ports
All those front-facing ports, as minor as it seems, is a quality-of-gaming-life addition that I would love to see on more gaming PCs.
Don't buy it if...
You can afford something more robust
The HP Victus 15L makes some sacrifices to meet its price point. If you don't have to limit your budget, you should consider something more robust.
You want to game at the highest settings or 4K
Even the most kitted out version of this computer has its limitations. So, if you care about playing at a 4K resolution, maxing out settings, or using Ray Tracing, you'll want to get something with a bit more firepower.
HP Victus 15L: Also consider
Swipe to scroll horizontally
| | HP Victus 15L | Legion Tower 5 Gen 6 (AMD) | Alienware Aurora R15 |
| --- | --- | --- | --- |
| Price: | Starting at $779.99 (about £621.52, AU$1161.76) | $664.99 / £538 / AU$994 | Starting at $1,399.99 (around £1,175 – $5,559.99 / £5,799) |
| CPU: | From AMD Ryzen 5 5600G | AMD Ryzen 5 5600G | From 13th Gen Intel Core i5 13400F |
| Graphics: | From AMD Radeon RX 640 | AMD Radeon RX 6500 XT 4GB GDDR6 | From Nvidia GeForce RTX 3050 |
| RAM: | 8GB – 16GB | 8GB DDR4 | 8GB – 64GB |
| Storage: | From 256 GB PCIe NVMe M.2 SSD | 512GB SSD PCIe Gen4 | From 256GB SSD |
| Ports: | Front:1x USB Type-C, 4x USB Type-A, 1x headphone/mic combo; Rear: 4x USB 2.0 Type-A, 1x audio-in, 1x audio-out, 1x mic, 1x RJ-45, 1x HDMI 2.1, 1x DisplayPort | 4 x USB Type-A 3.2, 2 USB Type-A 2.0, 1 x USB Type-C, 1 x Headphone jack, 1 x Microphone jack, 1 x audio jack, 1 x RJ45, 1 x Ethernet port, 1 x HDMI port, 1 x DVI port | Front: 3x USB-A, 1x USB-C, 1x headphone / mic combo; Rear: 6x USB-A, 2x USB-C, RJ45, 1x optical, 1x coaxial, 1x mic, 1x line-in, 1x line-out, 1x center / sub, 1x rear surround, 1x side surround, 1x external antenna |
| Connectivity: | Realtek Wi-Fi 6 (2 x 2), Bluetooth 5.3 | Wi-Fi 6 2x2 AX & Bluetooth 5.1 | Wi-Fi 6E AX211 (2x2) & Bluetooth 5.2 |
| Weight: | 13.91 lb (6.3kg) | 30.8 lbs (14 kg) | Starting at 28.73 lbs (13.03 kg) |
| Dimensions: | 6.1 x 11.71 x 13.27 in (154.9 x 297.43 x 337.06 mm) | 16.2 x 15.6 x 8.1 inches / 411 x 396 x 205mm (W x H x D) | 20.1 x 8.86 x 20.8 inches (510 x 225 x 529 mm) |
If our HP Victus 15L review has you considering other options, you should consider…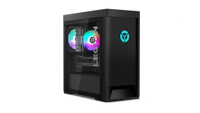 Lenovo Legion Tower 5 Gen 6 (AMD)
The Lenovo Legion Tower 5 Gen 6 (AMD) is not going to break any gaming performance records but it gets the job done. More importantly, it does so at quite an affordable price.
Check out our full Lenovo Legion Tower 5 Gen 6 (AMD) review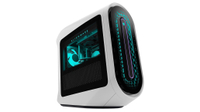 Alienware Aurora R15
While a bit on the pricey side, even when getting a lower specced configuration, the Alienware Aurora R15 is a powerful and gorgeous looking desktop that will meet all your gaming needs.
Check out our full Alienware Aurora R15 review
How I tested the HP Victus 15L
I tested for a week
I played a variety of games
I opened it up and checked out the internals
Having used the HP Victus 15L for a week, I played a variety of games on it, including Far Cry 6, Control, Battlefield 2042, and Cyberpunk 2077. I tried them at different graphics settings as well as different resolutions.

When I encountered issues with overheating, I went through all the diagnostics available and messed with the different apps. I also opened up the computer to see what it looked like inside and how everything was connected.

I've spent the last few years reviewing tech gear for gaming and otherwise, where I've gotten a feel for what to look for and how to put a piece of kit through its paces to see whether it's worth the recommendation. And, I've spent even longer playing computer games so I have an understanding of what gamers look for to get the most out of their titles.

First reviewed June 2023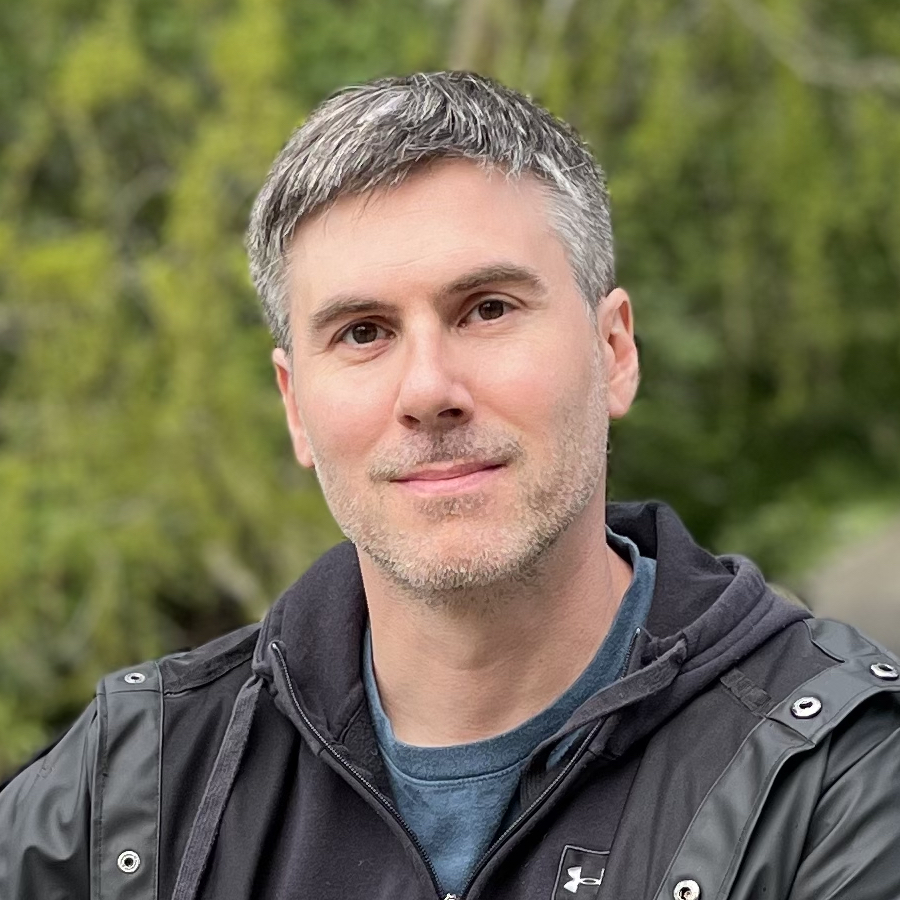 James Holland loves audio gear! So much so that he covers all the ins and outs, good and bad for Tech Radar and T3. Where does that so-called expertise come from? Not only is he a lifelong music-lover but he also works in the music industry and is a musician. When not testing headphones or listening to music, he loves to travel, rage at the latest PC games, and eat off-the-beaten-path but not too off-the-beaten-path food.