The best monitors 2023: top displays for every budget and resolution
Best
Contributions from
last updated
What's the best monitor you can buy in 2023?
VERDICT
REASONS TO BUY
REASONS TO AVOID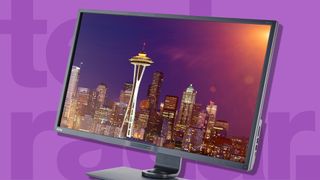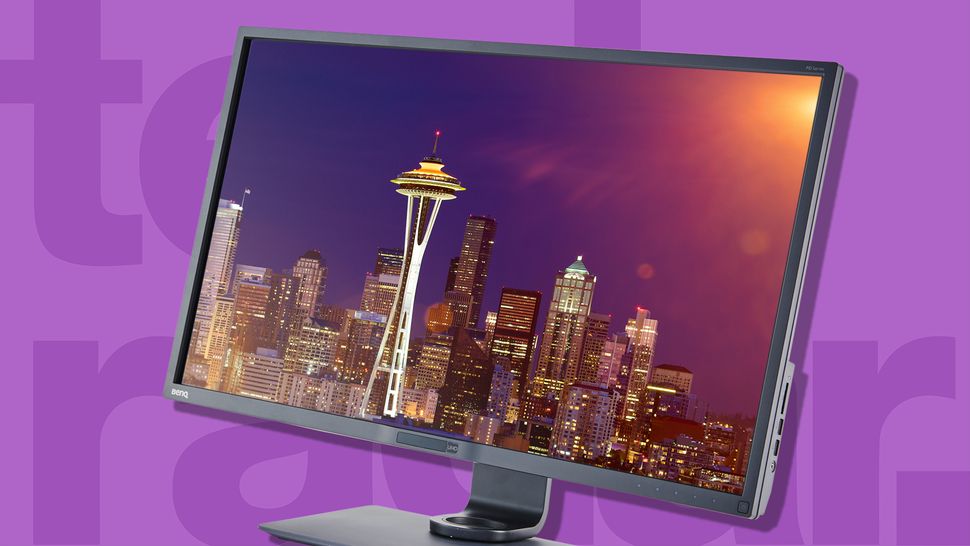 (Image credit: Future / BenQ)
Editor's Note: December 2023
This month, we've got a new impressive entry that you'll be hard-pressed to find rivals for: the Samsung Odyssey OLED G9, Samsung's ultrawide gaming monitor.
Michelle Rae Uy, Reviews and Buying Guides Editor, Computing
The best monitor for you depends on your everyday needs. You don't have to, for example, blow your budget and get the priciest, most kitted-out option if you just need something for productivity. On the other hand, a typical productivity monitor may not be enough if you need something for gaming or content creation.
Luckily, due to the the plethora of options out there, finding the ideal display for your needs isn't hard. It's just a matter of considering your day-to-day needs and your budget, much like you would a display's build, performance, features, and design.
We're also here to help. We do a lot of work with all kinds of displays over the years so we know how having the best monitor is an essential component of any PC, especially the best computer setups for work and playing PC games, whatever the case may be. And, we know which ones to recommend for every type of user, whether you're looking for the best 5K and 8K monitors for creative work or the best high refresh rate monitor.
Below we've broken down our top picks of the year – from the best 144Hz 4K monitors and to the best monitors for video editing, compiling them in this handy guide to make your buying decision easier than ever. We've also written up a guide for how to pick the best monitor and included the best cheap gaming monitor deals to help you find what you're looking for, no matter what your need or budget might be.
The best monitor 2023
The best monitor overall
Specifications
Resolution:
3,840 x 2,160
Color support:
100% Rec.709, 100% sRGB, 95% P3
Reasons to buy
+
Excellent color accuracy
+
A wide range of connectivity options
+
Sleek design with thin bezels
Reasons to avoid
-
Expensive compared to other 4K monitors
-
Poor built-in speakers
The BenQ PD2725U may be targeted towards creative professionals, but the great thing about this Mac-friendly, Thunderbolt 3-armed 4K display is that it's actually pretty affordable for what it offers. We found during our testing that it doesn't just offer a range of connectivity options, boasts a sleek, modern design, and comes abundant with multitasking features like Picture-by-Picture and Picture-in-Picture modes.
Being a creator's tool, it delivers excellent color accuracy – as well as crisp images and 95% Display P3 color coverage. So, though its built-in speakers didn't show a lot of promise, it's still a fantastic display for creators. However, it's the price tag that makes it ideal for everyone else. Sure, there are much cheaper 4K options on the market – case in point, our budget pick on this list – but if you want top-notch image quality, this one is actually pretty attainable for non-pro users as well.
Read our full BenQ PD2725U review
The best budget display
Specifications
Resolution:
3,840 x 2,160
Color support:
100% Rec.709, 100% sRGB, 95% P3
Reasons to buy
+
Excellent color accuracy
+
A wide range of connectivity options
+
Sleek design with thin bezels
Reasons to avoid
-
Expensive compared to other 4K monitors
-
Poor built-in speakers
There's a handful of budget 4K monitors on the shelves, but the Monoprice 32-inch CrystalPro may just be the best of them all. Not only is this a beautiful large display with a highly-adjustable stand for ergonomics, but for a cheap 4K display, it has a surprisingly rich feature set. We especially appreciate the 65W PD charging, a USB-A hub, and a great selection of ports that allows you to connect it to four different sources.
Of course, being a budget option, it does have its limitations. For example, we were surprised at the lack of control with the HDMI port. It didn't allow us to scale the display to the sizing and resolution we wanted when we hooked up our laptop via HDMI. However, an easy fix would be to use the DisplayPort or, more efficiently, the USB-C port, which would also charge the device.
Read our full Monoprice 32-inch CrystalPro review
Premium monitor for creative professionals
Specifications
Resolution:
3,840 x 2,160
Color support:
99% AdobeRGB, 95% P3, 100% sRGB
Reasons to buy
+
Improved brightness and color uniformity
+
USB-C connectivity
Reasons to avoid
-
Main connection bay is hard to reach
Pro-level displays are no longer the premium priced, inaccessible purchase they started out to be. At least as far as the BenQ SW321C PhotoVue is concerned. This 32-inch 4K photo monitor is up a step or two in terms of both performance and usability, featuring an incredibly wide color gamut of 99% of the Adobe RGB color space and 95% of DCI-P3.
If you're in the cinematography or photography sphere, that's exactly what you need. To test this monitor's performance, we ran software-based calibration using the SpyderX Elite colorimeter. And, its scores for color gamut, tone response, white point uniformity, contrast, luminance uniformity, color uniformity and color accuracy were excellent.
This monitor might be a little bit older than most, but it's still got serious performance chops for professional users, and the fact that it's just slightly out of date means you're likely to find it for a bargain at a lot of retailers. And, that's on top of all the other features this monitor boasts.
Read our full BenQ SW321C PhotoVue review
The best curved 4K gaming monitor for most people
Specifications
Resolution:
3,840 x 2,160
Refresh rate:
144Hz (160Hz OC w/ DisplayPort 1.4)
Color support:
93% DCI-P3, 123% sRGB
Reasons to buy
+
Great image quality and performance
+
Lots of connectivity options
+
Great value
Reasons to avoid
-
Speakers are terrible
-
Base display settings require some tinkering
Multiplatform gamers looking for a high-performance 32-inch gaming monitor for 4K at 144Hz gaming will find a lot to appreciate about the M32UC from Gigabyte. With a respectable amount of ports and other useful features, along with snappy pixel response time and great color gamut coverage, this is a great looking monitor with satisfying performance.
The only thing about it is that out of the box, we found it presenting a fairly flat and dimly lit display image even when HDR is enabled. Calibration is certainly necessary. We had to fiddle with its brightness, contrast settings, color controls and HDR settings a little bit, but when we did, the visual experience it offered was incredible.
The HDR400 support is alright, but nothing special, but when you factor in the excellent price for this kind of curved display, you get one of the best 4K monitors for gaming by value on the market. Just don't expect much from the built-in speakers here, they barely get the job done.
Read our full Gigabyte M32UC review
The best curved 4K monitor
Specifications
Color support:
1.07 billion colors
Reasons to buy
+
Great looking screen
+
Unique multitasking features like PiP
+
Affordable
Reasons to avoid
-
No USB-C
-
Slow response rate
The Dell S3221QS is a gorgeous monitor inside and out. Its simple yet elegant silver design gives it a unique look that sets it apart from all the gamer-centric or boring black office monitors you're most likely to find. It comes with a stunning 4K VA panel to match, which looks great and delivers colors that we found to be accurate and rich as well as crisp and detailed image quality. Because of the 1800R curvature, even after hours of use, there's no eye strain.
And, to make it an even better proposition, it's got some great features as well – namely, decent-sounding speakers and an interesting picture-in-picture functionality that will let you display two different computers in the same display. That's pretty nifty and a great way to make up for the fact that there's no USB-C connectivity. This model is a couple of years old at this point, but the past couple of years have been fairly slow for monitor developments, especially on the more mainstream and business-user side of things, so it can hold its own against the best business monitors out there.
Read our full Dell 4K S3221QS Curved Monitor review
The best 8K monitor going – for now
Specifications
Resolution:
7,680 x 4,320
Reasons to buy
+
Stunning 8K resolution
+
Nice design that fits right in your office
We don't usually run into technology that's so far ahead of the curve that we're left dumbfounded, which is why the Dell UltraSharp UP3218K has impressed us even more. Finding one of the best monitors that can reach the raw gorgeousness this one can should be next to impossible. It's not just the resolution, either.
Dell went so far as to ensure that the build quality and color reproduction are the best in the business as well. The monitor is factory calibrated, so it looks great without any tinkering, and that ultra-high resolution, along with the color handling of the monitor, makes any content look incredible – so incredible that sometimes, a footage almost looks 3D with the amount of detail you're getting.
The Dell UltraSharp UP3218K is aimed at professionals, obviously, so if that sounds like it's made for you, it's probably the best monitor you'll ever find. This product is only available in the US and UK right now, and given that it's a couple of years old at this point, it's harder to find than most.
Read our full Dell UltraSharp UP3218K review
Great monitor with the best ergonomics
Specifications
Resolution:
3,840 x 2,160
Reasons to buy
+
Versatile monitor stand that allows it to go in any direction
+
Beautiful picture quality
Reasons to avoid
-
Not bright enough for true HDR
The LG 32UN880 UltraFine Display Ergo has done something cool. Instead of going for the same homogeneous mount and stand that all monitors have, it has opted for a C-Clamp, One Click Mount that allows it to extend, retract, go high, go low, tilt and pivot like no other. That's versatility turned up to 11.
It also boasts incredible color accuracy and beautiful picture quality. The best part is that you're getting all that without burning a massive hole in your pocket. This is, without a doubt, among the best monitors out there, especially if you're looking for an arm-supported display rather than one on a static stand you typically find on the shelves.
There are a number of arm-supported models coming out in the next few months though, so this monitor might lose the title of "best" in this particular class, but it is also a lot cheaper as a result, so you can't really go wrong.
Read our full LG 32UN880 UltraFine Display Ergo review
The best 500Hz gaming monitor
Specifications
Weight:
8.05 lbs (3.65 kg)
Reasons to buy
+
Blazing-fast refresh rate
+
Great picture quality
+
Two DisplayPorts 1.4 for 500Hz/0.5ms gtg
+
More affordable than the original
Reasons to avoid
-
Less powerful PCs need not apply
-
HDR nothing to write home about
-
Less powerful PCs need not apply
In the realm of gaming monitors, the debate over the necessity of a 500Hz refresh rate persists, though most gamers currently find 144Hz sufficient for their fast-paced adventures. Alienware's latest addition, the Alienware AW2524HF, is making waves with its 500Hz (overclocked) / 480Hz (native) refresh rate, a rarity in the market. What sets it apart from its predecessor is its $180 lower price point in the US, making it an attractive option for early adopters and a smart, future-proof investment for gamers, particularly those in the competitive scene, without significant compromises on quality.
In a world where gaming standards continue to evolve, the Alienware AW2524HF offers a compelling proposition for those seeking top-tier performance without breaking the bank, making it a noteworthy addition to the gaming monitor landscape.
Read our full Alienware AW2524H review
Versatile bendable monitor for play and content creation
Specifications
Brightness:
1,000nit peak brightness
Response time:
0.03ms gtg
Contrast ratio:
1,500,000:1
Color support:
1.07B (10-bit RGB)100% sRGB, 98.5% DCI-P3, 96.3% AdobeRGB