The best all-in-one computer for 2023: top home and office AIO PCs
Best
Contributions from
last updated
We pick the very best all-in-one computers from Microsoft, Apple, and more
VERDICT
REASONS TO BUY
REASONS TO AVOID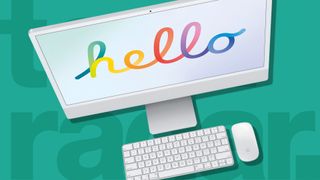 (Image credit: Future / Apple)
EDITOR'S NOTE: September 2023
We are now in the Back to School 2023 period, so you might be considering getting one of the best student laptops for a new school year or college course. If you've already got your portable tech, though, you may be well-served by an all-in-one PC.
Despite no sign of an M2 model, the M1 Apple iMac remains our favorite all-in-one computer. We're strongly anticipating an M3 model in the not-too-distant future, so you can expect that to (hopefully) take pole position on this list when it does arrive.
- Christian Guyton, Computing Editor
The best all-in-one computers can offer you the performance of a desktop PC without all the hassle of, well, actually having a desktop PC. Minimal setup and cable management, a much smaller footprint, and frequently lower prices than their full-tower compatriots, these machines can be the perfect solution for anyone who wants more than a laptop but less than a whole computer setup.
All-in-one PCs (sometimes called AIOs) shouldn't be written off as less powerful cousins of beefy desktop towers, though. Plenty of these have excellent specs, allowing them to handle tasks like gaming, graphic design, and video editing. The M1 iMac occupying our top spot, for example, uses Apple's excellent M1 chip to deliver impressive performance across a wide range of workloads.
Monitors for AIOs also tend to be much larger than those you'll see on the best laptops and even many of the best monitors out there, making them perfect for creative fields, as well as for multitaskers who require higher-screen real estate. They're also convenient since everything is included in the box, meaning no need to worry about securing additional peripherals like a webcam and speakers.
We've tested dozens of these AIO PCs over the years, which means we know exactly which ones will give you the most bang for your buck. Read on, and see which ones made the cut.
The best all-in-one computer for 2023
Why you can trust TechRadar We spend hours testing every product or service we review, so you can be sure you're buying the best. Find out more about how we test.
The best all-in-one PC overall
Specifications
CPU:
Apple M1 chip with 8‑core CPU
Graphics:
Integrated 7-core – 8-core GPU
RAM:
8GB – 16GB unified memory
Screen:
24-inch 4.5K Retina display
Reasons to buy
+
Excellent screen
+
Striking new design
+
Fantastic webcam
Reasons to avoid
-
Lack of ports remains
-
Mac mini may offer better value for some
If you think that the new iMacs couldn't possibly be as good as they look, you'd be wrong. The iMac (24-inch, 2021) is not just an improvement over its 21.5-inch predecessor externally, touting a fresh new face that comes in several different attractive colors reminiscent of the retro iMacs. The new line also comes with fresh new specs, rocking Apple's new M1 chip that lets it deliver excellent performance, which we found to be ideal for budding content creators.
It also has a better, larger screen. You'll also be happy to know that you're getting great value here, as you're getting the Magic Keyboard and Magic Mouse included – in matching colors, we might add. Sitting at a more accessible price point, the iMac (24-inch, 2021) is a terrific price, performance, features, and design. There's no doubt it's best all-in-one PC we've ever tested.
Read our in-depth iMac (24-inch, 2021) review
The best budget all-in-one that's great for students
Specifications
CPU:
Intel Pentium 6405U – Intel Core i3-10110U
Graphics:
Intel UHD graphics
Storage:
128GB – 256GB SSD
Display:
21.5" diagonal, FHD (1920 x 1080), touch, IPS, BrightView, 250 nits, 72% NTSC
Reasons to buy
+
Beautiful, compact design
+
Snappy performance
+
Affordable price
Reasons to avoid
-
Display isn't very sharp
-
Included peripherals could be better
Students and budget-minded users alike will appreciate the HP Chromebase. Basically a Chromebook in all-in-one form, this combines the benefits of a Chromebook – great value, great performance, great design – with the advantages of an all-in-one including having a big display in a smaller desktop footprint.
During our tests, it proved to be a capable machine that looks great and comes with thoughtful design features you'll find useful. We often had it running 20 or more tabs at the same time, and it handled those without signs of a slowdown. Meanwhile, the built-in are impressive in their own right.
All-in-one PCs are usually expensive, but this one is an exception. And, a great one at that, especially for families, college students, and office workers whose tasks are mostly done on the Google Chrome browser.
Read our full HP Chromebase All-in-One 22 review
A premium all-in-one computer for artists
Specifications
Graphics:
Nvidia GeForce GTX 1060 - GTX 1070
Display:
28-inch 4,500 x 3,000 PixelSense display
Reasons to buy
+
Powerful
+
Nothing like it
Back when the original Surface Studio hit the streets, it was a game-changer for artists and content creators alike. And, the sequel still stands in a league of its own. The Surface Studio 2 doesn't just feature the same gorgeous display and unique functionality, but it also ups the power significantly, making it a much more future-proof device.
During testing, its innards have showcased that they are capable of basically all modern computing tasks. That includes rendering 3D graphics, multitasking, and processor-intensive tasks like encoding video and rendering dense spreadsheets – although it does stop short of rendering videos. It's still extraordinarily expensive, but if your use case is right for the Surface Studio 2, then, it's hard to think of a better all-in-one PC for artists and graphic designers.
Read our in-depth Surface Studio 2 review
A serious iMac alternative for creative professionals
Specifications
CPU:
11th-gen Intel i5 – i9
Graphics:
Nvidia GTX 1650 – Nvidia RTX 3080
Display:
34-inch 5120 x 2160p IPS 500 nits 98% DCI-P3
Reasons to buy
+
Incredible design
+
Sharp 5K ultrawide display
+
16MP Webcam
Reasons to avoid
-
Underpowered mobile GPU
-
Best configurations is expensive
The HP Envy 34 all-in-one computer is undeniably powerful, offering an excellent iMac alternative to Windows users who want outstanding design, fantastic features, and great performance for a relatively affordable price. Our coveted five-star rating is rarely given, which should speak volumes about how impressive it is. That's despite the fact that it runs a last-gen Intel processor and a mobile GPU.
Among the many things we appreciate here are its movable 16MP webcam and excellent selection of ports. On test, however, it's its stunner of a display that hogs the spotlight. This height-adjustable, 34-inch, 5K 21:9 screen isn't just gorgeous; it's also bright with 500 nits of brightness and 98% coverage of the DCI-P3 gamut, which makes it ideal for video editors that work in that color space.
Don't like upgrading to a new computer every couple of years? It's also expandable up to 4TB M.2 storage and 128GB DDR4 RAM so there's room to grow here.
Read our in-depth HP Envy 34 All-in-One review
A formidable all-in-one computer for photo and video editing
Specifications
CPU:
10th-generation Intel Core i5 – i9
Graphics:
AMD Radeon Pro 5300 - Radeon Pro 5700 XT
RAM:
8GB – 128GB 2666MHz DDR4
Display:
27-inch (diagonal) 5120 x 2880 Retina 5K display
Reasons to buy
+
Improved internals
+
Can be configured to be very powerful
Reasons to avoid
-
Design is getting old
-
Just two Thunderbolt ports
Even though the Apple iMac 27-inch (2020) is a little older at this point, this model sports some massive improvements in its specs that are still powerful even by today's standards. That includes the felicitous webcam and microphones update it came with.
On test, we found it to be more than powerful enough to seamlessly see you through demanding workloads like photo and video editing. We ran multiple apps at once, with web browsers full of tabs open, and the iMac 27-inch (2020) didn't even break a sweat. Similarly, we found its studio-quality microphone array to be crystal clear in quality and its webcam to be just the perfect accessory for work-from-home workers. Sure, its overall design hasn't seen so much as a tweak, making it look a bit tired. However, if power is at the top of your list, this one's an ace.
Read our in-depth iMac (27-inch, 2020) review
How to choose the best all-in-one computer for you
All-in-one PCs, like their desktop and mobile counterparts, come in different configurations, designs, and price tags. Choosing the best one for you, therefore, is much like when choosing a laptop or a desktop PC. You must consider things like power and performance, as well as design and features.
Of course, since an all-in-one comes with its own set of peripherals, these are obvious considerations as well. Check the display, and make sure that it has the right size, resolution, color coverage, color accuracy, and brightness for your workload. Ensure also that the speakers sound great. Since many AIO PCs come with their own keyboard and mouse, make sure that those are comfortable to use and reliable. Otherwise, you'll only end up spending more to get better quality peripherals.
Since there are all-in-one PCs sitting at different price brackets, the price is a very important factor. Don't get an expensive one if you aren't going to take full advantage of its features, and don't get a cheap one when it can't meet your demands.
How we test all-in-one computers
Here at TechRadar, we believe in rigorously testing every piece of hardware that passes through our hands. If it fails to impress during testing, we won't recommend you buy any product that falls short of the performance median for its price range.
Our testing process varies from product to product. Specifically with all-in-one PCs, because they come with their own display and speakers, we test those on top of their ability to tackle workloads. We're always sure to run the most appropriate tests, including running editing benchmarks for an AIO designed for content creation. We also always examine its build quality and features to see how they measure up.
Finally, we take everything to see whether it aligns with the attached price tag. If you want to know more about how we test and rate the computers in this guide, check out our explainer on how we test laptops and desktops to learn more.
What is the best all-in-one computer?
The best all-in-one computer right now is Apple's iMac (24-inch, 2021). Although it's a little older, having been released in 2021, it's still the best in terms of design, performance, and value in our opinion.
It boasts that sleek and thin design, powerful performance that's quiet and robust enough for the more demanding creative tasks, and a price that is fairly affordable considering that it is an Apple product.
We're in the process of testing newer releases, however, so who knows? There might be a Windows all-in-one impressive enough to knock it off the first place.
What are the benefits of an all-in-one PC?
All-in-one PCs have a ton of benefits despite their varying sizes and price points. The best all-in-one computer is equipped with powerful hardware that's capable of running any software you might need, from the everyday Office Suite to more complex video editing programs. Some AIO PCs even have touch screen capability which isn't a necessity, but is still a nice bonus.
Compared to standard PCs that require monitors, towers, keyboards, and mice to be purchased separately, all-in-one computers come with the monitor and tower combined which helps save you money in the long run. You might even be able to save a little more money by finding a bundle that comes with a keyboard and mouse as well.
If you're tight on space, you might want to consider getting an all-in-one computer because it will only be the size of the monitor and stand - no tower required.
What are the disadvantages of all-in-one computers?
The only potential downside of an all-in-one PC is it's difficult to upgrade internal hardware. This means that if you like upgrading your tech on your own, you will have a slight disadvantage with an all-in-one computer. That's especially if you have something like an iMac.
Today's Best All-In-One Computer Deals
Sign up to receive daily breaking news, reviews, opinion, analysis, deals and more from the world of tech.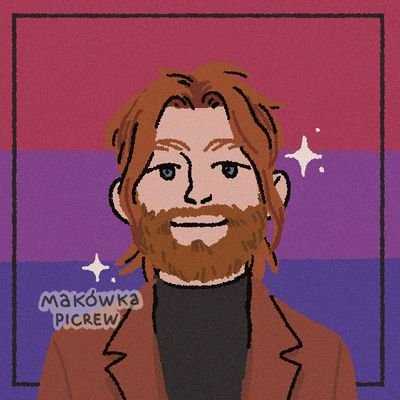 Christian is TechRadar's UK-based Computing Editor. He came to us from Maximum PC magazine, where he fell in love with computer hardware and building PCs. He was a regular fixture amongst our freelance review team before making the jump to TechRadar, and can usually be found drooling over the latest high-end graphics card or gaming laptop before looking at his bank account balance and crying.
Christian is a keen campaigner for LGBTQ+ rights and the owner of a charming rescue dog named Lucy, having adopted her after he beat cancer in 2021. She keeps him fit and healthy through a combination of face-licking and long walks, and only occasionally barks at him to demand treats when he's trying to work from home.