The best monitors for Xbox Series X are a fantastic alternative to playing on a bigger 4K TV. Monitors for Xbox Series X can often match the capabilities of more expensive TVs, with features like 4K or 1440p resolution, 120Hz refresh rate, and support for HDR and VRR.
The Xbox Series X is one of the most powerful consoles on the market today, capable of maintaining a smooth 60fps when playing at 4K. Though 4K gaming panels aren't anything new, just keep in mind that they're still fairly expensive. However, 1440p monitors with all the bells and whistles are often considerably more affordable.
If you're after a monitor equipped with an HDMI 2.1 port for that 120Hz 4K gaming, it'll be pricey. And not really worth it, considering the Xbox Series X can just about manage 60fps at 4K. Upgrading to a 1440p monitor, then, is a far sounder investment.
To help you narrow down your options and make it easier to choose, we gathered the best monitors for Xbox Series X below. For good measure, we've even included our price comparison tool – so that you might save a few bucks on the best monitor deals that are available.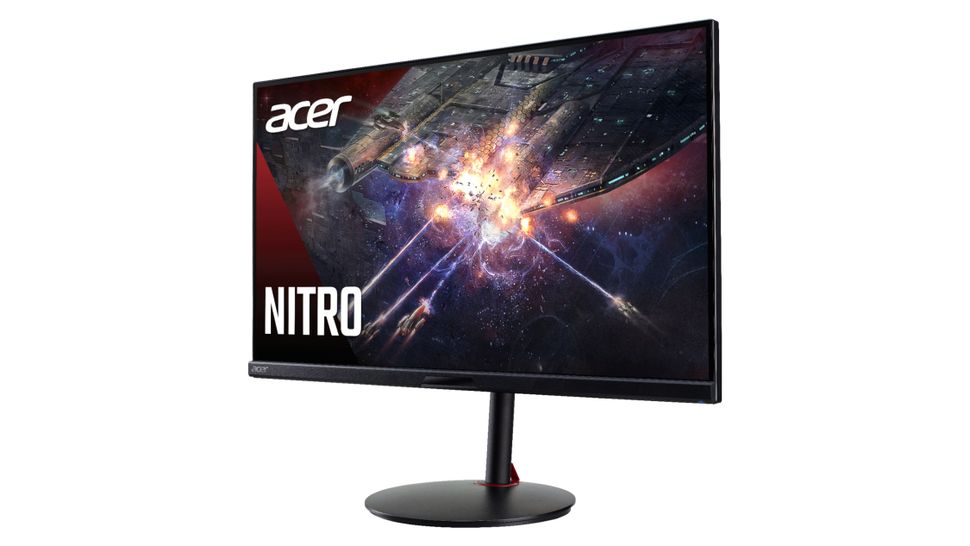 Also topping our list of the best monitors for PS5, the Acer Nitro XV282K's appeal to console gamers is undeniable. It has all the makings of an excellent Xbox Series X and PS5 display without the incredibly steep price. Don't get us wrong; it's still plenty expensive, but less so than other options out there.
That is, as long as you're okay with a smaller 28-inch screen and only DisplayHDR 400. Neither are deal-breakers anyway, especially since you're getting that impeccable ultra HD resolution and up to 120Hz refresh rate thanks to its two HDMI 2.1 ports. Plus, that size is just perfect for gaming on a desk, or a smaller bedroom space.
Still, while we do wish the monitor's contrast was slightly better, we can't fault the Acer Nitro XV282K all that much. Especially considering its wealth of superb gaming features that make it an excellent display choice for your Xbox Series X.
---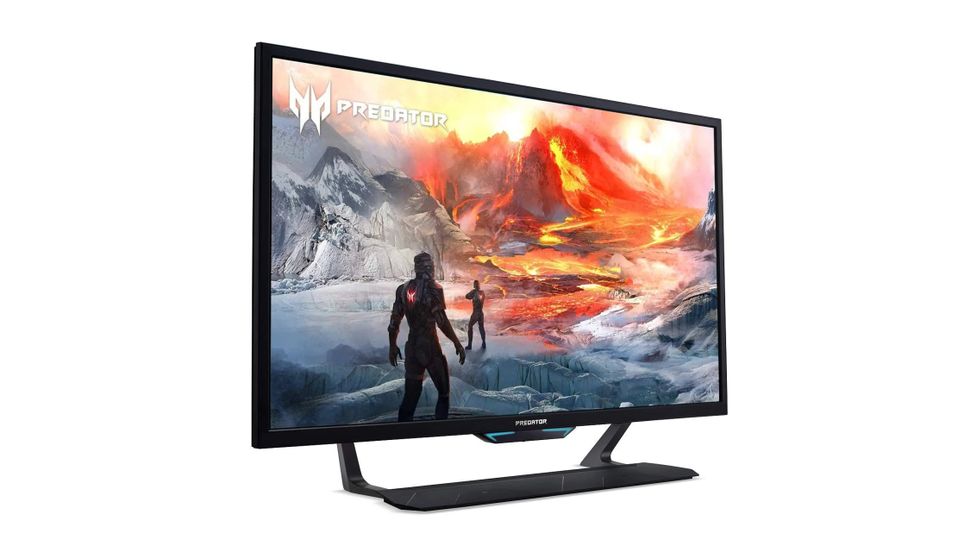 The Acer Predator CG7 might burn a 43-inch monitor-sized hole in your bank account, but there's no denying this is the ultimate monitor for console gaming. Its massive size isn't the only thing that will put you smack in the middle of the action; its 4K resolution and proper DisplayHDR 1000 do, too.
Being a sort of TV replacement, there's also a whole lot of ports here, so if you also want to use it to connect your PS5, gaming PC, and laptop – not to mention, your slew of peripherals – have at it. We're also fond of its RGB lighting in the back, so be sure to turn that on.
There's some key display features missing that we'd loved to have seen, though, especially considering the monitor's expensive price point. Dolby Vision is lamentably absent, so you may want to look elsewhere if you want to make use of that incredible HDR standard that Xbox Series X wholeheartedly supports.
Read the full review: Acer Predator CG7
---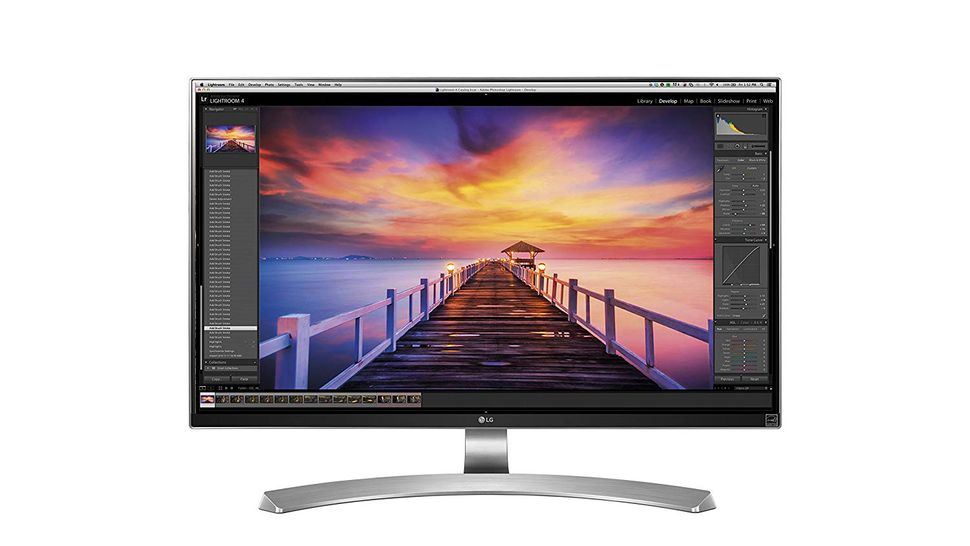 Those who can't afford a monitor over $1,000 / £1,000 / AU$1740 – you've just splurged on an Xbox Series X, after all – will be glad to know that they have a cheaper option. The more affordably priced LG 27UD88-W delivers that sharp 4K gameplay you want in a 27-inch package without costing a fortune, and it's a terrific prospect for those who aren't too picky about picture quality.
There is a major caveat, however. Its HDMI 2.0 ports mean that your Xbox Series X experience tops out at 30fps, so it isn't going to be the smoothest experience. Still, its an excellent monitor to tide you over until you've replenished your savings.
Read the full review: LG 27UD88-W
---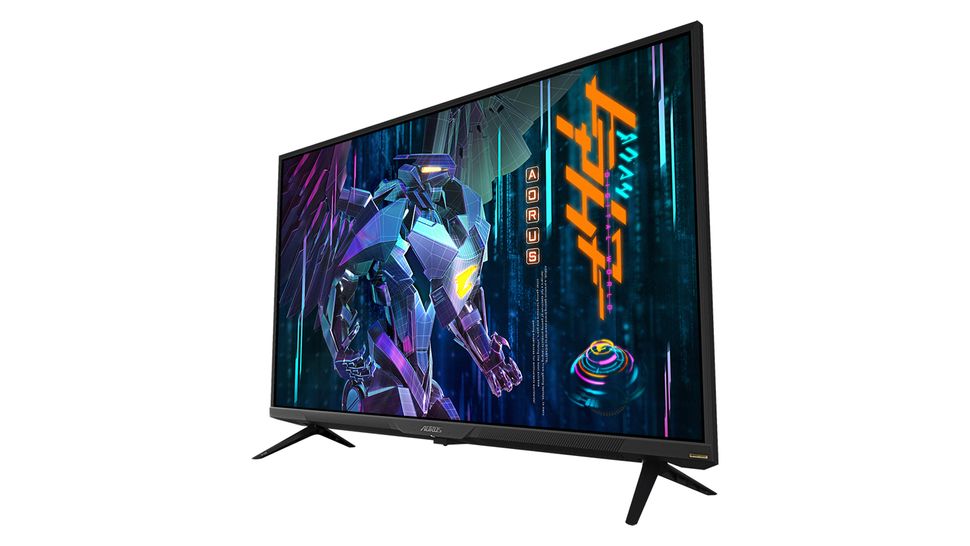 The Gigabyte Aorus FV43U is the monitor that rules them all, size-wise, HDR support-wise – and if you have money to spare, it's well worth a look. While it does have the same features as the Acer Predator CG7 – DisplayHDR 1000, 120Hz refresh rate, 4K resolution – and also sits around the same price point, it has a few aces up its sleeve.
That includes its terrific sounding 12W speakers and its Quantum Dot panel for even more vibrant colors and much better viewing angles, not to mention a higher DCI-P3 color gamut coverage. The FV43U is also a little cheaper than many other monitors with the similar feature sets.
If you're not too fussed about the awkward port placement on the monitor, then Gigabyte's Aorus FV43U will serve you well. Especially considering it ticks so many of those high-end boxes that make it stand out from the crowd.
Read the full review: Gigabyte Aorus FV43U
---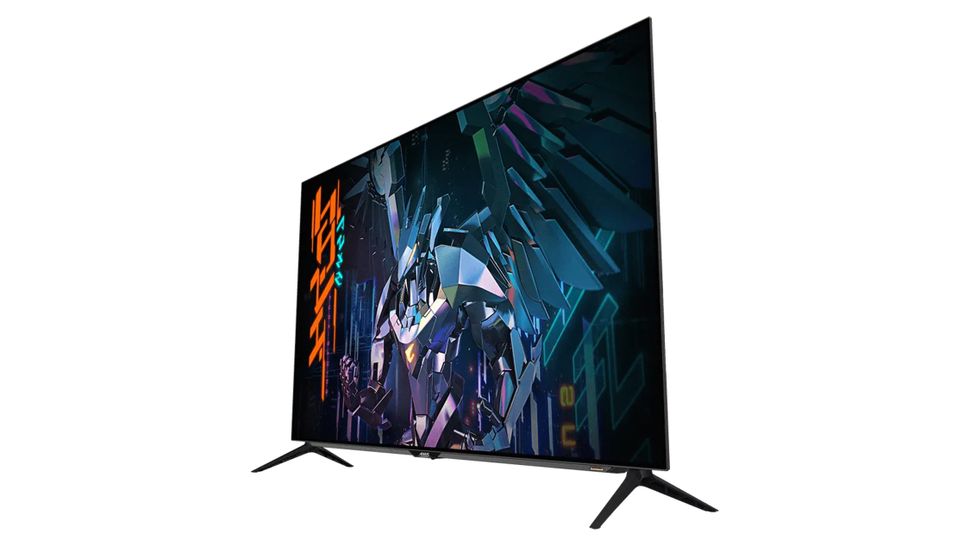 You'll quite easily forgive the exorbitantly-priced Gigabyte Aorus FO48U for not missing out on things like Dolby Vision. This absolutely gorgeous gaming monitor already has most of the things you could want from an Xbox Series X monitor – a nearly 50-inch display, ultra HD resolution, 120Hz refresh rate, Adaptive-Sync, and HDR – and then some.
And by some, we don't just mean its speakers that blast excellent audio quality, though that is a nice addition. We actually mean its OLED panel that delivers deep blacks, vibrant colors, and excellent contrast. Gaming on this is an absolutely glorious experience, and if you haven't gotten into OLED monitors yet, here's a compelling reason to do it.
FAQs
Why you can trust TechRadar Our expert reviewers spend hours testing and comparing products and services so you can choose the best for you. Find out more about how we test.
Is it worth getting a monitor for Xbox Series X?
The short answer is yes, absolutely. Sure, Xbox Series X games can look and play phenomenally on a big 4K screen, but the best monitors for Xbox Series X offer numerous advantages over TVs.
For one, monitors tend to be cheaper than the best 4K TVs. They take up less space, can support higher framerates, and can offer a crisper image thanks to the smaller screen size.
If you want to take your Xbox Series X out of the lounge and into the bedroom, for example, a more compact monitor setup can help you save space and stay on top of your game.
Will a 144Hz monitor work on Xbox Series X?
Yes. But the max refresh rate possible on Xbox Series X is 120Hz, and even that is dependent on the various performance modes offered on a game-by-game basis.
That said, the best Xbox Series X monitors that support 144Hz can benefit from 120Hz performance modes. And as such monitors are, more often than not, far cheaper than the TV equivalent, these are an excellent choice if you're looking to play Xbox Series X games at the best possible framerate.
This is also a huge reason why competitive multiplayer games shine on Xbox Series X. A 120Hz refresh rate makes games feel more responsive. As a result, you may be able to act quicker than your opponents, or react faster in any given skirmish.