The best 4K monitors 2023: top Ultra HD displays for your PC
Best
Contributions from
last updated
Experience high-res with the best 4K monitors
VERDICT
REASONS TO BUY
REASONS TO AVOID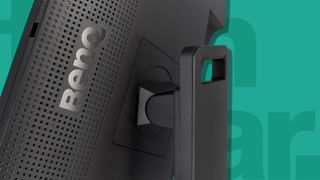 (Image credit: Future / BenQ)
Editor's Note: September 2023
We've got a new entry this month, the BenQ PD2706UA Designer, a fairly affordable 4K monitor that's just as great for content creation as it is for general productivity, and the LG OLED Flex, another 4K monitor with a fancy feature - a bendable panel with different levels of curvature and an auto bending function.
Michelle Rae Uy, Reviews and Buying Guides Editor, Computing
It might be time to upgrade to the best 4K monitor and future-proof your computer setup. 4K displays deliver sharp, incredibly detailed visuals that lower-resolution monitors simply cannot compete with. And while we 1080p monitors are hardly obsolete, more and more content are available in 4K, which are best experienced on a 4K display.
That's especially since more and more 4K displays are getting affordable and therefore more accessible to regular users. You'll be surprised to know that many, including some we'd consider among the best monitors right now, are just as affordable as the best 1440p monitors. What's more, there's more of them now that come with faster refresh rates, making them ideal for esports and fast-paced games.
For content creators and multi-taskers, the best 4K monitors offer the added benefit of having a bigger screen real estate to work with and on. Thanks to that high resolution, you have several apps open and have them all on display and immediately accessible, which should save you time and increase your productivity in the long run.
So do yourself a favor and add an excellent 4K monitor to your setup. Trust us; you'll get a lot more out of that best PC or best laptop you've spent money on with one. And to help you choose the ideal one for you – whether you're looking for a budget option, one with a faster refresh rate, or something with high color accuracy and wide color coverage – we gathered all the best 4K monitors on the market. We've tested our share of these displays so we know which ones are worth your hard-earned money and which ones you should probably skip.
If you need something that's higher than UHD, one of the best 5K and 8K monitors might be a better choice. Otherwise, one of our top 4K display picks below should satisfying your viewing needs.
The best 4K monitors 2023
The best 4K monitor overall
Specifications
Color support:
1.07 billion colors
Reasons to buy
+
Classy design
+
Great looking screen
+
Unique multitasking features like PiP
Reasons to avoid
-
No USB-C
-
Slow response rate
Dell's 4K monitor is stunning inside and out. We love its woven arctic white design that lends to its unique elegant look, allowing it to stand out against the sea of black and gray monitors out there. Its display is impeccable as well.
On top of that 4K resolution is a contrast ratio of 3,000:1, support for 1.07 billion colors, up to 4ms response time, and a 178/178 viewing angle that altogether produce stunning, crisp and vibrant visuals that are just as excellent for media consumption as they are for productivity.
Those who like to multitask will appreciate its extra features like Picture-in-Picture, Picture-by-Picture and USB 3.0 hub. The price of entry isn't bad either, and considering what you're getting, you're getting great value. You can get something like the BenQ EW3270U at a similar price, you do miss out on the curved screen and Dell's suite of multitasking features.
Read the full Dell 4K S3221QS Curved Monitor review
The best affordable 4K monitor that's great for gaming
Specifications
Resolution:
3,840 x 2,160
Color support:
90% color gamut, 1073.7M (10bit)
Reasons to buy
+
Incredibly affordable
+
Extremely flexible in viewing positions
+
Gorgeous, accurate colors
Reasons to avoid
-
Some stuttering at higher settings
-
Not true HDR
With the Asus TUF Gaming VG289Q, you're getting a lot of value for your money – especially considering the small price of entry. One of the most affordable 4K gaming monitors right now, this 28-inch display can swivel, pivot and tilt practically whichever way you need (within reason, naturally) to serve your purpose. In fact, this is among the ergonomic monitors we've ever tested.
Of course, it takes more than great ergonomics to be a great monitor. It also has deliciously thin bezels and a nifty cable management solution, as well as a few display settings to boost your viewing experience and Adaptive-Sync for a smoother gaming experience. Thanks to its rich vibrant colors, super sharp image quality and a design that is only subtly gaming-centric, this is among the best 4K monitors not only for gamers but for regular users who consume a lot of visual media as well.
Read the full Asus TUF Gaming VG289Q review
The best 4K monitor for photographers
Specifications
Resolution:
3,840 x 2,160
Color support:
99% AdobeRGB, 95% P3, 100% sRGB
Reasons to buy
+
Improved brightness and colour uniformity
+
USB-C connectivity
+
Hardware calibration with 16-bit LUT precision
Reasons to avoid
-
Main connection bay is hard to reach
-
'Paper Color Sync' needs refining to be truly useful
Pro-level displays are no longer the premium-priced, inaccessible purchase they started out to be. At least as far as the BenQ SW321C PhotoVue is concerned. This UHD display designed specifically for photo editing is not just the perfect combination of 4K resolution and 32-inch panel size. It's also up a step or two in terms of both performance, usability and features.
It boasts an incredibly wide color gamut of 99% of the Adobe RGB color space and 95% of DCI-P3. That's exactly what you need if you're in the cinematography or photography sphere. And, that's on top of all the other features like Delta E ≤ 2 color accuracy in Adobe RGB and sRGB as well as HDR10 and HLG support.
We also found the SW321C has all the key elements for ensuring your prints look like the image you're seeing on-screen. This is among the best 4K monitors for photo editing you'll find, and the best part is you're getting it for cheaper than all others.
Read the full BenQ SW321C PhotoVue review
The best curved 4K gaming monitor for most people
Specifications
Resolution:
3,840 x 2,160p
Color support:
93% DCI-P3, 123% sRGB
Reasons to buy
+
Great image quality and performance
+
Lots of connectivity options
+
Great value
Reasons to avoid
-
Speakers are terrible
-
Base display settings require some tinkering
The Gigabyte M32UC curved gaming monitor is the full package and is ideal especially for multiplatform gamers. Not only does it provide 4k gaming at 144 Hz but it provides respectable HDR400 along with just enough curvature for an immersive experience. There's also a good amount of ports and great color gamut coverage, though we had to tinker with the settings to get the colors to pop.
It also comes with most of the features one could need including a USB-C port – though it doesn't deliver enough power to charge a laptop – that HDMI 2.1 port that's critical for 4K gaming at 120Hz with next-gen consoles, and KVM for those who want to connect multiple sources.
Just make sure to invest in a pair of external speakers. The ones that Gigabyte has included are worth avoiding.
Read the full Gigabyte M32UC review
Work-versatile 4K monitor that's affordable for professionals
Specifications
Brightness:
350 nits typical, 400 nits peak
Color gamut:
95% P3, 99% Rec.709, 99% sRGB
Reasons to buy
+
Great color accuracy and coverage
+
Ergonomic C-Clamp stand
+
Comes with PiP/PBP and KVM
+
USB-C with power delivery
Reasons to avoid
-
No automatic input switching
-
Thin-sounding speakers
BenQ does a great job of making well-rounded monitors, and the BenQ PD2706UA is a terrific example of that. It's a fairly affordable choice, sitting square in the mid-range, comes with a fantastic display, and offers great features such as the ergonomic C-Clamp stand and KVM. And if you're working for a monitor that is work-versatile, it should be considered.
By work-versatile, we mean that it's perfect for productivity, especially with its PiP/PBP and USB-C with power delivery features, but it's also good for content creation and design work being pre-calibrated and offering great color accuracy and coverage. Having run it through a colorimeter, we were able to actually get 96% coverage for P3, 100% for sRGB, and 89% for Adobe RGB plus an average Delta E of 1.12.
It has two issues: there's no automatic input switching, and the speakers are pretty lackluster. But those are hardly deal-breakers, especially since you're already getting so much good stuff.
Read our full BenQ PD2706UA Designer review
The best 4K monitor for graphic design and photographers
Specifications
Resolution:
3,840 x 2,160
Color support:
1.07 billion
Reasons to buy
+
Color accurate display
+
Plenty of desktop real estate
If you're on the market for one of the best 4K monitors without all the fancy bells and whistles, you'll want the BenQ PD2700U. Still, it remains to be an impressive 27-inch 4K display.
We found its IPS panel to be color accurate and of high quality. It boasts 100% Rec.709 and sRGB color spaces, which makes it great for photographers and graphic designers. It comes with different modes – Darkroom, CAD/CAM and Animation Mode – for different workloads. It has DualView and KVM Switch for the ultimate multitasking. And, it features BenQ's AQCOLOR technology, which means every unit is individually pre-calibrated out of the box.
But, when you get the BenQ PD2700U, you are getting a lot of pixels, which is all you really need. It's not the cheapest 4K monitor on this list. However, it's more than affordable for professional photographers and graphic designers.
Read the full BenQ PD2700U review
The best bendable 4K monitor
Specifications
Brightness:
Not specified
Response time:
Not specified
Contrast ratio:
Near infinite
Color support:
Wide Color Gamut
Reasons to buy
+
Smooth, seamless, and auto bending
+
Gorgeous picture quality
+
Fast panel
+
Lots of features beyond gaming
Reasons to avoid
-
Eye-wateringly expensive
-
Takes up space
-
Large OSD menu
Bendable monitors are a fresh breed, but they've already proven their worth and secured a place in the world. And, at least at this moment when there aren't a lot of options yet, the LG OLED Flex is the best there is, especially if you want to go big and go 4K.
Moonlighting as a TV, this gaming monitor is great for productivity work as well, especially if you need the screen real estate for multitasking. We absolutely love the bending implementation here; it's beautifully and elegantly executed - not to mention, it add to your convenience, especially if you're switch game genres or from gaming to work. And while a 42-inch 4K display does require a bit of muscle, we enjoyed butter-smooth visuals during our time with, even when playing a fast-paced game.
We absolutely love all the extra features as well, including its Smart TV feature. If you don't have money to shell out for another TV, this can moonlight as one. This does take up a lot of space, however, and can really put a dent in your bank account. So only invest if you have deep pockets.
Read our full LG OLED Flex review
Excellent 144Hz 4K monitor
Specifications
Brightness:
400 nits (standard); 600 nits (HDR)
Response time:
12ms (GtG), 1ms (MPRT)
Color support:
98% DCI-P3, 100% Adobe, 100% sRGB
Reasons to buy
+
Great gaming performance
+
Excellent for creatives
Reasons to avoid
-
HDR is ok at best
-
Expensive
The Corsair Xeneon 32UHD144 may be expensive. And, its HDR performance might be a little underwhelming, especially considering the price. But, this monitor is still a stellar option for most people. To start, you don't have to choose between fast refresh rates and crisp, detailed images with it as it provides 4K resolution at 144 Hz. That alone makes this monitor great for any gamer not too hung up on HDR.
But, creatives will find this to be solid for their use as well. We were impressed, for instance, by the 32UHD144's color gamut coverage. With its 100% Adobe and sRGB, it can handle anything photographers and graphic designers need it to. And, its 98% DCI-P3 coverage means that it does well for video editing as well. Additionally, it comes with iCue integration which we really appreciated as it let us properly set up the monitor through the app directly on our computer instead of having to dive deep into the monitor OSD menu.
Read our full Corsair Xeneon 32UHD144 review
Most ergonomic 4K monitor
Specifications
Resolution:
3,840 x 2,160
Reasons to buy
+
Versatile monitor stand
+
Beautiful picture quality
Reasons to avoid
-
Not bright enough for true HDR
The LG 32UN880 UltraFine Display Ergo has done something cool. Instead of going for the same homogeneous mount and stand that all monitors have, it has opted for a C-Clamp, One-Click Mount that allows it to extend, retract, go high, go low, tilt and pivot like no other. Plus, as it clamps down on the edge of the desk, it reduces the monitor's footprint somewhat. That's versatility turned up to 11. In fact, we can safely say that this is the most ergonomic monitor we've tested.
But wait, there's more. It also boasts incredible color accuracy and beautiful picture quality. The best part is that you're getting all that without burning a massive hole in your pocket. Admittedly, the 350 nits of brightness and the HDR10 compatibility are a tad disappointing. However, for us, this is still an easy recommendation for creatives as well as gamers.
Read the full LG 32UN880 UltraFine Display Ergo review
A 4K PC monitor with some funky SmartTV features
Reasons to buy
+
Colorful design options
+
Full 4K resolution
+
Feature-packed
Reasons to avoid
-
Image quality is not exceptional
-
Smart TV experience is mixed
Who says monitors have to be boring? The Samsung M8 takes the philosophy of more is better and packs it into an iMac-like package that make most monitors look like they were produced in a mortuary.
Of course, there are some caveats as the M8 does feel a bit flimsy. And, when tested, we found its uneven backlighting and slightly underwhelming color gamut coverage to preclude it from gaming or creative work.
But, if you need a solid productivity monitor, it offers a whole lot of functionality including USB-C connectivity with 65 watts of power delivery, a clip-on adjustable magnetic webcam with a security cap, and smart TV functionality that will let you stream Netflix, Disney+ or whatever other streaming service you like when you're procrastinating from work. Of course, there are some built-in speakers as well though we recommend investing in some external ones instead.
Read our full Samsung M8 review
How to choose the best 4K monitor for you
Knowing what to look for in the best 4K monitor is important when choosing the right one for you. You need to know what panel size is ideal for your setup – bear in mind that the best monitor size for 4K is 32-inch – and the panel type (VA, IPS or TN) that's ideal for your needs, as well as the type of connectivity you require.
Of course, if you plan on using yours for creative workflows, you should consider one with excellent color accuracy, the right color spaces for your work, higher brightness levels and a higher contrast ratio. If you plan on using it for gaming, you'll want to take a closer look at the refresh rate – some 4K monitors now offer 120Hz and 144Hz refresh rates, response time, and G-Sync or FreeSync support.
Other important things to consider are the aspect ratio, viewing angles and HDR capabilities.
Finally, take a look at the price. Many 4K displays are still pretty expensive, but there are also several excellent options out there that are affordable for most people. If you can afford to splurge, however, the kitted-out models are more than worth their steep price.
Is a 4K monitor worth it?
The best 4K monitors are going to give you incredible visuals that pair well with your gaming PC, PS5, Xbox Series X, and the most recent movies and shows filmed with UHD. If you watch a lot of media or play a lot of the newest games, you should definitely consider getting the best 4K monitor so you can play and watch everything as it's meant to be seen in high-definition.
If you're not a frequent gamer and are just looking to get a new monitor, it might still be a good idea to upgrade to a 4K monitor. It seems high-definition is where the standard resolution is headed, so it might be best to be ahead of the curve with a 4K display. Even if you only watch the occasional YouTube video when working, a 4K monitor will definitely make a difference.
Is 4K good for office work?
One of the biggest advantages of 4K resolution is having more screen real estate, which means you'll have a lot more space to work with. That makes it great for multitasking – the more space you have, the more tabs, windows and applications you can open and make immediately accessible.
4K monitors are not necessary for office work. However, you might find it extremely advantageous to use one, especially if you tend to juggle different tasks at the same time.
What is the best monitor size for 4K?
Many say that 4K is great on 24-, 27-, and 32-inch panels while others love it on 43-inch ones. Of course, it all depends on how far you are from your display and how big your desk is.
Just bear in mind that on a 24-inch panel, that 4K resolution will make everything smaller, which in turn makes text harder to read. Display scaling helps improve your experience, but not all apps can be scaled to the ideal size.
Meanwhile, having a massive 43-inch screen is overkill for most people, especially if you're using your computer mostly for productivity tasks. It also requires a lot of desk space.
This is why most people think that a 32-inch panel is the sweet spot for 4K resolution. It's the ideal size for enjoying that incredibly sharp and detailed Ultra HD goodness.
How we test 4K monitors
Why you can trust TechRadar We spend hours testing every product or service we review, so you can be sure you're buying the best. Find out more about how we test.
We test a 4K monitor like we test any other monitor. We start by setting it up and using it as our main monitor for a few days. We utilize it for our day-to-day workloads, streaming movies and shows, and, especially if it's a gaming monitor, playing our favorite AAA games. This is how we gauge its real-world performance.
We do more than that, however. We also test very specific features like color reproduction, refresh rates and response times. We make sure that the visuals are smooth, clean, and artifact-free. And, we check just how good its marquee features – HDR, adaptive sync technology, RGB lighting – are.
We then note its design, build and other physical features like bezels, ports and viewing angles.
Finally, we gather all that information and compare it to its price to see if it's a great value to consumers overall.
Today's best 4K monitor deals
Sign up to receive daily breaking news, reviews, opinion, analysis, deals and more from the world of tech.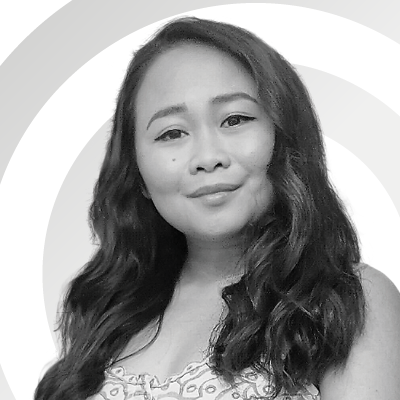 Computing Reviews and Buying Guides Editor
Michelle Rae Uy is the Computing Reviews and Buying Guides Editor here at TechRadar. She's a Los Angeles-based tech, travel and lifestyle writer covering a wide range of topics, from computing to the latest in green commutes to the best hiking trails. She's an ambivert who enjoys communing with nature and traveling for months at a time just as much as watching movies and playing sim games at home. That also means that she has a lot more avenues to explore in terms of understanding how tech can improve the different aspects of our lives.