The best 40, 42 and 43-inch TVs for 2023
Best
Contributions from
last updated
We pick the best 40- to 43-inch 4K TVs for cinematic thrills in smaller spaces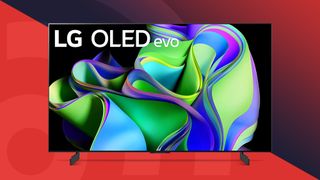 (Image credit: LG / Future)
Editor's note: September 2023
After a long time, we've finally bumped the 42-inch LG C2 from the top of this list, and we've replaced it with… the 42-inch LG C3, which is its successor released in 2023. When it comes to value for money and image quality at this size, nothing does it better – beautiful contrast, pixel-precise colors, good brightness compared to other TVs of this size, and advanced features to rival giant flagship TVs. It's a smaller TV without compromise.
While it remains on sale, our pick of the cheaper models i still Samsung's 43BU8500, since it's such a low price now.
Matt Bolton, Managing Editor – Entertainment
The best 40- to 43-inch TVs are not to be underestimated. They might not have the gargantuan screen heft of larger TVs, but you can get some great-looking sets here that won't take over your room – and they're exceptionally affordable at this size.
And don't be fooled by their small form factor. Many of the best 40, 42 and 43-inch TVs don't compromise on functionality compared to the best 65-inch TVs or the best 75-inch TVs even – they can give you 4K resolution and HDR – or high dynamic range – for ultra-crisp visuals and bright colors. Plus, just like their bigger siblings, you'll get the same smart TV interfaces with streaming services built in for all your regular Netflix and Disney Plus binges.
You'll even find one of the best gaming TVs below. If you want to plug in a PlayStation 5 or Xbox Series X, LG's 43-inch C3 comes with HDMI 2.1 functionality for variable refresh rate and gaming in 4K at 120fps on all of its ports – it's basically a flagship TV in a smaller frame.
You might notice that there aren't very many of the best OLED TVs in the list below. That's because smaller OLED panels are still difficult for manufacturers to make without lots of waste, and that means they're still expensive to create. LG appears to have cracked the problem with its very impressive 42-inch C3, but you'll find that the bulk of the best TVs at this size don't yet use OLED.
We test these TVs just like everything else we review, looking at brightness, color accuracy and overall picture performance, as well as sound quality. We'll balance these with their price and features, to find the best 40- to 43-inch TVs to recommend.
Best 40, 42, 43-inch TVs for 2023
The best 42-inch TV if you love movies and gaming
Specifications
Dimensions:
540 x 932 x 41.1mm
Reasons to buy
+
Great overall picture quality
+
Improved smart TV interface
+
Extensive gaming features
Reasons to avoid
-
Average built-in audio performance
-
One of the more expensive options
The LG C3 simply does it all. It's wonderful for movies thanks to its OLED screen, it's packed with every gaming feature hardcore gamers could want, and its smart TV platform has loads of great features, as well as comprehensive streaming support.
Because each individual pixel of an OLED TV generates its own light, you get perfect precision in scenes that contrast light and dark, with true black right next to bright lights. You also get very impressive nuance in dark scenes, bringing out more detail in these moment than LED TVs can manage.
This TV delivers excellent picture quality, with impressive levels of brightness, contrast and definition. It takes advantage of LG's Alpha9 Gen6 chip, which is used for picture processing and HDR-improving features, like Expression Enhancer and OLED Dynamic Tone Mapping Pro. What this means is that your images look clearer, better and brighter. That's why we think it's a wonderful choice for movie lovers. And OLED is famously less bright than LED TVs in larger sets, but in 42-inch models, they're much more on the same level, so you don't get a real disadvantage there.
Four HDMI 2.1 inputs with support for 4K 120Hz, VRR, ALLM, along with FreeSync Premium Pro and Nvidia G-Sync, make it a dream for console and PC gamers alike.
The only notable downside is that buyers in the US should be aware that it lacks the built-in ATSC 3.0 digital TV tuner found in LG's step-up G3 TV – but that isn't available in a 42-inch size.
Read our full LG C3 review
The best cheap 43-inch TV for UK buyers
Specifications
Dimensions:
966 x 560 x 25.7mm
Reasons to buy
+
Accomplished 4K picture performance
+
Very acceptable specification at the price
+
Slim and (relatively speaking) quite elegant
Reasons to avoid
-
Has its limits when upscaling
-
Sound is quite hard and thin
-
No Dolby Vision HDR
With the BU8500 Samsung has set out to deliver a superb all-rounder with an affordable price tag, and we think it's achieved exactly that. For a relatively small price you're getting 4K HDR (albeit without Dolby Vision), three HDMIs, voice control, two remote controls and all the apps you might want. It's not up there with the very best TVs that cost many times more, but it delivers much better picture quality than you'd expect at this price. The only real downside is that its speakers are very weedy, but at this price you can afford to add a decent soundbar to go with it.
The main corners that have been cut are in processing: the upscaling here isn't as good on lower-resolution sources as Samsung's higher-spec models, and while we didn't find input lag to be a problem the fact that Samsung hadn't published the figures suggests it's going to be a bit more laggy than the best gaming TVs. You'll also lose out on some multi-HDR support, so while you will get HLG, HDR10, and HDR10+ dynamic metadata you'll miss out on Dolby Vision (though this is true of all Samsung TVs). None of the issues are significant enough to be a deal-breaker at this price (and the TV still performs incredibly well) but you might notice a steep picture improvement on larger and more expensive models.
All things considered, though, we think this is a fantastic 43-inch set for the price. It's superb value for money and one of the best Samsung TVs in terms of bang for buck.
Read our full Samsung BU8500 review
3. TCL 4-Series (US only)
A solid budget TV, propped up by Roku's smart platform
Specifications
Dimensions:
72.1 x 124.5 x 7.87mm
Reasons to buy
+
Decent pictures
+
Roku TV built-in
Reasons to avoid
-
Can't match the 6-Series
-
Few cutting-edge features
The TCL 4-Series isn't as exciting as the company's 6-Series QLED with Mini LED, but it's surprisingly good value at around $200, a solid choice in our best TCL TV guide and a good option if you're looking for a smaller 43-inch TV on a budget.
The 4-Series is available in two different variations based on its smart platform – either Roku TV or Android TV – but we strongly recommend opting for the Roku model for its smoother performance, usability and security.
Disappointingly, the 4-Series doesn't have all the latest specs (no HDMI 2.1, VRR, ALLM, etc...) but it does support HDR10 and HLG forms of HDR, has a built in 802.11ac wireless antenna and has one HDMI port with ARC, which is great for folks who want to cut down on the number of remotes in their house.
It's not the best TCL TV on the planet, but if you're limited to a 40-inch TV and want to have hundreds of streaming channels at your fingertips, the TCL 4-Series Roku TV is a smart bet and a very good value.
Read our full TCL TV guide
4. Samsung 43QN90C
The best 43-inch TV for movie lovers and gamers
Specifications
Resolution:
3,840 x 2,160
Dimensions:
960.8 x 558.9 x 26.9 mm
Reasons to buy
+
Bright screen with anti-glare tech
+
Packed with advanced features
Reasons to avoid
-
The most expensive option
-
Not the best smart TV layout
The Samsung QN90C is available in a wide range of sizes from 43 through to 85-inches, with the lower end bringing it to our list of the best smaller TVs. Its solid reflection handling and brightness makes it a good choice for lots of purposes and lots of rooms. We find that's often what most people want from a smaller TV: versatility.
You don't get the same high level of brightness that we measured from the larger sizes of this TV when we measured those, but you do get far brighter pictures than most small TV thanks to the mini-LED backlight, which means beautiful HDR and better visibility in bright rooms. We picked out the anti-glare screen as a real highlight – along with the gaming support, which is great in the small model too. HDMI 2.1 support up to 4K 144Hz is perfect for new-gen consoles.
Samsung's image processing makes it look refined and impressive cinematic, and the eight speakers built into it means it'll sound far better than the competition here, and you may not need to add a soundbar for clear audio. All of this does mean its the most expensive option here, though.
Our biggest complaint is really the smart TV software layout, though – it's not as intuitive as some options.
Read our full Samsung QN90C review
A cheap QLED TV with great brightness
Reasons to buy
+
brightness levels
+
Rich colors
+
Premium-looking super-slim design
Reasons to avoid
-
Contrast is limited
-
Motion can look awkward
-
No Dolby Vision support
The Samsung Q60B QLED TV starts from a much cheaper price than Samsung's other QLED sets, but despite the low price its spec sheet includes Quantum Dot colors, a comprehensive smart TV system, and Samsung's Object Tracking Sound technology.
Picture quality starts well, with the Q60B producing more brightness and Quantum Dot-inspired color punch than the vast majority of cheap TV rivals. Its playback of native 4K sources is also impressively crisp most of the time, too. It doesn't miss out compared to the best 4K TVs for Ultra HD content.
This is a very cheap TV, however, and that means of course there are going to be compromises. The motion processing isn't as natural as it is on Samsung's more premium sets, and grey scenes are rather flat. Nevertheless, the Samsung Q60B is still one of the best TVs under £1000 – and at the time of writing, the best TVs under £500 in its 40-inch incarnation – due to its winning combination of good picture quality and excellent affordability.
Read our full Samsung Q60B review
Best 40-, 42- and 43-inch TV FAQ
Is a 40-inch TV big enough?
It's worth remembering that 40-inch screens, while once the pinnacle of high-end TV tech, are now considered a small size compared to many other TV displays.
Manufacturers can make bigger screens than ever before and, these days, 55-inch 4K TVs are standard, with 65-inch 4K TVs quickly growing in popularity.
A 40-inch TV should come with 4K resolution, but you'll be able to see the benefits more clearly on a larger size. We find that a 40-inch TV is a pretty decent size for a single viewer not sitting too far away, but for a family or group of flatmates it's not ideal.
To make sure if a 40-inch TV is right for you, measure the space you'd like to put it in and consider how much your budget can stretch.
In this guide, we've also included several 42-inch and 43-inch TVs, which might give you a bit of extra screen space if the best 40-inch TVs seem a touch too small.
What about 42-inch TVs and 43-inch TVs?
For ease, we've included 40-inch TVs as well as the best 42-inch TVs and 43-inch TVs in this guide.
Of course, many things affect the size and scale of a TV screen beyond simply the diagonal length of the panel, including the width of the bezel (the black strip around the screen's edges), built-in speakers, HDMI inputs and connections, as well as the depth of the casing (which often varies in different places). What this means is you may not notice the difference between a 40-inch TV and a 43-inch TV due to all of these factors.
We've also seen increased production of 42-inch TVs in recent years, with TV brand LG bringing out 42-inch OLED TVs, like the LG OLED42C2 at the top of this guide.
Many people find 42-inch and 43-inch TVs are perfect for smaller rooms, like studies, kitchens and any other space in your home where you don't need a huge, cinematic display. Even for smaller living rooms, 43-inch TVs are the perfect sweet spot.
How to choose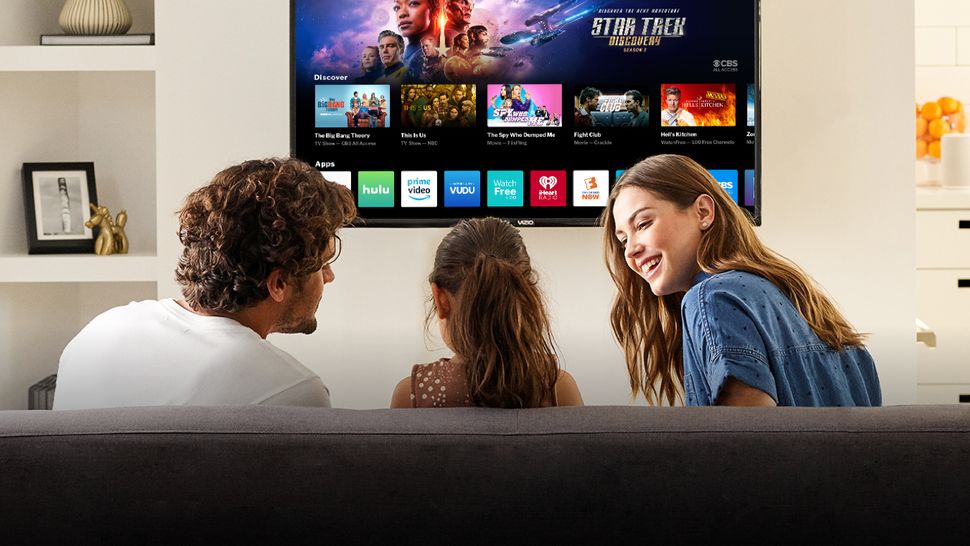 How do I pick out a 40-inch, 42-inch or 43-inch TV?
Not sure how to choose what 40-inch, 42-inch or 43-inch TV is for you? While the options might feel overwhelming, it's worth considering what we think about when recommending TVs here on TechRadar.
Ultra HD vs Full HD: It's a common misconception that you can't see the difference between full HD and Ultra HD/4K on a screen smaller than 55 inches. You can. We recommend picking a TV with 4K Ultra-HD and HDR if you can find one. It makes a big difference.
Operating system: 40-inch, 42-inch and 43-inch TVs didn't always come with a smart TV operating system in the past but they often do now. What you're looking for, ideally, is a well-maintained operating system like Roku TV, LG's webOS or Samsung's Tizen operating system. If you go with a TV that uses a proprietary operating system (basically an operating system exclusive to that one TV) you might have some serious issues down the road.
Inputs and outputs: Multiple HDMI ports are important if you have many devices to hook up to your TV but you may find less on a TV that's smaller than 43-inches. We recommend choosing a TV with more one HDMI port. You'll find yourself swapping cables far too often if you do.
Sign up to receive daily breaking news, reviews, opinion, analysis, deals and more from the world of tech.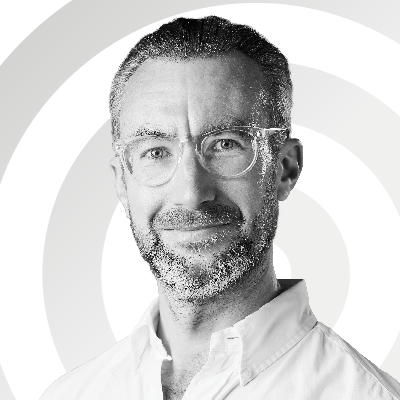 Managing Editor, Entertainment
Matt is TechRadar's Managing Editor for Entertainment, meaning he's in charge of persuading our team of writers and reviewers to watch the latest TV shows and movies on gorgeous TVs and listen to fantastic speakers and headphones. It's a tough task, as you can imagine. Matt has over a decade of experience in tech publishing, and previously ran the TV & audio coverage for our colleagues at T3.com, and before that he edited T3 magazine. During his career, he's also contributed to places as varied as Creative Bloq, PC Gamer, PetsRadar, MacLife, and Edge. TV and movie nerdism is his speciality, and he goes to the cinema three times a week. He's always happy to explain the virtues of Dolby Vision over a drink, but he might need to use props, like he's explaining the offside rule.