The best 48-, 49- and 50-inch TVs 2023 for every budget
Looking for a perfectly sized 50-inch TV? Here are your top options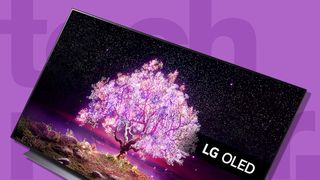 (Image credit: Future)
Editor's Note: November 2023
The LG C2 remains our top pick as the best 48-inch TV you can buy today. Yes, there's a newer LG C3 on the market that claims fifth place or its notable upgrade, such as new features to delight movie lovers and gamers.

But the LG C2 is still the best option for most people with its wonderful picture quality, especially if you can find it reduced now it's technically one of last year's models.

Matt Bolton, Managing Editor – Entertainment
The best 48-, 49- and 50-inch TVs are the best sized TVs for the majority of people. If you don't fancy investing in a huge screen or simply want something that won't take up the whole room, a 48, 49, or 45-inch TV is the perfect option. At these sizes, you can still make the most of 4K resolution, luxuriate in the colourful delights of HDR – or High Dynamic Range – and appreciate the technological wizardry at work in modern screens. And even better, you're not going to have to sell a kidney to pay for it.
The other piece of good news is that you have a wealth of choice when it comes to this size of screen. Manufacturers, thankfully, understand that we now don't all need to fill a wall with a screen. Plus, it used to be rare that OLED TVs would drop below 55-inches but improvements in screen manufacturing processes mean you can find the best OLED TVs at the right size for you. In fact, many of the best TVs with the latest innovations in screen tech are available at this 50-inch sweet spot so there's no need to worry about having to find the space or cash for a 65-inch OLED behemoth to have the ultimate home cinema experience.
We've got good news for gamers too. If you're playing on console or PC, you'll find that some of the TVs we've listed here are among the best gaming TVs too. That means you can get the best of both worlds: a brilliant TV and a top-tier gaming experience too. You also might notice that this guide doesn't include any of the best 8K TVs. There's a reason for that: at this screen size, 8K isn't worth having unless you plan to sit with your nose touching the display, and even then there's still a lack of dedicated 8K content to enjoy.
So with all of that in mind, let's discover the very best 48-, 49- and 50-inch TVs. If you want something smaller for a bedroom or kitchen, we've also got a guide to the best 40-inch TVs. Alternatively, if you want to go up a size, check out our breakdown of the best 55-inch TVs. For something in between, check out our list below.
Best 48- to 50-inch TV for most people
The best 48-inch TV for most people
Specifications
HDR:
HDR10, HLG, Dolby Vision
Reasons to buy
+
Beautiful 4K/HDR picture
+
Four HDMI 2.1 ports
+
WebOS is fantastic
Reasons to avoid
-
Lack of cable management
-
No HDR10+ support
The LG C2 may be a year old, but it's still one of the best TVs you can buy right now in general, balancing price, future-proofed features and picture quality. And, being available at this size means it's also top of our list here. The 48-inch model is less bright than the 55-inch and 65-inch models, but the rest of the spec is identical to the larger C2 models, which means full HDMI 2.1 support for PS5 and Xbox Series X on all four HDMI inputs, incredibly low lag (with game optimiser turned on), astonishing color accuracy, and LG's fantastic webOS smart TV platform.
As you'd expect from an LG OLED, the color reproduction is excellent and improved over previous LG OLEDs: where the previous model tended to be a little warm sometimes, this model is much more accurate. The blacks are wonderfully deep and contrast is excellent, with superb HDR that really makes movies and nature documentaries sing.
It delivers all the benefits of OLED without requiring a huge amount of room or an equally huge investment, and while the bigger C2s are even brighter, this model is still very impressive. It's also worth noting here that, at this size, OLED TVs are actually brighter than most of the competition – at larger sizes, OLED is sometimes dimmer than equivalent LED models, but that's less the case at these sizes.
Read more: LG C2 OLED review
Best budget 48- to 50-inch TV
The best cheap 50-inch 4K TV
Reasons to buy
+
Accomplished 4K picture performance
+
Very acceptable specification at the price
+
Slim and (relatively speaking) quite elegant
Reasons to avoid
-
Has its limits when upscaling
-
Sound is quite hard and thin
The Samsung BU8500 is one of our top picks because it's a great all-rounder TV, delivering up-to-the-minute functionality, discreet looks and rock-solid build quality at an affordable price. In our review, we wrote that it's fantastic value for money: "For the price, it's very hard for anything to beat the assured consistency of quality that Samsung delivers here."
There's a 4K HDR specification – although it's without Dolby Vision – as well as a trio of HDMI inputs, voice-control, two (count 'em!) remote controls and a Tizen smart TV interface featuring all the apps you want at this sort of money. It looks great too, it's slimmer and more understated than flagship TVs from a few years ago.
The picture performance isn't a match for some of the best TVs on the market at the moment, but it's a fantastic option if you're after a smaller TV or one that's under $1000 / £1000. During our testing, we found that in every significant area of picture-making, the Samsung's never less than competitive – and its backlighting is beautifully implemented, which helps the impression of quality no end.
We're recommending the 50-inch version here, as it's a perfect size for many homes. But it's available in a range of different sizes from 43-inches up to 75-inches, depending on what you're looking for.
Read more: Samsung BU8500 (55BU8500) review
Best mid-range 48- to 50-inch TV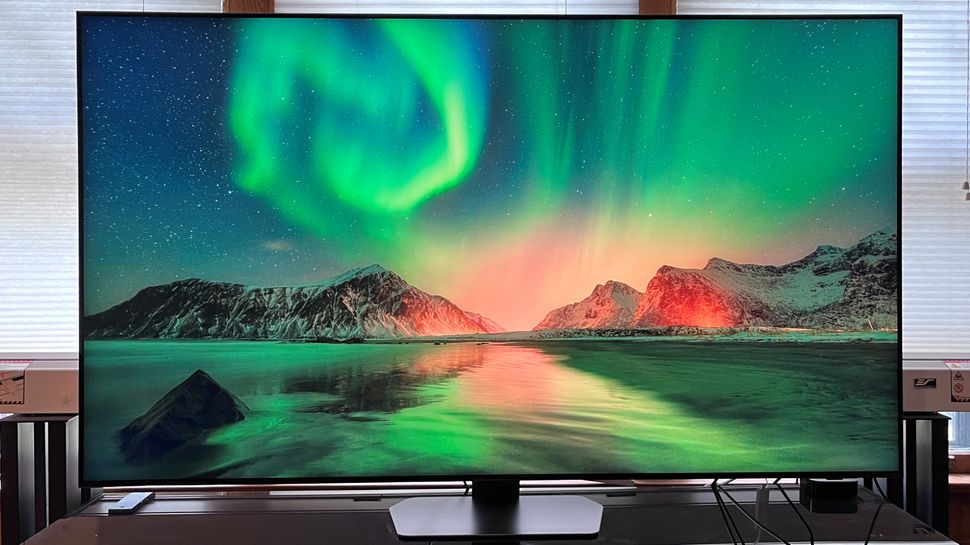 The best mid-range 50-inch TV
Specifications
Screen size:
43, 50, 55, 65, 75, 85-inches
Panel type:
Neo QLED / Mini LED
Reasons to buy
+
High brightness
+
Anti-glare screen
+
Excellent gaming features
Reasons to avoid
-
Some backlight blooming
-
Complicated smart TV interface
-
Pricey compared to the competition
If you're looking for a super bright TV in smaller sizes that's in the mid- to high-end price range, then the Samsung QN90C is one of our newest and top picks. It's from Samsung's Neo QLED series of TVs and it boasts high brightness and impressive all-around video performance.
With its anti-glare screen, the QN90C is a great option for daytime sports viewing, and its comprehensive gaming support also makes it a perfect choice for console- or cloud-based gaming – it offers up four 4K 120Hz-capable HDMI 2.1 ports for connecting next-gen game consoles. Similar to other Samsung TVs, HDR support here extends to the HDR10+, HDR10, and HLG formats, but not Dolby Vision.
During our testing, we found the Samsung QN90C delivered impressive peak HDR brightness (we measured 1,787 nits) in its Movie picture mode. There is also a Filmmaker mode option, but that had lower brightness and was generally less accurate than Movie. We also noted deep blacks with detailed shadows and only a small amount of backlight blooming.
Design-wise, this TV is slim with a thin bezel. It also has a sturdy hexagonal plate stand, which all adds to the QN90C's strong visual appeal – it even looks great when in Ambient Mode, a feature for displaying artwork and photos in a low-power mode.
At this price, it won't hit the same performance heights as the company's flagship QN95 series, but it's a good deal less expensive while checking off many of the same boxes from a features standpoint.
Read our full Samsung QN90C review
Best 48- to 50-inch TV for features
A superb OLED with Philips' excellent Ambilight
Specifications
Screen size:
48, 55, 65 and 77-inches
Panel technology:
OLED EX
HDR:
HLG, HDR10, HDR10+, Dolby Vision
Reasons to buy
+
Premium, Ambilight-bolstered design
+
Outstanding picture quality
+
Good value for what's on offer
Reasons to avoid
-
Needs tweaking for best results
-
Complex menu system
-
Occasional subwoofer crackle
It's worth highlighting straight away that this particular model is only available in the UK, which is a shame as it's up there with the best 50-inch TVs globally.
The Philips OLED807 is the latest mid-range OLED from the company, and it hits the ground running with its design, which has a beautifully thin screen and high-quality metallic finish offset to spectacular effect by Philips' Ambilight technology. This uses rear-mounted LEDs to cast coloured light onto the wall behind the TV that can match the pictures you're watching with uncanny accuracy, making the picture feel even bigger and more involved than just the set can manage.
The OLED807 uses LG's latest OLED EX panels, which promise up to 30% more brightness than regular OLEDs, and it delivers an impressively vibrant picture. It's not as bright as more premium rivals but it's not as expensive either.
The Philips OLED807 is a great option for gamers, too, thanks to its support for 4K 120Hz signals, variable refresh rates and automatic low lag mode switching, while its picture quality glories are supported by an audio performance far more powerful than you've any right to expect from such an elegantly slender TV.
Add to all this a good implementation of Android TV 11's smart TV system and it's hard to see what more you could really ask for at the OLED807's price.
Read our full Philips OLED807 review
Best 48- to 50-inch TV for movies and games
The best 48-inch TV if you love movies and gaming
Specifications
Screen size:
42, 48, 55, 65, 77, 83-inches
HDR :
HDR10, Dolby Vision, Hybrid Log Gamma
Reasons to buy
+
Great overall picture quality
+
Improved smart TV interface
+
Extensive gaming features
Reasons to avoid
-
Average built-in audio performance
-
No ATSC 3.0 broadcast TV support
-
Priced the same as last year's C2 series
The LG C2, which came before this TV, remains in first place and is our top pick if you're looking for a smaller TV that's good value. However, the LG C3 is a newer, better TV with some notable upgrades – it'll just cost you a little more – and we recommend it if both movies and games are your top priority.
The LG C3 is a good all-rounder TV and, after testing it, we said it might be a contender for our top TV of 2023. That's because it ticks a lot of boxes. It's slim, with a fibre construction that makes it more lightweight than its predecessor and a good choice for wall mounting, especially in the smaller sizes.
The LG C3 delivers a quality picture thanks to impressive levels of brightness, contrast and definition. It's got LG's Alpha9 Gen6 chip, which is used for picture processing and HDR-improving features, like Expression Enhancer and OLED Dynamic Tone Mapping Pro. This is just some of the tech that makes images look clearer, better and brighter. Although we think it's a solid TV for movie lovers, gamers will be impressed as well, with four HDMI 2.1 inputs with support for 4K 120Hz, VRR, ALLM, along with FreeSync Premium Pro and Nvidia G-Sync.
The LG C3 comes in a range of sizes, including 42-, 48-, 55-, 65-, 77- and 83-inches. We're recommending the 48-inch here because we think it's on the smaller size yet still allows the wonderful LG tech to (quite literally) shine.
Read our full LG C3 review
Best cheap 48- to 50-inch OLED TV
The best budget OLED you can buy
Specifications
HDR:
HDR10, HLG, HDR10 Pro, Dolby Vision
Reasons to buy
+
Deep blacks and detailed shadows
+
Accurate out-of-box color (Filmmaker mode)
+
Affordable for an OLED TV
Reasons to avoid
-
Lacks higher-level gaming features
-
Limited brightness compared with top OLED TVs
-
Unimpressive audio performance
Smaller OLED TVs are still fairly rare, but with the A2 LG shows the competition how it's done. The A series is LG's most affordable range, and while that means the A2 lacks some of the specifications of its more expensive siblings it still delivers an awful lot of TV for an impressively low price tag. It's not the best choice for hardcore gamers – while it delivers very low lag, you'll need to move up the range for 120Hz refresh rates – but it's a great TV for TV and movie watching, casual gaming and streaming from your phone or tablet too.
The main difference between the A2 and its more expensive stablemates is that its panel isn't as bright, so if you have a room that's very brightly lit this might not be the best option for you. But its OLED panel delivers incredibly deep blacks and great contrast in typical night-time viewing, and there's a Filmmaker mode to deliver movies as the director and cinematographer intended. HDR performance is particularly good; that's something OLED TVs excel at.
It's also worth highlighting LG's webOS operating system, now in its 22nd version: it's far and away the best smart TV interface, and using it is a pleasure compared to the frustrating slog that some other firms' interfaces put you through. It's easy to customize the picture presets to get everything just-so, too.
Read our full LG A2 review
How to choose the best 48- to 50-inch TVs
What is the best 50-inch smart TV?
In our opinion, that's the Panasonic HX800... but only if you live in the UK, Europe, Australia or Canada. If you live in the US, we recommend the Sony X90J. It's a bit newer and has HDMI 2.1 ports for the PS5 and Xbox Series X.
How much should you pay for a 50-inch TV?
It all depends. If you want the TVs with the most amount of features, expect to pay close to $800 / £700 / AU$1,000. That said, you can easily find 50-inch TVs at half that price if you don't mind skimping out on performance. If you consider yourself a cinephile and love to watch movies at their best, it's better to spend a bit more for a more premium model.
What should you look for in a 50-inch TV?
Like shopping for any other TV, there are a few important specs to pay attention to: resolution, contrast, native refresh rate and HDR support all matter here. Ideally, you're looking for a 4K 120Hz TV with a peak brightness of around 1,000 nits and support for Dolby Vision and/or HDR10+. That's hard to find outside of our top pick – but that's what you're looking for in an ideal world.
For gamers, you definitely want to find HDMI 2.1 ports like the ones you'll find in our second pick while sports watchers should pay extra attention to a TV's motion handling. The latter is tough to suss out through specs, but definitely something you can spot in-person if you go to the store.
What makes shopping for 50-inch TVs tricky is that manufacturers typically don't make their flagship TVs in that size. That means you're basically stuck shopping between all the B-list TVs and lower.
If you can stretch your budget – and wall – a bit further, we'd really implore you to consider a 55-inch TV instead. There's a much wider selection of models available and many of them are the brand's flagship TVs. If, however, a 50-inch is all you fit, then hopefully you've found at least a few options above.
Sign up for Black Friday email alerts!
Get the hottest deals available in your inbox plus news, reviews, opinion, analysis and more from the TechRadar team.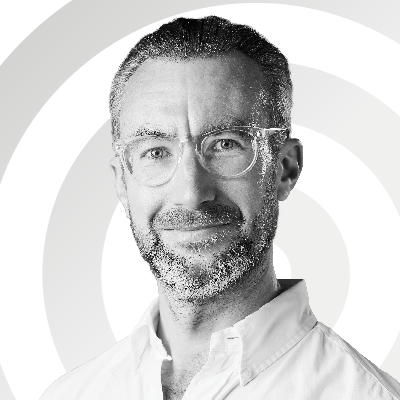 Managing Editor, Entertainment
Matt is TechRadar's Managing Editor for Entertainment, meaning he's in charge of persuading our team of writers and reviewers to watch the latest TV shows and movies on gorgeous TVs and listen to fantastic speakers and headphones. It's a tough task, as you can imagine. Matt has over a decade of experience in tech publishing, and previously ran the TV & audio coverage for our colleagues at T3.com, and before that he edited T3 magazine. During his career, he's also contributed to places as varied as Creative Bloq, PC Gamer, PetsRadar, MacLife, and Edge. TV and movie nerdism is his speciality, and he goes to the cinema three times a week. He's always happy to explain the virtues of Dolby Vision over a drink, but he might need to use props, like he's explaining the offside rule.